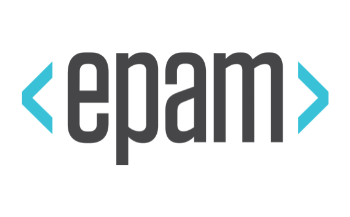 EPAM Is a Part of Virto Commerce Partner Community
Since 1993, EPAM relied on their Engineering DNA to underpin their work with clients, leading to major innovations, digital transformations and business results. In that time, they've expanded geographically, as well as extended their core engineering capabilities to include business consulting, design and physical product development. They've been at the forefront of some of the most exciting technology-led transformations in the industry, and their story continues into today's modern age of agile delivery, big data, machine learning and AI.
EPAM's continuous efforts on implementing the principles of an adaptive organization and expansion of end-to-end service offerings—supported by ongoing investments in people, platforms and geographies—allowed the company to successfully navigate the unprecedented challenges of 2020's global environment.
EPAM extended its market position as a trusted digital solutions partner, grew its global API practice and salesforce capabilities with the acquisition of Ricston, expanded its advanced data and analytics capabilities with the acquisition of Deltix, and joined the newly formed MACH Alliance as a founding member to help drive next-generation digital architectures and experiences.
For the second year in a row, EPAM ranked as the top IT services company on Fortune's 100 Fastest-Growing Companies list, jumping 50 positions to #21, and was broadly recognized as a rising leader in integrated consulting capabilities.