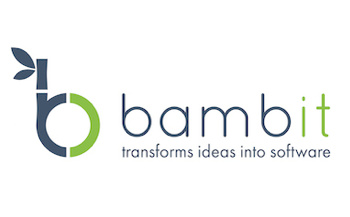 bambit Is a Part of Virto Commerce Partner Community
bambit transforms ideas into software. As a software company from Switzerland, they build outstanding ecommerce solutions for their customers. 
bambit's mission is to enable their clients to accomplish and excel their own digital commerce visions in less time and effort. This means understanding their business as deeply as technology. Their employees are long term ecommerce, software- and Microsoft-specialists. Additionally, bambit is an official Microsoft Partner. 
You can expect a comprehensive range of services from their team and their network: consulting, business analysis, requirement engineering, solution architecture, design, usability, software development and project management. 
Region: DACH (Germany, Austria, Switzerland)
Industries: Manufacturing, retail