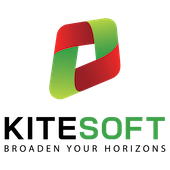 KiteSoft Is a Part of Virto Commerce Partner Community
KiteSoft is a software company, based in Hanoi, Vietnam, providing the ultimate custom software development service, including web development, mobile application and cloud based applications. Our philosophy is honest, humble consulting, build the trust with the customer on top of the quality of work combine with advanced technology aligned, which brings real values.

Highly qualified staff, with sustained work experiences with the Microsoft Platform (diverse from web, mobile, cloud) make up our development team. Our team ensures that best practices in software development methodology (CI/CD, unit test, DevOp, Agile) are applied in daily operations and in every project we work on.

KiteSoft is not only a trusted partner for custom software development, but also offers an explicit implementation of ecommerce, a loyalty solution for SMEs in retail and fashion. In this way, KiteSoft implements the ecommerce system for Up To Seconds, among others.
Region: APAC
Industry: Retail/Fashion