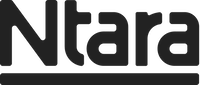 Ntara Is a Part of Virto Commerce Partner Community
Ntara has been creating transformative digital solutions in the manufacturing, distribution, and retail industries since 1999. Located in the southeastern United States, Ntara provides digital business consulting services and builds digital ecosystems for multichannel businesses. They have in-house expertise in digital transformation, user experience strategy and design, website and ecommerce development, integrated marketing strategy and technical integrations. Ntara also offers ongoing support to clients through their managed digital services.
As a Virto Commerce partner, Ntara provides ecommerce solutions and services to clients who want to do more with their digital ecosystem. Ntara's partnership with Virto Commerce enables clients to optimize their customer experience, deploy multiple touchpoints and share operational and technical capability across the entire organization. By implementing ecommerce solutions with Ntara, businesses can build stronger customer relationships and rapidly increase global online sales. 
Region: North America
Industries: Manufacturing, retail, wholesaler / distribution