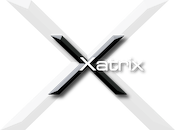 Xatrix Is a Part of Virto Commerce Partner Community
Xatrix was born in 2001, with the vision to become a leader in the IT services industry by solving complex problems that require the use of new technologies. Since then, they have been helping clients with their digital transformation processes, either by developing custom software or by the integration of different platforms and tools.
In Xatrix, they believe in people, and this is why their best asset is an excellent and diverse team of experts in different information technologies, so they are capable of providing their clients with the analysis, design, development and implementation of the best possible solution to every need they have.
They also partner with industry leaders to become early adopters of new technologies and form experts in software solutions that will be game-changers. That is the reason Xatrix became the first IT firm in Mexico to successfully implement cloud based services. They have always met and overcome their client expectations for all this, earning the recognition of clients, partners and competitors as one of the best, and the most revolutionary IT services company.
Industries: Wholesaler / distribution
Region: Mexico and Central America