Virto Commerce Cloud
An Azure-based and highly secure cloud framework based on years of experience in hosting, DevOps processes, and performance excellence. Specially designed for Virto Commerce B2B Platform.
The Beauty of Virto Commerce Cloud
Azure-based Cloud
Virto Commerce Cloud (VCC) is both cost-effective and highly secure while offering seamless flexibility designed to enhance developers' productivity.
Optimal Deployment Way
Instead of worrying about tech stack support or recruiting expensive DevOps specialists, with Virto Commerce Cloud, you focus on functional development rather than deployment.
Unique Cloud Framework 
We have invested years of expertise and research into the design of our unique cloud framework around hosting and DevOps processes so that you don't have to.
Your Data Handled Securely!
We are SOC2 Type2 Certified!
Demonstrating our commitment to maintaining the highest levels of security for our clients.
With Virto You Have a 100% Risk Control
Have you ever thought about changing your ecommerce vendor without replatforming for any emergency? With Virto Commerce Cloud, the process is all possible. You can easily transfer your solution into another cloud environment whenever you want.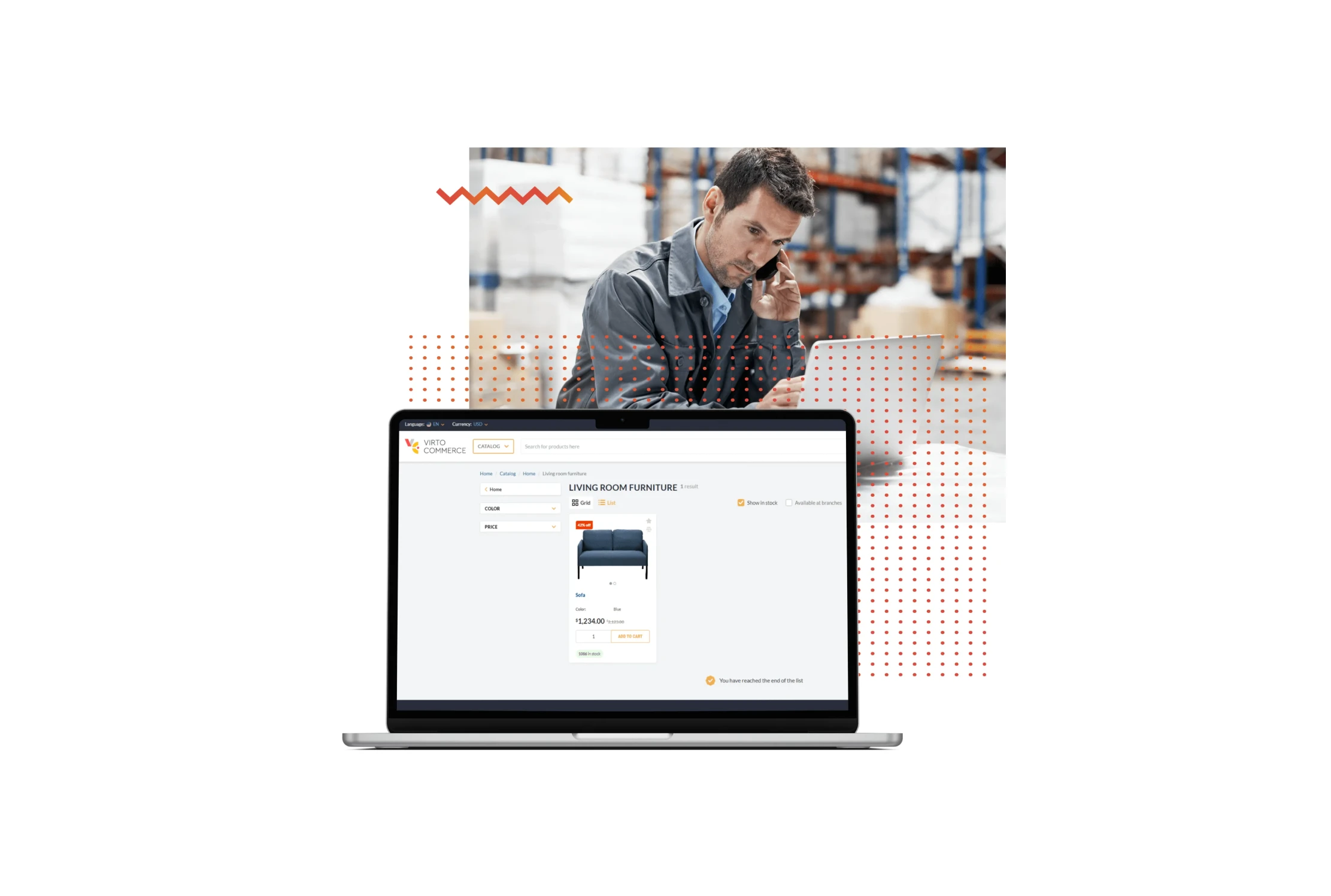 The Main Virto Commerce Cloud Capabilities
✓ We achieve a great development pace with blue-green deployment, which allows zero downtime during updates.
✓ With Virto Commerce Cloud, you can launch solutions in seconds.
✓ We are laser focused on functional development. With Virto Commerce Cloud, you can launch solutions in seconds.
✓ Our Virto CLI tool provides starter CI/CD pipelines, further accelerating development.
✓ We also offer an all-in-one tool for the entire software development process, streamlining the process.
✓ Using VCC for ecommerce solutions expands customization opportunities, further increasing development speed.
Virto Commerce Cloud High Availability
✓ Our proactive DevOps monitoring ensures the early detection and resolution of issues.
✓ We provide best-in-market SLAs, ensuring 24/7 stability.
✓ Our deployment and DevOps support further enhance the system's reliability.
✓ Our automatic horizontal and vertical scalability ensures the system can handle increasing demands, providing high availability of your digital solution.
New
Virto Architectural Guidelines
Our team of experts has been hard at work to bring you the latest and greatest version of Virto Architectural Guidelines. Download these free guidelines for an in-depth technical look at how our platform is designed.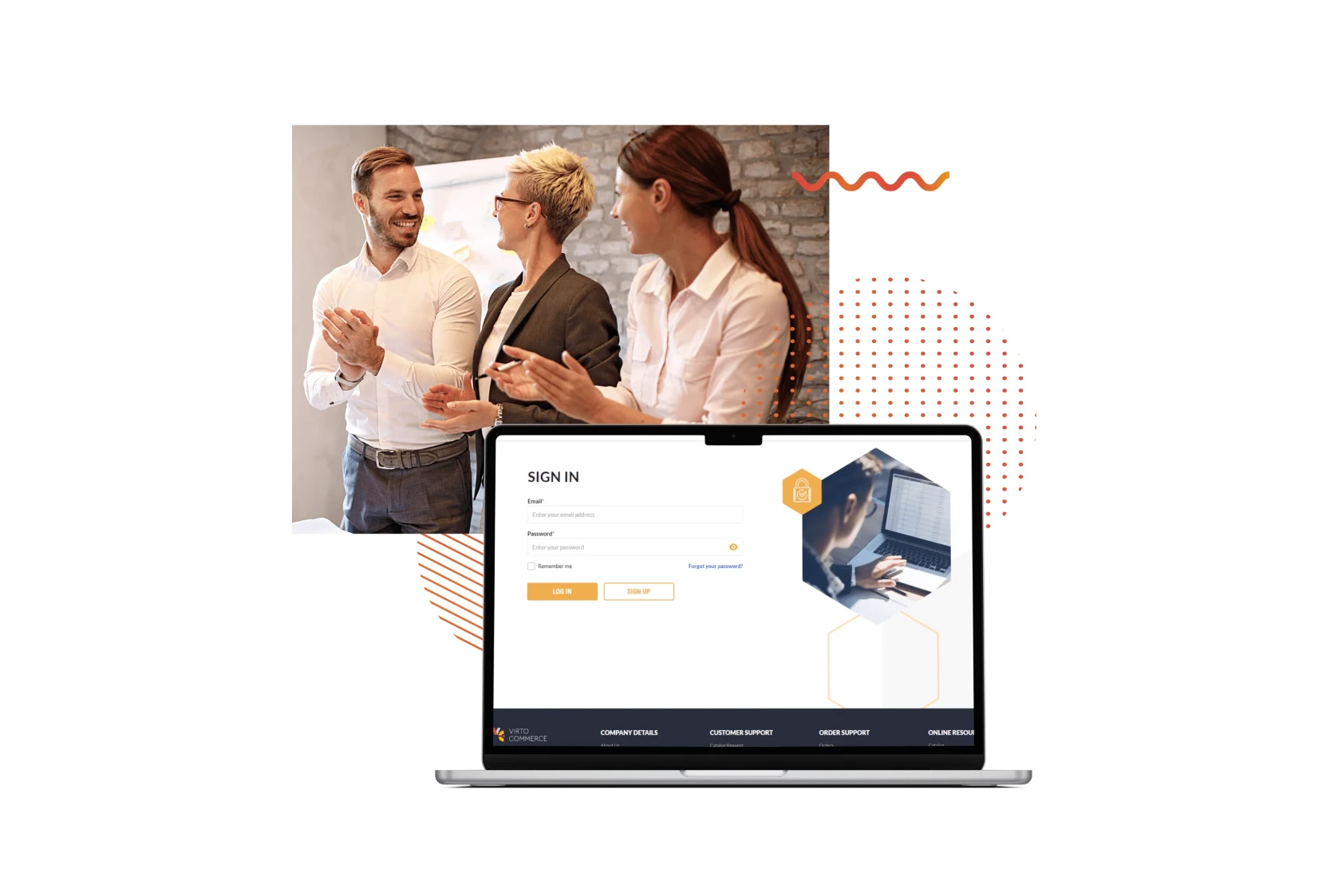 Virto Commerce Cloud Security
✓ We offer constant infrastructure updates to maintain performance and security.
✓ Our automatic SQL database management simplifies the process, ensuring the system's integrity.
✓ Scheduled backup processes further enhance data protection.
✓ Our clients benefit from infrastructure transparency, providing system performance visibility.
✓ Our self-service management portal also enables clients to create and manage their environments, giving them complete control over their infrastructure.
Virto Commerce Cloud High Availability
✓ We are SOC2 certified, demonstrating our commitment to maintaining the highest levels of security for our clients.
✓ Our active web application firewall and analyzer provide an additional layer of protection against attacks, resulting in a high-security score according to the OWASP standard.
✓ Our multitenant infrastructure features an isolated network, preventing unauthorized access and maintaining data security.
✓ All access to Virto Commerce Cloud is created via RBAC, ensuring only authorized individuals can access the system.
Try VirtoCommerce for Free
for 30 Days
The most extensible B2B eCommerce Platform is just a few clicks away.
Start Free Trial