Virto Commerce Cloud
Headless, Extensible, API-based, and Scalable
B2B eCommerce Platform that caters full control and technology that is as quick as your business ideas.
The Fastest
Time-to-Market
With the effortless onboarding, numerous built-in ecommerce capabilities, and pre-installed B2B scenarios in API, you spend no time on setup & configuration. Get the most extensible cloud platform that is 100% ready for exploitation.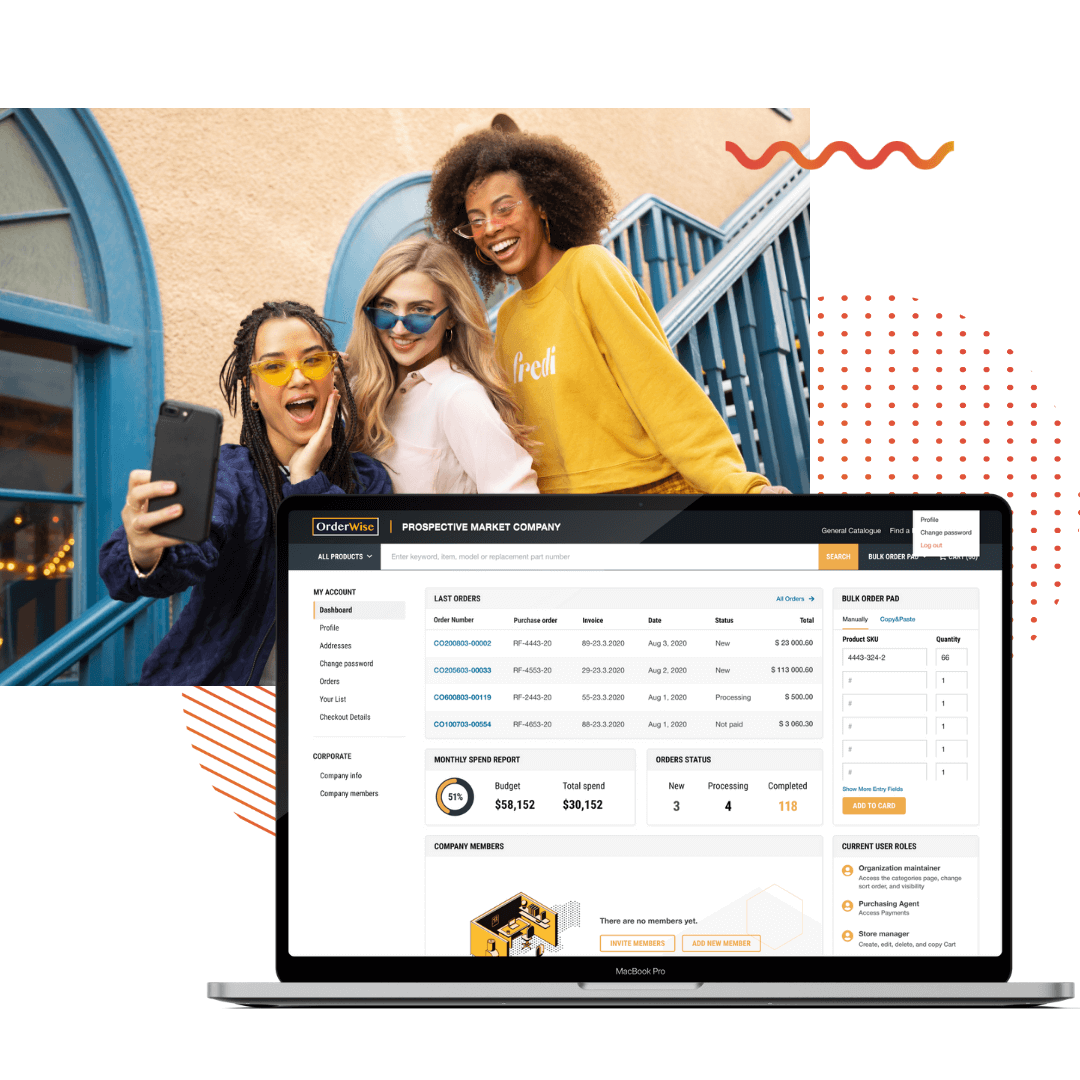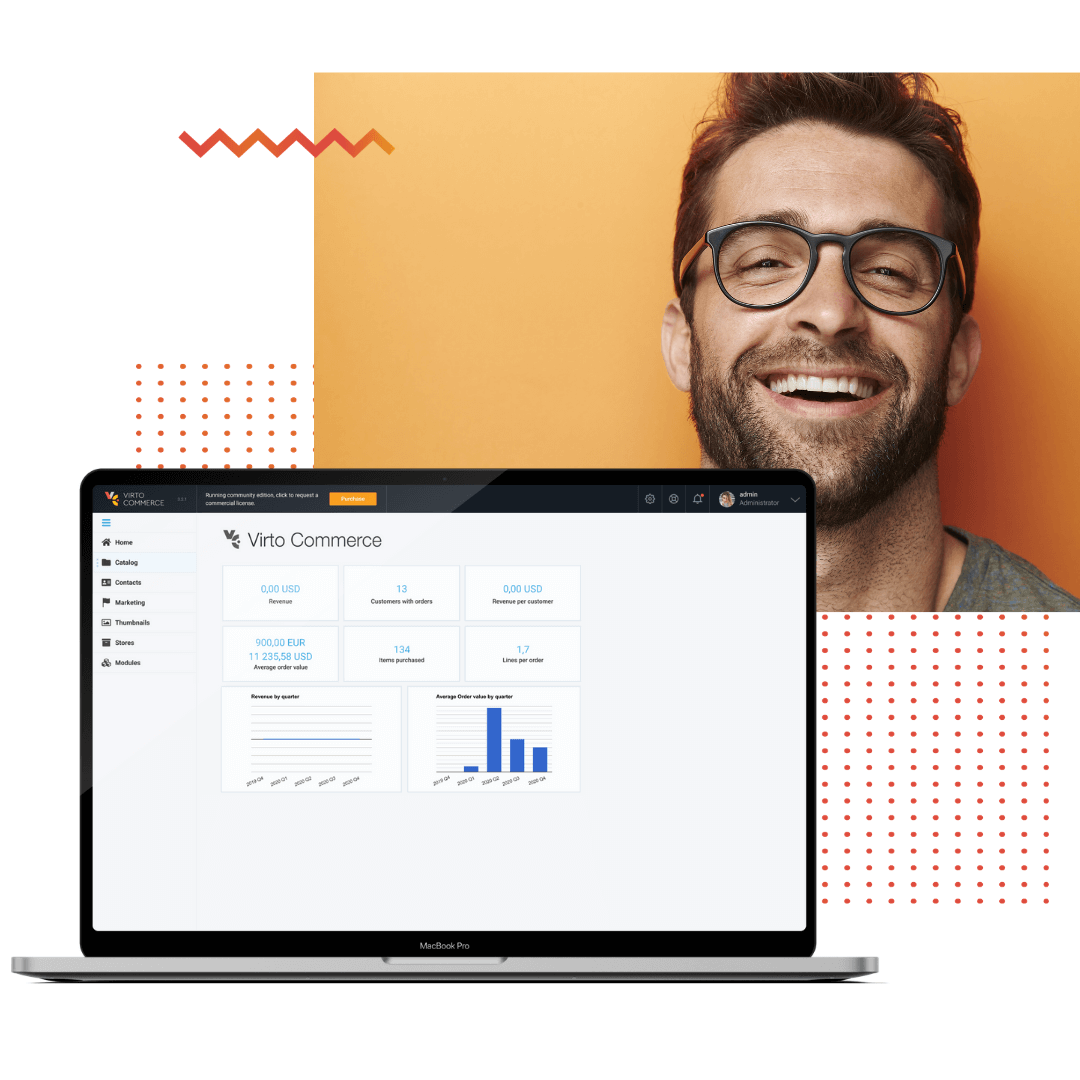 With built-in scalability, pay as you grow. For your complete control, we offer transparent pricing plans and a 30-day free trial. We offer support, pre-installed B2B features, and the quickest onboarding. No time wasted. No extra expenditure on development.
Build any B2B touchpoints (mobile, webstore, D2C portal, B2B portal, etc.) in any technology stack backed by Virto Commerce Cloud APIs. Have multiple custom touchpoints built on the same backend with the headless architecture of Virto Commerce Cloud.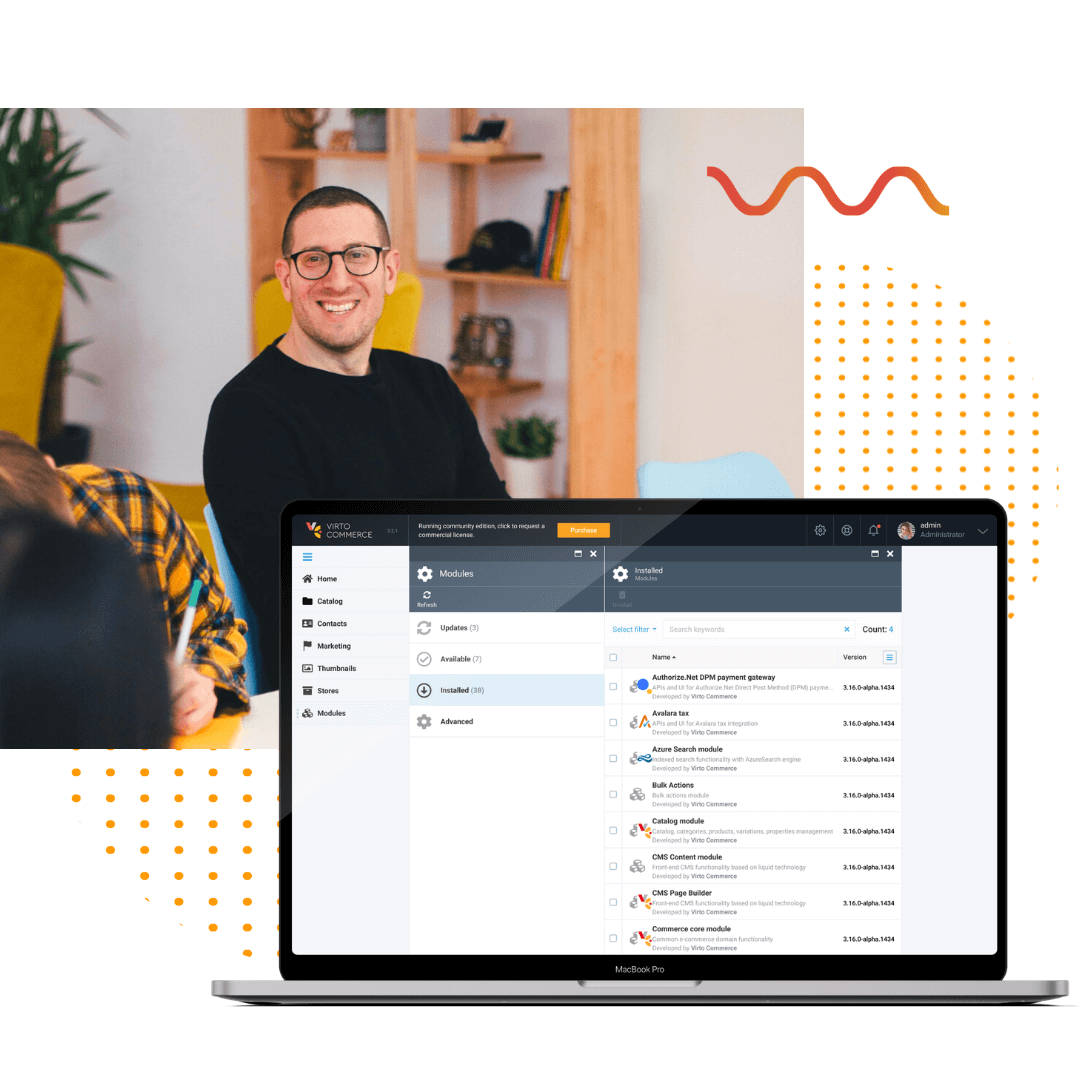 B2B eCommerce Made Simple
With Virto Commerce Cloud B2B platform, you get an opportunity to further change and add custom features, test new ideas cheaper and increase ROI of your ecommerce.
Automatic Updates & Maintenance
Automatically receive all updates and don't worry about platform maintenance. You will receive Virto Commerce Cloud hands-free updates and new B2B features as we value your time and love sharing new solutions!
Control your business with pre-installed B2B features. Manage pricing and orders, have Individual pricelists, B2B accounts, robust B2B personalization features, provide account-based catalog access, grant Roles and Permissions, Globalize the platform as you enter new markets.
Enjoy a zero-risk environment covered by service-based SLAs. We take care of all updates, hosting, and security while allowing you to expand and scale your business with ease. Moreover, transfer out platform code whenever you like. Check out our open-source code on GitHub.
What's Inside Virto Commerce Cloud?
Virto Commerce Cloud is a flexible ecommerce platform that is a perfect fit for your unique business.
B2B Catalog
Account Management
Inventory Management
B2B Pricing
Quotes
Globalization
Marketing & Promotions
Shopping Cart
Orders
Try It for Free for 30 Days
The most extensible B2B eCommerce Platform is just a few clicks away.
No credit card is required. Cancel anytime.