B2B eCommerce Platform for FMCG Industry
Power up your FMCG business with the most extensible & future-proof ecommerce solution on the market.
How Does Virto B2B Platform Solve FMCG eCommerce Challenges?
Fastest Time to Market
Virto Commerce shortens time to market and can be scaled and deployed quickly across multiple business units and regions.
Perfect Fit for Any Business Model
Virto Commerce can handle any business model – B2B, B2C, B2B2C, B2G, DTC, etc. Times are changing, and business models are no longer limited to only B2B or B2C.
Multi-Vendor Marketplace
Virto Marketplace
is a marketplace solution that supports all business models and connects to virtually any existing ecommerce solution without replatforming.
Contract Discounts
Setting discounts, whether promotional or on bulk purchases, is a proven tactic that can drive sales, attract new clients, and increase customer loyalty. Virto Commerce makes discounts easy and allows you to set your own pricing and discounting rules.
Other FMCG eCommerce Challenges Virto Commerce Solves with Ease
Real-Time Inventory
Virto Commerce ensures your inventory management software and other critical systems are fully integrated with ecommerce to provide customers with up-to-date and consistent data across channels.
Compliance
B2B sellers must comply with tax, data protection, payment security, and other legal requirements and regulations. Virto Commerce makes compliance possible and easy.
Complex Logistics
Virto Commerce's API-first nature ensures that all parties within the supply chain, from transport to storage, are seamlessly integrated and connected to ecommerce.
Expansion of DTC Sales
When retail chains can barely keep up with high demand and fast deliveries, DTC becomes highly attractive for FMCG companies. Virto Commerce ensures you can add DTC channels to ecommerce, so you never miss another lucrative opportunity.
Supply Chain Stability
Given the current geopolitical situation, supply chain disruptions have become the new normal. Virto Commerce ensures you can respond quickly to changing market realities and adapt to new circumstances.
Loyalty
B2B loyalty programs create incentives with attractive rewards to encourage your customers and partners and increase brand loyalty. Virto Commerce can help you to provide rewards that are effective and distinct from your competitors
Virto Commerce FMCG Success Story: Lavazza by Bluespresso
Coffee distributor Lavazza by Bluespresso was searching for a digital platform that would provide a better shopping experience to both B2B and B2C customers. Lavazza chose Virto Commerce as a modular, composable, cloud, and API-first platform.
Read the full story →
Virto Commerce Benefits for the FMCG Industry
AI Support
Virto Commerce provides users with a wider ecosystem of apps that complements the solution, including advanced search like Azure Cognitive Search and Elasticsearch with built-in AI capabilities.
Seamless Integration
Virto Commerce seamlessly integrates with internal and third-party systems like ERP, CRM, and PIM to keep data in sync with an API-backed B2B FMCG eCommerce Platform.
Modularity
With Virto's modular architecture, deploying new features becomes easier and more cost-effective.
Modern Technology Stack
Virto uses a modern technology stack: .NET 6.0, ASP.NET Core, EF Core, GraphQL, Redis, Vue 3.0, Tailwind CSS, and Typescript.
Want to learn more about B2B eCommerce Platform for FMCG Industry?
Book your Discovery Session with Our Digital Experts.
Book Meeting
Learn From Other Success Stories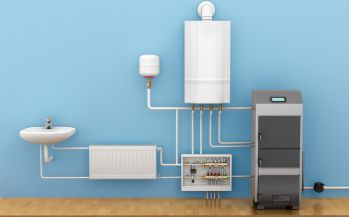 Leading Supplier of Heating Products Builds Customer Loyalty Portal
Bosch Thermotechnik wanted a direct line of communication with their customer base. To gain this important access, they decided to create a customer loyalty program that awarded points and allowed them to interact directly with customers.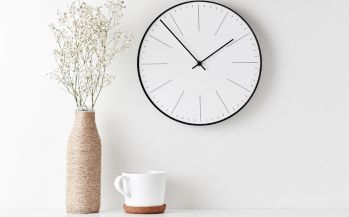 How The Watch Retailer Automated Routine and Increased Flexibility
Estate Spain used Virto Commerce's scalable and flexible platform to build an online real estate website in three months! This to meet an unmet need of a specific Russian speaking audience to search, view, and buy property in Spain.
Read more→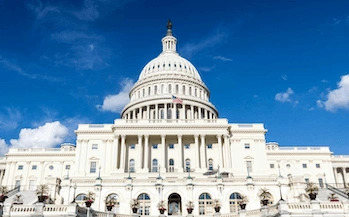 The US Government Supply Chain: Transformed and Customized
Find out how 'The Executive Office of the Government' gave a standing ovation because of the drastic improvement, ease of use and efficiency of its new supply chain solution, and the transformation from their old system and process.