NoA Ignite Case Study
Noa Ignite and Virto Commerce Digitized the Process of Ordering Clothes for a Large Event
A single solution instead of a completely manual process. Discover how they designed and integrated a responsive solution in only 5 weeks. 
Noa Ignite and Virto Commerce Digitized the Process of Ordering Clothes for a Large Event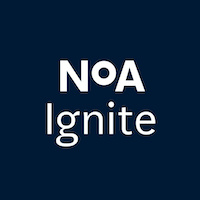 NoA Ignite is a part of The North Alliance (NoA), a close-knit family of design, communication and technology companies. They are a technology innovation company creating digital services with sustainable impact.
Challenge
The main challenge of the project was the short deadline. NoA Ignite's client needed help to digitalize the process of ordering team wear for their events and save time compared to the manual order processing.  The team had the challenge of delivering a working version of the product in just five weeks. 
Solution
Time constraints required rapid development, a flexible approach and close collaboration with the customer.
The ecommerce solution
had to be fully responsive and needed 2 main components. Back end development for the product catalog configuration, invitation process and order tracking, and front end development for body measurements and ordering team wear. 
Result
In only 5 weeks, the responsive solution's design and implementation were integrated with the client's internal ecosystem. Previously, the staff had to manually run the whole process, and now one single system was used for everything. Team wear delivery became faster and more reliable.
The flexibility and open architecture of Virto Commerce allowed us to deliver a useful and user-friendly product to our client within a very strict deadline.
Learn From Other Success Stories