B2B-first technology that delivers an outstanding customer experience
B2B eCommerce Platform
Bring your business to the next level with our B2B ecommerce software
Book a Meeting
New to B2B eCommerce?
Launch an online channel and generate new revenue with the most flexible open-source B2B platform.
Replatforming?
Break free from monolithic solutions and move to an adaptable and composable B2B ecommerce platform that will finally meet your unique business requirements.
Virto Is an Enterprise-Grade B2B eCommerce Platform,

Ready for Any B2B Commerce Scenario.
ERP and eCommerce Integration Flexibility
Connect any
ERP
and other internal and third-party systems to digitize an entire supply chain with unlimited possibilities. Grow an entire ecosystem of connected applications for continuous, smooth, and easily scalable operations.
B2B Online Store or Marketplace: Handle Any eCommerce
Build your B2B online store or a multi-vendor marketplace, connect to third-party marketplaces, or sell direct-to-consumer regardless of industry, be it manufacturing, wholesale, or distribution.
Next-Gen Platform for B2B, B2C or B2X
Build and take full advantage of modern open-source technologies: .NET, Kubernetes, GraphQL, Elastic Search, and other agile-friendly software.
Faster Launch & Open Source Approach
Spend less on building and more on customizing platform features and workflows that are specific to your business. Add unique functionality to out-of-the-box features.
Why Choose Virto Commerce as a B2B eCommerce Platform
Modular Architecture
IT teams love our modular architecture! Developers can easily modify and change specific components while continuing to use the system without disruptions.
Extensible & Composable
The platform's capabilities to extend and recompose is a surefire ticket to growth. With Virto, you can build a perfect ecommerce solution by connecting to the best-of-breed applications and components.
Headless Commerce via API
Housing your content centrally and delivering it anywhere (via API) enables your business to manage multiple channels and build unique websites in the same ecommerce environment.
Cloud-Ready
Deployment into any cloud environment allows your business to expand across different data centres and eliminates the need to maintain complex back-end technology
A Few Words From Our Clients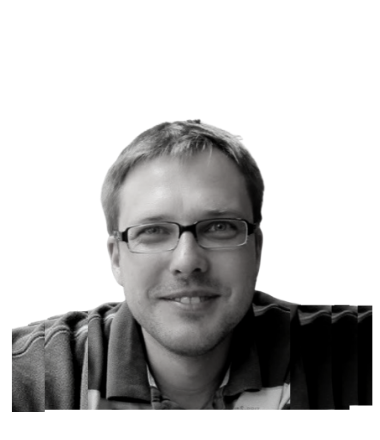 Here at Bosch Thermotechnik we were looking for a 100% customizable .NET platform with superior support options. We had an objective of launching a marketplace that will function smoothly in 25 countries. Eventually, by choosing Virto Commerce we successfully launched the website, our clientele has become more engaged, and we have increased the turnover.
— Cornelius Munz
Digital Solution Engineer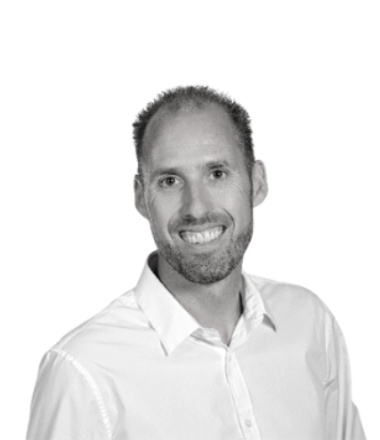 The value of the Virto Commerce scalable platform has been huge for us as a partner, specifically in enabling us to craft a flexible B2B solution without short- and long-term limitations. Virto Commerce has been a great partner for us because they are ready to deliver all B2B scenarios and out-of-the-box technologies that we need.
— Richard Birksteiner
Chief Technology Officer,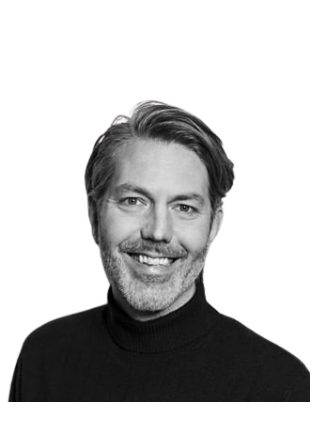 We only adopt technologies that easily enable new business channels, flexibly customize product catalogs, and accurately track overall sales performance and Virto Commerce solves all of these.
— Andreas Kardell
CTO at Proffsmagasinet.se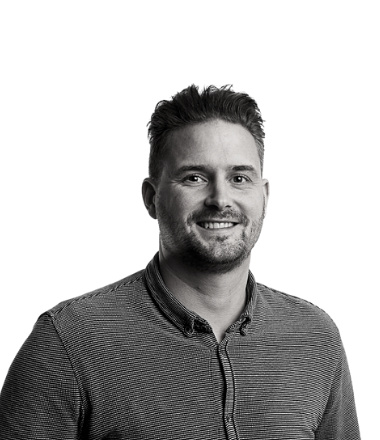 Virto Commerce was the best fit for De Klok Dranken as it combined cost-effectiveness with the functionality, flexibility, and scalability – today and in the long term.
— Michael Theebe
Marketing and ecommerce Manager at De Klok Dranken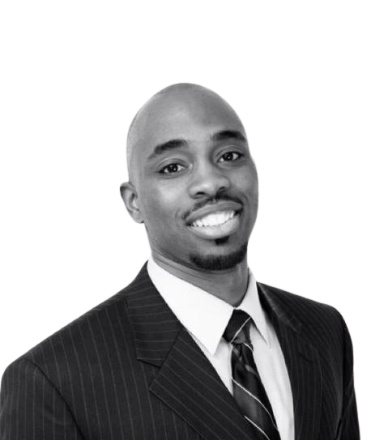 We chose Virto Commerce for the Executive Office of the US Government supply chain solution because it is the only platform that could meet our business user requirements to provide the modern ecommerce shopping experience we wanted, as well as the technical requirements of being customizable, flexible, secure, open source and built on a Microsoft .NET technology stack.
— Isaac Barnes
Vice President, Eminent IT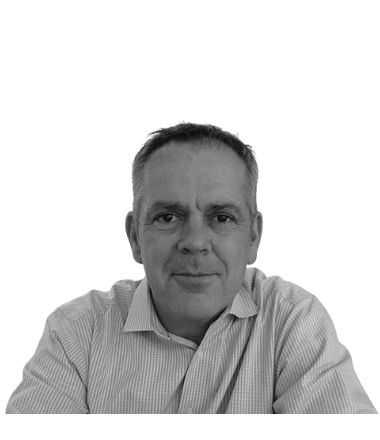 Thanks to its headless architecture and next-generation features, Virto Commerce has helped us completely rebuild our marketplace solution. Our Virto Commerce Catalog now covers all our complex marketplace scenarios and has materially increased end User eXperience, unlocked new revenue and decreased maintenance cost. Using GraphQL and Elastic Search is just awesome!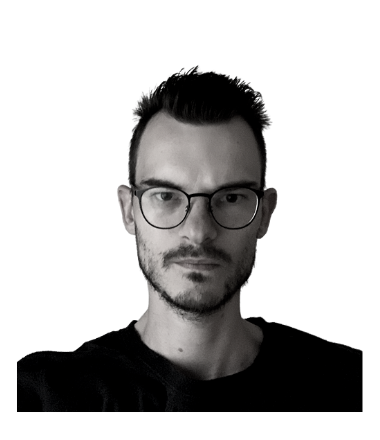 Delaware partnered with Virto Commerce in order to ensure true scalability for our client Standaard Boekhandel. We have easily extended the product offering and improved the search functionality for their two brands. In short, we found a .NET eCommerce platform that is capable of processing a product catalog of over 15 million products and customer orders in 207 fulfillment centers without any hurdle.
— Stijn De Vos
Lead Expert at delaware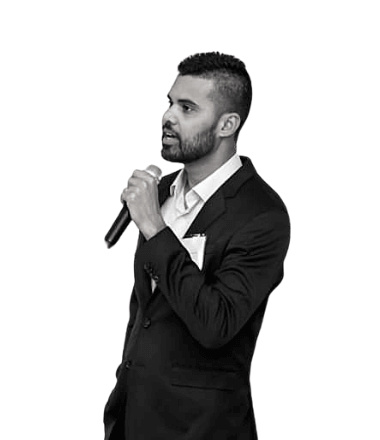 The complexity of new business requirements is of no significance with Virto Commerce. The platform offers a unique architectural approach that has infinite adaptivity. Everything is just doable on Virto.
So far, we have added more than 50 modules and extended our platform without any limitations. Each time we can confidently say "yes" when the business asks for new features.
— Chetan Ramachandra
Sr. Application Development Manager
Benefits and Features of Our B2B eCommerce Software Solution
Build, stretch, compose, and extend B2B eCommerce software to address any commerce scenario.
B2B Account Management
Easily manage B2B accounts across many different corporate units.

Create specific roles and access control for buyers, manage user permissions, and provide access to data on a need-to-know basis.

Case study: De Klok
Flexible Catalog and Pricing Management
Customize your catalog and set distinct prices for different buyer groups.

Provide a more personal shopping experience and maximize order value from your B2B customers.

Case study: Lavazza
B2B Ordering Workflows
Tailor the selling, quoting, and ordering process for each customer.

Automate routine tasks, customise existing and create new workflows for emerging business processes.
Perfect
Search
Leverage the full power of search and turn it into your competitive advantage.

Ensure your customers always find what they are looking for with native integration with Elasticsearch and Azure Cognitive Search engines.


Case study: Standaard Boekhandel
Merchandising and Promotions
Recommend only relevant products, substitutes, or services to your customers and maximise the average order value.

Encourage existing customers and attract new buyers with targeted promotions like seasonal coupons and strategic discounts.
Compared to other B2B ecommerce platforms, Virto Commerce has the lowest TCO and allows customers to launch faster and innovate risk-free.
Labeled as API-driven, Virto has the strongest out-of-the-box B2B-specific capabilities, including real-time inventory, catalog, order and pricing management modules.
Virto's fully composable .NET eCommerce Platform is specially designed to support complicated ecommerce scenarios and manage sophisticated B2B ecommerce relationships.
Virto Commerce is fully flexible and can be extended on demand. The platform grows with the business, can easily connect to other systems, and incorporate new features.
eCommerce reduces the sales effort, ensures data consistency across channels, boosts operational efficiency, and increases customer satisfaction.
B2B eCommerce Platform Comparison
We've compared our software with different SaaS and open-source competing products, both from the B2C and B2B marketspace. During the research, we used such criteria as average licensing and implementation costs, time to market, out-of-the-box features, open-source code, self-service functionality, and cloud strategy. As can be clearly seen from the following table, Virto Commerce performed highly against the criteria and proved to be the most cost-effective and technological of all ecommerce platforms.
| | | | | | | |
| --- | --- | --- | --- | --- | --- | --- |
| License cost | > $24K | $200K-1M | $450K-$700K | $120K-$500K | $22K-$400K | $120K-$500K |
| Time to market | Quick | Longest | Quick | Longest | Average | Average |
| Average implementation cost | $250K | $800K | $400K | $800K | $400K | $600K |
| Easy to modify | Yes | No | No | No | No | No |
| Cloud strategy | Strong | Monolythic app | Good | Monolythic app | Monolythic app | 2 separate apps |
| New capabilities release cycle | Short | Long | Long | Long | Moderate | Short |
| Affordable extensibility | Strong | Poor | Poor | Poor | Poor | Average |
| Out-of-the-box B2B capabilities | Strong | Strong | Improving | Weak | Weak | Strong |
Want a quick demo of our
B2B ecommerce platform?

Let's connect!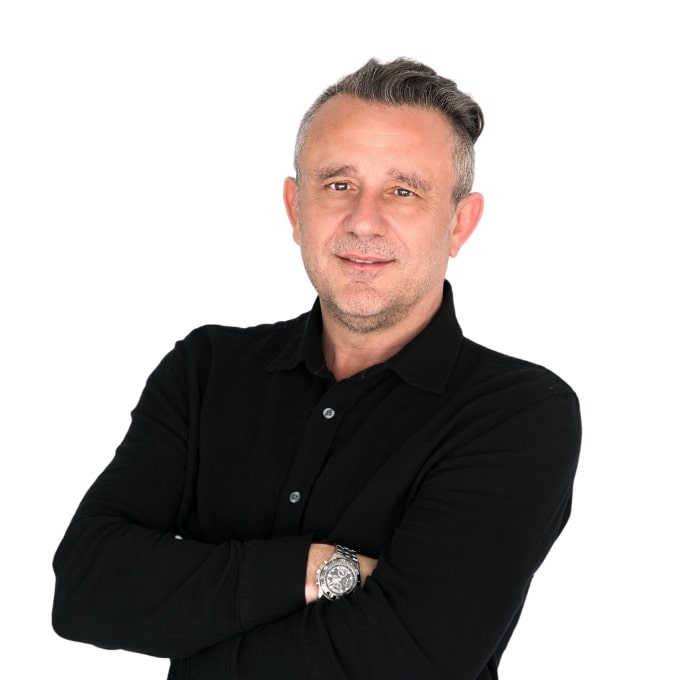 Adam Willmouth
Chief Engagement Officer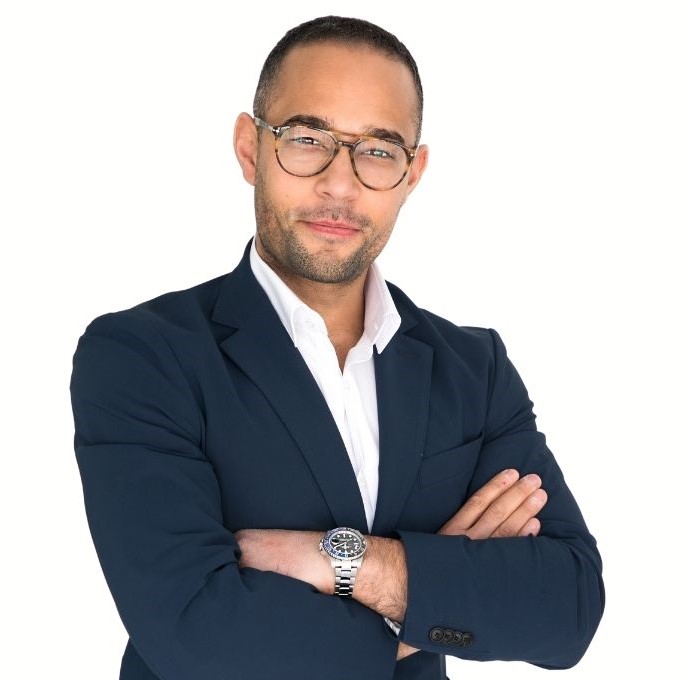 Ben Black
Sales Director
B2B eCommerce Platform FAQ
What is B2B ecommerce?
B2B ecommerce, or business-to-business electronic commerce, is the sale of goods and services between businesses through an online platform. B2B ecommerce platforms typically offer features such as account and user management, order management, inventory management, and customer relationship management.
What is B2B ecommerce example?
A few examples of B2B ecommerce businesses include Amazon Business, Alibaba, TradeIndia, Grainger, and Chocomize.
What are the types of B2B ecommerce solutions?
The two main types of B2B ecommerce solutions are off-the-shelf software and custom-built solutions. Off-the-shelf software (or a readymade platform) is a pre-packaged solution that you can purchase and install on your server. Custom-built solutions are built specifically for your business and can be tailored to your specific needs. Then there are open source and SaaS B2B ecommerce solutions. While open source software is free to use, modify, and distribute, it requires you to host the platform on the server, SaaS software, on the other hand, is paid and hosted by the provider.
Do you need B2B portal software?
If you're selling products or services to other businesses, then you may benefit from using a B2B e-commerce platform. There are a number of different B2B e-commerce platforms available, each with its own set of features and benefits. To choose the best e-commerce platform for your business, you'll need to consider your business's needs and budget. You'll also need to decide whether you want a platform that is easy to use or one that offers a high degree of customization.
What is an open source B2B e-commerce platform?
Open source technology is software with code that's available free for anyone to modify, use, and distribute. Open source B2B e-commerce platforms can offer businesses a high degree of customization and flexibility. However, it is important to keep in mind that these platforms may require more technical expertise to set up and maintain. If you're not comfortable with coding, then you may want to consider using a different type of e-commerce platform, such as SaaS.
What is a SaaS B2B e-commerce platform?
A SaaS B2B e-commerce platform is business-to-business Software-as-a-Service. B2B SaaS is cloud-based e-commerce software that's typically sold on a subscription basis. While this type of platform might be ideal for SMBs that don't require bespoken functionality, SaaS is not ideal for those who require specific customisations.
How do I choose a B2B ecommerce platform for business?
When choosing, look for a scalable, headless, API-driven solution with a modular cloud-based architecture. Preferably, it's open-source software with a crucial set of features out of the box. Some essential features to look for include corporate account management with account granularity and access levels and account-based catalog, pricing, and promotion management.
Are there free solutions for digital B2B commerce?
Yes, there are plenty of free solutions, which are typically labelled as open source. However, open source entails additional expenses, such as licensing, hosting provider, security and PCI compliance, and custom development fees.
Are there any advantages to selling on a B2B ecommerce platform?
The advantages include broadening your customer base, reaching new markets, creating a superior customer shopping journey, using better data analytics and reporting, as well as integrating critical systems to create a single source of truth.
Which industries can B2B e-commerce be applied to?
It can be applied to many industries, from wholesale to retail, from construction to healthcare. As long as businesses trade with other businesses electronically, they are deemed to be engaging in B2B ecommerce.
How long does it take to build a B2B platform?
A typical ecommerce website takes from six to ten weeks to develop. Websites for smaller businesses can be usually accomplished within a month, while a larger business might require additional development work and custom modules that can take months to build and refine.
How easy is it to integrate an ERP system with a B2B platform?
Provided the software of your choice is API-driven and easy to integrate with, ERP integration (as well as integrations with any other system) should not be difficult and can be accomplished within a couple of days by a single developer through low code scenarios. With that said, ERP integration is a complex process, so choosing ecommerce solution partners should be made with ERP integration (and your business objectives) in mind.
How to secure your B2B ecommerce platform?
Security should be one of your top priorities. Among a few important elements that ensure the security of your software are regular backups, layered security, SSL and PCI DSS certification and best-of-breed security solutions.
What are the types of B2B ecommerce?
The three types of B2B ecommerce are direct, indirect, and marketplace. Direct B2B ecommerce is when a business sells products or services directly to another business through an online platform. Indirect B2B ecommerce (or B2B2C) is when a business uses an online platform to sell products or services to consumers. Marketplace B2B ecommerce is when businesses use an online platform to sell products or services to other businesses.
Which platform is best for B2B?
Virto Commerce is the best platform for B2B. It has all the necessary B2B-specific features out of the box, extends to accommodate any unique business scenario, integrates with third-party systems, and scales as your business grows.
What are the characteristics of B2B ecommerce and features of B2B ecommerce platform?
There are several key features that differentiate a B2B from a B2C platform. Among those are corporate account and user management with access levels and permissions, contract pricing and catalog management, quote and discount management, ability to purchase in bulk, and custom reporting.
Read more on B2B ecommerce features.
How do you make a B2B platform?
There are several possible ways to build a B2B platform. For example, you can build it yourself from scratch or use available out-of-the-box open-source modules. You can also outsource development to a web development company or find a solution provider and integrator that can help you find the best solution for your business and integrate it into your existing business processes. If you want to build a B2B ecommerce platform, but are not sure where to start, Virto Commerce can help.
You can schedule a demo now and see how Virto Commerce can help your business.
What are B2B ecommerce trends?
Some of the latest trends in B2B ecommerce include the use of artificial intelligence and machine learning, the rise of mobile commerce, and the popularity of subscription-based models.
Learn more about the latest B2B trends.
How to select a B2B ecommerce platform?
When selecting a B2B ecommerce platform, you'll need to consider your business's needs. If you're selling products in bulk or if you have a large number of customers, then you'll need a platform that can handle these types of transactions. You'll also need to consider the cost of the platform, the level of support, and possible customizations you might require. Once you've considered these factors, you'll be able to narrow down your search to select the optimal platform for your business.
If you're not sure where to start or what to look for, you can contact Virto Commerce now and our sales team will help!
Why Virto Commerce B2B ecommerce platform is an ideal solution for B2B?
Virto Commerce is an open-source ecommerce platform based on Microsoft technologies. The solution is cloud-based and API-driven which means it's scalable and flexible by default. Virto's headless nature allows you to extend your digital ecosystem with multiple channels and tailor them to specific market requirements. The solution's modular and composable architecture allows you to create new functional components quickly and integrate them seamlessly into the ecommerce platform. Virto Commerce offers multiple out-of-the-box features, including those that are specific to the B2B market. This way, you get access to the corporate account and user management, access control and permission management, contract-based catalogue management and pricing, among other features. Under the hood, you can add any other functionality that's required for your business thus stretching the capabilities of the platform to serve your unique business agenda.