The Ultimate Guide to Understanding B2B eCommerce Platform Costs and TCO
The modern eCommerce market is dynamic; it constantly changes, and the requirements for
ecommerce solutions
grow. This is why you cannot just implement the solution once and for all. In today's realm, if you want to develop your business and grow revenues, you must purchase innovations and include them in B2B ecommerce platform cost (the TCO). As an innovative B2B platform expert, the Virto team has prepared this real experience-based article for those who need insights on key B2B ecommerce cost factors and TCO of modern ecommerce systems. Read on to learn more.
What Does B2B eCommerce Project Cost?
Any B2B ecommerce project starts with moving your sales online. Besides usual spending on product supply, salaries, and marketing, a significant part of your budget is spent on the B2B ecommerce platform. Businesses often start with B2B ecommerce marketplaces but soon realize they need their own B2B ecommerce platform.
Many companies mistakenly focus on the initial cost of the B2B ecommerce platform. In reality, purchasing ecommerce solutions for the business that aims to develop means constant spending, as any developing business needs innovation. This is why, besides the implementation cost, it is always essential to include the cost of innovation and other consequential payments in your platform TCO as well.
In general, the business owner has to consider the following costs included in TCO:
Platform costs
Subscription/License fees
Hosting and server costs
The cost of implementation includes all the salaries and resources spent
Design, development, and content creation
Custom design tailored to the brand
The responsive design of the website to provide the highest CX possible. Include mobile responsiveness and convenient UX here
Detailed product information and content marketing, if necessary
Integration costs
Connecting the website to existing or new ERP and CRM systems. Include the cost of these systems' maintenance
Separate modules and third-party solutions like payment gateways, marketing systems, and more, with their own costs
Connecting with third-party logistics providers or internal fulfillment systems
Maintenance and support
Ongoing support and regular updates, troubleshooting, and customer support
Platform updates and upgrades of the features
Backups and security patch upgrades
Training and onboarding
Ensuring your team understands how to use the platform
Customer onboarding and training of the users on how to use the platform efficiently
Analytics and performance monitoring
Subscription costs for analytic tools and third-party analytic services
Constant innovation, scaling, and customization
New capabilities development
More scaling resources needed
Solution development costs
Customization resources and developers
B2B vs. B2C eCommerce Cost Comparison
A very specific B2B ecommerce platform cost consideration is the adoption of existing customers who used to purchase offline. B2C provides a clear understanding of why customers should move to digital and keep buying from the same vendor. B2C buyers get the same services while having them more convenient: e.g., now they don't even need to leave a house to order something; the sellers can deliver it to your door. As for B2B buyers, especially distributors, going online seems to bring more challenges. In the offline world, the seller reached the company, provided all documentation, and offered logistics. With the change to digital, buyers have more control over their purchases and responsibilities.
This is the first reason why B2B ecommerce platforms are more expensive: the platform should not only copy the features and services vendors offer offline but must provide more convenience to the customers who stay with them. From personalized pricing to automated document processing, the ecommerce systems should have it all.
Generally speaking, B2B can be more expensive compared to B2C because of the several factors:
Different software complexity for distinct target audiences
More complex websites for B2B
Different number of decision-makers and role-based access
Longer process of purchasing
Higher costs of maintenance
Need for faster sudden scaling
However, this difference is usually not too big as the final costs deeply depend on the level of CX the business wants to deliver, whether they use a B2B or B2C model.
B2B eCommerce Software Pricing Guide and Cost Comparison
Let's now discuss the B2B ecommerce platform software pricing. Most of the modern solutions are SaaS, which means they are subscription-based solutions. Some big rigid solutions can be paid for once at the implementation and never paid again (no innovations at all, though). Some open-source solutions look like free code, but when you want to assemble them into a wholesome solution, you need to pay based on what you need. Let's consider some examples.
According to the methodology developed by the Virto team, we can classify all the solutions present in the market into several groups based on the needs and capabilities of businesses.
The solutions for serious enterprises that do not need innovation
Salesforce — SaaS solution. Starts at $25 per user a month
SAP — starts at around $10 per user a month
Oracle — this one begins at $54 for the cloud services
Bigcommerce — starts at $29 a month per user
And other
This cluster charges based on the monthly subscription or one-time payment; this is why the solutions offer standardized open pricing for the basic tool. The implementation costs are added. The trick is that these platforms offer very small opportunities for innovation, which means you are going to be overcharged once you need to change a thing.
Best B2B ecommerce platforms for beginners
Amazon
Grainger
DHGate
Pepperi
Woocommerce
Shopify
Most of these solutions are marketplaces or small SaaS solutions limited by their own ecosystem (for example, Woocommerce works as a set of plugins for WordPress only). The TCO depends on how much you sell, as most of these platforms target beginners. For beginners, pricing is not too high. But once your business starts growing, the commissions and additional fees will make it more challenging.
Good fit for SMBs that need innovations
Also a great idea for beginners needing a B2B wholesale ecommerce platform.
NopCommerce
Znode
Magento
These solutions' pricing deeply depends on what you are going to do. They usually are open-source and do not require any license fees. The solutions are customizable and ready to scale, so the pricing depends on the scale you will grow to. Such open-source solutions are prepared for continuous innovation, though some of them are not fit for big enterprises due to their sloth.
Virto Commerce for enterprises that need to innovate
Virto Commerce is a flexible solution tailored to your specific needs. It does not follow a one-size-fits-all pricing approach. Instead, it offers two distinct pricing models based on your business requirements. The most important thing to consider when starting a B2B ecommerce is how much you are ready to invest and how much of these investments you want to return.
So Virto Commerce offers two pricing models:
The GMV-based model means that the subscription starts at 0.5% of GMV with 10K SKUs and grows depending on the number of units you use. This is convenient for those who are not ready to pay for millions of SKUs in the beginning but expect their number to grow soon, along with the revenue and capabilities to purchase resources for them.
Order-based pricing model. It starts at $2 per order and depends on the further amount of orders.
Understanding eCommerce Total Cost of Ownership: the Total Cost to Build a B2B eCommerce Website
There are several B2B ecommerce cost factors to consider when accounting for the Total cost of B2B ecommerce ownership.
Platform costs
Setting up an ecommerce website cost: design, development and content creation
Integration costs
Maintenance and support
Training and onboarding
Analytics and Performance Monitoring
And most importantly, constant innovation, scaling, and customization
With all these parameters in mind, you can easily account for the B2B website development cost and the total cost of the B2B ecommerce building.
Calculating and managing ecommerce TCO
Generally, there are technical and operational parts of TCO. Technical parts are listed above, while the operational part means that you must also account for the cost of other resources and tools you use.
Here, we mean that many businesses believe that the cost of the B2B ecommerce solution consists of the implementation fee, license fees, integrations, and maintenance. In reality, the solution's integration capability affects the TCO a lot. If it doesn't integrate well with your existing tools, you will have to pay more for APIs or even replatform to other tools.
Moreover, the price of these tools should be included in the TCO, as the primary goal of a B2B ecommerce platform is to create a fully functioning ecosystem but not a separate solution over your existing tools.
How do I create a B2B ecommerce platform?
First of all, you need to realize what is B2B ecommerce and what are your needs in this term, and then choose a B2B ecommerce platform vendor. The next steps are defined together with a vendor, but most likely, you are going to go through the following steps:
MVP scope definition
Requirement analysis
Platform development and testing
Data migration
Go-live
Training and launch
Ongoing support and continuous innovations
How much will it cost to make a B2B ecommerce portal?
The total cost of the B2B ecommerce portal depends on the needs and requirements of a company as there are many B2B ecommerce examples that use different models. However, the most important thing to consider is the cost of innovation, as this is the biggest part of TCO.
What are the features that can cause the cost to go up?
No particular features can be considered expensive, but some OOTB systems offer many unnecessary features in the box. Their maintenance and inevitable support can be pretty cost-consuming, so choosing modular open-source systems to build only those features you need is recommended.
Tips for Reducing eCommerce TCO
Looks like the TCO concept is clear now. So, how can we save while accounting for this price?
First of all, think about your risks of being disrupted by competitors. It will lead you to realize the real need for innovation and help you choose the platform you need.
The second step is assessing your needs. There is no obligation to purchase the whole range of

ecommerce capabilities

in the very beginning (unless you are purchasing a rigid old SaaS with many OOTBs but no innovative capabilities). Realizing your needs will lead you to the list of

B2B ecommerce features

to implement first.
Once you know your features, you can build an MVP with the basic needs you discovered. The easiest way to do it is using modular systems like Virto Commerce. Later, you will realize what else you need and will be able to add these capabilities as modules.
Optimize your website performance by looking for cost-efficient hosting options. The good way to avoid overpaying these resources is to choose a scalable

Virto Commerce B2B ecommerce platform

that is a cloud-native system that can automatically select the needed amount of resources.
Provide periodic TCO assessments to identify potential cost-saving opportunities like removing excessive features or innovating to integrate with some cost-efficient tools or modules.
Conclusion
Generally speaking, the ecommerce TCO (the total cost to build a B2B ecommerce website and platform) is a very dynamic figure that depends on many parameters and may change as the business grows or adds new features. The most important part of the TCO is innovation. In a modern, disruptive world, sticking to the latest and the newest solutions to provide the highest customer experience is the key.
The best way to make your TCO feasible is to select the B2B ecommerce platform that will be flexible enough to adapt to any needs and help you save on innovation. Virto Commerce is the option for those who are not ready to overpay for innovations in old rigid monolith systems but need something clear and transparent. Here are the ways the Virto B2B ecommerce platform can help you reduce the cost of TCO:
An opportunity to start with MVP
Affordable innovations
Scalability capabilities based on your needs only
Cloud-native approach for easy and affordable scaling
API-first approach for easy integration with any tool needed
We describe all these features and capabilities in detail in our B2B ecommerce blog. In case you need to learn more about how Virto could achieve this high level of optimized TCO, you can always reach our team or order a free demo.
Nikolay Sidelnikov
Nikolay has nearly 15 years of experience in business software requirements management and enterprise solutions implementation. He previously worked as a business analyst, project manager, and product owner background in e-commerce, wholesale, manufacturing and others. Nikolay is now responsible for building a product management framework for the Virto Commerce platform and product team management. He holds a degree in mathematical economics from Novosibirsk State University.
You might also like...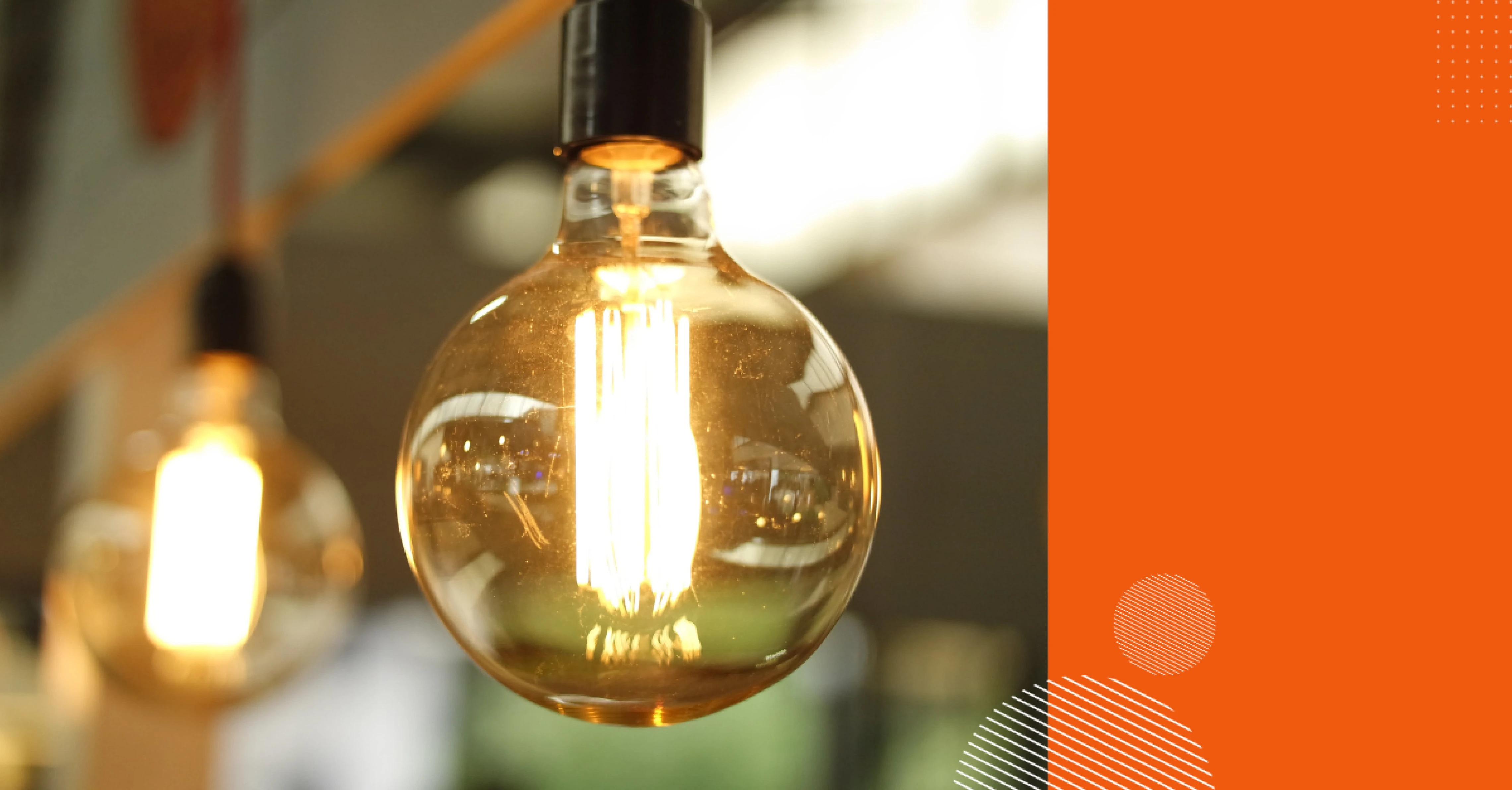 Boost B2B eCommerce ROI: Calculation Steps & Proven Strategies