B2B Portal
A robust B2B eCommerce portal with out-of-the-box features like corporate account management, account-based pricing and catalogs, custom workflows,
RFQ, and more!
What is B2B Portal?
A B2B portal is software that allows businesses to automatically complete business transactions like orders, invoices, and more within a unified platform.
Virto B2B eCommerce Portal — a Perfect Fit
for Your Digital Strategy
Start delivering a unique user experience within 3 months with your B2B portal software and continue to improve your digital B2B business
without any restrictions.
B2C Solutions Don't Offer for B2B Complexity
B2B digital interactions are much more complex compared to B2C. That is why you should be critical selecting a solution to implement your B2B digital strategy.
Trusted by Enterprises around the World
B2B portals based on the
Virto Commerce platform
are used by enterprises all over the world, including Fortune 500 companies.
Absolute Freedom for Your Digital Strategy
Virto Commerce cloud-native
B2B eCommerce Portal provides flexibility, solves critical B2B challenges and gives a total freedom of integration with any ERP, marketing tools or AI services.
Virto Commerce B2B Portal Features
Personalized Digital Catalog Management
Rich digital catalog management functionality with flexible taxonomy and personalized availability that can be easily integrated with ERP, external catalogs or an enterprise PIM engine.
Account Based Pricing and Marketing
Offers customized pricing rules of any complexity for purchasing companies, so that every user of the company concerned can see their own products, prices and promotions.
Checkout, Order and Stock Management
Creating order drafts, submitting orders, reordering, submitting quotes and real-time access to order status makes everything 100% transparent for your customers.
Account Managers and Support Friendly
It is always possible to check a log history or log in on behalf of a business user, see what he sees and solve the problem or help make an order.
Merchandising
Multiple options for up-sell and cross-sell technologies including flexible management of products association lists and integration with AI recommendation services.
Business User Personal Cabinet
All business data is available for business users based on their permissions: orders and payments status and history, invoices, contracts, quotations, and so on.
B2B Portal Solution Tailored for your Business Needs
B2B Portal for Distributors
Enhance customer experiences, improve operational efficiency, and remain competitive in the market. Give your customers the ecommerce services they want, and they will reward you with their loyalty and growing turnover share.
B2B Portal for Manufacturers
Improve collaboration with partners, enhance supply chain efficiency, and drive growth, emphasizing the advantages of adopting a B2B ecommerce portal or B2B manufacturing marketplace on top of your company's existing enterprise applications.
Every Large Brand and Enterprise Uses a B2B Portal
This is true across all industries, from pharmaceuticals and insurance to wholesalers, distributors, and manufacturers. Some examples of companies with B2B portals include Michelin, BMW, Adidas, and Nissan.

Alibaba is another example of B2B portal. It is the largest B2B company in the world, but any company can use B2B portal software to develop its own B2B portal.
Everything You Need to Run a Scalable B2B eCommerce Portal
B2B Specific Capabilities Out-of-the-box
Account-based pricing and marketing, flexible role-based management, customized or contract-based access to products and services, full access to business data in the cabinet.
Align Your eCommerce with Your Business Model
Set custom workflows to fit your business model and invent new ones: quotes, subscriptions, reordering, contract-based pricing, multilevel approval workflow and others.
Integrate Easily with Any Business Software
An
API-based platform
turns your B2B portal into a real digital gateway for your customers. Integrate easily with any ERP SAP, Dynamics AX, Sage...), datawarehouse or other services and applications.
Learn more from Virto Commerce B2B Portal
Case Studies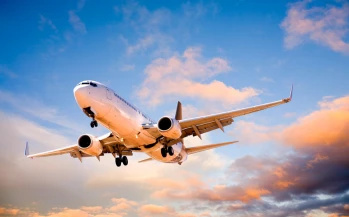 Aerospace Replatforming
and Aftermarket Portal
Success
Learn how the Canadian aircraft manufacturer with 95-year history could replatform seamlessly with all the data transferred to the new system and build a modern B2B customer portal with Virto Commerce in less than 12 weeks.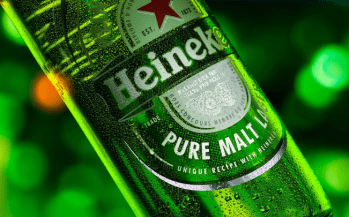 Leading Beer Manufacturer and Marketer Improves CX and Grows Basket Size
With a branded global platform the team achieved go-live launches for 15 countries and standardized the launching process for the new ones. HEINEKEN improved the CX and created a robust order transfer system that allows 24/7 ordering.
Read more →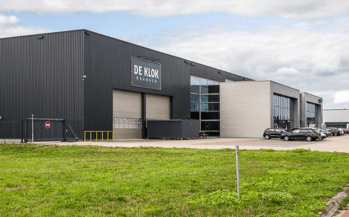 Dutch Beverage Giant Replatforms from SAP To Increase Customer Loyalty
To provide an enhanced and rich customer experience, De Klok Dranken wanted a future-proof, flexible and scalable platform with robust capabilities without limitations within its long-term vision and strategy. Curious how?