Unlocking New Revenue Streams: Creating Your Own B2B Marketplace
According to ResearchAndMarkets, the global business-to-business ecommerce market size will reach 20 trillion dollars by 2027. Even though B2B ecommerce platforms are predominately not as sophisticated as B2C, the B2B market value is at least six times greater. It is clear that the B2B marketplaces are rife with opportunities, yet not without the challenges. This article will go through the main problems associated with building your own B2B marketplace and will offer possible solutions to the challenges.
Situation: where are you in your B2B journey?
At Virto Commerce, we have been observing two distinct situations:
A wholesaler (with an established ecommerce business) creates a b2b market place where it buys the products from its suppliers and stores them at its own warehouse. Thus assuming all the risks related to procurement, storage, and shipment of inventory. In this case, the wholesaler cashes on the profit margin from reselling.
A wholesaler does not purchase the products; instead, the business delegates some of the risks to its suppliers while retaining control over the customer experience. This way, the company benefits from the developed infrastructure, which enables its suppliers to sell the products directly to customers.
Since organic growth is the most natural growth, situation number two is the most sensible approach to building marketplaces.
To enter the marketplace business, your company must have a mature digital solution, without which it would be almost impossible to develop a sustainable business model that will attract both suppliers and customers.
Since we advocate a reasonable approach to business expansion, we will talk about organic growth in this article.
By connecting multiple suppliers to your B2B eCommerce solutions, you assume the following controls and responsibilities:
You develop the sound infrastructure for all concerned parties to operate efficiently;
You control the customer experience (develop and look after the customer journey, check the reliability and quality of suppliers' products, and the solvency of your customers wherever applicable).
At the very beginning, you need to develop a sustainable business model and decide how much freedom you want to give your suppliers: the fewer responsibilities you delegate to your suppliers, the more expenses you incur. One such responsibility (that can be delegated) concerns catalog management, which can include multiple degrees of control:
You might choose not to allow your suppliers to change the product names or categories but to add their products themselves;
You might ask your suppliers to register specific product properties by marking mandatory fields with an asterisk.
For example, to make it easier for customers to compare cell phones in the UX, you might allow your suppliers to skip an optional description but fill out a mandatory form of 20 required properties.
The permissions and controls will undoubtedly depend on market characteristics, business context, and your relationship with suppliers.
A few other questions that you will have to address before beginning your marketplace journey:
Pricing: How will you charge your suppliers? Will you opt for fixed or flexible fees per transaction or sales volume? Will you introduce subscription-based pricing? Your financial relationship with suppliers will determine the pricing model of your marketplace.
Customer data: Will you restrict access to customer data? What customer data will you disclose to your suppliers?
Payments: Who will control the payments and take responsibility for bouncing checks?
Logistics: Who and how will take care of the logistics process?
Challenges in creating B2B marketplaces
We will try to give answers to the above questions and address other challenges in more detail below.
– A flexible solution
From the start, you will need to have a powerful technological solution capable of scaling up. If your current B2B ecommerce platform cannot accommodate the marketplace business model, extend, or scale-up, you'll need to re-platform first. In our previous article, which covered the integration with third party B2B marketplaces, we accentuated the possibility of building up additional modules on top of your existing solution. However, in this case, that plan won't work, and you will need to migrate to a new platform.
– Verification
If in B2C, where a price tag is relatively small, you can turn a blind eye to some unreliable suppliers (by allowing second chances), in a B2B world, where deals are more substantial, you cannot afford to ignore the quality and reliability of your partners.
The verification procedure will probably involve multiple steps and statuses to reflect a prospective supplier's accountability.
When developing the relationship framework with your vendors, ask yourself the following questions:
How will you add new suppliers?
How will you verify your suppliers?
How many and what kind of statuses will you assign?
What type of permissions and controls will they receive? What will (not) you allow them to do? What functions do you expect to delegate to your vendors?
Will you impose any limits on your vendors before they pass the accountability test? Possible limitations may include prohibiting sales above a certain threshold, disallowing prepayments, or limiting the publication of products until they have passed all verification steps.
– Catalog management
There are multiple ways you can organize catalog management. For example, after a vendor publishes their products on an internal vendor portal, the marketplace representative checks the offering for accuracy and contacts the supplier if necessary. While some things can be checked automatically, others will require manual intervention and additional interaction between a supplier and a marketplace representative. You can also opt for random verification. For example, more prominent companies like Adidas will require less verification than smaller unknown businesses.
To put it shortly, you need to develop a publishing mechanism that supports the supplier journey. For instance, your vendors might be able to publish their products (within the designated permissions) on the internal portal, but the website will only display the offering until it passes additional verification, either automatic or by the marketplace rep.
– Pricing
Regarding pricing, we have observed the following challenges that marketplaces typically face:
1. Monetization decisions are set too late in the process. Since we believe that this mistake is made too often, we strongly advise you to decide on the monetization of your marketplace infrastructure while working on your business model and not later. The development of your final product will heavily depend on how you decide to structure your business model and monetize the infrastructure.
2. Organization of the tripartite billing. Depending on your business model, you need to answer the following questions:
Will you translate the suppliers' prices directly to the end customer?
Will you add your percentage to the suppliers' prices before displaying them to your customers?
Will you charge the supplier separately on a quarterly/monthly basis?
Suppose it is possible to issue an invoice once a month without using technology. In that case, it's impossible to manually add margins to prices, especially if they are synced across the entire infrastructure. Therefore, your B2B ecommerce platform needs to have a robust pricing mechanism to tackle those challenges.
3. Pricing policies. If you operate a marketplace within one jurisdiction, you don't have to worry about currency conversion. On the other hand, if you cater to an international audience, you should incorporate currency conversions into your pricing policy.
– Order management
The organization of order processing also heavily depends on your business model. We can think of the following scenarios:
Your business model can be close to dropshipping, where your marketplace doesn't have anything in stock but purchases the product from the supplier (when it receives an order) and then ships it directly to the customer.
You can organize the order placement and management to send the order information to the supplier, who processes it and manages the logistics, as soon as you receive an order.
You can manage orders in yet another way. When your marketplace receives an order, it informs the supplier about the need to deliver the product to a warehouse, where your company picks up orders, consolidates them, and then organizes the delivery to the end customers.
Depending on your business model, your technological solution needs to correctly account for orders and their movement through the supply chain: how orders are assembled, picked up, consolidated, shipped, and delivered.
– Quotation management
Quotation management includes the creation, submission, and tracking of quotes and invoices. For a B2B marketplace, a request for quotation is an essential business process, and will therefore be expected by default by both vendors and customers.
In a tendering business model, where suppliers bid to fulfill a particular order, you'll need to allow your customers to publish an offer (an award of business activity) with product requirements and specifications expected from the vendor.
– Payment management
The invoice and payment management will also depend on your business model and established relationship with suppliers and customers. In a B2B world, where post-delivery payments are quite common, it is technologically challenging to organize and account for such delayed payments.
If you allow your customers to pay upon or after delivery, you assume the role of a guarantor to the supplier and warrant the payment for the products. Therefore, before allowing customers onto the marketplace, you will have to check each customer's solvency to not lose money if a customer fails to pay. Likewise, customer verification might involve multiple steps and reliability statuses.
– Account management
Because B2B companies have sophisticated business structures with varying degrees of responsibility, your B2B ecommerce platform needs to support such complexity and account for
Different business units (head office vs. branches),
Granular access levels and permissions,
Approval workflows.
Consequently, if a head office pays for the orders, you don't have to check all branches and subsidiaries for solvency, but if the branch offices pay for themselves, then you'll need to check them all.
Solution: B2B ecommerce platform requirements
A marketplace demands a complex architecture of a B2B ecommerce platform. Moreover, your solution needs to be flexible and adaptable if your business model or relationship with customers and suppliers changes due to unforeseen circumstances.
Your platform's flexibility (ability to modify easily) and scalability (ability to address problems with the growing workload) are critical.
Why is Virto Commerce an ideal solution to build your marketplace?
Virto is modular, which means it is extensible and easily modifiable (you can combine different modules to arrive at the solution that suits your business requirements);
Virto is API based, which means it can seamlessly integrate with third party systems;
Virto is ecommerce asp.net platform, which means it is highly responsive and extremeli reliable;
Virto is cloud native, which means it's scalable by default;
Virto is a headless ecommerce platform, which means you can add as many channels as you want (different websites targeting different markets);
Virto is flexible: you can create any business logic you need, manage multiple statuses, grant and revoke granular access levels and permissions;
Virto has an independent module for digital catalog management, which can be further refined to control catalog taxonomy and create a publishing mechanism;
Virto has a robust pricing module that allows you to develop business logic for price recalculations, currency conversions, quote management, etc.
Use cases: how Virto Commerce helps other businesses build their own marketplaces
Standaard Boekhandel, one of our clients, is a large Belgian bookstore chain. A bookstore, although not a typical marketplace, is an excellent example of organic growth, as we discussed at the beginning of the article. The company started as an offline business, then developed its ecommerce solution. After a while, it began adding suppliers to its growing network, thus extending its offering and increasing profits. Virto Commerce helped SB to re-platform and take advantage of marketplace-like possibilities to achieve the desired outcome – add more than 200 suppliers, operate two websites, and extend the catalog to 15 million items.
Each supplier in the SB's network undergoes a verification process. After completing the verification, SB allows its suppliers to publish their products on the platform while still retaining control over the product taxonomy. When a customer places an order on the website, SB transfers the order information to suppliers, who assemble and ship it to the closest SB warehouse, from where SB delivers the product to its final destination for a customer to pick up.
We don't name the SB's business model a typical marketplace because customers don't see suppliers but rather think they order from Standaard Boekhandel directly.
Another Virto client, who operates a business model closer to the traditional marketplace, is Bosch Thermotechnik, the Thermo technology division of the Bosch Group, one of the world's leading suppliers of hot water solutions. Virto Commerce helped BT to build a loyalty portal that connects Bosch's customers and fulfillment centers across the 25 countries in the EU. Bosch verifies each supplier, provides a platform and monitors the customer experience. Because customers do not pay in actual money, but with the loyalty points they receive by buying Bosch's products, the company processes the payments while delegating the logistics to suppliers.
Interested to learn more about Virto Commerce and how it can help your business grow or build a marketplace? Contact us now and schedule a demo!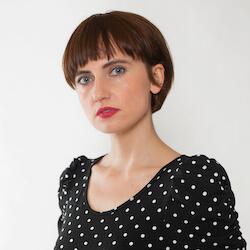 Marina Conquest
Marina Vorontsova has been working in IT since 2007, for the past three years as a writer. She covers all-things technology and contributes to business coverage.
You might also like...
B2B eCommerce Explained: A Comprehensive Guide with Real-World Examples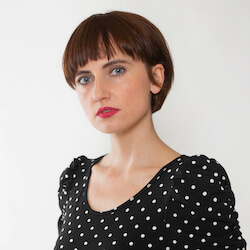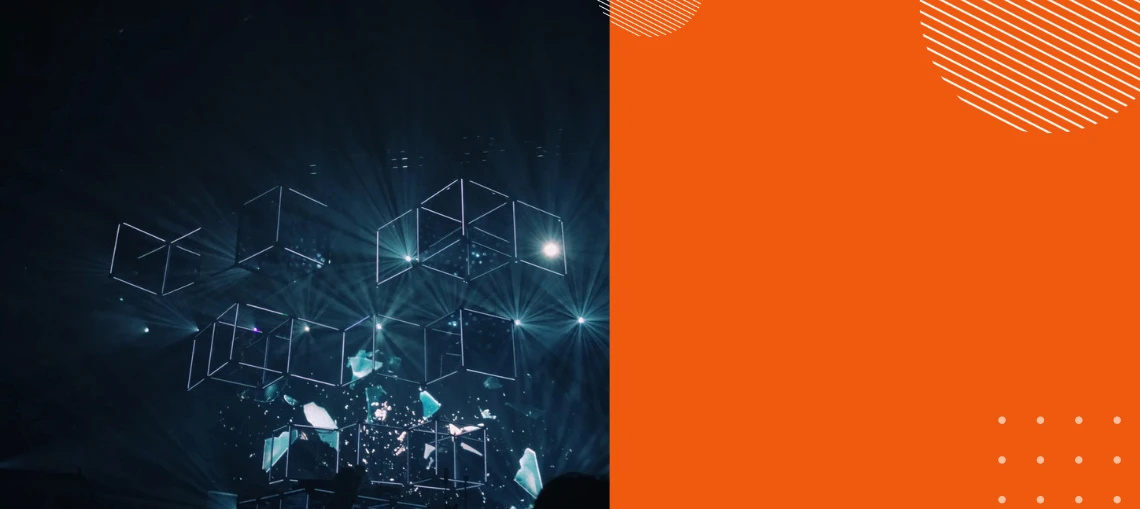 Top eCommerce Capabilities for Building Successful B2B Businesses