A New B2B eCommerce Platform for De Klok Dranken
Learn how beverage distributor De Klok Dranken quenches its e-commerce thirst
De Klok Dranken has a passion for the beverage industry and believes they can always do better. Therefore, De Klok Dranken advises customers on getting a higher ROI out of its product assortment and create growth together. They decided to make some digital effort in order to improve in customer satisfaction scores and increased customer loyalty.
In order to accommodate this, De Klok Dranken deployed a new e-commerce platform and was keen on keeping their existing capabilities when they switched to a new platform. Among others, all the external customers of De Klok Dranken needed to access and use the site by placing their orders through the new platform with their own login and customized product selection visible to them.
Their previous e-commerce platform could no longer meet the company's current or future needs due to technical limitations, high development costs, and no alignment with future and strategic plans for growth. That is why they have built a new e-commerce platform that is future-proof, flexible, scalable, easy-to-useand where further development is easy, quick, and cost-effective. In addition, all of De Klok Dranken's customers will have their own custom-made login and product details visible with the newest techniques available.
The main challenge was to replatform and 'rebuild' the platform with a new look & feel, but to also be sure the existing capabilities were retained and/or improved to provide an even richer interface.
User experience was of high priority. The platform itself required robust capabilities to accommodate the large number of functionalities in the current site, while providing the ability to add significant improvementsand meet requirements of future development and new ideas.
The platform had to be a headless solution with integration to external CMS packages, SAP and import and export data. Finding a solution that had no technical limitations with regard to the long-term vision and strategy of De Klok Dranken was a must.
"

Virto Commerce was the best fit for De Klok Dranken as it combined cost-effectiveness together with the functionality, flexibility, and scalability we need – today and in the long term. With Virto Commerce, our future e-commerce strategy has a solid base to build on.

"

Michael Theebe, Manager Marketing and E-commerce at De Klok Dranken
Because of the easy-to-use solution and great user experience, De Klok Dranken sees improvements in customer satisfaction scores and therefore expects increased customer loyalty. For its internal corporate metrics and results, De Klok Dranken foresees a large gain in efficiency and therefore major time savings.
The most significant result and return on investment (ROI) however will be seen in the near future. Thanks to the flexibility of the system and lack of technical limitations, the e-commerce platform will grow along with the future plans and wishes of the company and its customers. Additionally, with the ERP connection, the platform is prepared well for personalization by making use of IoT, trends, growth and big data.
"

We are excited to have collaborated on this project with De Klok Dranken and are convinced the beverage distributor will experience a wealth of benefits deploying this state-of-the art new platform.

"

Martijn Van Tongeren, Product Owner at Innovadis 
Read the full story of how De Klok Dranken took on the challenge to develop a future-proof and flexible e-commerce platform and worked together with Virto Commerce and their implementation partner Innovadis.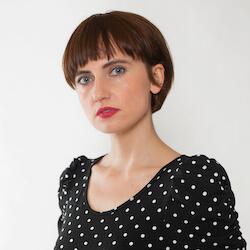 Marina Conquest
Marina Vorontsova has been working in IT since 2007, for the past three years as a writer. She covers all-things technology and contributes to business coverage.
You might also like...
eCommerce Shopping Cart: Guide & Software Comparison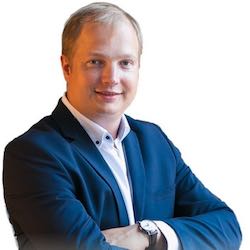 Make Your Move and Start Dropshipping in Saudi Arabia - Here's How!