Virto Commerce strengthens Microsoft gold partnership by achieving co-sell ready status
Los Angeles, December 2019, Virto Commerce, a leading provider of B2B ecommerce software, announced its strengthened Microsoft Gold competency, four new customer implementations on Microsoft Azure and validation for Microsoft Co-Sell Ready status. Co-sell ready status allows Virto Commerce to deliver solutions hosted on Microsoft Azure technology for leading companies worldwide who choose Virto Commerce for their B2B e-commerce platform.
"Our increased market momentum and customer successes prove how Virto Commerce provides a unique opportunity for Microsoft technology-based solution providers to compete in the fast-growing enterprise B2B commerce market," said Alexander Siniouguine, CEO and co-founder of Virto Commerce. "Companies worldwide are choosing Virto Commerce hosted on Microsoft Azure to build or replatform their ecommerce solutions, including Heineken, Lavazza by Bluespresso, and Standaard Boekhandel."
Virto Commerce offers a highly technically capable, scalable and innovative B2B ecommerce platform solution available for the Microsoft .NET technology stack.
"Virto Commerce's open source .NET ecommerce platform hosted on Microsoft Azure has been delighting customers worldwide, and we are challenging the market with our platform that meets the needs of the most complex ecommerce requirements," said Evgeny Grigul, Virto Commerce co-founder. "We've been partnering with Microsoft on the technology side since the early days of Virto Commerce, so this achievement marks our reciprocal arrangement and creates a more complete collaboration."
"For Lavazza by Bluespresso', the clear choice was to recommend Virto Commerce for re-platforming their B2B commerce solution, coupled with Microsoft Azure on the backend," said Dennis van Marle, CEO at rb2, a leading ecommerce agency partner in Europe. "We're pleased to see Virto Commerce earn Microsoft co-cell ready status and strengthen its gold competency status."
About Virto Commerce
Virto Commerce is a worldwide leader in B2B digital commerce software and was founded in 2011 by industry experts with decades of e-commerce experience. Virto Commerce provides robust digital commerce technology, services, and expertise to over 100 companies worldwide. Customers of Virto Commerce strategically use the open source Virto Commerce platform to build stronger customer relationships and rapidly increase global online sales.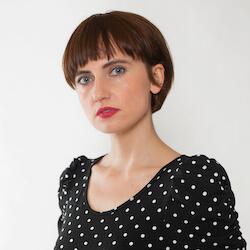 Marina Conquest
Marina Vorontsova has been working in IT since 2007, for the past three years as a writer. She covers all-things technology and contributes to business coverage.
You might also like...