Virto Commerce Platform Version 3 Officially Released
June 8, 2020 — Los Angeles — Virto Commerce, an innovative and leading enterprise B2B and B2B2C e-commerce platform, today launched the release of Virto Commerce version 3, its flagship product for the enterprise e-commerce market. Virto Commerce version 3 provides a solid foundation for future and current innovations, including AI, conversational commerce, serverless deployments, advanced recommendations and personalization.
Existing users of Virto Commerce version 2 can smoothly update to the new version, as it preserves complete backward compatibility for API and database schema.
"With this new major product release, we have updated the technology to achieve cost savings and more efficient deployments for our clients in retail, manufacturing and distribution across the world," said Alexander Siniouguine, CEO and founder of Virto Commerce. "Our team adheres to the latest industry trends for reducing the cost of ownership and anticipates future e-commerce requirements to deliver unprecedented flexibility for better sales and the long-term needs of our customers."
"We understand the situation of recovery from the global pandemic losses and reassure our existing customers that Virto Commerce platform version 2 becomes a long term supported legacy version, and platform support including bug-fixing will be still active for version 2 for at least two years," said Siniouguine. "All our highly respected customers will have enough time to update their solution without interrupting the business value."
Virto Commerce 3 becomes a master system for functional features and architectural improvements of the entire platform. All new customers will be deploying platform version 3 for their e-commerce solution development projects. Further updates of version 3 would have backward compatibility with the previous 3.X versions.
The list of Virto Commerce 3 improvements contains the broadest OS compatibility, new technological stack, improved performance and increased extensibility and unification for customization and add-on development.
Costs reduction and better sales: Because of Linux compatibility and many other strategic improvements in Virto Commerce 3, this helps business customers to manage project costs across their business and support long-term e-commerce success on the markets.
Platform compatibility: Cross-platform ASP.NET Core means Virto Commerce 3 can run on macOS, Linux and Windows
Performance: Improved performance of ASP.NET Core along with architectural changes significantly improve platform performance while eliminating technical and architecture design issues of 2.x version.
Virtualization: ASP.NET Core enables the next steps in the field of platform containerization (Docker ready), the automation of application deployment, scaling and management (Kubernetes).
Extendable: Architectural changes lead to extensibility improvements and that means that the development of features will be cheaper for clients and partner solution development.
Customer update from version 2 to version 3 will be possible using scripts and guidelines developed by Virto Commerce team. Even in case of deep customization, updates are limited to technology only and do not involve rewriting an application from scratch.
To learn more how Virto Commerce 3 new features help reduce costs and achieve better results in sales on various markets, please visit the platform's website and request a comprehensive product demonstration.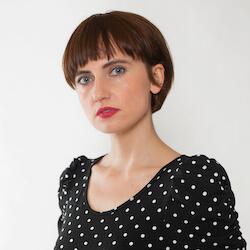 Marina Conquest
Marina Vorontsova has been working in IT since 2007, for the past three years as a writer. She covers all-things technology and contributes to business coverage.
You might also like...