A Word of Support to Our Community during These Hard Times
With all the uncertainty worldwide at this time around COVID-19, we would like to deliver a word of support to ensure our customers, our partners and our community that we are there for you.
After all, what are the consequences if something happens that is beyond the control of your company and that affects not only the way you market your product, but also the way you engage with customers and prospects? This is what is actually going on with the coronavirus.
Everyone realizes that the virus will have a critical impact on the vast majority of organizations. Both small, medium and large companies will feel the implications. These shifts affect your business— and this is where agility and flexibility really come into play. It is therefore important to re-examine the possibilities to mitigate the impact by a successful strategy for digital commerce.
To help you deal with the disruption, we are available to solve your digital commerce challenges and needs. Our team values your trust and we are fully committed to assuring the highest level of service and support to our customers and partners around the world.
Thank you for being part of our community and we hope you and your loved ones are safe.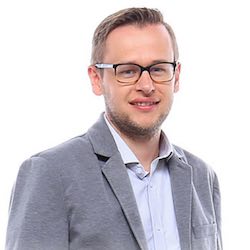 Alexander Siniouguine
Alexander has over 20 years of experience in software product development and e-commerce operations. He once started as a creator and chief product architect for what is now known as Episerver Commerce before founding Virto Commerce in 2011.
You might also like...
Virto Commerce Achieves SOC2 Type II Certification, Ensuring Unparalleled Enterprise-Grade Security for Its Clients

Virto Commerce Earns Recognition in McFadyen's Marketplace Suite Spot Report 2022