Chinese AI Race: Will China Get Ahead of the US?
When optimists think of AI, they imagine a bright future filled with autonomous cars, AI-powered miracle drugs, manufacturing robots, and smart assistants. Pessimists, on the other hand, are convinced that the AI-driven future is far from bright, since, as Elon Musk put it, AI is "more dangerous than nukes." What both pessimists and optimists agree on, though, is that AI is very important and supremacy in the field paves the way to a new type of world dominance.
A growing number of think tanks in both the White House and Silicon Valley are worried about China outsmarting the U.S. in the race for AI supremacy. Eric Schmidt, previously Google's CEO and chairman of the National Security Commission on Artificial Intelligence,
believes
that China is, indeed, poised to surpass the U.S. in the near future. Nicolas Chaillan, former CSO of the United States Air Force and Space Force, gives more precise estimates,
that when it comes to cyberwarfare and AI, the U.S. has no fighting chance against China in 15 to 20 years.
"

In 2020, Chinese inventors filed

almost 21,000 patents relating to AI,

putting it in second place behind the US.

(Source: Investmentmonitor)

"
For the last few years, China has certainly sped up the development of AI and has become more aggressive at implementing AI innovations. Such an unprecedented acceleration of the pace of technology owes much to billion-dollar funding from the government and the lack of ethical and legislative oversight that allowed big tech to exploit massive pools of data, thereby leapfrogging the western competition.
"

In 2020, China topped the US

in terms of the number of times an academic article on AI

is cited by others.

(Source: Nikkei)

"
The question is: "Is China beating the U.S. to AI supremacy?" The answer is not as unequivocal as you might think.
In this article, we'll closely scrutinize the Chinese AI market in an attempt to uncover its strengths and weaknesses and understand if Chinese AI dominance is soon to become a reality.
Chinese AI Market Overview
The five major Chinese AI companies—Bairong, TransInfo Tech, Zhejiang Dahua Tech, Sense Time, and Hikvision—are collectively worth nearly $120B. Hikvision, the biggest of them all, has a market value of $60B. SenseTime is worth $28B. In 2020, Chinese investments in other domestic AI startups reached $10B.
According to Bain consultancy, in June 2020, the cloud division of Alibaba, an ecommerce heavyweight, was offering 62 AI-powered services compared with 47 from its Western rival, Microsoft.
The logistics arm of JD.com, another ecommerce giant, operates one of the most advanced automated warehouses near Shanghai.
In May 2021, Baidu, a Chinese analog to Google, launched self-driving taxis in Beijing.
SenseTime's "smart city" AI models, which track everything from road accidents to illegally parked cars, have been deployed in more than 100 cities in China and abroad.
SenseTime claims its revenues from AI-driven image-recognition and computer-vision software will reach 100B yuan ($16B) by 2025. Despite being sealed off from most Western markets by U.S. sanctions, SenseTime managed to pull 762M yuan in overseas revenues in 2020.
China deploys more AI-powered industrial robots than any other country. Chinese AI companies like SenseTime and Megvii, in particular, are capable of mass-producing computer-vision software and hardware that can be easily adapted and implemented in manufacturing environments.
"

The five major Chinese AI companies

are collectively worth $120B.

(Source: Economist)

"
In May 2021, the Beijing Academy of Artificial Intelligence (BAAI) uncovered its breakthrough AI language model called Wu Dao 2.0, which derived its power from a neural network with 1.75 trillion variables. Wu Dao 2.0 was built upon a similar model, GPT-3 from San Francisco, which was fed with only 175B parameters—deemed impressive at the time. Wu Dao 2.0 represents a considerable leap forward in terms of computing power, which is broadly in line with the Communist Party's AI master plan, first introduced in 2017.
"

In July 2017, China's State Council

released the country's strategy for developing AI,

entitled "New Generation Artificial Intelligence Development Plan,"

which outlined China's aim

to become the world leader in AI by 2030,

to monetize AI into a $150B industry,

and to emerge as the driving force in defining AI standards.

(Source: AI & Society 36)

"
Obviously, state funding and easily available massive pools of public data have helped turn Chinese AI firms into mighty powerhouses, especially in certain areas. It might spook and worry Western governments, since some AI applications can be far from benign—consider ubiquitous surveillance or autonomous weapons. But AI is also a massive opportunity for investors who are always hunting for possible gains. Things indeed look complicated and unequivocal when it comes to China and AI.
Challenges to AI Industry in China
Although China has made considerable progress in AI, it still lags behind the U.S. in terms of investment and innovation. In 2020, despite the ambitious development plan and billion-dollar funding by the Chinese government, U.S. firms received an additional half as much more investment as their Chinese competitors. On top of that, a lot of both private and public money in China gets shamefully wasted due to bureaucracy, corruption, and a lack of efficient management and oversight.
Government intervention
The Chinese AI development plan is remarkably prescriptive and is akin to the famous Soviet Union five-year plans. According to the plan, by 2025, the country is to create an industry worth 400B yuan, achieve breakthroughs in technology, and lead the world in some AI applications. By 2030, it is to set technical standards and ethical code and, eventually, dominate the global AI industry—by then, worth 1 trillion yuan.
To achieve such ambitious goals, the Ministry of Science and Technology instructed big tech companies in China to specialize in certain areas. For example, Tencent was identified to work on medical image recognition and Baidu on self-driving cars.
If you think such a detailed prescription is rather stifling for innovation, you're probably correct.
In practice, doling out public money takes many forms, such as tax breaks and subsidies. Even remote areas in China dangle various incentives in front of promising AI startups.
Support comes from government procurement and public-sector contracts. As mentioned, SenseTime and Megvii both have extensive contracts with state-owned companies.
The state also invests in AI firms directly and runs several tech-investment vehicles. The local governments, in turn, organize their own AI funds, often worth no less than a billion dollars.
To fend off U.S. sanctions, the Chinese government buys out shares in AI firms or sets up yet other funds that finance AI firms' IPOs. For example, a fund run by the Cyberspace Administration of China has acquired an undisclosed stake in SenseTime, which was hit by U.S. sanctions over Uyghur, while the Mixed-Ownership Reform Fund contributed $200M out of $765M the company raised in its first IPO.
Despite obvious advantages of extraordinary infusions of domestic liquidity, such significant participation by the government in entrepreneurship is hardly a positive thing. What such state intervention truly represents is a riveting battle between private-sector innovation and government control. The ample state funding also entitles the Chinese government to crack down on tech firms whenever it feels like it.
"

In the antitrust arena,

the State Administration for Market Regulation (SAMR) in China

levied a record $2.8B fine on Alibaba and a $530M fine on Meituan.

(Source: NY Times & Bloomberg)

"
Consider President Xi Jinping's quashing of Jack Ma's plan to take Ant Group public and Ma's subsequent disappearance from public view. The recent government clampdown on other tech firms was a long time in coming and didn't come entirely as a surprise.
Inefficient allocation of money
It seems like no matter how massive state machinery and its capital transfusions are, the Chinese cannot execute their money efficiently. Chinese bureaucracy and its inherent corruption is one of the major reasons for such inefficiency. The state's system of rewarding officials favors debt-driven spending and rarely punishes wastefulness. Because of this, many AI investments have been more than reckless—some of them went to sham firms falsely claiming to be developing AI. According to Deloitte, 99% of self-styled AI startups in China in 2018 were fake. Such fraudsters not only burn the state's cash, but also consume scarce human capital.
Sanctions, restrictions, semiconductors
It's puzzling that the Chinese five-year AI development plan totally ignored semiconductors, which are crucial for powering AI technology. The thing is, most microprocessors are either American or made with American equipment, and are therefore subject to restrictions on exports to China. Shortly after Donald Trump imposed such restrictions, the Chinese government quickly changed its priorities and started to reallocate tech investments in the 'hard tech' sector.
The recent tech crackdown revealed Chinese government priorities even further: the state has only targeted consumer tech and largely ignored strategically critical sectors. For example, Huawei and Semiconductor Manufacturing International Corporation have escaped regulatory scrutiny.
However, without American microprocessors, it will take years for China to develop similar cutting-edge technology. That's why the power over Taiwan is particularly important to China. The thing is, Taiwan makes the majority of the world's most advanced semiconductor chips, which the Chinese have been trying to copy and steal for years. Imagine how easy it would suddenly become for China to dominate the AI market if only it absorbed Taiwan and made the island its 32nd province.
Lack of AI talent and credible research
Despite topping the U.S. in the overall number of AI-related publications, China still produces far fewer peer-reviewed papers, which are commonly held to a higher standard.
When it comes to the number of skilled AI coders relative to the population, China ranks below India and the U.S..
China also seems to be unable to recruit top tech talent and in fact, loses its own top-notch AI researchers to other countries. Although one-third of the world's best AI talent is Chinese, only a tenth of them work in China.
"

29% of top-tier researchers

receive their undergraduate degree in China.

56% of those researchers then move to the US.

(Source: Berkeley Political Review)

"
A shortage of non-Chinese talent inside the country further exacerbates the problem. The latter can be best explained by the difficulty learning the Chinese language and the pervasive skepticism of the Chinese toward foreigners.
Conclusion: Is Chinese AI Supremacy Far-Fetched?
Coupled with U.S. strategic advantages, such as better research institutes and a mature venture capital ecosystem, the above challenges will most likely continue to bedevil China in the foreseeable future. The current trajectory paints a clear picture: for AI to really flourish, there needs to be enough freedom to pursue opportunities without restrictions. In communist China, there's no such freedom. So, as of now, while many continue to speculate to the contrary, China is not overtaking the U.S. in AI.
Marina Vorontsova
Marina Vorontsova has been working in IT since 2007, for the past three years as a writer. She covers all-things technology and contributes to business coverage.
You might also like...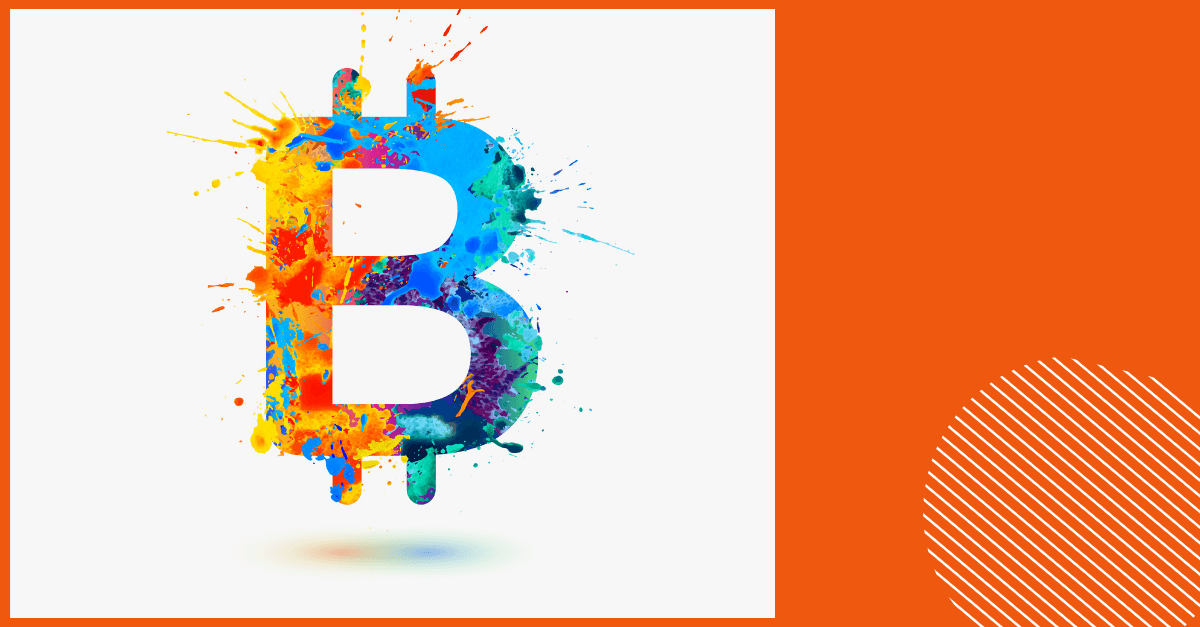 How to Implement Blockchain and Web3 in B2B eCommerce