The Definition and Meaning of Digital Experience Platforms (DXP)
Abbreviated as DXP, a digital experience platform is an integrated software framework meant to engage a wide range of players in the broad array of digital touchpoints. Most organizations deploy DXPs to improve their websites, portals, mobile applications, and other digital experiences. From this definition, DXPs may not be as clear as you may want to understand them. However, organizations need one central platform responsible for controlling the wide span of its touchpoints. This central platform for the expanded experience for an organization is the so-called digital experience platform.
Background of Digital Experience Platforms
The technology behind digital experience platforms has evolved over the years due to the increased digital space venture by both customers and workers. The predecessor platforms that were DXP equivalents included CMS. A content management system is a basic system used to organize content, data, and images for enterprises. Digital experience platforms soon took over due to the various challenges that CMS introduced, such as silos in organizations.
WEM (Web Experience Management) came soon after. These platforms helped leverage web technologies and integrated them with the existing enterprise systems. WEM provided centralization and a better way of content management. These two early technologies gave rise to digital experience platforms, that combined WEM's power with the benefits of other open platforms to reduce the complexity of IT.
Why Does an Enterprise Need a Dxp?
Enterprises will often come across customers' need to have a single platform between their various platforms such as websites, apps, and even social media platforms. They want content that is unified for both the internal and external experiences. Digital experience platforms are crucial in the ongoing transition from the Web-oriented platforms to the digital platforms. Digital experience platforms offer comprehensive capabilities as they move from Web-only platforms to digital experiences. The digital experience is critical to growing customer satisfaction and loyalty. Driven by the natural evolution of technology, a DXP can offer customers the relevance that fullfils a specific need in a fully connected, digital experience. If your business is considering DXP, ask yourself these questions:
1. Is the majority of my business online?
Whether you offer in-store or online experiences, DXPs enable customers to enjoy a fully connected experience with your business by leveraging any type of asset, or group of assets, across any digital touchpoint such as online, in-store, billboards, kiosks, customer portals, e-commerce systems, and more. The integrated software network engages disparate audiences across multiple, varying digital touchpoints and organizes omnichannel experiences.
2. What is the current state of my working environment?
If your organization has several "siloed" back-end systems that are operating separately with little to no connectivity, an agile DXP can improve the interaction between your customers and your brand.
3. How many touchpoints do I have with my customers?
Implementing a DXP is an extremely effective and efficient tool when you have a number of both in-store and digital touchpoints and a need to integrate backend and frontend systems to meet customer demand.
4. Is my target audience diverse?
A DXP is equipped to handle content and asset management on a large scale. This is an effective tool to segment your customer base and reach them exactly where and how they want to be reached.
5. Do I want to deliver my clients a highly differentiated customer experience?
The digital journey has evolved and is critical to customer retention. Sending the same message to every user does not equate to an exceptional, personalized user experience. With a DXP, your business can collect customer data, define personas, serve custom content to specific audiences, and connect with other channels such as social media or mobile applications. It integrates with other systems and departments to enable a highly personalized experience for customers.
3 Digital Experience Platform types
A DXP helps you to build a meaningful relationship with all of your customers throughout the customer lifecycle. There are three distinct DXP options on the market today:
1. CMS DXP
Most marketing and advertising agencies that support B2C initiatives cannot accelerate sales because they are limited by their current Content Management Systems (CMS). The CMS DXP offers a wide variety of functions based on several customer-facing experiences to accelerate moving leads down the funnel to support sales.
Features include:
Demand generation

Customer acquisition

Personalized content delivery
2. Portal DXP
Portal DXPs are specifically designed to work with B2B and B2C financial technology and manufacturing-based companies for of customer support initiatives and customer relationship management, focused on activities such as customer renewal, loyalty and/or retention. Portal DXP functionality works seamlessly with corporate intranet portals to engage both partners and suppliers.
Features include:
Workflow automation

CMS

Front-end presentation

Mobile support
3. Commercial DXP
Commercial DXPs are primarily used to push promotional content to company websites.
Features include:
Shopping cart management

Pre-purchasing

Inventory management

returns

Payment management

Fulfillment
CMS and DXP – what is the difference?
Supporting the online presence of your organization through a content management system is really important nowadays. Your company's marketing, data and the entire online identity of your brand – all of that and more - is centered around a content management system. However, there is a difference between a content management system (CMS) and a digital experience platform (DXP).
Let's start from the beginning. CMS is the heart of a company's website and subsequent applications. CMS also has all kinds of tools that a company needs for content delivery purposes, like workflow, administration, security and others.
On the other hand, DXP is a platform capable of providing a plethora of tools and functions to deliver scalable and connectable personalized experience, irrespective of the geographical location and language preferences.
CMS and DXP indeed tend to overlap pretty often. However, it is still quite important for the decision-makers to have at least some degree of understanding when it comes to differences between these two.
CMS as digital heart
As mentioned, the bare minimum of CMS functionality is the ability to power both a website and subsequent applications of an organization. There are also tools for delivering content– workflow, organizing, reporting, etc.
However, it is only the tip of the iceberg, really. Here is the full list of features that CMS is capable of providing:
Omnichannel. Your customer experience shouldn't get worse depending on what your client is using to access your website – shouldn't matter if it is a desktop, tablet, smartphone or anything else.
Content integrations and commerce. Since content and commerce are pretty much inseparable – make sure that your CMS provides a user-friendly interface capable of controlling both of those simultaneously (inventory management, automated actions, testing capabilities, third-party integrations and so on).
Managing a workflow. A workflow needs to adapt to most of the situations your business faces daily – including editing, reporting, promotion, approval, translation and so on.
Publishing. Scheduling capabilities, more elementary editing and displaying features when it comes to data publication.
Performance and flexibility. A modern CMS should be good at handling many different tasks, from the most basic ones (organic growth over time) to something more specific (quick creation of new campaigns and/or websites).
Compliance and protection. It doesn't matter if your main target is user authentication or data safety – you need to have good security, one way or another. There are multiple regulations throughout the world, like GDPR, when it comes to Europe, that have many regulations when for every company operating within that regulation's reach. One of the top requested features nowadays, when it comes to CMS, is strong security, including data encryption capabilities, proficient PII (Personally Identifiable Information) compliance and a good level of integration with third-party security providers.
Multilinguality. More prominent companies with a larger reach often work across different nations – this means multiple sites/language support, translation, proper localization and compliance with local laws and regulations.
Cloud services. Faster website and campaign deployment compared to more traditional methods, automation of the update process, delivery of new features' delivery at an impressive speed, etc.
At first glance, this might seem excessive to ask from a single CMS. At the same time, you cannot survive in that market without striving for the best service. Especially since nowadays the division between marketing and technology becomes more blurred (there is even a term for that now - martech) – sometimes it is not exactly easy to see the distinction between two different tools.
Actually, one of the points we discussed – content integrations and commerce – is something that is somewhat more than a simple CMS now, entering the DXP territory.
CMS architecture
Before moving on towards DXP, we will go through the basic definition of CMS architecture – because this exact architecture determines the extent of your CMS's capabilities.
Usually, there are three common parts of a CMS as a software – a database as a content storage, a UI for web editing purposes and a programmable framework (Java, ASP.NET or similar).
All three of those are hosted either in the cloud or within a web server. There are different application layers in CMS as well – they define how all of the CMS parts are interacting with each other and support the CMS in general.
For example, if you want to get a certain content to your audience, the first ones to start working on are the content layer and delivery layer. The delivery layer requests content from the content layer via a specialized programming interface called API (application programming interface). From the delivery layer, that content moves to the presentation layer (sometimes called the rendering layer), and the presentation layer renders delivered content on a screen.
There are different ways to store content. Without going into too much detail – while the basic approach is to store content as entire pages, there are other ways of storing it using fewerparts of a page called either objects or items.
The difference between those methods of storing data is quite simple. For once, it i s easier to reuse that content across apps and pages if that content is in items or objects. A second reason is that there are no boundaries for it, like no specific page format, etc.
DXP: personalized engagement and its scaling
Our digital era has led to many discoveries and breakthroughs, but working today also means that your audience's expectations are higher than before. To adapt to those expectations many companies are changing on a large scale and within different industries; from healthcare to manufacturing.
The first difference between CMS and DXP is that, while CMS can deliver and support the digital content in required amounts, DXP goes beyond that by providing features like smart delivery across multiple sites, automation, and more. DXP can also provide insight into the audience's reception by collecting and analyzing all of the data related to their interaction with said audience.
One more way to look at it is this – DXP is a toolset that provides personalized digital experience across different channels. A well-suited DXP is capable of further increasing your reach in both technology and marketing departments, including:
Lasting relationships with customers. It is all about conversions – a conversion is not the end but the new beginning. A DXP is capable of in-depth tracking and analyzing engagements on a variety of levels.
Omnichannel. There is an enormous number of IoT devices in the world nowadays, and the voice-enablement is at its peak popularity – that is why you should be able to reach your audience through any means necessary. A DXP can do that, in one way or another.
Successful integrations. Connected data right now is the key to many things and with today's unstable market, you will feel much more comfortable knowing that your future integrations won't become a sudden problem.
Typically, a DXP's core is still a CMS (it is not necessary, CMS can also be a part of a DXP in some other way), but there are a number of features that are typically included:
Cognitive (AI automation, machine learning, predictions based on analytics, etc)
Engagement (marketing automation, mobile apps and so on)
Commerce (billing, payment gateways, shopping, etc)
Data Center (MDM, CRM and so on)
Digital process (Case management, BPM, MRM and similar)
DXP can be either a single-company solution or several solutions combined – it all depends on your specific needs. Since DXP are evolving as fast as the modern world does, it's quite unlikely to find a single solution that suits your needs. Usually, you need several products from one vendor, if not multiple vendors to begin with.
Starting Your Own DXP-Oriented Strategy: Where To Begin?
At this point in your business's digital transformation, you should create your e-commerce website and implement a DXP. The website is the foundation of your future DXP system and one of the most active touchpoints. Next, determine the type of DXP that is right for you—CMS, Portal or Commercial—based on the size and scope of your business and its touchpoints.
Choosing a DXP: Considerations
The critical question to ask yourself when selecting a digital experience platform is: Will the DXP put me on the path to better customer experience? The first consideration you have to make is your enterprise's technology stack or architecture. What technologies are you using to reach your customers? If these questions are not clear to you, it is essential that you create a defined customer journey map. Doing this will help you know how to deliver digital experiences to your customers best.
After deciding on using a DXP, it is important that you measure its integrity. Let's go through the integration standards of a digital experience platform briefly:
Check whether the DXP is rationalized and integrated

Check whether it overlaps another product

Check its analytics and web content management to verify its integration
When choosing a digital experience platform, you should avoid ones that offer monolithic solutions. Make sure that it can be interpolated with any other platforms that come next. It has to be flexible on the edges. The best digital experience platform is open to future changes and can integrate even with other third-party technologies.
Benefits of Digital Experience Platforms to enterprises
As evaluated, digital experience platforms go a step further than content management systems. Well, they do more than just creating an omnichannel customer experience for an enterprise. But how exactly do they help in the growth of enterprises?
Building relationships
The most effective digital experience platforms are engineered with the chief objective of building meaningful relationships with customers in their entire lifecycle.
Organizing omnichannel experiences
Another crucial goal for any digital experience platform is to deliver content to various devices such as mobile phones, IoT devices, desktops, social media platforms, emails, and more.
Enhancing integrations
As mentioned, these platforms must integrate with existing and new systems and data. Through this integration, content can be optimized to suit the specific customer needs.
Multi-touchpoint management
These platforms also enable enterprises to grow by helping them address customer needs at the various points of their ycustomer journey, from awareness to the long-term customer.
A single data centralization point
In addition to delivering various content through specific touchpoints, a Digital Experience Platform creates a singular point of view through the collection, unification and analysis of customer interaction data. Data unification leads to more effective decision-making as single workers or departments can share data. This overcomes the challenges of legacy Content Management Systems that are unable to interact with and transmit data to other siloed systems.
Increasing internal performance
A DXP can also streamline employee performance by allowing everyone access to the required information anytime they need it. This is especially useful for organizations that work with multiple languages or require their own created content translated into multiple languages.
Uptime cost-effectiveness
At first glance, businesses may experience "sticker shock" over DXP's initial price tag; however, the overall technology structure makes it a less expensive solution to maintain over time. The possibility to spread content to almost any IoT device capable of receiving it in combination with a headless CMS or an API-first CMS as a basis for a DXP makes it a lot easier to integrate into existing systems, manage updates or implement future systems.
DXP Trends
Trends indicate that personalized content is not going away. Improvements in Machine Learning and Artificial Intelligence fuel a desire for even more personalized user experiences as businesses broaden their reach in addition to meet ongoing customer demand.
1. Digital integration is good for business
A modular approach with multiple connections among your workflow is not only easier to manage but also more flexible and adaptable to change. Shifting to a digital approach allows businesses to see how departments interact with one another and impact the overall customer experience. Marketing automation also optimizes the marketing process and eliminates the need for a person to constantly monitor and analyze the customer journey's data.
2. We should trust AI more
Today, AI offers useful insights and predictions based on the analysis of data, but it can do so much more. From assisting with general processes of identifying the most logical action based on the current data and circumstances to generating precise individual insights, as is seen in Search Engine Optimization (SEO), AI can be useful in many situations. Investing in AI isn't cheap, but brands can reap benefits in predictions that indicate the precise moment a customer is ready to buy or how to meet a customer need immediately.
3. Flexibility is the key to the future
The faster businesses can adapt to changes in the market, the better off they are. Recent examples in market dynamics changes include microservices adoption and the shift to move (almost) everything to the cloud. Both of those market shifts offer much greater agility and scalability for individual processes and systems in general. These advances enableimproved integration with AI, voice and data analytics as well.
4. The evolution of voice interaction is not yet over
The market of "smart speakers" is quite far from reaching its peak. The first business to master voice recognition would receive a major advantage over others. Developers are constantly working to create content that would recognize human speech patterns, which would bring voice assistance to a whole new level (especially if integrated into mobile apps), and move beyond simple voice commands for search.
5. Maintaining customer privacy is an enormous competitive advantage
Customers trust brands to both protect and respect their privacy. The GDPR (General Data Protection Regulation) changed the way companies interact with customer-related information and impacted data privacy. Departments beyond marketing are affected by these data safety protocols. Maintaining a high level of privacy protection of customer data is key to future success.
Conclusion
Digital innovations connect brands with consumers better than ever before. Businesses gain access to customer information about trends, wants and needs, in turn, customers make faster, more informed buying decisions with optimal customer experiences. For enterprises that are seeking to meet the ever-changing customer needs, digital experience platforms will soon be necessities. The bright part is that a digital experience will create a united customer experience across various devices and platforms. What is more, all this will be achieved without the confusion of a complex management process.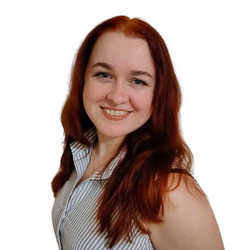 Elena Bekker
Elena is a deeply committed eCommerce Evangelist, bringing over three years of practical expertise in cutting-edge IT software and digital commerce marketing.
You might also like...
B2B eCommerce Explained: A Comprehensive Guide with Real-World Examples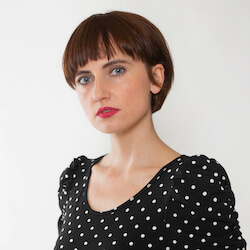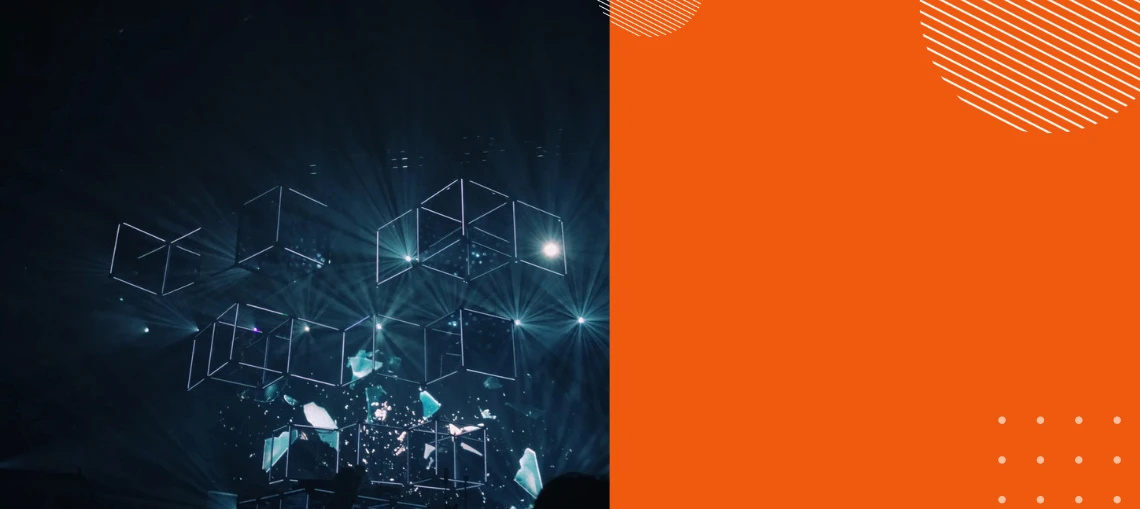 Top eCommerce Capabilities for Building Successful B2B Businesses