eCommerce History — How did it all begin? | Virto Commerce
Today, we live in a world of instant shopping accessibility powered by eCommerce. It's impossible to imagine a life without online shopping in the age of Amazon, Shopify, and Alibaba. eCommerce is digital shopping powered by the internet, and it is projected to make up 26% of all total retail transactions by 2026, according to Statista. But while it is now a deeply entrenched part of how today's consumers shop, this wasn't always the case, and eCommerce history keeps many interesting things. The evolution of eCommerce has been a gradual process, filled with stops and starts, and the history of this crucial innovation is worth learning about. In this guide to eCommerce and its past, we will trace back the historical development of eCommerce, looking at the major changes and trends that have shaped this industry into the multi-trillion-dollar titan that we now see today.
When Did eCommerce Begin?
While today, we are focused on eCommerce topics like B2B eCommerce trends and the rise of different industry players, eCommerce's past is just as interesting to focus on. The history of eCommerce dates back decades, with many believing the industry was birthed in 1979 and has included stratospheric growth in several different eras. To fully understand the history of eCommerce, we need to look back to the first days of the industry. Many will have questions about the eCommerce industry: when did eCommerce begin, and who pioneered online shopping? Before eCommerce started, shopping was done in-store, although people would order products through their phones, the mail, or magazines. But shopping was mostly confined to brick-and-mortar stores.
Then, eCommerce came along and changed everything. Now, many of the big-box brick-and-mortar stores that dominated the market are either out of business or have invested in the eCommerce industry. Below, we'll trace back the history of online shopping by looking at when it first began, in 1979. We'll uncover the first online stores and transactions to see how this industry went from science fiction to an embedded reality.

When was online shopping invented?
To answer the question of who invented online shopping and when it was created, let's go back to 1979. This is when Michael Aldrich, a British engineer, and inventor, first created what is now credited as the first online shopping system. Aldrich connected a modified domestic television with a real-time transaction processing computer through a domestic telephone line. Aldrich used this as a B2B information system, creating what many believe to be the first closed corporate information system.
Michael Aldrich, the father of eCommerce history
This system was launched in the 1980s and experienced significant growth across the United Kingdom and other areas of Europe. While it is widely considered the forbearing technology that paved the way for eCommerce and online shopping, Aldrich's invention was only one piece of a large puzzle that would take many years to take shape. Still, the most common answer to who started e commerce is typically Michael Aldrich.
First online stores and online transactions
There is debate over who the first online retailer was and what the first ecommerce transactions were. The internet didn't become widespread until the 1990s, but experts believe that the first eCommerce company was launched before then. What is widely credited as the company that first launched an eCommerce store is Boston Computer Exchange. Boston Computer Exchange was established in 1982 as a market for selling computers, typically used ones. It was launched by Alexander Randall and Cameron Hall. They used an online bullet board system to post transactions for around a decade before closing in the 90s. The founders are considered leaders who pioneered online shopping.
When eCommerce began to take shape in the way that we typically envision it, is the 1990s. This was when Book Stacks Unlimited was launched in 1992. Book Stacks Unlimited was the internet's first online bookstore and migrated from a dial-up bulletin service like predecessors to an online marketplace in 1994 when it turned into books.com. This business was created by Charles Stacks and is now owned by the massive book retailer Barnes & Noble. Stacks was one of the first eCommerce early adopters.
Charles Stacks, the founder of Book Stacks Unlimited
As for the first online transaction, it depends on how you define this. There have been several iterations of the internet and online shopping before reaching what we now define as eCommerce. According to the Smithsonian, the first ever online transaction through the modern internet was in 1994. This was when Dan Kohn, using a website he'd created called NetMarket, sold a CD of Sting's "Ten Summoners Tale's" to a friend. However, there are other individuals and websites that claim to have hosted the first eCommerce sale.
The History of eCommerce
The history of eCommerce is much more than just the first items sold or the first companies launched. It is a wide-ranging history that spans decades and tells the stories of the technologies that have come to define us. It also is about the rise of some of the world's most powerful enterprises and riches individuals. Below, we are going to look at this wide-ranging history of eCommerce.
Timeline of ecommerce evolution
To understand the historical development of eCommerce, there's no better way than to trace the history of the industry back from its very beginning to the modern day. Below, we have created a timeline of online shopping history, starting from the first eCommerce website and finally arriving today.
1979- First Online Store 
As we mentioned previously, 1979 was a pivotal time in the history of eCommerce. This is when what is widely credited as the first eCommerce enterprise was created by Michael Aldrich. Aldrich created a B2B system with a menu-driven human-computer interface that was interactive and responded to different user actions. The system could be used for transaction processing, as well as information retrieval and dissemination. This was one of the breakthroughs that led to the modern internet.
Early 80s
Aldrich installed many of his computer systems across large corporations in the United Kingdom, spreading the popularity and usage of this technology. Around this same time, Boston Computer Exchange was launched in 1982. It dominated the United States' used computer trading market. It has been widely considered the first fully-functioning eCommerce company. Boston Computer Exchange used a computerized database that existed before the world wide web but was accessible to users. With a Bulletin Board System, customers could place bids and communicate. This breakthrough would spell a pivotal step for the industry.
Late 80s 
The biggest event of the late 1980s wasn't a company launch but a technological breakthrough that paved the way for the eCommerce evolution. That is because in 1989, Tim Berners-Lee, an English computer scientist, created the proposal that would become the World Wide Web. Berners-Lee came up with the idea while working at CERN as a way to share information across systems. He worked on and developed this innovation in the early 90s, but in 1989 was when it all began.
Beginning of the 90s 
In the early 90s, Berners-Lee created the first web server and web browser. He also developed URL, HTML, and HTTP, which all influenced the future of the internet. In 1991, the work that Beners-Lee had done debuted on the internet. That same year, the National Science Foundation lifted commercial restrictions on internet usage, setting the stage for the birth and growth of e-commerce as a mass industry.
Around this time, Book Stacks Unlimited, a virtual marketplace for buying and selling books online, was created. Book Stacks Unlimited initially used a dial-up bulletin system, but once the internet had become popular, they moved to an online domain.
Mid-90s
By the time we reached the mid-90s, the internet was beginning to explode in popularity. This is a key time in online shopping history. By the mid-90s, millions of domain names were in use across the internet, and the National Science Foundation was charging users to purchase these user names. Secure Socket Layer encryption was created by Netscape in 1994. This was launched to protect payment information in transmission, making virtual payments safe and secure.
This time also spelled the birth of Amazon. What is now the world's biggest eCommerce company was then a digital marketplace created for buying and selling books online. Amazon was launched in 1995. In the same year, eBay was created. eBay was launched as a virtual auction website. These two major platforms have been crucial players in the eCommerce market ever since.
Late 90s
The late 1990s was a time of growth for eCommerce businesses and other internet-driven companies. Several major enterprises launch around this time. First, PayPal was created in 1998. This virtual payment system helps simplify and expand virtual payment processing, making it easier than ever to make eCommerce payments. Within years, they are handling billions of dollars worth of transactions, and their founder list is a who's-who of Silicon Valley leaders, from Peter Thiel and Elon Musk to Reid Hoffman.
The other major enterprise that emerged at this time was Alibaba in 1999. Led by Jack Ma, Alibaba was created in Hangzhou, China, and showcased the international emergence of eCommerce. Today, Alibaba is worth more than $304 billion.
2000s 
The 2000s is a time when virtual retail is becoming ever-more popular. There are numerous companies rising, increased sales volume and increased cultural awareness. From the 1990s to the 2000s, the eCommerce timeline starts moving forward rapidly. There are several core developments at this time.
First, Shopify was launched in 2006. Shopify offers businesses an e-commerce platform that they can sell products through. It is a point-of-sales system that allows companies to distribute their offerings to consumers with an attractive interface without coding or any particular tech-savvy.
In 2005, Amazon launched Amazon Prime. This subscription service offers subscribers free shipping, faster shipping, and special deals. This is a crucial step forward for their model. Also in 2005, the National Retail Federation created the term "Cyber Monday," a day dedicated to online shopping following US Thanksgiving. By 2010, this day sees more than $1 billion worth of eCommerce sales in the US alone.
2010s
Many eCommerce businesses have grown rapidly through the 2010s as it continues to become extremely popular. In Q4 of 2010, Amazon saw $12.95 billion in net sales. By Q4 of 2019, they are making $87.44 billion in net sales. It is a time of exponential growth, where Amazon reached a $1 trillion valuation in 2018.
The biggest change to arrive in the 2010s is the rise of social commerce. Social commerce is eCommerce that is done through social media. This is a big part of the online shopping history book. Facebook launched Facebook Marketplace, which enables transactions through Facebook, and Instagram launched a similar feature. Every social media website has advertising that links to eCommerce websites, and new social platforms like TikTok have begun to emerge and carve out a role in the market. Social media influencers become a viable form of generating eCommerce sales and become ambassadors for brands.

Our times
The biggest change that the past several years have brought was the pandemic. While eCommerce was already skyrocketing in popularity before the pandemic began, the pandemic was a huge catalyst for growth. As stores worldwide were shuttered due to lockdowns and consumers were apprehensive about leaving their houses, eCommerce's popularity surged.
According to data from the US Census, eCommerce sales grew by 43% in 2020, the year when the pandemic most broadly impacted the nation. Now, it is a vital part of the consumer economy and everyday life. Millions of individuals and businesses spanning the globe rely on eCommerce for their shopping and distribution, which will not change any time soon. eCommerce's growth continues every year and is a truly global phenomenon.

History of eCommerce - timeline
How Has eCommerce Grown Over the Years?
The sheer global growth of eCommerce in a relatively short period is impressive. It has gone from a non-existent technology to a relatively niche way of purchasing specialty products like books to a significant part of the global economy. According to the Federal Reserve of Economic Data, in Q4 of 1999, eCommerce retail sales accounted for 0.6% of US sales. By Q3 of 2022, that number had reached 14.8% and peaked at 16.4% during the pandemic.
While the United States is a massive market, the performance of eCommerce in China, the world's most populated country, might be even more impressive. China is the country that spends the most on eCommerce. According to GlobalData, the Chinese eCommerce market will account for a whopping $2.5 trillion in 2022, a 10% growth from the previous year. In China, eCommerce accounts for more than 30% of retail sales, which is more than double the market penetration of American eCommerce, according to Schroders.
Another major market that has had, and is projected to have, substantial eCommerce growth is India. India is the world's second most populated country, and while it isn't as developed as China, there is room for significant growth in its eCommerce industry. Data from Statista shows that the eCommerce industry in India grew from $14 billion to $21.9 billion from 2014-18 and is projected to grow exponentially, reaching $350 billion by 2030. The Indian market has significant room for development and presents unique opportunities.
eCommerce Statistics in India
While the North American and Asian markets dwarf the European eCommerce market, it is yet another region where eCommerce has grown drastically. According to Statista, the eCommerce market in Europe is expected to have an annual growth rate of 10.6% from 2023-27, resulting in a $1.3 trillion market size by 2027.
eCommerce Statistics in Europe
Why Did eCommerce Become Popular Worldwide?
If you are wondering why did eCommerce take off? What is the reason for this industry's stratospheric ascension? The answers are not surprising. Commerce in history shows us that consumers will do what is best for them. Convenience and affordability are two defining factors in purchasing decisions, and eCommerce has quickly become both affordable and incredibly convenient for consumers.
When eCommerce first launched, it couldn't match brick-and-mortar retailers' convenience and affordability. The first eCommerce website would not have been intuitive, it would've been an ordeal to receive a purchase, and the payment systems weren't secure. But over the past several years, eCommerce has become very easy for consumers to benefit from. It now costs a very similar amount as brick-and-mortar shopping, products can arrive the same day they are purchased online, payments are incredibly secure, and consumers don't have to get off their couches.
Below are the main benefits of the eCommerce shopping experience for customers:
Ease of Access

Simplified Browsing

Easy Price Comparisons

View Product Reviews

More Informed Purchasing Decisions

Multiple-Channel Shopping Experiences
With all these advantages for consumers, it is no wonder eCommerce has become a key component of the modern enterprise. We don't know for certain what the future of eCommerce holds, but experts project continued growth. Businesses and consumers are only becoming more reliant on eCommerce.
While we may see new B2B eCommerce trends and other shifts in the industry in the years ahead, there can be no doubt that sustained growth appears likely. With many advantages and a history defined by a stratospheric rise, eCommerce is here to stay.


Mary Gabrielyan
Mary is an B2B marketer and ecommerce enthusiast with more than a decade of experience in media and marketing. She loves covering B2B marketing, user journey , and B2B customer experience related topics.
You might also like...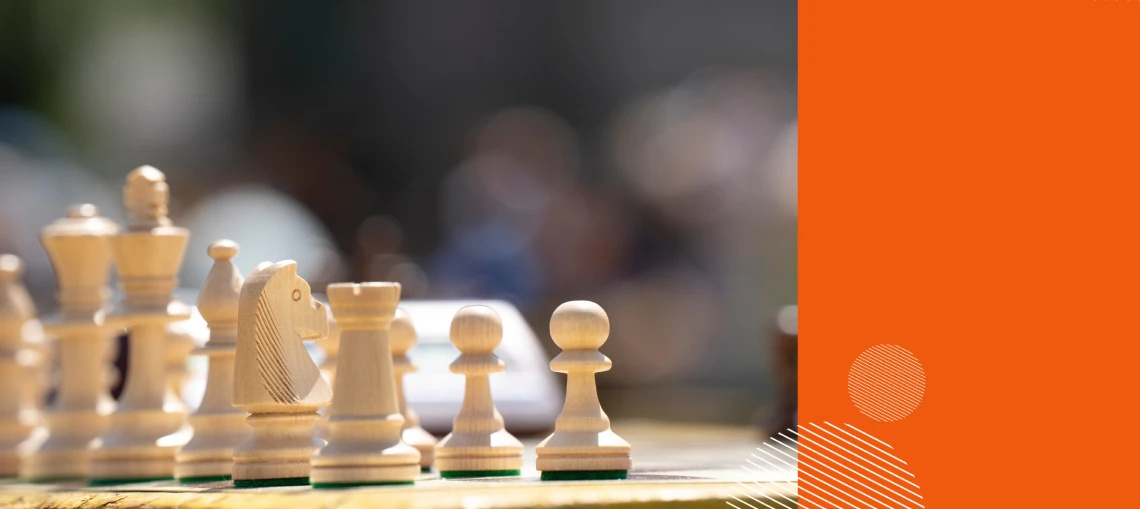 Best 14 B2B Ecommerce Platforms in 2023: The Expert Overview
Discover the best B2B Ecommerce solutions for 2023. Experts' overview of top 14 platforms to elevate your b2b business. Unlock growth potential now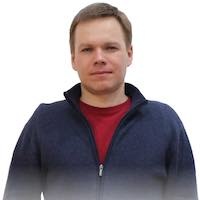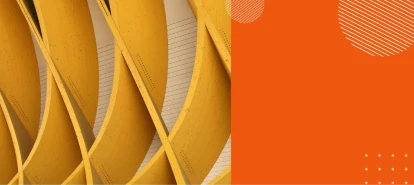 Microservices eCommerce Architecture: How It Is Different from Modular and Atomic