Home
Virto Commerce blog
Learn How Lavazza by Bluespresso Responded to both B2B and B2C Customers' Needs for a Better Online Shopping Experience
Learn How Lavazza by Bluespresso Responded to both B2B and B2C Customers' Needs for a Better Online Shopping Experience
Coffee distributor Lavazza by Bluespresso needed to respond to both B2B and B2C customers' needs for a better online shopping experience, personalized transactions, up-to-date customer insights, and product information.
The coffee brand sought help from rb2, an experienced e-commerce partner, for the selection and implementation of a new commerce platform that would accommodate the customer requirements and improve user experience – and provide significantly more scalability and flexibility than the current solution.
Implementation would be technically complex because other systems needed to link to and integrate seamlessly across the ecosystem of Lavazza by Bluespresso. Furthermore, the B2B and B2C activities had to be unified to streamline workflow and avoid managing multiple catalogs and duplicate work on the backend.
Lavazza by Bluespresso, searched for a robust and flexible e-commerce platform that could handle this data integration, be deployed in multiple countries and was both flexible and scalable. It should take them into the future and accommodate their plans for online strategic growth.
Lars Koerts, Online Marketeer at Lavazza by Bluespresso said: "We chose Virto Commerce for Lavazza by Bluespresso because it is the only e-commerce platform that has the functionality, flexibility, and scalability we need – today and in the long term. With Virto Commerce, the product options are customizable for both B2B and B2C activities – and that improved customer ordering experiences and streamlined our processes."
The new platform is fully configurable for both B2B and B2C processes. It has the possibility for the end customers of Lavazza by Bluespresso to place orders, view their order history, manage order lists, and view invoices from one interface.
Richard Birksteiner, Chief Technology Officer at rb2 said: This new platform offers Lavazza by Bluespresso also many other benefits. For example, customer trends and data analysis are now easily accessible, and the Lavazza by Bluespresso account managers can respond strategically, quickly, and accurately to customer behavior. They can serve customers better than ever before.
Read the full story to learn from the experiences of Lavazza by Bluespresso and why they selected Virto Commerce as their B2B and B2C e-commerce platform to take them into the future and accommodate their plans for online strategic growth.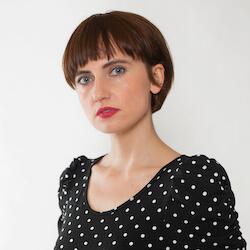 Marina Conquest
Marina Vorontsova has been working in IT since 2007, for the past three years as a writer. She covers all-things technology and contributes to business coverage.
You might also like...
eCommerce Shopping Cart: Guide & Software Comparison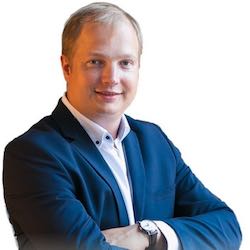 Make Your Move and Start Dropshipping in Saudi Arabia - Here's How!