Home
Virto Commerce blog
Virto Commerce Achieves SOC2 Type II Certification, Ensuring Unparalleled Enterprise-Grade Security for Its Clients
Virto Commerce Achieves SOC2 Type II Certification, Enterprise-Grade Security for Its Clients
Los Angeles, Jun 1, 2023 - Virto Commerce, a leading provider of enterprise B2B eCommerce solutions, is thrilled to announce its successful completion of SOC2 Type II certification. This certification further solidifies Virto Commerce's commitment to delivering the highest security standards accepted in Europe and the USA, guaranteeing clients an exceptional level of safety and peace of mind.
The SOC2 Type II certification serves as official validation of Virto Commerce's dedication to maintaining stringent security measures. Alexander Siniouguine, the Founder and CEO of Virto Commerce, expressed his satisfaction, stating, "We are proud to receive official recognition for our continuous efforts. Our aim has always been to provide our clients with the best ecommerce platform, enabling them to safely manage their businesses and unlock secure and efficient growth."
On May 9, 2023, Virto Commerce received certification from the respected American Institute of Certified Public Accountants (AICPA). Throughout the certification process, the esteemed firm Strike Graph led Virto Commerce, ensuring compliance with all certification criteria and meticulously documenting every customer-centric process. The independent group of experts thoroughly investigated the provided data and unanimously approved Virto Commerce's complete adherence to SOC2 Type II requirements.
Dmitry Kargapolov, Head of IT at Virto Commerce, highlighted the significance of the SOC2 Type II certification, stating, "The attainment of SOC2 certification underscores our unwavering commitment to security and data protection. As guardians of our clients' safety, this achievement represents our top priority."
For Virto Commerce clients, the SOC2 certification represents a comprehensive commitment to their needs and unparalleled enterprise-level safety across all levels. The endorsement by an independent commission affirms that all solutions provided by Virto Commerce adhere to enterprise-level security standards. This certification offers clients an additional guarantee of the highest level of security, quality, and support when selecting Virto Commerce as their ecommerce solution provider.
With SOC2 certification, Virto Commerce stands as a trusted partner for businesses seeking robust security measures and innovative ecommerce solutions. As they continue to prioritize their clients' safety, Virto Commerce remains dedicated to delivering cutting-edge products that drive secure and efficient business growth.
About Virto Commerce 
Virto Commerce is an enterprise-grade B2B-first eCommerce solution provider that enables business innovations, true extensibility, and digital revenue growth. Virto's .NET headless, modular, API-first architecture offers powerful technology that solves digital challenges of any complexity, and fits complex business scenarios and different business models like B2X, B2B2X, DTC, Marketplace, etc. Virto's fully composable and adaptable platform-as-a-service has got all your digital ambitions covered.
Virto empowers hundreds of businesses throughout the world with top-notch technology and is trusted by companies like The HEINEKEN Group, Hyundai, Lavazza, Bosch, De Havilland, and more.
Virto Commerce is a part of Virto Commerce Group headquartered in Los Angeles, CA, USA.
Discover more at https://virtocommerce.com.
For media inquiries, please contact:
Mary Gabrielyan
CMO of Virto Commerce
[email protected]

Mary Gabrielyan
Mary is an B2B marketer and ecommerce enthusiast with more than a decade of experience in media and marketing. She loves covering B2B marketing, user journey , and B2B customer experience related topics.
You might also like...
Virto Commerce Earns Recognition in McFadyen's Marketplace Suite Spot Report 2022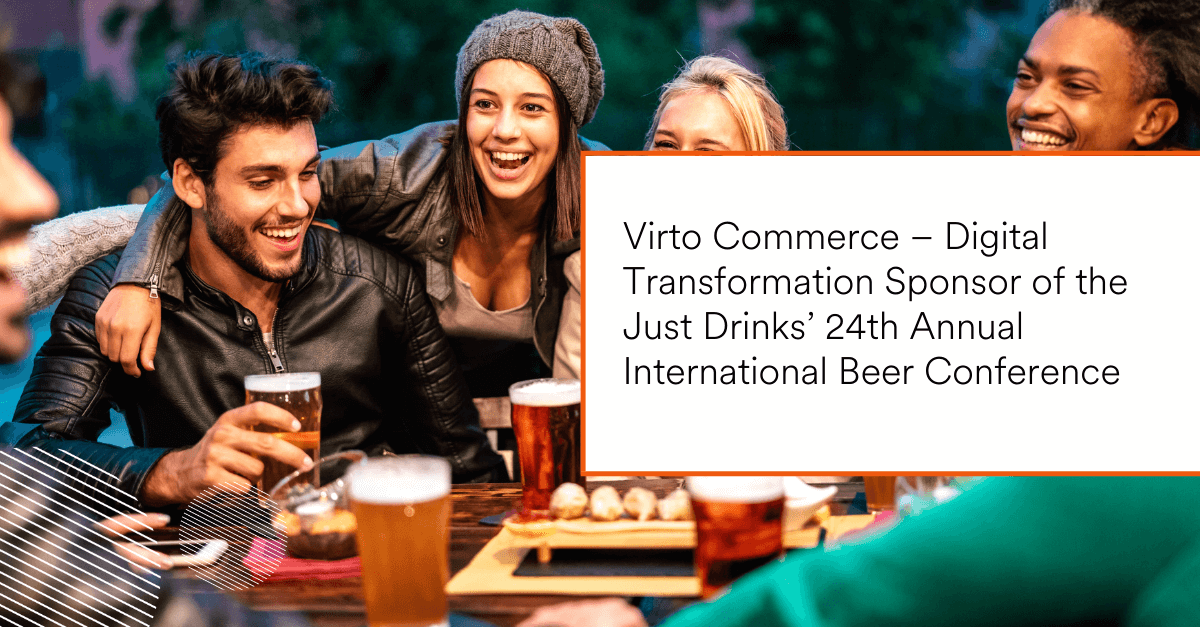 Virto Commerce Becomes the Digital Transformation Sponsor of Just Drinks 2022