Virto Commerce Earns Recognition in McFadyen's Marketplace Suite Spot Report 2022
Los Angeles, CA, Nov. 21, 2022 - Virto Commerce, a B2B ecommerce solution provider, has earned recognition as one of the top technologies for businesses looking to launch and scale a multi-vendor ecommerce ecosystem in McFadyen's Marketplace Suite Spot Report 2022. This report is composed of eight different solutions evaluated according to their ability to provide a breadth of marketplace solutions that will help businesses grow and develop their ecommerce capabilities.
McFadyen Digital is the company that produces this annual report, and they are a global agency specializing in ecommerce marketplace strategy. Their annual research is intended to provide businesses with an objective resource that helps them understand the constantly-developing industry of marketplaces and ecommerce and serves as a guide to help enterprises navigate a rapidly expanding industry.
The McFadyen report dives deep into Virto Commerce's solution, exploring everything from its flagship clients, like Heineken and Caplugs, to the strength and pricing of the platform. The McFadyen report emphasizes the flexibility and customizability of Virto Commerce, noting that it differentiates itself by offering Platform as a Service rather than Software as a Service. The report also notes the substantial value provided to businesses for the price and its uniqueness in the marketplace.
The McFadyen report is designed to help businesses find the right marketplace solutions. Virto Commerce's CEO Alexander Siniouguine explained who the ideal customer for Virto Commerce is in conversations with McFadyen.
Strongest market is companies with revenue above 30M that have complicated business models, especially in B2B. Traditionally Virto Marketplace works for FMCG and digital products and fits perfectly for services.
Virto Commerce's inclusion in the McFadyen Marketplace Suite Report 2022 is a testament to the substantial role that Virto Commerce now plays in the B2B ecommerce industry. Seven other solutions were included on this list, representing the premier ecommerce marketplace solutions. Achieving recognition as one of the top options for businesses seeking to expand and scale their ecommerce capabilities showcases the broad impact Virto Commerce's solutions are having.
About Virto Commerce
Virto Commerce is a B2B ecommerce solution provider designed for enterprises. It is a flexible platform used by clients like Bosch, Heineken, and Volvo and stands out for its unmatched customer experience and .NET, modular, API-first architecture. Virto can be used to accommodate a range of business models, from B2B2X to Marketplace.
The platform is designed to provide enterprises with a flexible and scalable platform that builds highly functional revenue sources. With online stores, B2B portals, and other customer-facing features, it is a valuable tool for driving digital revenue growth.
With an experienced leadership group and a hands-on customer support team, Virto Commerce is dedicated to maximizing customers' ROI and ensuring a seamless, friction-free experience. Virto Commerce is trusted by a range of business customers spanning the globe and is a trusted option in the ever-growing marketplace of digital commerce solutions.


Mary Gabrielyan
Mary is an B2B marketer and ecommerce enthusiast with more than a decade of experience in media and marketing. She loves covering B2B marketing, user journey , and B2B customer experience related topics.
You might also like...
Virto Commerce Achieves SOC2 Type II Certification, Ensuring Unparalleled Enterprise-Grade Security for Its Clients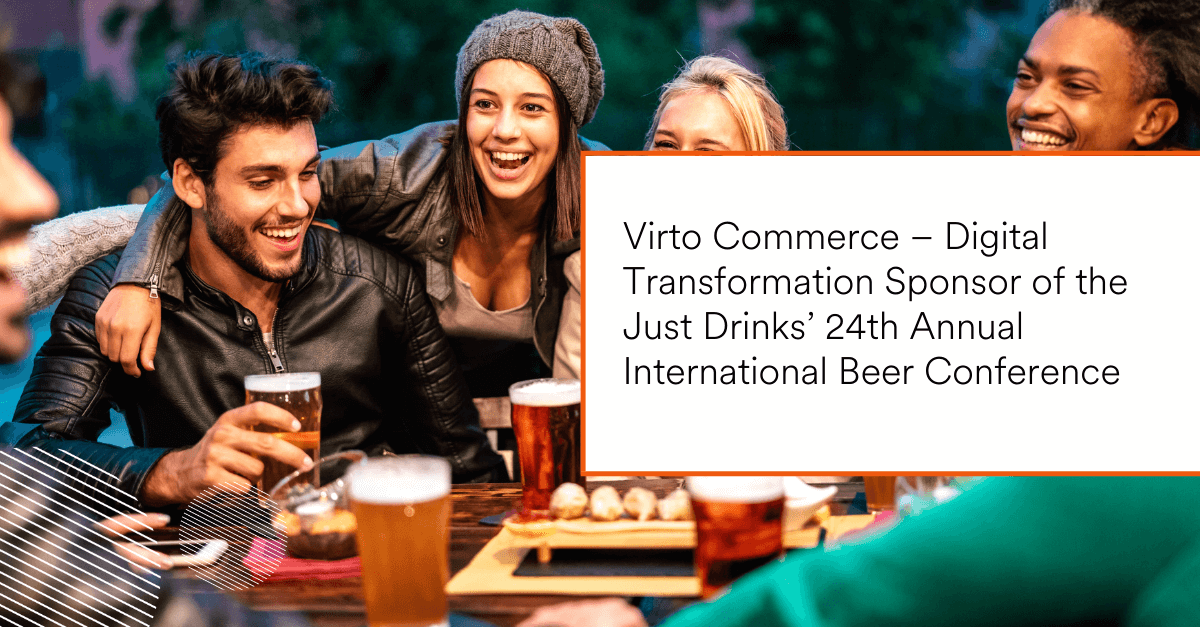 Virto Commerce Becomes the Digital Transformation Sponsor of Just Drinks 2022