New Feature: Add YouTube Video to Your Product Pages
On October 19, 2021,Virto Commerce announced a new feature – adding YouTube videos to product pages in online stores built on Virto's B2B ecommerce platform.
Why Video Is So Useful on Product Pages
The new video upload feature gives sellers a creative way to showcase their products and is the best way to demonstrate their products in action. For the B2B segment, this feature is especially important, because in addition to marketing videos that stimulate sales, you can post video instructions for the assembly and maintenance of production equipment, motors and pumps, various machines, and mechanisms.
Numerous analytical studies and the experience of many online stores confirm the effectiveness of having videos on the product page. Let's take a look at the top three benefits of a video highlighting a product and how it works.
Product videos increase conversion rates
Videos have proven to be great tools that outperform text and illustrations to convert visitors into buyers. Embedding videos can increase conversion rates by 80%, according to Forbes.
Product page video improves SEO
Buyers in both B2C and B2B sectors expect to see YouTube thumbnails among the top 10 search results. Many buyers prefer to watch a video about a product rather than read its description by scrolling down the page. This all happened thanks to an update to Google's algorithm called Panda nearly 10 years ago. Now promoting search through video has become a very effective practice for stores. Why not take advantage of the new VC video add feature and promote yourself?
Sharing videos to social networks
Since the video on the product page is embedded from YouTube, it's easy to share on social media. This works especially well in the B2C segment, expanding the product's reach to a wider audience.
How to Add YouTube Video(s) to Product Pages
Below is a short manual on how to add a YouTube video to a product page.
Install Catalog module version 3.71.0 or higher. Platform version should be 3.84.0 or higher.

Set the Google API Key in the platform configuration file. See https://developers.google.com/youtube/v3/getting-started for API overview.

Open the Catalog module, select one, and find the needed product. Open Product details blade, find Videos widget, and open it.

In the Videos blade, all product videos are displayed in the list. You can Search, Remove, or Add a new one. Click the Add button, fill in the Content URL, then click the Create icon.

In new blade, "YouTube video," fill in Upload date field (it is the date the video was first published). Then fill in the Duration field (the duration of the video in ISO 8601 format).

Check Video name, Description, Language, Content URL, Embedded URL, Video Preview, Thumbnail URL, and Thumbnail Preview fields and make corrections if needed.

Click Save. Your product video is now live!
Summary
A well designed video about a product interests viewers, tells them about the product and its areas of use, and turns them into buyers. Videos demonstrate how easy and convenient it is to use a product or service. They also leverage ongoing branding efforts and create personality for any online store, regardless of size, as they give shoppers a unique pre-purchase experience with a product.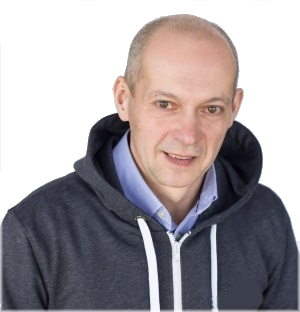 Sergey Berezin
Sergey Berezin has been working in IT for decades, as a programmer at IBM-360/370 and PDP-11 machines in the 1980s. In the late 1990s, he worked as a localizer for Microsoft Ireland at Windows 98 project. Since the 2000s, Sergey works as a marketing writer covering technology and contributes to business coverage.
You might also like...
Virto Commerce Achieves SOC2 Type II Certification, Ensuring Unparalleled Enterprise-Grade Security for Its Clients

eCommerce Replatforming and Migration Explained. How to Migrate Your Online Project in 2023