B2B eCommerce Market Size Global Tendencies | Virto Commerce
The business-to-business ecommerce market has a value of about USD 7.35 trillion as of 2020, and it is set to reach a revenue close to USD 18.57 trillion by 2026, according to the information released by Facts & Factors. It is expected to bring about a CAGR of close to 18.70 percent between 2021 and 2026.
Business-to-business involves two different companies carrying out online transactions. This simply means one company offering sales of its products and services to a different company that acts as its customer. B2B, just like all other businesses, has various levels of complexities, forms, and shapes. Different companies and industries are involved in this business.
Overview of Global B2B eCommerce Market
B2B, which makes use of an electronic commerce system that oversees the exchange of information, product, and services between different businesses instead of between businesses and their consumers (B2C). When there's an exchange of products, services, and information between two businesses like an online retailer and wholesalers, then a business-to-business transaction occurs. Most organizations derive their benefits in the same way, using B2B business models. They usually have leverage for negotiation, which must be agreed upon before any transaction. There are various shapes that B2B businesses can take. Here are multiple examples of common business-to-business ecommerce models.
Business-to-business-to-consumer (B2B2C) gets rid of all middlemen that exist between the B2B and B2C and instead enables the business the opportunity to communicate directly. A proper study of the Interaction between manufacturers or wholesalers and the B2B and B2C will give you the proper idea of what the B2B2C looks like. It mostly involves the wholesaler or manufacturer sending out goods business-to-business and dealing with the good's sales to the consumers. The wholesaler in the B2B2C market contacts their final consumers via two means, either by forming a partnership with business-to-business or making sales to their customers directly.
B2B2C market sales is largely conducted on websites, virtual shops, or some apps for these transactions. The customer is most times aware of the fact that the company that delivered the ordered products is not the same one that they purchased them from. Most times, a consumer may order the goods or product from an affiliate website or blog, and the product is actually delivered by its main manufacturer.
Segmentation of B2B eCommerce Market
The deployment type and application process is the method most business-to-business markets use for their segmentation. These segmentations include:
Via deployment, it includes the buyer-oriented, supplier-oriented, intermediary-oriented, and application which covers the home and kitchen, industrial and science, clothing, sports, and other things.
eCommerce & Global Wholesale
Business-to-business sales platforms are on the rise in North America, which is closely followed by the Asia Pacific through the influence of major organizations such as eBay Inc. and Amazon.com.Inc.
The pandemic has also caused some major countries to be heavily involved in the online business strategy generating a larger interest for it. This causes a larger profit margin for business-to-business vendors due to a higher engagement in shopping. To further improve their customers' experience and provide new business opportunities, the business-to-business vendors often make use of cloud technology advancements and AI.
Industry Major Market Players
Amazon.com Inc, eBay Inc, Flipkart.com, IndiaMARTInterMESH Ltd., DIYTrade.com., ChinaAseanTrade.com., eworldtrade.com, Flexfire LEDs, KellySearch.com, and COMPASS.and among others hold the important market players and operatives in the business-to-business ecommerce markets.
A serious competition exists between major companies in the business-to-business markets. The companies focus on mergers and acquisitions that promote their growth to keep the positive competition going in the ecommerce markets. They also try to make significant changes to their online business methods to give their customers an easier and better experience.
Growth Factors of eCommerce Market Size
The global B2B ecommerce market size has been majorly affected by an increase in the world population. The rising internet and the use of recent mobile gadgets is also a major factor in the rise in the development of the market. Online store. gives most businesses a chance to run their enterprise efficiently without the hurdles of having to appear physically or the need for a physical space leading to a reduced cost in general business maintenance.
An increased level of Interest in shopping online is another factor fuelling the rise of business-to-business markets. The markets provide consumers with the opportunity to enjoy a hitch-free shopping experience while exposing them to a wide range of new products at affordable price ranges. According to a business-to-business ecommerce market report, the arrival of private labels and the direct-to-consumers business model has also given the ecommerce market an opportunity to grow. It provides the business with a chance to document their customers' products and experiences.
Brands' major focus should mainly be on optimizing internal procedures and increasing most consumers' comfort and eCommerce market experience. The growing technology benefits lead to a faster rate of business-to-business transactions as well by its faster and higher complications.
One of the major roles of this platforms is to give businesses an opportunity to utilize online space for the sales of their services and products and a larger audience exposure for their services, but they can also provide additional benefits like creating avenues to check out completely new ecommerce markets thereby leading to an increased level of productivity and efficiency in the employees and increased customers participation in sales.
Business-to-business, in combination with selling online, brings about more added advantages; it helps to boost manufacturers' output by leading to a higher level of demand in the customers and helps to keep healthy competition in place between various companies. Companies, retailers, or even merchants make use of business-to-business ecommerce for a number of complex processes like keeping customers' documents updated, confirming agreements, and checking through methods for each customer. This helps to eradicate every possible error that human documentation could bring about.
Growth Potential
A major reason why there's a high rate of growth in this market, especially In the US B2B ecommerce market size, is based on the spontaneity of their customers' (business-to-business buyers) interests and the ability of their interests to change on short notice. Most of those who use business-to-business are free of all limits and tend to avoid most typical old buying and selling methods and instead are mostly focused on the new online purchase trend. In addition to this, the use of online sales provides a higher level of customer satisfaction and an increased level of profits.
The United States estimates that a high level of revenue will be gotten from third-party eCommerce solutions and online marketplaces. Amazon is a popular example of such a highly rated business-to-business platform which is involved in the purchasing and research of different goods. In order for most business-to-business professionals to remain relevant and generate higher revenues, they make investments in launching and optimizing channels.
What is something that reduces the rate of the future growth of business-to-business ecommerce? One of the major problems this market faces is the weak supply chain. Over half of the manufacturers involved in these ecommerce markets have issues with handling their order-to-cash processes efficiently. A better and proper inventory system with efficient delivery and storage schedules need to be put in place to enjoy a hitch-free experience.
Conclusion
The level of growth in this sector is shockingly progressive relative to most industries all over the world. To go about expanding the ecommerce business without hiccups, consider verifying all data involved thoroughly. The major determining factors for growing the ecommerce business are infrastructure, ease of carrying out business, and growth of ecommerce market opportunities.

Mary Gabrielyan
Mary is an B2B marketer and ecommerce enthusiast with more than a decade of experience in media and marketing. She loves covering B2B marketing, user journey , and B2B customer experience related topics.
You might also like...
B2B eCommerce Explained: A Comprehensive Guide with Real-World Examples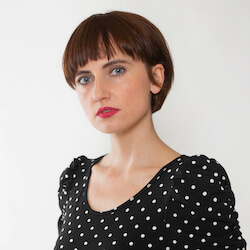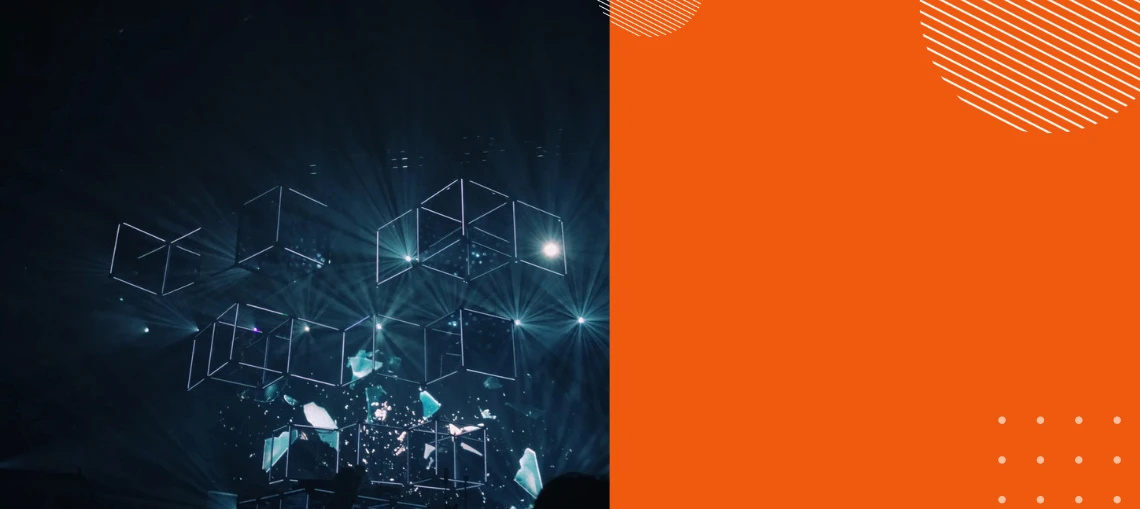 Top eCommerce Capabilities for Building Successful B2B Businesses