B2B eCommerce Web Development: Guide & Examples | Virto Commerce
The development of digital ecommerce marketing is one of the major factors that make many potential business organizations go after B2B ecommerce. The major advantage of a B2B ecommerce site is that it provides clarity in business transactions and partnership development.
The Basics of Developing B2B eCommerce Websites
The development of technology and science has already pushed large numbers of B2B e-commerce websites to shift to an e-commerce business. This implies that there will be construction and expansion of a smooth website. Due to the technicality required, most starters face challenges from B2B e-commerce website development.
Specifically, this article is meant to guide and direct you to build a well-developed ecommerce website as a new adaptor and innovator. Also, it will give insights on how to serve the demands of different B2B ecommerce customers. As we dive in together, let's highlight the steps required when building a standard B2B ecommerce website.
Preparation of B2B eCommerce Website Development
Before the development of your ecommerce website, It is essential to gather important information. This will expose you to undue challenges that can be avoided with proper planning. It is advisable to gain some experience and valuable resources before kick-starting your websites.
Resource compilation





Arranging your resources will truly help you in differentiating between real information and waffles. You will be able to highlight the resources needed for the development of your website and know if they will be internal or outsourced.




Budget





Budget is a crucial factor for B2B website development. Online store owners often think of a high-quality website without considering the cost, only to be limited by other things that need to be fixed. This can be avoided by preparing a detailed budget that analyzes your wants and needs to avoid unnecessary charges and failings while developing your websites.




Competitors studying





Competition will be unavoidable in a competitive environment like this, which is why you must narrow down the gap between your competitors and your business. Do this by diving into their B2B websites and analyzing their website design, performance, customer engagement, brand voice, sales events, marketing, and lots more.
Do your B2B niche research
Research is unavoidable at the beginning of your B2B e-commerce website development. Decide what you will have to provide to the market as a store owner, depending on their demands and resources. However, if you do not understand what wholesalers want, all your efforts in building a website might go down the drain.
It is better to avoid any risk. You can go ahead to research some of the common examples of profitable B2B e-commerce pioneers such as Amazon businesses, Alibaba, Spectrum Audio, Human Solutions, and lots more.
Prepare essential data for your B2B website
Research on B2B Trending Products

There is normally a capture of the majority of us by on-trend products, and the same goes for corporate customers because their end-users are we consumers. The safest way is to structure your business to aim at those products in high demand at the moment, an example of which is a majority of online stores that produce and distribute face masks during the Covid-19 pandemic.

Consider Your Budgets and Resources

After you conduct the due research and build the most reasonable budget, you will analyze the suitable products in related industries. There are high chances that you can discover a niche that fits perfectly with your business plan and budget. Nevertheless, ensure that your choices are aligned with resources that are easily accessible.
Know the personalities of B2B target customers
The first question to be addressed is "Who are my target customers?" After you derive a satisfactory answer for the question, you can proceed on "How to create a B2B e-commerce website.
You are bound to have a huge advantage if you begin your B2B e-commerce website in a space where you have complete details about your targeted customers. However, put more effort into understanding them to represent your points properly.
Good knowledge of your target audience and their respective personas should be correlated to match their behaviors with all aspects required of business development. Then, you will be able to build the website functionality to suit the corporate customers' wants and demands related to the content, user interface, professionalism, visuals, B2B e-commerce website design, and lots more.
Choose the right platform for B2B ecommerce development
A lot of platforms with different capabilities and a huge list of costs have gained their ground in the market to fit into any feasible budgets. List of some popular e-commerce platforms being utilized by numerous store owners around the world are:
Virtocommerce
Virto Commerce has a unique feature that provides an open-source strategy that is implemented freely by exposing you to quality features tailored to have an important effect on your company's growth.
Magento
This is one of the most known platforms for e-commerce sites. It serves recognized brands like Ford, Samsung, FoxConnect, Olympus, Lenovo, Nestle, Vizio, Nike, and several small and medium-sized business companies around the globe.
WordPress & WooCommerce
This is an open-source and self-hosted ecommerce platform whereby WordPress helps you control the website design and WooCommerce with the payment. Due to its versatility, it is preferred by internet users. WordPress can, however, be used for writing personal blogs and selling products.
The Process of B2B Website Development
Development of a B2B website is trickier than simply creating a blog or blog website.
In addition to getting a server hosting and domain name, give space to examine more online software's and tools to ease negotiation, purchase process, data management, and more to facilitate your business operation and customer satisfaction.
Buy domain name and server hosting
Buying a domain name indicates an identification card to solidify your B2B ecommerce website validity. You can buy different domains at different prices from the huge variations of providers in the market
The same system goes for the hosting service. Inquire for a decent space to store important website contents such as systems, images, and videos. However, it is advisable not to engage your personal computer. This is due to the modification of IP addresses on the internet by IPS. Constant hosting will keep the website content safe.
Include essential elements & integrations
For increased conversion rates and highest customer satisfaction, there must be the action of the website covering its fundamental capabilities.
Arrange your B2B ecommerce website according to purchasing flow

For B2B ecommerce developers, it is advisable to have a properly designed B2B ecommerce website; the basic thing to do is select the best categories and pages for each site on your website. Homepage links to product pages should be provided if you deal with a commercial store.

Create a simple search bar

Consecrate enough attention to your ecommerce site search bar as it serves as a navigator that leads your customers to the right place. Most of your target audience companies tend to place bulk orders, hence needing a precise and quick search tool.

Use secure firewalls

This would add more beauty to your brand image. Also, ensure that it is relevant to your customer's interest by implementing PCI compliance and proper security protocols.

Fasten page loading speed

The essence of speed in B2B ecommerce websites where large transactions always matter. Below, the image is going to confirm and prove our conclusion.

Include review section

Online environment is a big space whose effect serves as a hindrance for direct communication, and this hardens the work of sales reps in convincing ideal customers to partner with your company. They prefer to read the review of real customers who have completed business with you to check your enterprise's credit.

Improve website security

Ensure you have a high level of data security before you sell online. Secure your site using SSL certificates, set up permission rules, s and provide user authentications.

Use SSL to protect your customer

SSL is abbreviated for Secure Sockets Layer. This means a global technology security standard that links a browser and the webserver. It also ensures that all data linked between the browser and web server is secure and confidential.
SSL has been utilized by millions of websites in tightening and securing online transactions with their respective customers. Specifically, a URL having "HTTPS: //" rather than "HTTP: //" means it's been secured by SSL.
Populate your online store with B2B features
It is impossible to offer B2B customers a B2C website. But, we figured out that several wholesalers' online sites omitted most of the B2B-driven features that were integrated to yield more sales.
Fill up your store with B2B ecommerce capabilities if you want to build an efficient website that can show off your brand image and professionalism.
Test your B2B site before launching
Test your ecommerce site's performance before releasing any products officially. Allow testing, which will facilitate store owners to check your website from a customer's perspective and make measurable changes.
There's a need for certified testers to check your website performance in the best and worst cases. Below are the elements to be kept on track:
Get rid of broken links;

Ensure that there are no website bugs

Make web utility a top preference

Distinguish the factors leading to cart desertion

Check if your online site is friendly to users

Ensure that there is no spelling mistake on your website content.

Be certain that visitors can navigate easily

Make sure your site is capable with different devices
Post-Launch Activities on B2B eCommerce Website
There is a need for interval evaluation of websites performance as you run a B2B e-commerce business, which is done to figure out shortages basically for timely adjustments. Use tracking codes, behavior analysis for the best analytics, and accurate monthly reports.
Use digital marketing

1. Blog creation
This will serve as a fan base for people interested in your services and products. It is also one of the biggest challenges if you do not know what to write on your blog. For an effective ground in building your blog content, conduct keyword research to search for the right keyword for your site, e. g. , tools like semrush or keyword tool, keyword planner will suggest high-traffic keywords.
Google will aid your audience by providing solutions to their problems. Google saves the queries of its audience. You can use the tools to examine the problem of the corporate customers. After this, you can write a blog that will serve as a solution to their problem.
A more friendly way to communicate with customers is via blog creation. it helps to;
impress and clear the doubt of skeptical customers;

convert your blog readers into customers

branding

establish your brand visibility

satisfy your existing customers while giving them reasons to patronize you.
Using your SEO articles to drive traffic might come in handy, but check out some other ideas for more reinforcement:
implement major changes such as new features, redesigning the frontend, launching new products, etc.

product manual

product reviews

whitepapers

expert interviews

industry news

downloadable product catalog

rotation between little technical seo and post makes a perfect blog. You can drive traffic to your B2B website and increase conversion rates.
2. E-mail marketing
One of the most interesting marketing tools is email. regardless, social media is also essential. it is also very secure when compared to other methods. The most lucrative is B2B email campaigns due to daily professional emails by corporate customers. This makes it easier to gain their attention.
The easiest way to make your mails noticeable in your customer's inboxes and also maximize results is email personalization. Make sure you send your receivers relevant offers. It is more likely they will get keen on your emails and conversation if you send text pertinent to your receivers.
3. SEO
Search Engine Optimization (SEO) abounds with the schemes that add more to your website's authority along with the components rated by Search engine algorithms. Search engines like Bing and Google Rate Websites with well-optimized content by presenting them on their top results. Practically, seo includes a few procedures, which include;
keyword research

link building

content marketing

on-site optimization
Improve the Performance of Your Site
Useful tips that will help to improve the performance of your site include;
Upgrade your website hosting plan

Get rid of excess plugins

Lessens HTTP request

Image optimization

Database optimization

Make use of sustainable CMS

Fix all the broken links

Make changes to your website theme
Examples of B2B eCommerce Sites Boosting Sales
Freund Container & Supply

Atlanta Light Bulbs

Clarion Safety Systems

Restaurantware

Casey's distributing
Conclusion
The functions of B2B e-commerce websites have helped many individuals navigate online marketing. It enables site owners to gain the attention of potential customers, sustain the customers, and make them your regular customers.

Mary Gabrielyan
Mary is an B2B marketer and ecommerce enthusiast with more than a decade of experience in media and marketing. She loves covering B2B marketing, user journey , and B2B customer experience related topics.
You might also like...
B2B eCommerce Explained: A Comprehensive Guide with Real-World Examples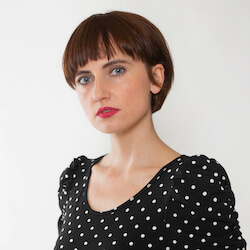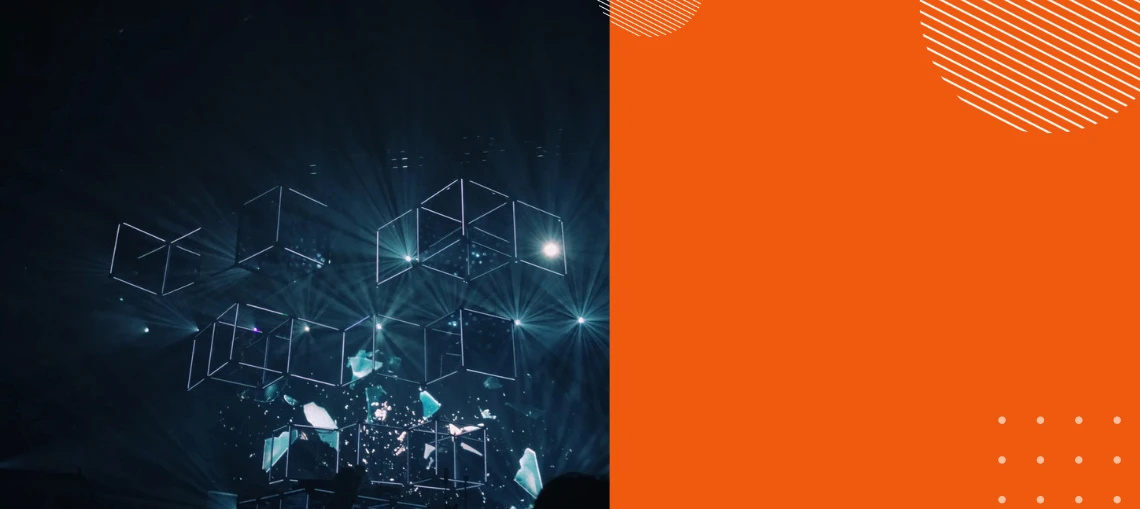 Top eCommerce Capabilities for Building Successful B2B Businesses