Cloud eCommerce Solutions
The term "cloud ecommerce" refers to the practice of outsourcing a remote network of servers that are hosted on the Internet for the purposes of using application services, storing and processing data. Cloud based ecommerce can be contradistinguished to software installed on a local server.
Cloud e-commerce solutions provide a wide range of benefits over traditional on-premise storage. Over the past decade, they have gained popularity due to reduced complexity and lower maintenance costs. Today, cloud e-commerce has become the most preferred solution on the market.
eCommerce Platforms Scalability on Demand
The extreme traffic variability with its pertinent seasonal spikes in ecommerce creates a unique workload for ecommerce hosting.
The required hardware capacity must correspond to the traffic peaks (ex. Black Friday, Cyber Monday, etc.), even though the servers might be inactive for most of the year.
The cloud offers a flexible solution that allows for substantial workload variations and meets the needs of seasonal or even hourly promotional spikes in traffic, including unpredictable outbreaks.
This way, cloud e-commerce solution resources can scale up or down to support the actual needs of your company.
The other side of scalability is business growth. The increase in popularity of your online store, integration of your ecommerce platform with new services, and overall company evolution power up your ecommerce infrastructure and demand that it grows accordingly. To respond to business challenges and opportunities quickly, you need to have a flexible platform at the heart of your cloud e-commerce solution. The flexibility and extensibility of an ecommerce platform cannot be underestimated: it allows to easily scale to meet any level of demand, add third-party apps and and services to power personalization to deliver superior shopping experiences, create a marketplace ecosystem, and increase revenue. Personalized engagement, from digital marketing across social channels and email marketing campaigns to sales and fulfillment, increases conversion and drives retention and loyalty.
One of the many advantages of the cloud is that it helps to avoid physical superstructure: you don't have to purchase additional equipment and hire new maintenance staff, your company gets all the required resources and services on-demand.
Increase sales, fuel up growth, scale up, and lower cost of development!
Reliable Pro Protection for Digital Commerce
Save time on risk assessment and data defense and focus on your business!
When hosting your business off the premises, you don't need to worry about maintaining and monitoring servers. Moreover, there's no need to worry about the security of your network, physical facilities, and applications, including data encryption and the safety of customers' personal information.
E-commerce cloud vendors take all the risks.
The cloud hosting providers complete third-party certification, where proper security is a top priority. The continuous ecommerce website assessment and regular data backup also ensure that your ecommerce store is always live and doesn't lose any data in case of an emergency.
Cost-Effective Performance
The cloud fits perfectly within commerce infrastructure – it allows you to pay for services on demand, whenever you truly need them.
Stay within your budget and business plan! Stay ahead of your industry!
A cloud hosting solution can save up to 70% of the costs associated with building static environments that need to scale when traffic peaks – the hardware you might end up using only a few times a year. You only pay for what you use.
Cloud eCommerce Is Available From Anywhere
If your business operates in multiple countries, a cloud solution offers substantial advantages over other implementations in terms of the speed required to roll out and manage a digital commerce application.
Build online presence wherever your potential customers are!
With an ecommerce cloud, you have a remote network of servers that dynamically responds to your demands to deliver content quickly no matter where your customers are located.
How To Pick a Service for Your Digital Commerce?
Cloud hosting and computing services fall into several distinct categories. These models separately or collectively allow you to create the perfect foundation for your ecommerce suite.
IaaS (Infrastructure as a Service)
This type of service focuses on providing on-demand data storage on disks and virtual servers. Customers purchase a remote data center infrastructure service instead of using their own hardware.
Examples include cloud services offered by established, well-known brands, such as Amazon, Microsoft, and others.
PaaS (Platform as a Service)
A cloud development platform allows its users to develop, manage, and launch applications within a self-service portal with a ready-to-use cloud computing infrastructure. Most platforms provide the basic configurations so you don't have to start from scratch. Moreover, by customizing existing modules within the solution, you can create your own ecommerce services. The cloud ecommerce solution provider continuously maintains and upgrades the operating system.
Examples of Platform-as-a-Service are Google App Engine, Cloudfy, and Cloudsuite.
SaaS (Software as a Service)
Software-as-a-Service means that a third-party hosting service provider gives clients access to various cloud e-commerce solutions on a pay-as-you-go basis.
This type of service is very popular among digital commerce vendors. Modern applications help your business to improve the customer experience and enhance the online shop with advanced functionality, such as smart shopping carts or mobile apps.
Among the most popular SaaS solutions are Salesforce, NetSuite, Slack, and others.
However, an optimal choice for an ecommerce business plan would be a solution that combines an ecommerce platform with a ready-to-use set of software tools. In other words, an optimal choice is a combination of PaaS and SaaS built specifically for digital commerce.
Our cloud e-commerce software Virto Commerce is considered one of the B2B commerce solution with its own SaaS solution support. Virto Commerce cloud e-commerce can meet all your sales and promotional needs and help your business grow into a powerful online store with impressive features. Moreover, Virto Commerce is an API-powered headless commerce solution that allows you to separate your ecommerce platforms front-end services from the back-end logic and create as many customer touchpoints as you like.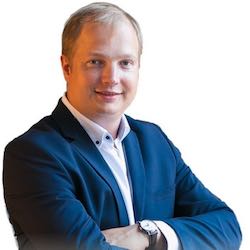 Oleg Zhuk
Oleg is a leading technologist and has grown professionally from being a senior C++ and C# developer to solution architect.
You might also like...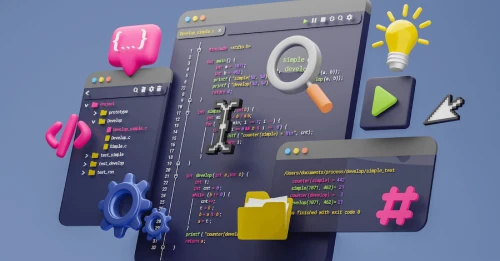 Best eCommerce Software: How to Choose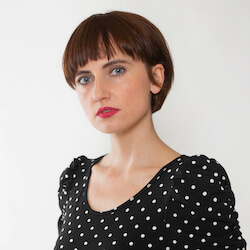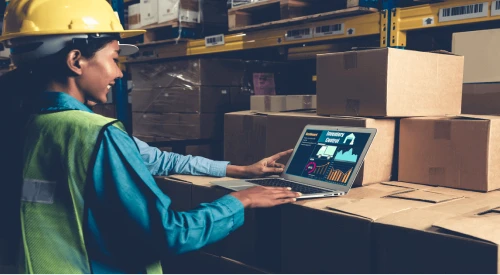 What Is Inventory Management?