Digital Catalog Explanation, Benefits, and Software to Showcase Your Products Online
Once a business starts any ecommerce campaign, it needs an ecommerce platform to create a website and an organized list of items to sell. Many companies still use printed catalogs or PDF options to tell their clients about their assortment. However, as the company grows and scales, it gets harder to control all product procurement, logistics, and changes. This is when the business owner needs to implement a digital catalog.
This article will explain what a digital catalog is, why businesses need it, and what benefits you can get from implementing this tool.
What Is a Digital Catalog
A digital catalog solution is an online interactive tool that lists all your products and services. Such catalogs allow your customers, partners, and staff to access the whole assortment of your products directly and navigate it easily.
The opportunity to get detailed info on each product in a convenient and easy way is a key point in your ecommerce processes.
For your team
It's faster and easier to accomplish their tasks.
For your clients and partners
It is an opportunity to learn about products more, compare them and choose the best ones.
Since 2020, many companies have turned to digital catalogs. The survey of 2022 shows that 20% of people who implemented digital catalogs on their websites noticed that their sales grew bigger.
How Digital Catalog Fits into eCommerce
Digital catalogs are a good alternative to standard product cards. They enable your buyers to find whatever they need in only a few seconds; they can even buy more if you create internal links and connections.
To enhance your digital catalogs ecommerce, you need to let your buyers know about it:
Send them emails.

Promote your catalog in your ad campaigns.

Simply put it on the homepage of your website.
Digital vs. Print/Paper Catalog 
Many companies transfer their product data from paper catalogs to digital ones today. And for a reason: digital catalogs bring much more benefits to the ones who decided it's time to go online. Here, we provide the pros and cons of both paper and digital catalogs:
Print catalog pros and cons

Pros
Cons
Easy for buyers to add some info with sticky notes or written ones
Limited space and printing resources
...
Hard to read sometimes
...
Limited information so as not to make the reader cluttered
...
Updating info requires some time and resources
Digital catalogs are easier to upgrade and offer more capabilities than printed ones. Of course, they are not what we got used to, but the opportunities they promise overweight this inconvenience:
| | |
| --- | --- |
| Pros | Cons |
| Plenty of space for any of your content | Not all digital catalogs provide an opportunity to mark items with some note |
| Details can be hidden or shown as the client needs | ... |
| For most digital catalogs, it's one click to buy the chosen items | ... |
| Updating is as easy as refreshing the web page — your buyers can get the latest data in real-time | ... |
| Offers search capabilities and helps you with SEO | ... |
Of course, moving to digital catalogs can be challenging. However, any challenge can be easily resolved if you plan it all thoroughly.
1. Planning how to use your catalog
You can create your digital catalog for buyers' use only. But such a catalog can become a great instrument in your hands that would help you to understand your customers deeper, look into their journey, and track how your conversion changes depending on your product's' positioning. Planning it all can be hard, but it is definitely worth it!
2. Defining the correct time and place to introduce your new catalog
Just a release of your catalog alone doesn't guarantee you any success. To make it work, analyze when and where your buyers are going to catch it and launch the new capability when everyone expects it.
3. Letting your buyers know
If you only place your digital catalog on your website, only a few of your customers will know about it. So let them know! Use all your communication channels to make your innovation as widespread as possible.
How Do I Create a Digital Catalogue in 5 Easy Steps
The process of transferring from print to digital is simple:
Start with your goals. Create a plan for your future ecommerce catalog and set the goals to be reached.
Collect your data. If you have your databases online, just make sure they are clear, transparent, and have no duplicates. Get your data online if it only exists on paper.
Build a specification for your vendor. Ensure you discuss every little detail with your future digital catalog creator. Check if the vendor clearly knows what to do.
Develop your catalog and upload data. Now it's time to make your catalog live. Use the previously collected data to start working with it.
Launch your catalog and share it with your buyers. Check your digital catalog accessibility and visibility to attract more customers.
What Are the Benefits of Digital eCommerce Catalogs
Digital catalogs can bring your business to another level, from the inside and outside. Here are some reasons why it is beneficial to use digital catalogs
For businesses:
Better UX leads to more sales

Additional promotion due to easy sharing

Increased customer loyalty

Reduced printing and distribution costs

Easier integration with internal systems
For buyers:
Better shopping experience

The wider choice at the same vendor and website

Transparent structure and updated product details

Cross-platform compatibility for more convenience
What Makes an Electronic Catalog Successful?
Measuring your digital catalogue success can be tricky. Just knowing how many buyers use it is not everything. The key criteria to watch are:
Conversion change

Loyalty enhancement

Sales and revenue growth
To achieve great results, you must ensure your digital catalog was built with the following principles:
Make it transparent and well-structured. A pile of hard-to-process data will lead your customer straight to your competitors!

Make it accessible. Make sure it can be easily reached with any device and from any place.

Make it visible. Check if your customers can find it on your website quickly.

Update your catalog timely. Your customers crave the latest data.

Connect it to your internal systems. This will lead to better analysis and process optimization.

Choose interactive catalogs that can support more SKUs than you need. This will help you to scale in the future.

All these measures are going to help you on your way to a perfect digital catalog! Our team knows how to build your digital catalog, so it responds to all modern requirements. Contact us now to learn more.
Examples of Interactive Digital Product Catalogs
Look at the digital catalog examples that the biggest players built for themselves:
On this Nestle Page, you can find an example of a great catalog. Each brand card can be opened and read to get more info. It is alphabetical, so you can't get lost.
Fleggaard supermarket catalog

Here you can find all products of the shop, with more details after you click on any of these products.
Airborn B2B digital catalog

Airborn built their digital interactive catalogs for a better experience for their partners. You can sort them, filter them, read their specifications, and even configure them right on the website.
Though only IBM clients are allowed to look in, the catalog offers great capabilities for sorting, filtering, and ordering.
Berlin Packaging digital catalog for B2B clients

This company decided to create a catalog with multiple categories, with over 2,000 SKUs in each of them. From category to a particular product description: that's what you get in their catalog.
Digital Catalog Software, Apps, and Creators
To create your own digital ecommerce catalog, you should first choose the software you are going to use. There are several kinds of software to choose from:
General catalog creators

PIM systems

eCommerce platforms

Virto Commerce
Prestashop
Woocommerce
General catalog creators
These are the tools for the easy creation of catalogs and brochures. They allow you to create a fully interactive catalog with some paper feeling, but the capabilities are mostly not enough for B2B businesses. Moreover, it will be challenging to download your catalog and put it on your website with no quality loss.
Examples:
PIM systems
Product information management systems can work well for B2B ecommerce projects as they work with data, can collect data from different sources, and build a usable digital catalog. However, such systems usually have limited functionality and require purchasing more server resources when the company decides to scale.
Examples:
Ready to use ecommerce platforms
Using eCommerce platforms is the best idea for B2B businesses that want to build their own digital product catalog and establish a high-quality B2B catalog management. Such systems usually offer an all-in-one platform where you can work with your data, including the creation of a digital virtual catalogue.
Examples:
Virto Commerce

Prestashop

Woocommerce
Even if you have chosen the latter category, you must care about your new software complying with the latest trends and needs of your business.
Here are the features the perfect ecommerce platform has:
Cloud capabilities. This would allow you to scale easily with no interruptions and to update your catalog in real time.
Headless. Easy access via API will let you connect all your data and control your catalogs use constantly.
Multi-Country, Multi-Language, Multi-Channel support. Your catalog should be flexible enough to be easily re-created for other regions.
Open-coded and flexible. The solution you choose should provide you with the capability of creating whatever catalog you want, with any features required by customers.
According to these parameters, there is the perfect option for building your B2B ecommerce digital catalogs — Virto Commerce.
Cloud-Native Digital Catalog by Virto Commerce
Cloud-native B2B Digital Catalog is aimed to improve the customer experience, increase sales efficiency, and drive revenue for your company.
Why Virto Commerce Digital Catalog
Trusted by enterprises all over the world 
Digital catalogs based on the Virto Commerce platform are used by enterprises all over the world, including Fortune 500 companies.
Integrated with the best search solutions 
It is important to rely on the best-in-class search solutions to guarantee a perfect user experience for your customers, partners, and employees.
Absolute freedom of your digital strategy
Virto Commerce's cloud-native platform solves the challenges you meet in product information management and allows you to integrate with any service or application.
The Main Advantages of the Virto Commerce Digital Catalog
Virto Commerce offers everything you need to run a successful and scalable enterprise digital catalog:
Easy to Manage Product Information on Your Website
Business users get the ability to manage the full product information of your website without the developer's engagement and publish it accurately and timely.
Comfortable Search and Filter Products by Properties
By using Virto Commerce digital eCommerce catalogue you give your customers a comfortable and flexible search by properties based on modern search engines.
Direct Connectivity for Distributors and Retail
Virto Commerce allows your distributors and retailers to connect to your digital catalog via API directly so that they always publish accurate and actual information about your products.
Multi-Country, Multi-Language, Multi-Channel
Digital catalogs with ecommerce capabilities make it possible to give selective access to products for different channels and regions in different languages without data duplicating.
Integrated with the Best-In-Breed Search Engines
Out-of-the-box integration with the best search solutions offered on the market? Including Elastic Search and Azure Search.
Flexible Taxonomy Managed by Business Users
Absolute flexibility in catalog structure management for business users: add or remove categories and virtual catalogs for solving any business challenges.
Properties Management for Business Users
Business users can add, update or remove properties for catalogs, categories, or products without development.
Advanced Permissions Management
Configure detailed permissions for each group of employees to catalog, category, product, property, or action.
API Integrations for Your Customers
Direct API integration with digital catalogs from your re-sellers guarantees that end consumers have accurate and up-to-date information about your products.
Conclusion 
As we can see, sometimes it takes time and effort to implement a digital catalog for your business. However, the benefits you can get are much bigger than the possible challenges. While smaller companies may manage everything in a traditional printed way, going digital is a must for companies that start scaling.
Here at Virto, we gained great experience in helping businesses go online. We have created digital catalogs for Royal Brass, Lavazza, and more. If you are not sure how to choose your perfect online catalog platform, request a free demo to realize what you really need!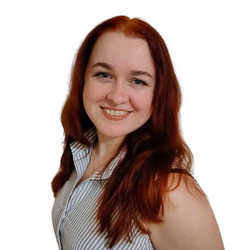 Elena Bekker
Elena is a deeply committed eCommerce Evangelist, bringing over three years of practical expertise in cutting-edge IT software and digital commerce marketing.
You might also like...
B2B eCommerce Explained: A Comprehensive Guide with Real-World Examples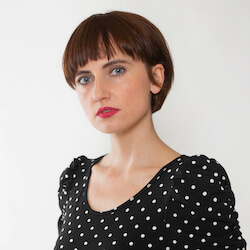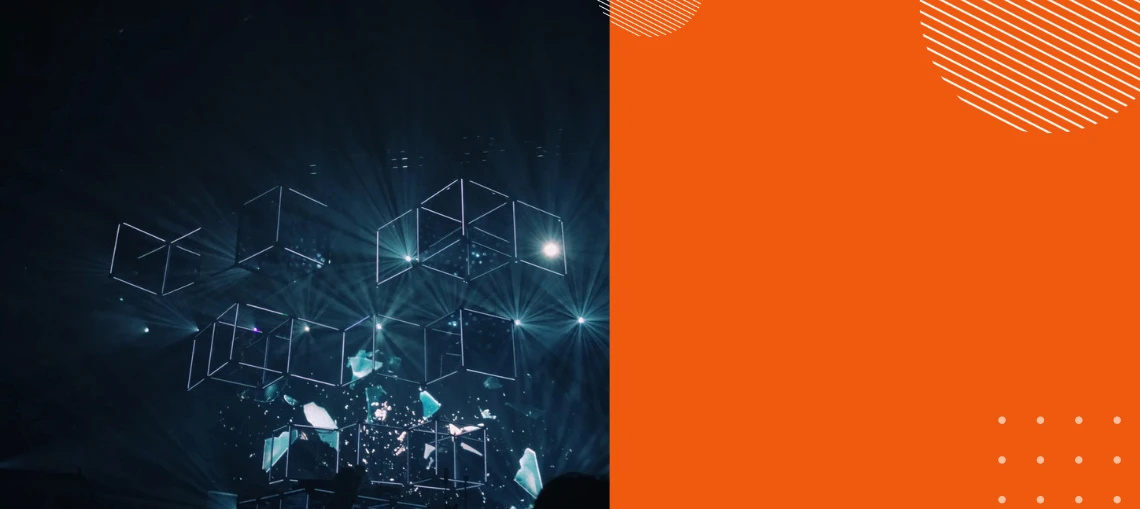 Top eCommerce Capabilities for Building Successful B2B Businesses