Make Your Move and Start Dropshipping in Saudi Arabia - Here's How!
Dropshipping has gained popularity as a means of selling goods, particularly in the rapidly growing Middle East market. As a result, many businesses opt to initiate dropshipping companies in the Kingdom of Saudi Arabia (KSA). We have provided valuable insights for those seeking guidance in launching dropshipping companies in the Middle East.
This article contains statistics and forecasts on dropshipping in Saudi Arabia. It highlights the advantages of adopting this business model and outlines important factors on how to start dropshipping in Saudi Arabia. Additionally, we have compiled a list of the most popular dropshipping suppliers in Saudi Arabia, particularly in Riyadh, and included a step-by-step guide on how to get started with dropshipping in KSA. For those looking for a dropshipping business in the UAE, we have prepared a separate guide. Both articles are great for small or bigger businesses ready to start their Middle East dropshipping journey.
What Is a Dropshipping
Dropshipping is a retail business model selling goods directly from the supplier's warehouse to the customer. The retailer acts as the intermediary between the supplier and the buyer. The retailer manages all aspects of the ordering and support process, while the supplier is responsible only for shipping the goods when requested by the retailer. This arrangement benefits all parties involved: the supplier is spared the task of finding new customers and managing orders and support, the buyer receives prompt delivery and support from the retailer, and the retailer earns a profit by selling third-party products without having to manage warehousing and logistics. More detailed information on B2B dropshipping can be found in this article by Virto.
Dropshipping in Saudi Arabia: Statistics and Trends
Dropshipping in Saudi Arabia has been gaining popularity over the years, and it's expected to continue growing. Here are some of the current trends in dropshipping in Saudi Arabia:
As household internet penetration is 99.9% and will remain the same until 2028, the country is good for dropshipping. And here are the reasons:
The COVID-19 pandemic has accelerated the growth of ecommerce in Saudi Arabia, with more consumers opting for online shopping. This trend has created more opportunities for dropshipping businesses.

Saudi Arabian consumers prefer products that are tailored to their culture and traditions. Dropshipping businesses that offer localized products, such as Arabic-language products or traditional clothing, are likely to be popular.

With the rise of ecommerce, consumers can access a wide range of products. As a result, niche products are becoming more popular in Saudi Arabia. Dropshipping businesses that cater to specific niches, such as eco-friendly products or specialty foods, may have a competitive advantage.

Mobile commerce is becoming increasingly popular in Saudi Arabia, with many consumers preferring to shop on their smartphones. Dropshipping businesses that optimize their websites for mobile devices and offer mobile-friendly payment options can take advantage of this trend
Statistics and forecasts on Saudi Arabia dropshipping in 2023
Can you dropship in Saudi Arabia? 
Online business is legal in Saudi Arabia, including dropshipping. There are just a few standard regulations you must comply with:
You need an ecommerce trade license when starting your business in Saudi Arabia
After obtaining a trade license, you can rest assured that there is nothing else to worry about.
You must ensure that the products you dropship comply with standard trading regulations.
Choose only trusted suppliers who have proved they can do all the proper labeling and packaging.
You should disclose all the information about your company.
Data should be transparent and appropriately disclosed. Putting info on your website is not always obligatory; however, it could be a good idea to avoid any legal issues.
You need to pay taxes for dropshipping in Saudi Arabia.
The standard VAT rate in KSA in 2023 is 15%. Failure to do this can lead to paying fines of up to SAR 50,000 (around $13,300).
Starting any online business in Saudi Arabia is comparatively easy; however, it is always a great idea to consult an experienced lawyer before you launch.
Pros and Cons of Dropshipping Business in Saudi Arabia
Like any other business model, dropshipping has its own pros and cons, and when we are talking about the KSA, it also has some additional peculiarities. Here are some of them.
Pros:
High internet and smartphone penetration

Growing ecommerce market

Favorable demographics: a median age of 31 years old

Strong logistics infrastructure

Business-friendly environment
Cons:
Language barrier: Arabic is the official language of Saudi Arabia, so all the assets including websites, should have their Arabic localizations. Some platforms resolve this problem easily: for example, Virto Commerce out-of-the-box features include Arabic symbols support and right-to-left interfaces.

Relatively high shipping costs

High level of competition
Overall, these factors make Saudi Arabia an attractive market for dropshipping businesses. With the right strategies and approach, dropshippers can take advantage of building a successful business in the country.
How to start dropshipping  in Saudi Arabia
1. Build up your idea and choose a niche.  
To develop a successful business idea, determine the demand and your capabilities first. Then, research potential niches that match your criteria validate your idea, create a business plan, launch, and iterate based on feedback. As for the best selling products in Saudi Arabia in 2023, fashion is the largest market and accounts for 33.9% of the Saudi Arabian ecommerce revenue. It is followed by Electronics & Media at 26.9%, Food & Personal Care at 23.0%, Toys, Hobby & DIY at 9.2%, and Furniture & Appliances with the remaining 7.0%.
2. Analyze your competitors
A critical aspect of building a successful dropshipping business is understanding the competition. Analyzing your competitors can help you identify gaps in the market and fine-tune your approach to stand out. By studying your competitors' strengths and weaknesses, you can find ways to improve your own business and offer a better customer experience. Organizing your company's operations in a way that allows you to stay ahead of the competition can help you achieve faster growth and establish your brand as a leader in your niche.
3. Run your business costs and economic analysis.  
Before starting a dropshipping business in the KSA, it's essential to analyze your project to ensure that you are financially prepared. This includes identifying all costs involved in running the business and potential revenue streams to determine profitability. Additionally, comparing your business's financial performance with industry benchmarks can help you understand the level of investment required to succeed in the market. With careful planning and analysis, dropshippers in the KSA can take advantage of the country's location and access to suppliers to achieve higher profit margins than the industry average potentially.
4. Find suppliers to work with  
As a dropshipper in the KSA, you can select suppliers from anywhere in the world, and there are several ways to find them. One option is to attend trade shows to meet potential suppliers. Alternatively, you can use online directories and social media platforms like LinkedIn and Facebook. When selecting potential suppliers, it is essential to research their reputation, reviews, and credentials to ensure they are reliable and trustworthy.
5. Ensure all the regulations are addressed
An ecommerce license in Saudi Arabia is the first thing you have to get when starting your own business. Being transparent about your company information can help avoid legal issues, even though it may not be obligatory to disclose it on your website. Additionally, it is important to remember that dropshippers need to pay taxes with a standard VAT rate of 15%.
6. Create your own dropshipping marketplace  
To build a successful dropshipping marketplace in Saudi Arabia, you should focus on providing a convenient and user-friendly platform for your customers. This can be achieved by partnering with a reliable and flexible ecommerce platform that can adapt to your business needs
The Options for eCommerce Platform to Choose From
1. B2B Dropshipping portal or marketplace
A B2B dropshipping business can begin with a basic website or small marketplace. Later, you can add more suppliers and scale it to more regions. In this case, a modern API-based ecommerce platform can help you scale faster. For example, Virto Commerce offers to build a platform allowing you to scale almost immediately, integrate any number of suppliers, and control all the processes from one workspace.
2. A storefront built on a third-party marketplace
In Saudi Arabia, businesses can build a storefront on a third-party marketplace. This can be an effective way for businesses to reach a larger audience and take advantage of the existing infrastructure and marketplace customer base. Building an Arabian electronic store on a third-party marketplace can save businesses time and resources by eliminating the need to create their own website or ecommerce platform. Instead, they can focus on optimizing their storefront within the marketplace and providing a seamless shopping experience for customers.
We've chosen some examples of popular marketplaces to build your dropshipping store:
Aliexpress

EBay

Amazon

Walmart

Rakuten

Mercado Libre

Best Buy
3. Social media marketplace
The benefit of using a social media storefront is that it can be a cost-effective and efficient way to sell products online. By leveraging the power of social media, businesses can connect with a large and engaged audience while also creating a more personalized and interactive shopping experience for customers. Overall, social media storefronts offer a promising opportunity for businesses to expand their online presence and tap into the growing trend of social media shopping in the KSA. The most used social media in 2023 are Facebook (68.49%), Instagram (78.10%), and Twitter (71.9%).
The most used social media in Saudi Arabia, 2023
Dropshipping Acquiring and Payments
Dropshipping acquiring in Saudi Arabia refers to the process of accepting payments from customers who purchase products from a dropshipping store. As a dropshipper, it's essential to offer your customers a range of payment options that are convenient, secure, and reliable.
To accept payments in Saudi Arabia, dropshippers can use various payment gateways and acquiring banks. Some popular payment gateways include PayTabs, PayFort, and Telr, which provide secure payment processing services to online businesses in Saudi Arabia.
These payment gateways in Saudi Arabia are approved either for standard ecommerce or dropshipping:
Moyasar

Payfort

Paytabs

Hyperpay
For small dropshipping businesses, it may be more cost-effective to use a third-party payment gateway, while larger businesses may benefit from establishing a direct relationship with an acquiring bank. Ultimately, the choice of payment gateway or acquiring bank will depend on the specific needs and goals of your dropshipping business.
Best Dropshipping Web Sites and Suppliers in KSA
Finding good drop shipping suppliers in Saudi Arabia is totally possible. Here, we offer a list of the best dropshipping websites (Saudi Arabia) and suppliers recommended to consider first.
1. Aramex
In Saudi Arabia, the most available delivery service provider is Aramex. A survey by ecommerceDB in 2021 found that 42% of online stores cited Aramex as one of their providers. Alongside Aramex, DHL and UPS are the top shipping services offered by ecommerce stores in Saudi Arabia.
Pros:
A range of delivery options and international shipping services

Eliminates the need for inventory storage and management

Provides tracking and shipping confirmation
Cons:
Higher shipping costs than in-house fulfillment

For small businesses, lower profit margins are possible

Need to integrate with Aramex technical tools
In summary, dropshipping with Aramex in KSA can benefit both small and big businesses. Still, it is important to consider the potential costs and limitations before deciding, as it can be pretty expensive for smaller companies.
2. Amazon
Amazon's marketplace provides an excellent platform for entrepreneurs to sell their products. To begin, businesses must create a seller account on the platform, list their products, and then fulfill orders through a dropshipping supplier. Dropshipping on Amazon in Saudi Arabia allows businesses to reach a large and diverse customer base without investing in their own ecommerce infrastructure.
Pros:
Large and diverse customer base

Low startup costs

Easy to get started
Cons:
High competition

Fees and commissions

Limited control over the fulfillment process
Both big and small businesses can benefit from dropshipping at Amazon in Saudi Arabia. For small businesses, dropshipping eliminates the need for maintaining inventory, reducing upfront costs and risks. For big businesses, dropshipping provides an opportunity to expand their product lines without the need for additional storage space or inventory management.
3. AliExpress  
AliExpress is a popular platform for dropshipping in KSA, but it has its own set of pros and cons. Here are some of them:
Pros:
Large selection of products

Low startup costs

Easy to use
Cons:
Long shipping (especially when delivered from China)

Challenging quality control

Limited branding opportunities
Overall, AliExpress can be a good option for dropshipping in KSA, particularly for businesses that are just starting out and want to keep costs low. However, it's important to weigh the pros and cons carefully and consider the impact of shipping times and quality control on your customer satisfaction.
4. Kamayl  
Kamayl is a Saudi-based platform that provides a range of services, including dropshipping, to online sellers. Here are some pros and cons of using Kamayl for dropshipping, both for big and small businesses:
Pros:
Wide range of products

Fast shipping

Cost-effectiveness
Cons:
Limited customization

Limited control over shipping

Limited customer support
Overall, Kamayl can be a viable option for both big and small businesses looking for a cost-effective and straightforward way to start dropshipping in Saudi Arabia. However, there may be better options for businesses looking for extensive customization and control over the shipping process.
5. Aladdin Supply Chain Solutions (ASCS)  
Aladdin Supply Chain Solutions (ASCS) is a logistics and supply chain management company based in Saudi Arabia that offers dropshipping services for businesses. Here are some pros and cons of using ASCS for dropshipping, both for big and small businesses:
Pros:
End-to-end logistics solutions

A network of local and international partners

Real-time tracking and monitoring of shipments
Cons:
Has a minimum order requirement challenging for small businesses

Long lead times for processing and shipping orders

Limited customization options for packaging and branding
Overall, ASCS can be a suitable dropshipping option for big businesses looking for advanced logistics solutions and efficient delivery options. However, small businesses may need to consider the cost and minimum order requirements before partnering with ASCS.
6. Go International Supply Chain Solutions (GISCS)
Go International Supply Chain Solutions (GISCS) is a logistics and supply chain company that offers dropshipping services in Saudi Arabia. Here are some potential pros and cons of using GISCS for dropshipping:
Pros:
Works with a variety of industries

Has a strong network of partners and suppliers.

Can handle large volumes of orders, making it suitable for big businesses.
Cons:
May not suit small businesses due to the large volume requirements

Limited information available about pricing and fees

Low level of brand recognition
Overall, GISCS could be a good option for larger businesses looking for a comprehensive dropshipping solution in Saudi Arabia. However, smaller businesses may find it more difficult to meet the volume requirements and may need to consider other providers.
7. Aljomaih Supply Chain Solutions (ASCS)
Aljomaih Supply Chain Solutions (ASCS) is a logistics company based in Saudi Arabia that offers dropshipping services to businesses. Here are some potential pros and cons of using ASCS for dropshipping, for both big and small businesses:
Pros:
A broad network of warehouses, transportation services, and delivery options

Customized dropshipping solutions to suit the specific needs of a business

Uses technology to track shipments and optimize supply chain management
Cons:
May be relatively expensive compared to other dropshipping options

Specializes in certain product categories, such as automotive and industrial products

ASCS's communication may not be as fast or responsive as some businesses would like
In summary, ASCS can be a good option for businesses that require customized dropshipping solutions, have a larger budget, and need to reach a wide network of customers. However, it may not be the best fit for smaller businesses that are cost-sensitive or require more personalized communication.
8. Logistics Plus
Logistics Plus is a global logistics company that provides a range of services, including freight forwarding, customs brokerage, warehousing, and transportation management. Here are some pros and cons of using Logistics Plus in KSA for dropshipping:
Pros:
A wide network of offices and partners across the globe

Advanced technology systems to help you manage your supply chain more efficiently
Cons:
May charge higher rates compared to some local logistics providers in KSA.

International shipping can sometimes cause delays due to customs clearance procedures
Overall, Logistics Plus can be a good option for dropshipping businesses in KSA that require a global reach and advanced logistics solutions. However, it may not be the most cost-effective option for small dropshipping businesses, and communication and delays could be potential issues.
9. Oasis Supply Chain Solutions (OSCS)
Oasis Supply Chain Solutions (OSCS) is a logistics and supply chain company based in Saudi Arabia that provides various services, including dropshipping. Here are some potential pros and cons of using OSCS for dropshipping, regardless of the size of your business:
Pros:
OSCS has a strong network and experience in Saudi Arabia

End-to-end services, including warehousing, shipping, and delivery

A user-friendly online platform
Cons:
There may be some loss of control over the logistics process

The cost of using OSCS may be higher compared to other logistics providers
Overall, OSCS can be a suitable option for businesses looking to establish a presence in Saudi Arabia or expand their existing operations in the country. However, businesses should weigh the pros and cons carefully and consider other options before making a final decision.
Choosing a supplier, ensure that they offer trackable services that can give you more control of the shipping process. Virto Commerce offers out-of-the-box solutions for supplier-retailer relationships. The API-based system allows retailers to control all processes while the supplier can directly communicate with the retailer platform exchanging data and documents. Such a self-service portal is easy to use and integrate and can be tried as a demo.
Wrapping It Up
Launching a dropshipping project in Saudi Arabia is not as challenging as it may seem. However, you need to put some effort into making it work. Answering the question how to start dropshipping in Saudi Arabia, consider creating your own scalable marketplace to ensure success. The Virto Commerce team has a proven track record of delivering successful marketplace projects. If you want to see how such a marketplace would look for your business, you can request a demo or contact us directly for questions related to your dropshipping capabilities.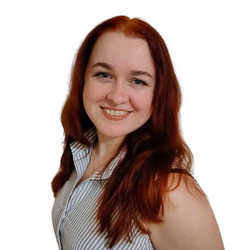 Elena Bekker
Elena is a deeply committed eCommerce Evangelist, bringing over three years of practical expertise in cutting-edge IT software and digital commerce marketing.
You might also like...
B2B eCommerce Explained: A Comprehensive Guide with Real-World Examples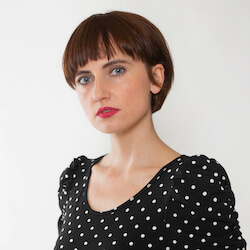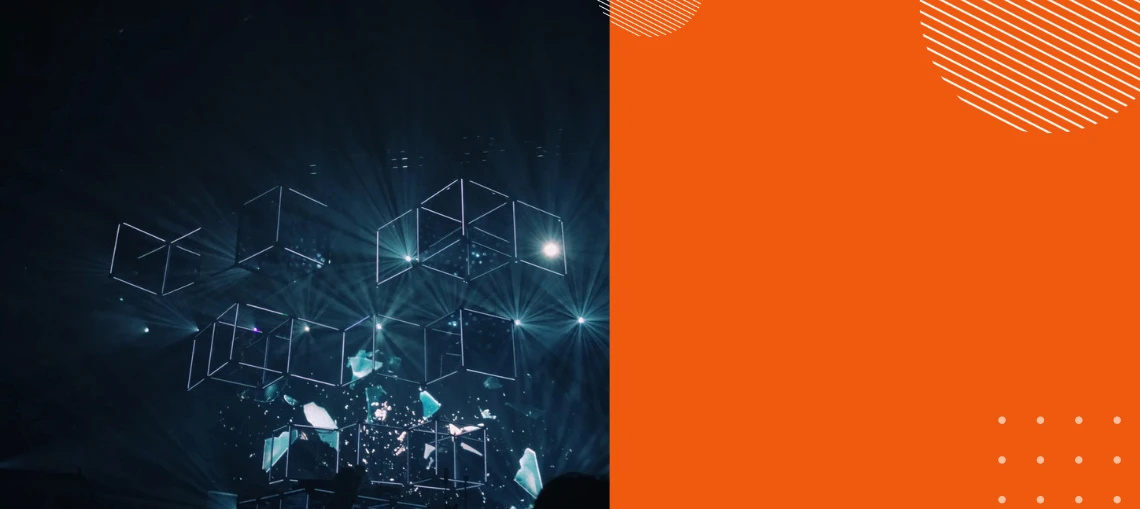 Top eCommerce Capabilities for Building Successful B2B Businesses