Discover How to Start Dropshipping in the UAE and Find Suppliers in 2023
Dropshipping has become an increasingly popular way to sell goods. And the Middle East market is growing rapidly. That is why many businesses choose to start their dropshipping projects in the UAE. We have shared some valuable insights for those who need support beginning their UAE dropshipping.
In this article, you will find some statistics and forecasts for UAE ecommerce and dropshipping. You will learn about the advantages of starting a business using this model and what to pay attention to. We will also provide a list of the most popular UAE suppliers for drop shipping, Dubai and the Emirates, and a step-by-step plan on how to do dropshipping in UAE.
What Is a Dropshipping
Dropshipping is a model of selling goods straight from the supplier's warehouse. The retailer, between a supplier and a buyer, controls all ordering and support parts. In contrast, the supplier is only responsible for shipping the goods straight to the buyer when the retailer requests them. All parties of such a flow win: the supplier doesn't have to search for new clients and manage ordering and support, the buyer gets their goods quickly while getting full support from a retailer, while the retailer gets its margin from selling third parties' products without the need to manage warehouse and logistics. We described B2B Dropshipping in more detail in this Virto article.
Is Dropshipping Successful in the UAE?
At the beginning of 2022, Internet use in the UAE came to 99% of the whole population. In 2023, almost everyone in UAE uses the Internet. 96% of buyers prefer online shopping (compared to 73% in 2020). The total ecommerce revenue is going to reach US$11,782.3 million by the end of 2023. The number of users grew from 73% to almost 100% in only three years: 73% in 2020, 89% in 2021, 96% in 2022, and almost 100% in 2023, accordingly.
The number of UAE Internet users in 2020-2023
According to the International Trade Administration, eCommerce sales will reach $8 billion in 2025, and dropshipping is one of the most popular models. All these numbers show a promising future for dropshipping in the UAE, which means the model is definitely worth trying.
Dropshipping in the UA: Legal Requirements
Like any other country, the UAE has its requirements and legal specifics to consider. Here, we look into some of them and offer the first steps you definitely have to take when deciding to work in the UAE. Besides these mandatory things, there might be some specific requirements depending on the kind of business, the country of origin, and more. This is why consulting with a legal advisory could be a great idea after you have prepared everything mentioned in this article.
Is dropshipping legal in UAE?
Many people wonder: can I do dropshipping in UAE? The answer is definitely yes. You can do dropshipping in the UAE: the government doesn't forbid any business. Instead, the business in UAE is deeply supported by authorities. All you have to do is ensure you have all the proper documentation like visas, passports (all your family included), entrepreneurship papers, etc., and then get a specific license for dropshipping companies.
Dropshipping license in UAE
Having a license to start dropshipping in the UAE is a must. Out of three possible business permission types (commercial, industrial, and professional), you are going to need a commercial trade license.
A general trading license enables you to conduct all the necessary ecommerce activities like import, export, rental, etc. Here is what you need to request a license:
Ensure you will use dropshipping as a general model of your business.

Choose a trading name and the future location of your business.

Fill in all the applications required by a particular trading zone where your business is located.

Pay fees. The license costs from AED 12,500 (around $3,400) to AED 23,600 (around $6,400) depending on the type of your business and the amount of licensing needed.

Get your license and create a business account in any of the banks.
The documents required
The list of documents required to set up your dropshipping business in the UAE is pretty simple:
An application with all the detailed info on your business.

Your ID or passport copy and a photo.

Emirates ID copy and residence visa (if you have one).
Taxes and Dropshipping in the UAE  
The UAE tax policy is pretty flexible. Running a business there doesn't require any complicated tax math. All you have to care about is VAT (around 5% for online sales) and a 9% corporate tax at the beginning of the financial year (effective as of July 1, 2023).
Dropshipping in UA: Pros and Cons
Usually, businesses choose between launching independently or using dropshipping. Therefore, it is important to clearly understand the pros and cons of this launch model. Here, we outline some advantages and disadvantages from the perspective of both the business and the seller.
Pros of dropshipping in the UAE 
When starting to dropship in UAE, you can get a great boost to your business, as the country gives great capabilities:
Strategic location. As the UAE is strategically located between Europe, Asia, and Africa, you can use it as a hub for international trade. Easy access to suppliers and easy shipment makes it even better.
Growing ecommerce market. The UAE presents a significant opportunity for businesses engaged in dropshipping, as there is a growing customer base that is willing to shop online.
Easy logistics. The UAE has a well-developed logistics infrastructure that helps facilitate efficient and cost-effective shipping, which is important for businesses engaged in dropshipping.
Simple tax policies. The UAE has a relatively low tax environment. This can help to reduce the overhead costs of running a business, which is important for those engaged in dropshipping.
Business support. The UAE has a supportive business environment, with government initiatives aimed at encouraging entrepreneurship and foreign investment.
Challenges of dropshipping in the UAE
While dropshipping in the UAE has many advantages, there are also some challenges that businesses may face:
Customs regulations. All products imported into the UAE must comply with local customs regulations, which can vary depending on the type of product being imported. This may include obtaining special permits or certifications and complying with labeling and packaging requirements.
Intense competition. The e-commerce market in the UAE is becoming increasingly popular and competitive. This can make it more difficult for new businesses engaged in dropshipping to establish themselves and attract customers.
Consumer protection. The UAE has consumer protection laws that require businesses to provide clear and accurate information about their products, including pricing, delivery times, and refund and return policies. Businesses engaged in dropshipping must ensure that they comply with these regulations, which may vary depending on the emirate in which they are operating.
While having to beat off these potential challenges, most businesses find it easy to start dropshipping in UAE. To dive deeper, we have analyzed the whole process and split it into simple steps.
How to Start Dropshipping in UAE
Create your business idea and choose the niche
To develop a business idea, identify what is demanded and what you can do with it. Then, research potential niches that align with them validate your idea, develop a business plan, and launch and iterate based on feedback. Here are some ideas on how to choose your perfect niche:
Create a list of potential business niches.

Use Google and other analysis systems to assess the potential popularity of each niche.

Browse digital publications associated with your chosen niche or industry for research and potential opportunities.

Lastly, explore social media platforms such as Instagram to determine the frequency of hashtags and content related to your niche and the number of people following or using them.
The most popular niche in the UAE is fashion, apparel, and clothes. This niche makes up to 38.7% of the whole ecommerce revenue in the UAE. However, other niches like Electronics & Media or Food look really promising as well.
The list of the most popular products for drop shipping (UAE)
Run a competitive analysis
It is important to analyze the niche, determine which products are popular among consumers, identify competitors, and figure out what you can do to achieve success quickly.
Starting with products that have the highest demand will skyrocket your sales from the very beginning. Later, you can move on to selling more niche products.
Try to analyze your competitors' experience, find out the shortcomings, and organize your company's work the way you can outrun your competitors.
Conduct your business and cost analysis
Before getting a license and starting your business, analyze your project to ensure everything is ready:
Identify your business costs. Make a list of all the costs involved in running your business, account for the expenses and the potential revenue. This will help you determine the profitability of your business and identify areas where you can cut costs or increase revenue. Besides the cost of goods, do not forget about website hosting and domains, marketing, software, customer support and more.
Compare with industry benchmarks. Compare your financial performance with industry benchmarks to see how your business stacks up against competitors. This will help you to realize how many investments you are going to make.
Adjust your business plan. Use the insights from your analysis to adjust your business strategy, set realistic goals, and make informed decisions about pricing, marketing, and operations.
The average dropshipping profit margin is between 15%–20%. However, dropshipping in the UAE provides more opportunities to use it. As the country is located in the middle of many other countries, sometimes margins can be higher if you find a cheaper supplier and sell to the market with a higher buying capacity.
Select your perfect suppliers
While having your office in the UAE, finding a supplier who can provide the best dropshipping products in UAE exactlu is not obligatory. As a dropshipper, you can select any supplier from around the globe. Here are some ways to find ecommerce suppliers:
Attend Trade Shows. This is a great way to meet potential UAE suppliers and learn about their products. Many people come to Dubai today to attend such shows, which means you can meet everyone, including suppliers from any part of the world literally.

Use online directories, such as Alibaba.com, Tradekey.com, or Gulftradehub.com, to find suppliers in the UAE.

Use social media platforms like LinkedIn or Facebook to search for and connect with suppliers in the UAE. You can also join relevant groups on these platforms to network and find suppliers.

Check local business directories like Yellow Pages UAE, Dubai Chamber of Commerce, or Abu Dhabi Chamber of Commerce for a list of suppliers (UAE).

Ask for referrals from other business owners or professionals in the UAE. They may be able to connect you with reliable suppliers.
Choosing potential suppliers, it is important to research them before partnering. Check their reputation, reviews, and credentials to ensure they are reliable and trustworthy. Below, we will tell you more about some trusted dropshipping suppliers.
Ensure you comply with all the regulations
Starting your ecommerce business in the UAE doesn't require many special skills; the flow is, basically, the same as for other countries. Here are some steps to take before your business is set up:
Obtain a business license from the Department of Economic Development (DED) or another relevant

authority in the UAE. This license is required to operate any business activity in the UAE.

Register your business with the relevant authority, such as DED or free zone authorities, depending on the location.

Register your trademark, copyrights, patents, and other intellectual property rights to protect your brand and products.

Integrate a secure payment gateway that complies with the Payment Card Industry Data Security Standards (PCI DSS) to ensure secure online payments.

Ensure your marketplace complies with the UAE's laws and regulations regarding ecommerce.
Building a perfect dropshipping marketplace
Building your own dropshipping marketplace, mind such regulations as consumer protection laws, data privacy laws, and electronic transaction laws. Besides that, ensure your marketplace will be a convenient place for your future customers to use. We offer three main options on how you can build a marketplace that will bring you benefits:
Your own portal / B2B Dropshipping marketplace
You can start with a simple website or a small marketplace if you have one already. However, B2B dropshipping business in the UAE can grow rapidly, and you will have to scale: add several more suppliers, sell in more regions, etc.
In this case, you are going to need a flexible ecommerce platform with capabilities to adapt to any changes your business needs. If you are starting a B2B dropshipping business, consider modern API-based platforms like Virto Commerce.
Marketplace-based storefront
When you use this model, you "rent" a storefront from a bigger ecommerce integrator: for example, use dropshipping in Amazon (UAE), Noon, Souq, and Dubizzle. The marketplace operator provides the platform and infrastructure, while the vendors handle product listings, pricing, and order fulfillment.
This model has become increasingly popular in the UAE as it offers a wide selection of products, competitive prices, and a streamlined shopping experience. Later, we will provide some examples of popular marketplace-based storefronts in the UAE.
A shop in social networks
Basically, this is a separate space in the social network linked to the main seller account. The buyer clicks the "See the shop" on and finds the list of products with a detailed descriptions and prices. Social media platforms like Instagram and Facebook are popular channels for online shopping in the region, and many businesses are taking advantage of this trend by creating their own social media storefronts. Overall, a social media storefront can be a cost-effective and efficient way to sell products online in the UAE.
Merchant acquiring and payments peculiarities
Payment acceptance can be integrated directly into the platform on which you sell, or payment gateway providers can be connected directly. Here are some of the most popular payment gateways for the UAE ecommerce platforms:
Telr

Payfort

Checkout.com

CCAvenue

PayTabs

Mashreq Neo

Network International

2Checkout

Skrill

PayPal
Payment options mostly depend on the capabilities of the ecommerce platform. For example, Virto Commerce offers a seamless integration with any of the chosen vendors.
10 Best Dropshipping Suppliers in UAE 
To make the process of establishing your dropshipping business in UAE, we have selected the best suppliers (UAE) and examples of dropshipping companies in UAE that can help you make it work in 2023:
1. AliExpress
AliExpress is an online retail marketplace owned by Alibaba Group that offers a wide range of products at competitive prices, including electronics, clothing, home goods, and more.
Pros:
Large selection of products available from a variety of sellers

Buyer protection program to ensure safe and secure transactions

Free or low-cost shipping options are available
Cons:
Shipping times can be long, especially for products shipped from China

The quality of products can vary depending on the seller

Potential language barrier with sellers
Overall, AliExpress can be suitable for both small and big businesses, depending on their needs and preferences. Small businesses can take advantage of the low startup costs and access to a large customer base, while big businesses can benefit from the wide selection of products and competitive prices.
2. DHgate 
DHgate is a Chinese e-commerce platform that connects buyers and sellers. It specializes in providing a wide range of products at competitive prices, including electronics, fashion, and home goods.
Pros:
Competitive prices, with options to negotiate prices with sellers

Buyer protection program to ensure safe transactions

Offers drop shipping (UAE) services for sellers
Cons:
The quality of products may vary, and it can be difficult to verify the authenticity of products

Customer support can be slow to respond to inquiries

Limited payment options for buyers
Not the best option for businesses that prioritize quick shipping times or require high-quality, authentic products, but is popular as it offers dropshipping options.
3. Banggood 
The supplier has a large selection of products ranging from electronics, fashion, home and garden, beauty, and toys, among others.
Pros:
Offers dropshipping services

Multiple shipping options are available

Offers coupons and discounts
Cons:
Delivery times can be long, especially for international shipments

Customer service can be slow to respond at times

The quality of some products may not be consistent
They offer dropshipping services, which makes them an attractive option for e-commerce businesses.
4. Lightinthebox 
This is an online retail company that specializes in providing apparel, electronics, home and garden, and more.
Pros:
Affordable prices

Free shipping on some items

Multiple payment options are available
Cons:
Shipping times can be long due to international delivery

The quality of products may vary

Returns can be difficult and time-consuming
It can be good for small businesses who plan drop shipping in UAE as it offers affordable prices.
5. Geekbuying 
Geekbuying is an online electronics retailer that offers products from various categories, such as smartphones, computers, home appliances, audio and video, and gaming.
Pros:
Competitive pricing

Free shipping to some countries

Option to pay with various payment methods
Cons:
Some products may not be available for shipping to certain countries

Quality control issues with some products

Returns and warranty policies can be complicated
Geekbuying can be suitable for both small and big businesses, depending on their needs and budget.
6. SaleHoo 
SaleHoo is an online directory of wholesalers, manufacturers, and dropshippers that connects online retailers with product suppliers.
Pros:
Offers a range of educational resources.

Has an active community of ecommerce entrepreneurs who share their experiences.

Offers a 60-day money-back guarantee.
Cons:
Some niche products may not be available.

Does not offer a free trial.

Offers really limited supplier information.
Particularly popular among small businesses and entrepreneurs who may not have the resources to conduct extensive research and find suppliers on their own.
7. Worldwide Brands 
Provides a directory of certified wholesalers and dropshippers for online retailers. They offer a database of over 16 million products from about 8,000 suppliers.
Pros:
Provides a range of educational resources and tools to help businesses start and grow their ecommerce projects.

Provides a satisfaction guarantee and a refund policy.

Offers a one-time fee for lifetime access.
Cons:
Some suppliers listed in the directory may have high minimum order quantities or require businesses to have a physical storefront.

Does not offer a free trial.

The directory may not be as frequently updated as other services.
It fits all kinds of businesses; however, it can be expensive for the smaller ones.
8. Megagoods 
Megagoods is a US-based dropshipping supplier that provides access to over 2,000,000 products in various categories, including electronics, apparel, home goods, and more.
Pros:
The platform is user-friendly, and it is easy to search for and add products to your online store.

Provides fast and reliable shipping options.

Offers a large selection of products in various categories.
Cons:
Limited international shipping: Megagoods primarily ships within the United States.

Charges a monthly membership fee.

Does not provide detailed product information or images.
Suitable for both small and enterprise-level drop shipping in UAE. However, it makes more sense to use it for international North America – targeted businesses.
9. Doba 
Doba is a US-based dropshipping platform that offers over two million products from a variety of industries, including electronics, fashion, home and garden, and sports and recreation.
Pros:
Simplified order management and processing.

Ability to customize products with your own branding.

Training and support resources for members.
Cons:
Monthly membership fees.

Some products may have higher prices compared to other suppliers.

Limited international shipping options.
Fits all but might be expensive for small businesses.
10. BrandsGateway  
This is an online B2B (business-to-business) fashion marketplace that provides a platform for retailers and wholesalers to purchase high-end luxury fashion items in bulk at discounted prices. Offers drop shipping in Dubai, United Arab Emirates, and has warehouses in Europe and the United States.
Pros:
Offers a wide range of high-end luxury fashion products.

A dedicated account manager for each customer who can provide assistance with product selection and pricing.

Worldwide shipping options are available, with warehouses in Europe and the United States.
Cons:
Quite high prices.

For some retailers, even with the discounted rates offered by BrandsGateway.

Limited to the products available on the BrandsGateway platform only.
Fits both small and enterprise-level businesses.
Conclusion 
As dropshipping in the UAE becomes increasingly popular, it's time to learn more about this market and try to build your own successful business while the competition is still not high. Before doing this:
Read more about the dropshipping model.

Ensure you have created your idea and made a solid business plan.

Clear all the legal details.
To start over successfully, consider building your own scalable marketplace. The Virto Commerce team has already completed great marketplace projects, and that's why if you want to see how such a marketplace would look like for your business, you can always request a demo or contact us directly with questions related to your business dropshipping capabilities.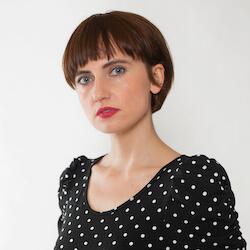 Marina Conquest
Marina Vorontsova has been working in IT since 2007, for the past three years as a writer. She covers all-things technology and contributes to business coverage.
You might also like...
B2B eCommerce Explained: A Comprehensive Guide with Real-World Examples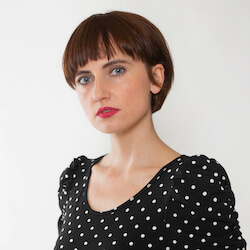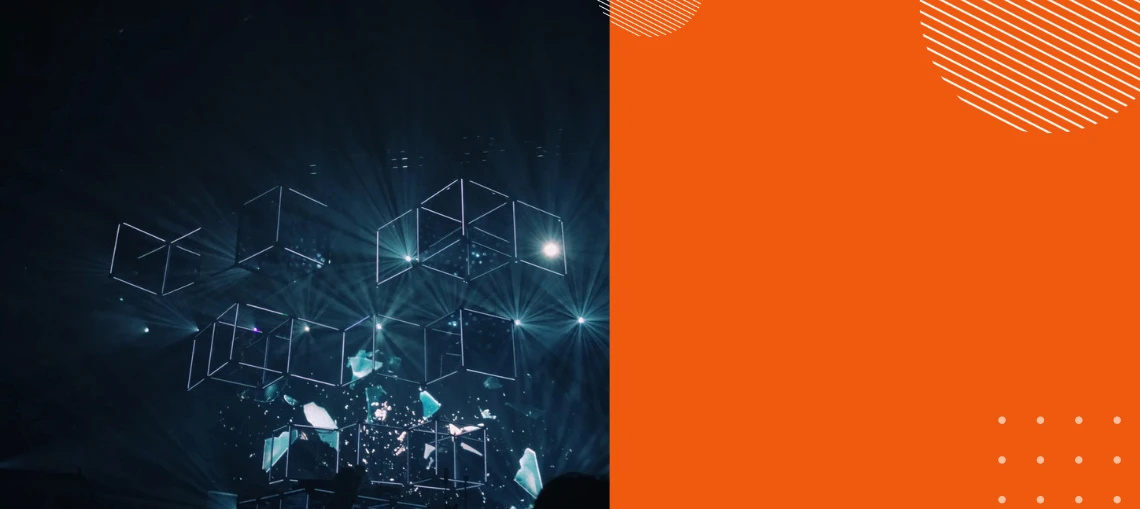 Top eCommerce Capabilities for Building Successful B2B Businesses