The State of Global eCommerce: Israel
Israel is a tiny, charming oasis amidst the sand-filled desert and silky dunes at the eastern end of the Mediterranean Sea in Western Asia. Despite the odds, both geographical and political, Israel has everything it takes to prosper: it possesses an enviable entrepreneurial spirit and a creative, highly educated workforce.
Popularly referred to as a startup nation, Israel is a leader in innovation in a variety of sectors, which attracts billion-dollar investments from research-keen national and foreign companies. Nearly two-thirds of the country's 300 research and development (R&D) centers are U.S. firms. Spearheaded by the Israel Innovation Authority, various governmental agencies provide extensive support for new technologies and encourage innovation. Recent years have also seen private venture capital firms flourish.
Yet, despite technological advancements and praiseworthy entrepreneurial verve, Israel still remains a relatively small ecommerce market. Nonetheless, domestic and cross-border commerce show great growth potential, thanks to the increasing levels of mobile penetration, a comparatively young generation, and a favorable investment climate.
In particular, Israel represents an excellent opportunity for foreign sellers of consumer goods for a few reasons: for one thing, there are relatively few domestic competitors, and secondly, national retail prices are unjustifiably high. Indeed, the startup nation that came up with drip irrigation and cherry tomatoes often offers consumer goods that are inferior in quality to those made in foreign countries. The Israeli middle class is always on the lookout for cheaper goods of better quality, so they are eager to purchase anything from jeans to shoes to kitchen appliances from overseas. Unsurprisingly, Alibaba, a Chinese ecommerce giant, has quickly garnered popularity among zealous Israeli shoppers. A strong presence of other foreign companies has contributed to making the Israeli ecommerce market more competitive and has compelled native players to offer equivalent services and products.
The Israeli economy, just like any other, was badly affected by the COVID pandemic. However, thanks to pre-pandemic economic policy buffers and the resiliency of the tech sector, Israel has emerged from the crisis relatively unscathed and, when it comes to ecommerce, even benefited from the pandemic.
eCommerce Market in Israel: Facts & Figures
According to Statista, ecommerce revenues in Israel in 2021 reached $5.976M and are projected to rise $8.433M by 2025, a compound annual growth rate (CAGR) of 11.44%. As of 2021, Israel was the 36th largest ecommerce market, ahead of Pakistan but behind Malaysia. With an increase of 24%, its ecommerce market contributed to worldwide growth of 29% in 2021.
Although market expansion is projected to continue over the next few years, the CAGR of 11%, a decrease from year-over-year growth of 24%, suggests a relatively saturated market.
While the COVID pandemic in 2020 brought a 220% increase in the number of Israeli ecommerce stores and ₪20B ($6.20B) in revenue, only 47.4% of Israelis buy online, versus 77.3% in the United States and 64% in China.
Moreover, Israelis prefer to do business on foreign rather than homegrown sites. In fact, the number of online transactions on foreign websites is twice as high as on Israeli sites. There are a few reasons for such a striking difference. First, despite all the renowned technological advances, Israeli ecommerce websites lag behind their western counterparts that have successfully adopted the newest ecommerce technology. Many websites in Israel offer a user experience that's mediocre at best. Even purchasing through the online apps of large retail chains doesn't rule out basic failures. It's ironic that Israel, being a pioneer in the optimization of many ecommerce elements, fails to produce strong ecommerce players on par with western rivals.
Social media
Social commerce is particularly popular in Israel, and Israelis are one of the most active populations on social media in the world.
Approximately 80% of Israelis or 6.8 million people in the country are on social media. According to a report published by comScore, Israelis spend an average of 11 hours a day on social media, almost twice as much as everywhere else in the world. Unsurprisingly, Facebook dominates the social landscape, with 6.18 million users as of 2021, followed by Instagram with 3.2 million users, which makes the latter enjoy the tenth highest penetration rate in the world at 39%. As a result, ecommerce companies spend significant resources to sustain their social media presence and support social interaction to assist the online buying and selling of products and services to Israelis.
Top shipping providers
Approximately 80% of Israelis or 6.8 million people in the country are on social media. According to a report published by comScore, Israelis spend an average of 11 hours a day on social media, almost twice as much as everywhere else in the world. Unsurprisingly, Facebook dominates the social landscape, with 6.18 million users as of 2021, followed by Instagram with 3.2 million users, which makes the latter enjoy the tenth highest penetration rate in the world at 39%. As a result, ecommerce companies spend significant resources to sustain their social media presence and support social interaction to assist the online buying and selling of products and services to Israelis.
Online payments
Israelis are avid credit card users, with MasterCard being the card system of choice among the majority of Israelis.
Below is the list of leading payment processing companies in Israel:
Tranzila is a leading payment gateway for secure internet transaction processing that provides merchants with advanced online solutions and infrastructure for credit card processing, e-business hosting, and ecommerce management.
ZOOZ is a payment orchestration provider that streamlines all aspects of the payment stack into one customizable platform. Acquired by PayU in 2018, ZOOZ has joined Naspers, a global Internet group and one of the largest technology investors in the world. Every time a user in Israel books a Gett (on-call transportation provider similar to Uber) ride or a flight online, there's a good chance they are using ZOOZ.
2checkout is an all-in-one modular monetization platform designed to meet the dynamic needs of ecommerce businesses, including the processing of global payments, subscription billing, adherence to global tax and compliance regulations, support for partner sales, and so on. 2checkout is not territorially confined to Israel. In fact, it has grown into a multinational company, whose services are used by more than 20,000 companies across 180+ countries.
Top Online Stores in Israel
The biggest player in the ecommerce market in Israel as of 2021 was shufersal.co.il with more than $902M in net sales, followed by shein.com and ksp.co.il with $244M and $133M, respectively.
The ecommerce stores ranked below either have a national focus or operate on a global scale. If a store operates globally, only the revenue generated in Israel was considered.
One of the fastest-growing stores in Israel is wildberries.co.il, a fashion commerce giant with Russian roots, which already achieved about US$1.1M in sales in 2021, a growth in revenue that amounted to 121% over the previous year.
Top 5 eCommerce Stores in Israel by Net Sales for 2021 (in US$)
| | | |
| --- | --- | --- |
| 1. | shufersal.co.il | $902M |
| 2. | Shein.com | $244M |
| 3. | ksp.co.il | $133M |
| 4. | amazon.com | $130M |
| 5. | next.co.il | $109M |
If judged by traffic, then according to similarweb.com, yad2.co.il was the most visited ecommerce and shopping website as of February 2022, followed by aliexpress.com as the runner up, and amazon.com ranking third. Out of the five most visited sites, zap.co.il is ranked in 4th place, and super-pharm.co.il closes out number five.
Shufersal
Shufersal, commonly known as Super-sal, is the largest supermarket chain in Israel. As of 2019, Shufersal had around 400 stores and 16,000 employees. Shufersal shares are traded on the Tel Aviv Stock Exchange, and it is a constituent of the TA-125 Index.
Shufersal.co.il is an online store with nationally-focused sales. With regard to the product range, shufersal.co.il achieves the greatest part of its digital net sales in the food & personal care category, followed by furniture & appliances.
Due to the global pandemic, shufersal.co.il saw a surge in demand, which was sustained throughout 2020 and 2021. The company's strategic investment in online platforms exponentially paid off, resulting in a 50% annual increase in online sales. The increase stemmed from a notable growth in the number of customers who subscribed to Shufersal online.
During the past year, the company upgraded its mobile app, which initially launched in 2020, significantly investing in mobile technology and heavily betting on personalization and self-service options. This way, alongside Uniphore, a conversational AI and automation platform, Shufersal has successfully implemented a digital customer service concierge as an add-on to its mobile app, website, IVR, print receipts (QR codes), and messaging (WhatsApp) channels.
In 2020, Shufersal built automated storage and picking warehouses in Kadima and Modi'in. The automated warehouses are based on technologies developed by Knapp, a global leader in the field of intralogistics solutions and automated warehouse systems. Shufersal's investment in automation will improve product availability and quality, as well as meet ever-increasing demand.
In the coming years, Shufersal expects to continue experimenting and upgrading its online platforms while expanding its value proposition and entering new non-food categories.
Zap Price Comparison
The Zap Price Comparison platform (www.zap.co.il) owned by Zap Group was established in 2000 to provide consumers with a smart and simple tool for comparing prices and obtaining information to arrive at a purchasing decision.
Today, the Zap Price Comparison tool is the leading price comparison site for products and services in Israel, which is visited by 10 million users per month. The site has contributed to a sort of consumer revolution in Israel in prime time and is still considered a go-to for shoppers despite the site's outdated design and average user experience.
Here's the rundown of things you can expect to find at :
Price comparison catalogue containing 1.5+M products

Price and popularity tracking tools, price alerts, and price drops

More than 300,000 business and product reviews

Content and video articles

More than 1,500 stores

Approximately 750 categories

Local purchases depending on the user's location

Special sales: refurbished products, secondhand, and so on.
Yad2
Founded in 2005 and acquired by German media group Axel Springer in 2014, Yad2.co.il is an online classifieds marketplace for trading in secondhand products. The marketplace features products such as electrical appliances, baby products, fashion items, furniture, cars, real estate, pets, as well as a job portal. More than 10,000 new ads are added to the site daily, driving 20M visits to the site each month.
Yad2 recently migrated most of its systems to Amazon Web Services (AWS). As a result of the migration, Yad2's website load time has been reduced by 30%, significantly improving the end-user experience. Yad2 has also recently begun working on machine learning (ML)—including the ability to automate images and video uploads for every ad — and its own recommendation or smart search engine.
Super-Pharm
Super-Pharm is an Israeli multinational pharmacy chain that also operates in Poland, Trinidad and Tobago, and China. Super-Pharm was founded by Murray Koffler and his two oldest children, Leon and Theo. Since its foundation in 1978, Super-Pharm has grown to 260 stores spread across the country and achieved the position as the largest drugstore chain in Israel with annual sales of $1.2B. The company sells pharmacy goods, cosmetics, toiletries, baby products, and as of March 2022, medical cannabis.
Super-Pharm's website was launched in 2016 and shortly thereafter, its mobile app, which became the most successful retail app in Israel. Within a few months of its launch, the app was downloaded more than 2.2M times, an unprecedented level of success for this type of app in Israel.
Following its digital success and surge in demand following the pandemic, Super-Pharm decided to expand its collaboration with Israeli startup Fabric, formerly CommonSense Robotics, to use robotized facilities in city centers. With the expansion of the collaboration, Fabric will triple the number of orders it fulfills for Super-Pharm by building and operating "micro-fulfillment centers" for nationwide same/next-day delivery services. The first such center, which opened by Super-Pharma in collaboration with Fabric in Tel-Aviv, helped the company increase the number of orders being filled by up to 250% throughout the pandemic.
In our next article in this series, we'll cover the state of ecommerce in southeast Asia.
Stay tuned and subscribe to our email newsletter to receive updates to our blog and other important pieces of Virto Commerce news related to our ecommerce platform.
Looking to expand your business and explore market opportunities in new geographies? Virto Commerce is the best ecommerce platform for multinational trade. Schedule a demo now to see how you can grow your business with the Virto platform and the Virto team's expertise.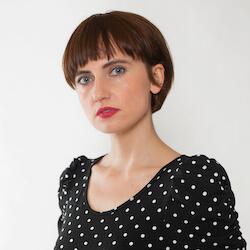 Marina Conquest
Marina Vorontsova has been working in IT since 2007, for the past three years as a writer. She covers all-things technology and contributes to business coverage.
You might also like...
B2B eCommerce Explained: A Comprehensive Guide with Real-World Examples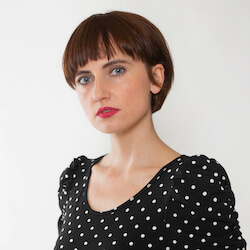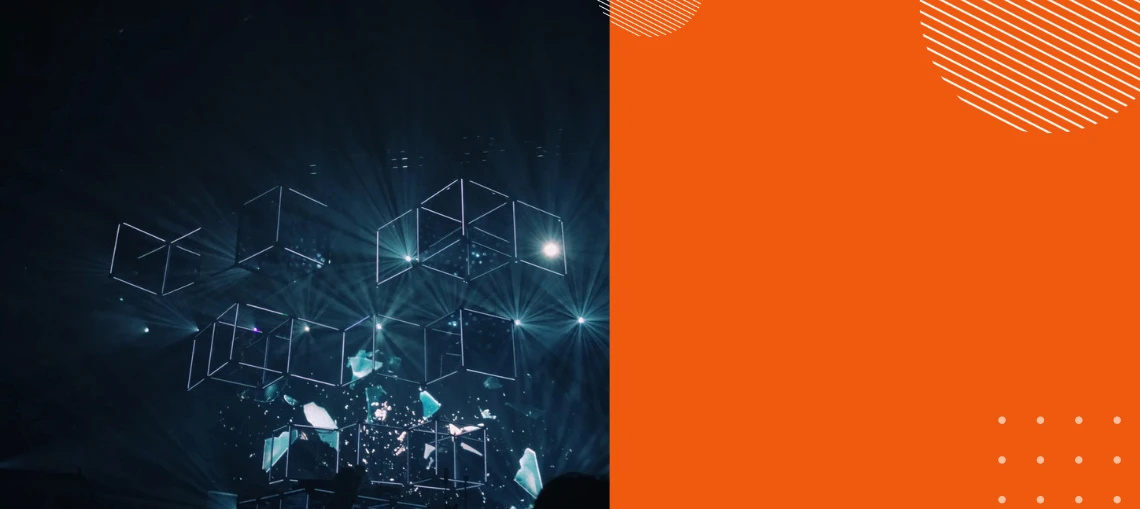 Top eCommerce Capabilities for Building Successful B2B Businesses