Eroe Consulting becomes Virto Solution Partner
February 24, 2021 – Dubai, Eroe Consulting has been appointed Virto Commerce Solution Partner focusing on automotive and manufacturing companies in the Middle East. By partnering with Virto Commerce, they choose a solid solution that solves ecommerce challenges and delivers robust multi-platform experiences that create integrated customer journeys.
"Eroe Consulting is dedicated to enabling smart digital businesses to expand and transform by providing secure technical foundations and strategic journeys. By becoming an official Virto Commerce Partner, we intend to bring our expertise to the Middle East to grow the business and expand our market there," stated Daniel Solomon, CEO and Delivery Advisor at Eroe Consulting. "Our expert team uses a variety of widely used platforms to facilitate innovative development. We leverage cloud-based out-of-the-box enterprise platforms such as Virto Commerce where we can create value, alongside inspiring custom-built solutions using AI, machine learning, virtual and augmented reality and other emerging technologies."
"The cooperation between Eroe Consulting and Virto Commerce allows us to present ourselves as the best choice for B2B commerce in the Middle East," according to Alexander Siniouguine, CEO and founder of Virto Commerce. "Eroe Consulting can offer the companies in the region their services as Virto Commerce experts in digital consulting, defining ecommerce strategies and implementing them. They have a unique approach consisting of 4 elements being agile innovation, digital designation, digital immersion and operational excellence which makes them perfectly positioned to transform our joint clients to ecommerce in the region."
"This partnership with Eroe Consulting will allow us to get introduced in the region," said Alain Van Hove, Sales Director EMEA & APAC, Virto Commerce. "With their digital transformation competencies, Eroe Consulting is the perfect partner to help our clients take their first steps in ecommerce."
About Eroe Consulting 
Eroe Consulting is a digital business transformation partner with combined expertise across digital technology, strategy, consulting, data science, and customer-driven, through strategic implementation to accelerate change opportunities and drive value. They help intelligent digital businesses grow and change, providing secure technical foundations and strategic journeys. They do this through consultancy, design and development, for their partners at every stage of business: from startups to global corporations.
Contact Eroe Consulting:
Daniel Solomon
CEO and Delivery Advisor
About Virto Commerce
Virto Commerce is a worldwide leader in B2B digital commerce software and was founded in 2011 by industry experts with decades of ecommerce experience. Virto Commerce provides robust composable digital commerce technology, and expertise to 100s of companies worldwide. Customers of Virto Commerce strategically use the open source Virto Commerce platform to build stronger customer relationships, improve customer experience and rapidly increase global online sales.
Contact Virto Commerce
Evgeny Grigul
Vice President Virto Commerce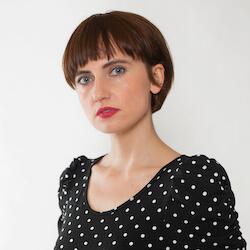 Marina Conquest
Marina Vorontsova has been working in IT since 2007, for the past three years as a writer. She covers all-things technology and contributes to business coverage.
You might also like...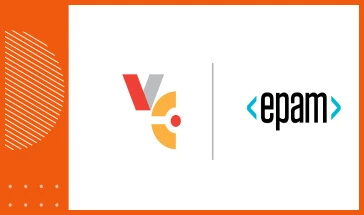 EPAM Systems Inc. Becomes Virto Commerce Solution Partner