Home
Virto Commerce blog
KiteSoft has been appointed as Virto Solution Partner for retail and manufacturing in Asia Pacific
KiteSoft has been appointed as Virto Solution Partner for retail and manufacturing in Asia Pacific
December, 2020 – Hanoi - Today, KiteSoft joined the Virto Commerce Partner program as a Solution partner after a thorough analysis of possible ecommerce platforms and

B2B ecommerce software solutions

on the market. The preferred choice of KiteSoft was a composable ecommerce ecosystem that supports a headless approach with an API-based architecture allowing companies to offer a seamless customer experience. All these characteristics have been found in the Virto Commerce platform with its outstanding

B2B marketplace platform.

With Virto Commerce, KiteSoft will now offer its customers an enterprise API-based ecommerce solution that integrates with any modern business software.
With KiteSoft, Virto Commerce has added a partner in the Asia Pacific with a base in Vietnam to develop this region in the field of digital commerce with an emphasis on the retail and manufacturing industry.
"We are extremely pleased that Virto Commerce recognizes us as a Solution Partner in the APAC region. This enables us to bring our digital transformation services to our clients effectively with support from Virto Commerce," said Hung Mai, Sales Director at KiteSoft.
"Kicking off with a fashion retailer as launching customer, this collaboration with KiteSoft is a perfect match for our expansion in the APAC region, "said Alexander Siniouguine, CEO and founder of Virto Commerce. "Through KiteSoft's know-how of the Vietnamese market, they can easily break through to quickly achieve ecommerce success with their customers."
"We are extremely pleased to announce this collaboration with KiteSoft, which will enable us to better serve our customer base in APAC and more particularly in Vietnam," said Alain Van Hove, Sales Director EMEA & APAC, Virto Commerce. " Moreover, as Kitesoft will be developing some custom modules addressing specific requirements for the Vietnamese market and contributing them back to the Virto Commerce platform, we will be able to offer a much richer set of out of the box functionalities to our Vietnamese customers. Simultaneously, KiteSoft will translate the Virto Commerce software to Vietnamese in order to offer a more convenient service to the market."
About KiteSoft
Born in the digital transformation era, KiteSoft is a forward-looking software implementation company focusing on providing custom software development services and solutions to help its clients to achieve their needs and targets through technology.
About Virto Commerce
Virto Commerce is a worldwide leader in B2B digital commerce software and was founded in 2011 by industry experts with decades of ecommerce experience. Virto Commerce provides robust composable digital commerce technology and expertise to over 100 companies worldwide. Customers of Virto Commerce strategically use the ecommerce open source asp net Virto Commerce platform to build stronger customer relationships, improve customer experience and rapidly increase global online sales.
Contact Virto Commerce:
Ilse Lauwens
Director Marketing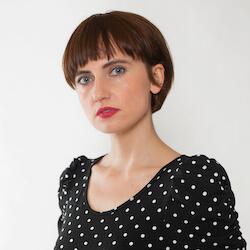 Marina Conquest
Marina Vorontsova has been working in IT since 2007, for the past three years as a writer. She covers all-things technology and contributes to business coverage.
You might also like...