Magento Alternatives 2022
Kick starting your eсommerce business can be challenging without the right facilities and infrastructures. At this present time, getting started on your ecommerce business is quite straightforward as there are several ecommerce platforms to choose from.
Magento is one of the best ecommerce building platforms. The store building platform is popular and it boasts over 260,000 online store users around the world.
However, being an open-source ecommerce platform, Magento offers complete customizability and hassle-free scalability but it is quite complex due to its coding requirements.
Hence, Magento might not be the best option for small businesses and beginners.
Here is a compilation of the best Magento alternatives for your business.
Let's dive in!
Why Magento Alternatives?
Mangento is regarded as the most popular open-source ecommerce platform. Its extreme popularity is because it offers users both website building, SaaS (Software as a Service), and open-source platform options.
However, it requires huge development costs coupled with poor website performance and complex customizations.
There are other competent online store building platforms which are embedded with easy to use features and customizations.
Business owners have been considering the following factors when choosing their Magento alternatives.
Special features
Another important factor to consider when searching for the best Magento alternative for your business is the features it provides.
Your preferred website builder should offer plugins and extensions that can help you discover your website's capabilities and widen its functionality for greater value.
Speed and maintenance
There are lots of extensions and plugins available on the Magento system for you to customize your website. These assets are very useful but due to the large volume of extensions and plugins available they tend to slow down your website system.
So, it's better to avoid such situations by choosing a Magento alternative that is easy to maintain.
Open-source or closed-source platform
Although open-source platforms like Magento offer excellent customizability at surprisingly low costs, you'll end up spending more on website designs and improvements.
However, closed-source (proprietary) platforms might seem expensive at first. It is actually pocket-friendly in the long-run.
Ease of use
Magento's customizations and features require coding know-how. If you know how to code or can hire website developers to help set up your site you're good to go.
There are other options that offer easy to use customizations and you might not need to hire professional website builders to set your site up for you.
SaaS or self-hosting
When building your website, the very first step is deciding where to host it. If you're a big brand and have a sophisticated infrastructure you can consider self-hosting your website.
Conversely, most businesses don't have heavy infrastructures making it unwise to self-host their websites. They can leverage SaaS platforms like Magento for their website hosting.
Solutions Provided by Magento Alternatives
If you've decided to move on from Magento, it's important to do a proper check to determine the best alternative for your business.
Best all-in-one ecommerce solution - Shopify
If what your b2b startup requires is a platform that enables you to design your ecommerce website from scratch and provides an excellent management of product sales and inventory, then Shopify is the perfect fit for your business.
Shopify is regarded as the most popular ecommerce platform and this is mainly because it provides incredible scalability.
Easiest-to-use ecommerce website builder - Wix
Wix, just like WooCommerce, is an eсommerce website builder. Wix is very easy to use as it is simply a drag-and-drop online store builder.
Wix is ideal for small businesses seeking to create websites in diverse niches. Wix also helps to incorporate essential eсommerce features into already existing wordpress sites.
Easiest all-in-one ecommerce solution - Volusion
If you need a platform that can help build your ecommerce website and boost your sales, then look no further. Volusion is a dedicated online business building platform that focuses on generating sales for businesses.
What makes Volusion even better is the fact that it is easy to use. It has lots of custom teams you can select to intricately design your website, keeping visitors engaged.
Best ecommerce platform for large stores - Bigcommerce
This is the perfect platform for stores looking to take their business to new heights. BigCommerce has a reputation for being a platform with lots of exceptional built-in-tools and data reporting features.
Bigcommerce comes with an extensive set of how-tos and guidelines for easy web page set up.
Best online store website builder - Squarespace
Squarespace is one of the best Magento alternatives for building fancy ecommerce websites. It is perfect for people without any programming or design knowledge looking to create attractive websites.
Squarespace has lots of great-looking and ready-to-use templates. It also helps in ensuring page titles, URLs, and description titles are all SEO-optimized.
Best open-source ecommerce solution - Virto Commerce
The best open-source Magento alternative that helps businesses build their website is Virto Commerce. Being open-source, it provides agile features that enable stores to satisfy their customers.
Virto Commerce allows users to launch their site via Microsoft Cloud and also helps them scale up their site with its multichannel solutions.
Best platform for small shops - 3dcart
3dcart is a widely used Magento alternative perfect for setting up a hosted online store. It is highly customizable and gives users huge flexibility to set up eCommerce websites.
3dcart enables smaller brands to use great reporting tools with exciting built-in features such as gift certificates, live chat plugins and bundling options.
Best wordpress ecommerce website builder - WooCommerce
WooCommerce is a unique Magento alternative. It is completely different from other alternatives as it is basically a wordpress plugin.
WooCommerce is prominent for its ability to convert a wordpress website into a super functioning online store.
Best Magento Alternatives 2022
Shopify
Shopify is a dedicated eсommerce platform for businesses and it supports up to 1,000,000 merchants around the world.
Shopify is incredibly scalable and comes with lots of built-in tools, excellent features, and intricately designed templates.
It has a superb customer support base that guides users through the rigorous process of online store creation.
It offers pocket-friendly plans which are packed with hosting, domain, and security features needed to develop a high-end online store.
Features
ABANDONED CART RECOVERY TOOLS

DEDICATED CUSTOMER SUPPORT

MULTI-CHANNEL INTEGRATION

SHIPPING PARTNERSHIPS

PRODUCT VARIANTS AND CATEGORIES

100+ SHOPIFY PAYMENT GATEWAYS

1200+ APPS

70+ THEMES

MULTIPLE LANGUAGES SUPPORT

AUTOMATIC TAX CALCULATION

DROPSHIPPING INTEGRATIONS

SEO TOOLS

INVENTORY MANAGEMENT SYSTEM

SSL CERTIFICATE

EMAIL MARKETING TEMPLATES
Pricing
Shopify offers varieties of payment plans. The services offered provide different provisions. There's also a free trail that lasts up to 90 days.

Lite Plan: $9 monthly - Perfect for selling unlimited products on Facebook.
Basic Plan: $29 monthly - most affordable for owning an online store.
Shopify Plan: $79 monthly - Best for growing businesses.
Advanced Plan: $299 monthly - ideal for large businesses looking to scale up.
Plus Plan: $2000+ - Ideal for enterprise level businesses with large budgets.
Pros
A friendly user interface

Extended free trial period

24/7 Customer support

Built-in-tools for SEO and analytics

Easy to scale up
Cons
Imposes transaction fees

No free plan

High cost of apps and plugins
Who is it suitable for?
Shopify offers a lot of advanced tools and it is ideal for companies selling online looking to scale up their business. With Shopify's intuitive design tools, businesses can upgrade their websites, and also add integrations and plugins from third parties.
Volusion
Volusion has been around since the late 90s. It is a hosted shopping cart service supporting over 180,000 businesses worldwide.
As a dedicated ecommerce platform, Volusion focuses on providing online store owners with website building, SEO, selling, hosting, and marketing tools.
Volusion offers great expandability options with plug-ins and extensions coupled with a variety of design templates and customizable themes to build an attractive online store.
It offers great customer support and gives clients the best experience with its customer order management options. It provides secure checkouts with SSL certifications, customer accounts, tax rates calculator, and SEO tools.
Features
Dedicated customer support

Friendly user interface

Customer order management

Built-in tools for marketing and SEO

Barcode generato

CSS editor

Social and multi-channel selling

Dropshipping

Customizable themes

Customer accounts

Tax rate calculator

Reports, analytics, and ROI tracking
Pricing
Volusion offers one of the cheapest payment plans. It provides three standard pricing plans, a prime custom pricing plan, and a 14-day free trial.

Personal Plan: $29 monthly - It generates up to $50k in revenue and allows sale of up to 100 products.
Professional Plan: $79 monthly - It generates up to $100k innrevenue and lists up to 5,000 products.
Business Plan: $299 monthly - It generates about $500k in revenue and markets unlimited amounts of products.
Prime Plan: Custom pricing - It's for large brands and generates $500k+ in revenues.
Pros
Easy set up

24/7 customer support

No transaction fees

Hosting provided

Access to account setting-up managers

Has many basic payment options
Who is it suitable for?
Volusion is perfect for businesses seeking website builders that provide beautiful templates and wonderful user experience. It comes with easy to set up customer accounts and provides users with advanced features to upgrade and scale their businesses.
BigCommerce
Known for its extraordinary and advanced features, Bigcommerce is one of the most popular ecommerce platforms. It is a hosted shopping cart platform that has generated over $25 Billion in sales for businesses worldwide.
Bigcommerce is a closed-source solution that offers a high security and hassle-free setup coupled with advanced SEO tools and multi-channel integrations.
It offers a variety of customizable templates which gives online stores an appealing look. Bigcommerce is perfect for brands looking to take their business to new heights as it provides multiple site integrations with third parties, a super responsive web hosting, excellent checkout system, and Google shopping integrations.
Features
Market goods and services without using apps

65+ Payment gateways

100+ Currencies accepted

Advanced analytics

Abandoned cart recovery tools

Discounting tools and coupons

Multi-channel integration

Streamlined online checkout system

Email marketing integrations

Google shopping options

eCommerce tools and analytics

Printable and savable shipping labels

Fast and secure web hosting

Shared SSL certificate with subscription

Responsive and customizable templates
Pricing
Bigcommerce pricing plans are very similar to Shopify's plans. It provides three different plans for businesses and an enterprise plan for larger brands.
The platform provides a 15-day free trial.

Standard Plan: $29.95 monthly - No transaction fees required and supports unlimited products sale.
Plus Plan: $79.95 monthly - Comes with marketing tools to increase business conversion.
Pro Plan: $299.95 monthly - Comes with a comprehensive set of advanced features which helps grow businesses.
Enterprise Plan: $400+ - Perfect for large brands looking to boost sales.
Pros
It is very scalable

24/7 Customer support

Multi-channel integration

Expansive set of built-in tools

Marketing and SEO tools

No transaction fees

Secure and fast web hosting
Cons
Shorter free trial compared to other competitors

No free plan available

Limits on annual sales

The advanced features compromises its ease of use
Who is it suitable for?
Bigcommerce is an ideal choice for businesses seeking to scale up and skyrocket their sales. It comes with marketing and SEO tools which helps in promoting goods and services. It also supports multi-channel integrations and requires no transaction fees.
Virto Commerce
Virto Commerce is a dedicated ecommerce platform which provides open-source solutions that enable quick website setup.
It adopts the .NET 4.6 framework and uses excellent web technologies like Liquid and AngularJS, making it a perfect choice for small online store owners, medium store brands, and enterprise level businesses.

Virto Commerce enables users to launch their sites on Microsoft cloud and provides multi-channel integrations for brands to maximize their marketing. It makes websites appealing with the customizable themes and extensions it provides.
The company is well known for its creative problem-solving approaches, flexible pricing models, e-commerce integrations and interchanges as well as great partner selection and website delivery.
Features
Content Management System (CMS)

Advanced catalog management

Responsive pricing engine

Abandoned cart technology

Multiple sales channels

Inventory management and control

Payment options

Promotions engine

Multiple vendor support

Customer Relationship Management (CRM)

Email marketing

Machine learning products recommendations

Multiple step checkout system

Data reporting tools

Distributed order management software

Data security
Pros
Offers open source solutions

Provides multiple stores and vendor supports

Multiple languages support

Multiple currency support

Offers free version
Cons
More suitable for larger B2B businesses rather than small B2C brands.
Who is it suitable for?
Virto Commerce is most suited for medium and large B2B businesses with complex business scenarios.
WooCommerce
WordPress is one of the largest website builders. When paired with WooCommerce, it becomes one of the major Magento alternatives in the field of eCommerce.
If you know how to code, you can turn your shop into a powerful selling platform that can be hosted anywhere. You can as well hire wordpress web developers to set up your store.
If you are a fan of installing a lot of plugins to improve your wordpress websites' work, this platform is made just for you. The plugins extend your options regarding functionality and make the process of tax reporting smoother and at the same time increase conversion rates through unique design features.
Features
400+ Extensions

Unrestricted customization

Abandoned cart recovery emails

Multiple channel integrations

Free shipping extension

Sell physical and digital products

Inventory management tools

Shop manager add-on features

Mobile app feature

Built-in gift cards, discounts, and coupons

Wordpress content marketing features

Products and checkout integration on pages

Multiple themes selection

Product filtering and sorting tool

Unlimited products, galleries, and images

Payment gateways

Built-in tools for SEO optimization

Analytics and reporting tools
Pricing
WooCommerce is simply an open-source Wordpress plugin solution for website development. Hence, it is free and doesn't have any standard pricing plan. However, Wordpress requires a hosting plan which ranges from $35 - $50 annually.
Pros
Free to use

It's open-source and gives full customizability

Huge discounts on USPS shipping

Lots of email marketing integrations

Mobile responsive

It's scalable

Lots of free plugins

No transaction fees

Blogging and content management features

Social media and Amazon integrations

SEO boost
Cons
Limited customer support

Usable only on an existing wordpress site

It provides a steep learning curve for newbies

Requires technical knowledge

Uncontrollable refund request process

In-person sales has no built-in POS
Who is it suitable for?
If you're seeking a platform for selling through your wordpress site or blog, WooCommerce is the ideal eсommerce solution for you. It has a variety of payment processing options and is technically free to use.
Squarespace
Squarespace is a multiple tool in the eсommerce field and an important alternative to Magento. It is an excellent online store building platform and is perfect for magazine subscription websites and restaurant booking systems.
Squarespace is highly recommended for store owners who know nothing about programming or design but still want to have a fancy website. It is easy to set up and manage, but compared to other platforms it lacks some essential features that Shopify or BigCommerce possess.
Squarespace has an appealing product presentation page and an equally attractive home page.
With Squarespace, get into SEO by receiving custom page titles, URLs, description titles, and redirects in addition to blogging capabilities that allow you to host your podcast, just like using WordPress.
Pricing
Squarespace provides four different pricing plans for clients of different levels. The plans come with a free custom domain and include a 14-day free trial.

Personal Plan: $12 monthly - The personal plan is perfect for newbies looking to sell online and it attracts no transaction fees. You'll save 25% on annual payment
Business Plan: $18 monthly - The business plan provides basic eCommerce functionality and it is ideal for small online stores looking to scale up. It saves 30% on annual payment.
Basic Commerce Plan: $26 monthly - The basic commerce plan is perfect for medium stores that want to boost their sales, you'll save 13% on annual payment.
Advanced Commerce Plan: $40 monthly - The advanced commerce plan is perfect for large online stores and it provides powerful analytics to monitor online store performance. You'll save 13% on annual payment as well.
Pros
Ideal for beginners

24/7 responsive customer support

No transaction fees

Multiple professional templates

Supports digital products and subscriptions

Mobile responsive store with multiple apps

Appointment scheduling features

Superb inventory system

Multiple extensions available
Cons
No app store available

Full functionality is provided only if hosting is bought on the platform

Limited app integrations

Complex learning curve
Features
Flexible product variations

Automatic multi-channel synchronization and integration of inventory

Unlimited products

Sell physical, digital, and service products

Social media integration

Automatic emailing

Customizable checkout systems
Who is it suitable for?
Do you own a magazine subscription website, a restaurant booking system, or an online selling blog, and you want an eCommerce platform which can help you market your products and services? Squarespace is the perfect online store building platform for your business. It provides an array of services which helps boost your sales and scale up your business.
Wix
Just like WordPress, Wix is an incredible website builder that is free and easy to use. Now, Wix has become one of the most widely used eсommerce platforms, becoming a great alternative to Magento in the field.
It is especially useful for small businesses and for those who want to create websites in niches such as design, photography, restaurant business and music due to the abundance of specific tools it provides to boost websites.
Wix poses itself as the most innovative website builder amongst the existing competitors. Easily accessible dashboards and drag & drop tools allow users to quickly send invoices, accept orders, and enable clients to place bookings.
It makes websites attractive and appealing as web developers get to choose from the multiple themes and templates it offers. Wix has recently introduced Artificial Design Intelligence that creates websites based on the user's preferences.
Features
500+ Professional templates

Customizable themes with intuitive designs

Dropshipping support

Abandoned cart recovery system

Social media marketing

Multiple payment gateways

Multiple custom shipping solutions

Availability of mobile apps

Multiple channel selling

Provides tax and shipping estimates

Products zoom features
Pricing
Wix offers three standard pricing plans and an enterprise plan for larger businesses. All plans come with a free 1 year custom domain, website booster, unlimited bandwidth, and a visitors analytics app.

Business Basic Plan: $23 monthly - The best plan for businesses just starting out. It gives 20GB storage and allows up to 5 hours of video.
Business Unlimited Plan: $27 monthly - The most popular wix eсommerce plan. It allows up to 10 hours worth of video content and gives 35 GB storage.
Business VIP Plan: $49 monthly - The most expensive wix eсommerce plan. It offers VIP support and priority response coupled with 30 video hours and 50 GB storage.
Enterprise Plan: $500 monthly - The most advanced wix eсommerce plan. It is an end-to-end solution that takes your business to the next level.
Pros
Easy to use

24/7 responsive customer support base

Free domain and unlimited bandwidth

Free subdomain option

Dashboard for store management

Incredibly intuitive interface

Affordable plans

Multiple customizable and beautiful templates

Easy integration of digital stores

Supports dropshipping stores

Accessible via mobile app

Social media integration and selling features
Cons
Limited content management features

Added cost due to transaction fees

Limited scalability

Ineffective stock management system

No free trial

Smaller features compared to other Magento alternatives

Requires stores to be self hosted on the platform
Who is it suitable for?
Wix eсommerce platform is the perfect choice for new startups as it provides a simple set up and offers lots of guidance. Wix is the platform that can help you host an already existing website and enable some essential e-commerce features into it. It is cheap and versatile.
3dcart
3dcart, besides other Magento competitors, is being widely used, and is ideal for new store owners. It can be a perfect solution, especially if you plan to set up a hosted e-commerce shop.
The platform is highly customizable, giving you the needed flexibility to set up your online store. 3dcart designs are Google certified making it a great choice for tanking websites on search engine result pages (SERPs).
3dcart has been in the field since 1997 and has proven its reliability. Since then, they are up to date with the latest cutting-edge technologies and design trends, always updating their templates and themes.
If you compare Magento and 3dcart, you'll find out that the platform provides excellent reporting tools with amazing built-in features such as, bundling options, live chat plugins, and gift certificates.
3dcart is an appealing Magento alternative in the sense that it doesn't include any transaction fees, allows you to upload unlimited products and has unlimited bandwidth.
Features
Pages are HTML and CSS editable

Customizable checkout system

Customer relationship management (CRM) features

Multiple manager accounts

200+ Payment gateways

Multiple shipping solutions

Multiple apps integration

Professional design and IT systems
Pricing
3dcart offers five different pricing plans. All plans come with a 15-day free trial, a fast and secure web hosting, unlimited orders and products, and no transaction fees.

Startup Store Plan: $19 monthly - This is an ideal plan for beginners and it allows one staff user account.
Basic Store Plan: $29 monthly - The basic store plan is great for small stores and it allows up to two staff user accounts.
Plus Store Plan: $79 monthly - The plus store plan is a superb choice for medium stores. It allows up to five staff user accounts.
Power Store Plan: $129 monthly - The most popular and widely used 3dcart plan. It allows up to ten staff user accounts.
Pro Store Plan: $299 monthly - A perfect plan for stores looking to reach greater heights. It allows up to fifteen staff user accounts.
Pros
Multiple inventory management tolls

Provides blogging functionality for online growth

Provision of business management tools

Provision of back-end for technical management

Multiple tools and apps integrations

SEO optimization

Zero transaction fees

Email marketing integration

Multiple payment options
Cons
Unresponsive customer support

Features might be complex for beginners

Lack of mobile apps

Platform can be used with the self hosting option only
Who is it suitable for
3dcart is best for businesses just starting out and looking to boost their sales. It is the perfect ecommerce platform for ranking websites and scaling up businesses. The platform is easy to use and has lots of built-in features to make online stores appealing.
Comparisons of Magento Alternatives
We've explained in detail how Magento alternatives fare against other competitors and how every single one of them can add value to businesses of diverse levels.
Now, here's a comparison table that shows the differences between these eсommerce platforms.
| | | | | |
| --- | --- | --- | --- | --- |
| Shopify | $$ - $$$$ | Multi-channel sales | 2800 + apps | 4 / 5 |
| Wix | $$ - $$$ | Product videos | 250 apps ( 50 + ecommerce specific) | 4 / 5 |
| BigCommerce | $$ - $$$$ | Getting feedback before your store it's live | 600 + apps | 4 / 5 |
| WooCommerce | 0 - $$$ | Flexibility and customization options | 280 + ofiicial extension | 3 / 5 |
| Volusion | $$ - $$$$ | Dedicated account manager for 24/7 personal suport | 20 + apps | 5 / 5 |
| Virto Commerce | $$$ | Open source, mutli-channel, composable, cloud-native, headless | 500 + apps | 3 / 5 |
Conclusion
Magento is one of the most widely known and used eсommerce platforms worldwide. It has lots of built-in features and tools which can be used to create responsive online stores. Mangento however is best for those who have knowledge on programming or can afford to hire Magento developers.
Conversely, if you can't afford the developmental costs offered on the Magento website there are other eсommerce platforms to consider depending on your business needs.
If you're just starting out you might consider 3dcart, Squarespace, or Wix to get started. And if you're only looking to scale up your business, Virto Commerce, Shopify, BigCommerce, and others might be the perfect choice for your business.

Mary Gabrielyan
Mary is an B2B marketer and ecommerce enthusiast with more than a decade of experience in media and marketing. She loves covering B2B marketing, user journey , and B2B customer experience related topics.
You might also like...
B2B eCommerce Explained: A Comprehensive Guide with Real-World Examples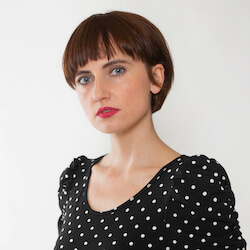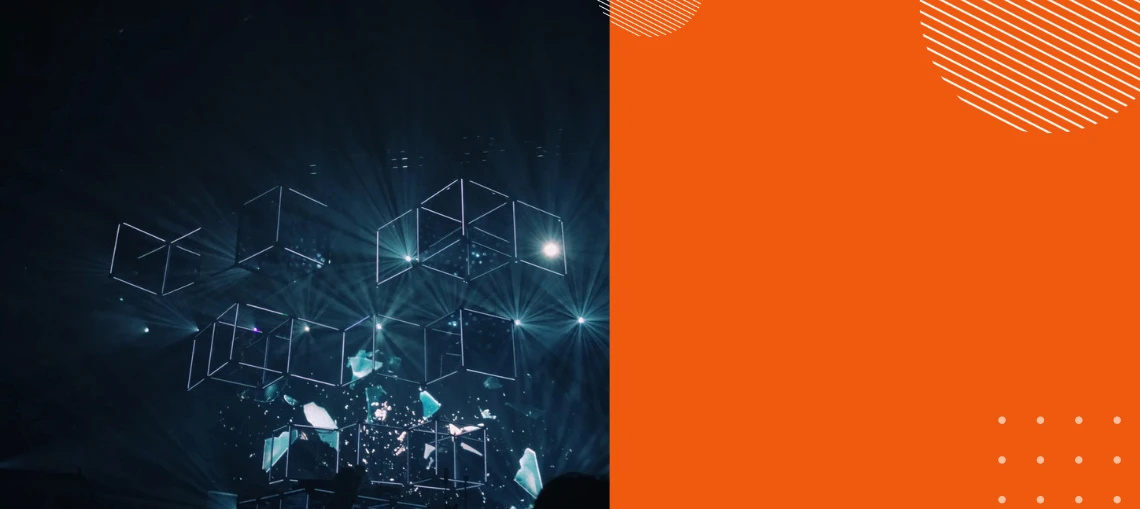 Top eCommerce Capabilities for Building Successful B2B Businesses