Tips on Improving Post-purchase Experience in B2B
As discussed in our previous article on the subject, customer experience is foundational to building mutually beneficial long-lasting customer relationships. The truth is that the post-purchase experience, which has been up to recently ignored in ecommerce, is where lifetime customers are won and lost.
What we observe in both B2B and B2C, however, is that many business leaders concentrate on customer acquisition rather than retention and regard the sale as an endpoint. We believe that's a bad way of doing business, because existing customers are a brand's most valuable asset. Retention is critical. According to Harvard Business Review, improving customer retention rates by just 5% can increase profits by 25 to 95%. Creating a seamless post-purchase experience is an incredible opportunity to increase customer retention, build trust, and give your brand a wider purpose that stretches beyond the sale.
In this article, we discuss how to master the post-purchase experience so it brings joy and satisfaction to your customers every step of the way.
What Is the Post-purchase Experience?
The post-purchase experience is the engagement that starts after the sale and ends with the product's consumption or return. In other words, this experience includes all activities, messages, and brand interactions with a customer after they purchase your product or service.
After buyers complete their purchase, they can feel a full spectrum of emotions ranging from satisfaction and anticipation to anxiety. Analyzing the psychology behind customer behavior can reveal many opportunities for engagement within the customer journey. Although B2B customers rarely feel excitement after completing a purchase, satisfaction and anxiety are common feelings. Unlike B2C, however, those feelings are less personal and are more bound up with the business processes that the purchase of your product affects.
Why Is Post-purchase Experience Important?
Since the post-purchase experience is instrumental in retaining business clients, planning and designing the after-sales journey is critical.
Let's look at the following statistics, which speak for themselves:
As the above statistics indicate, the post-purchase experience plays a key role in cementing brand loyalty.
The good news is that, with a little bit of thought and technology, you can have a post-purchase strategy up and running in no time. Below are a few tips on how to get started.
Tips on Improving the Post-purchase Experience
In this section, we discuss the latest trends in the development of post-purchase or after-sales experiences, from tracking updates and text messaging all the way through loyalty points and perks.
Show you care
A thank-you page might sound like an unimaginative suggestion, but it really is quite important. Let a thank-you page be the first thing a customer sees after completing a purchase, making it the first step beyond your conversion tunnel. A well-designed thank-you page that conveys more than just gratitude to your clients can really make a difference and scale up your conversion rate.
There are a few ways you can use your thank-you page that can either target post-purchase anxiety or make customers take the desired action, such as bringing in referrals or sharing your website on social media for a discount. Below are a few suggestions:
Express sincere gratitude and pleasure in doing business with a customer.

Ask for referrals by providing an invite link.

Increase social media engagement by asking customers to share your link or highlighting social media content and encouraging customers to join.

Cross-sell by recommending relevant products, parts, substitutes, or after-sales support services.

Offer relevant content material, such as articles and how-to guides on your blog that educate your customer about the product.

Add testimonials from previous buyers to reassure customers they are making the right decision.

Provide order tracking information.

Include contact information for customers to get back to you if they have questions.
Reassure all is in control
To assure customers they are in good hands, it's better to provide essential order and delivery information on the checkout page, so delivery dates or any expected delays won't come as a surprise to your customer.
Package insurance, in particular, is in high demand, so it's essential to provide your customers with such options. Insurance is a great way to relieve customers from post-purchase anxiety regarding product safety during delivery and a fantastic tool to reduce the number of returns. According to Route, a tracking service provider, merchants who show customers they can back them up in case something happens to their packages see upwards of a 50% increase in purchases.
On a thank-you page, if possible, provide a map where customers can see the location of their order and when it's coming. What's more important, however, is to have a solid method of ongoing communication with the client, in case there's a gap in delivery or fulfillment. This keeps them up-to-date on new delivery estimates and assures your customers that all is in control.
Be transparent
The recent increase in shipping costs and unexpected delays due to supply chain disruptions are the number one reason customers decide to abandon their carts. To avoid situations such as these, it's best to be up-front with your customers and transparent about all your fees, taxes, and fulfillment costs before the customer reaches the checkout page. The more steps you make your customer go through before reaching such important information as the shipping and fulfillment expenses, the more disappointed they're going to be if they get to the end, only to discover that they can't afford your services at the moment or need to postpone important business processes due to unexpected delays.
You may also turn the shipping issue into an opportunity. For example, consider offering free shipping options to offset the costs to the customer—for example, increase your free shipping threshold to encourage your customers to put a bit more in their cart. Again, package protection also helps offset the costs that can significantly add up in case something happens to the package. You can also use free shipping offers to entice your customers into a loyalty program or use it as a one-time offer for newly registered buyers so you get people to sign up, share their contacts, and, finally, purchase something or request more information.
Ensure satisfaction from your purchase
Once your customer receives their order, you want to make sure they know how to use it, enjoy it, or derive the most value from it. A simple how-to guide with an infographic in an email, a link to a video message, or a section on the website that answers the most frequently asked questions can facilitate further communication with the customer and reduce the risk of returns from buyers who find the product too complicated.
To ensure the product lasts longer, follow up with an email with product care tips that explain how to prevent the product from wearing out too quickly.
Encourage feedback
A great way to learn if the customer has issues with the product—or, on the contrary, is enjoying it without any difficulty—is to ask them directly.
Consider the time frame for sending a message, depending on what type of product it is – something the customer is likely to try right away or need to use for a while to provide adequate feedback.
With that in mind, send an email with a survey form or a link for customers to leave a review and share their experience.
You may encourage your customers further and reward them for spending time reviewing the product by adding free loyalty points to their accounts or providing a discount coupon for the next order.
Notifications
Replenishment emails are automatic messages that inform the customer that their product is about to run out, so they can reorder on time. These emails can be blasted out automatically with little effort, but provide a massive value both for your business and the customer. This attention to detail enhances customer experiences by offering convenience and makes your brand a source of reliability.
Reward loaylty
Loyalty programs are customer retention solutions that help businesses establish brand loyalty with their customers. Such programs are powerful tools to capture valuable data and personalize customer experiences.
As mentioned, you can ask your customers to join your loyalty program on a thank-you page. Otherwise, send an email with an offer to join. Whenever you decide to offer membership to the loyalty program, ensure your loyalty rewards are worth the value of your customer's time. The benefits could range from things like exclusive offers and VIP access to sales to free shipping and loyalty points on purchases.
IBM's loyalty program, for example, rewards customers for expanding their knowledge about IBM products in challenge-based games and allows them to redeem those points for private sessions with IBM experts.
Lenovo has a loyalty program called the Leap Program, which rewards partners for selling Lenovo products and participating in education sessions and allows partners to redeem points for cash rewards.
Have a wider cause
On the market, we are seeing a huge interest from customers in brands that offer something more than just products, but also have a wider cause, like trying to make the world a better place.
As brands shift their focus on sustainability and start to support causes, many forget to inform and educate their customers about their goals. A great way to keep customers up-to-date on your sustainability program is to provide a comprehensive page on your site that encourages them to contribute through your loyalty program.
You may consider awarding customers bonus loyalty points by asking them to share an article where you define your sustainability goals or provide any other information on how you support your cause now and how someone can contribute. You may also allow your customers to donate their loyalty points in support of your cause.
Giving your customers an opportunity to contribute is a great way to turn your buyers into passionate advocates.
Recommendations, quick ordering, reordering
Finally, you can turn your customers' post-purchase journey into a segue for the pre-purchase experience.
By sending replenishment notifications and links with a quick order and reorder forms, you make your customer's life a lot easier.
Providing relevant recommendations on a quick reorder form with substitute products or parts when the original is out of stock ensures your customers hit the 'buy' button.
The options are endless as long as you provide your customer with either inspiration or convenience.
Case Study: Bosch Loyalty Portal
Here's the story of how Virto Commerce helped Bosch Thermotechnology build its loyalty portal that gave Bosch access to its end customers.
Bosch Thermotechnology (Bosch Thermotechnik) makes heating and air conditioning solutions for residential, commercial, and industrial applications. Traditionally, the company relied on its distribution channels for completing the final sale, having no access to important customer information on how and where customers used the company's products and how well the distribution channels worked. To gain access to customer data, Bosch Thermotechnik wanted to create a digital customer loyalty program that would allow it to interact with the customer directly.
Bosch was looking for a solution that would adhere to the following specific criteria:
Integration with multiple fulfillment providers

Points-based purchase system with no actual currency exchange

High level of automation for importing new products
Working alongside Virto Commerce, Bosch developed the Virto Commerce Webshop for Bosch Thermotechnik Sales Digital Unit, which now supports sales with an established loyalty program, lead management system, and customer pages.
The Sales Digital Unit is essentially a loyalty portal where partners register Bosch Thermotechnik products they bought with a serial number in return for points, which they can spend for marketing materials, professional tools, or clothing - all related to the Bosch brand.
There are different partner levels that depend on the number of items sold and other criteria, which allows Bosch to motivate partners to perform better.
"The year we switched to a new application and the Virto Commerce backend, we doubled our turnover from 3.5 [million] to 7.5 [million] euros. Definitely a successful project!" attests Cornelius Munz, Senior Software Engineer, Bosch Thermotechnik.
With the portal built on Virto Commerce and the Microsoft technology stack, Bosch Thermotechnik now has access to valuable customer data and insights, can motivate its partners, and support those who perform best. The Bosch Thermotechnik Customer Loyalty Portal serves as a long-term solution that will grow with Bosch Thermotechnik and meet its future business needs.
Conclusion
As explained, your post-purchase strategy is one of the most important parts of your customer experience that, if utilized properly, can bring significant benefits to business, such as increasing customer retention and improving brand loyalty. In ecommerce, brands have a fantastic chance to leave a long-lasting good impression. Starting from a simple thank you and ending with lucrative rewards, there are dozens of ways to be creative and turn your customer's after-sales journey into an enjoyable and productive experience.
Marina Vorontsova
Marina Vorontsova has been working in IT since 2007, for the past three years as a writer. She covers all-things technology and contributes to business coverage.
You might also like...
B2B Loyalty & Incentive Programs: Ultimate Guide & Software Review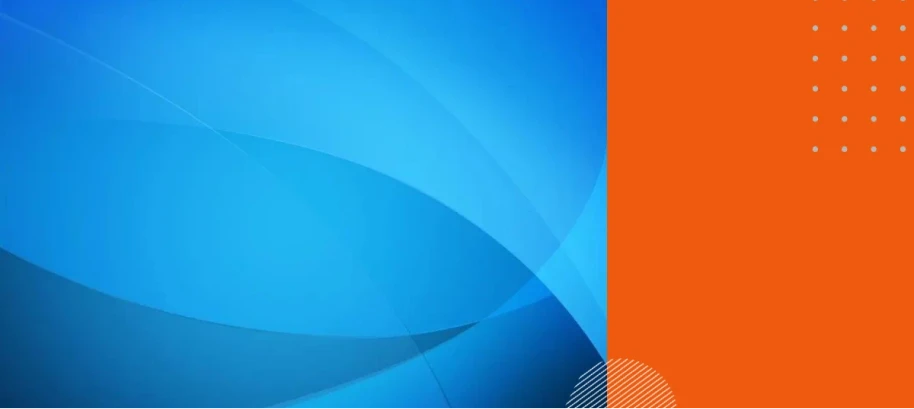 Understanding the B2B Customer Journey: A Comprehensive Practical Guide