Making Sense of International eCommerce. Middle East: Turkey & Persian Gulf
The world of international ecommerce is not confined to the Western world. In fact, Western preeminence is gradually but steadily slipping away as China, India, Brazil, the countries of the Persian Gulf, and other emerging powers rise from undeserved oblivion. As Western dominance wanes and the center of gravity shifts to the East, we are paying more attention to what's happening with the rising 'rest' by examining individual regions closely. A careful study of different emerging powers helps us understand their culture, heritage, mentality, political and ideological diversity, and different concepts of commerce and economics.
In this series of articles, we'll examine two distinct regions – the Middle East and Southeast Asia. From the Middle East region, we'll look at Turkey, Iran, Saudi Arabia (SA), the United Arab Emirates (UAE), and Israel. In this piece, in particular, we'll examine Turkey and the countries that surround the Persian Gulf, which includes Iran, Saudi Arabia, and the United Arab Emirates. We'll cover Israel in a separate article as part of our Middle East oeuvre.
Before we get started, here's a quick note on the demarcations of the Persian Gulf and the Gulf Cooperation Council (GCC). Although the two names are sometimes used interchangeably, there are significant differences. First, the Persian Gulf refers primarily to the geographical region surrounding the Arabian Gulf, the Mediterranean Sea in Western Asia. The countries surrounding the gulf are Bahrain, Iran, Iraq, Kuwait, Qatar, SA, and the UAE. Referring to the GCC, on the other hand, bears political and economic connotations. Strictly speaking, the GCC is a regional intergovernmental political and economic union that consists of Bahrain, Kuwait, Oman, Qatar, SA, and the UAE. While the list of Persian Gulf countries includes Iran, the GCC clearly doesn't, and vice versa – while the GCC includes Oman, the Persian Gulf countries do not.
Turkey's ecommerce significantly benefited from the COVID-19 pandemic. The country's ecommerce volume rose 66% year over year in 2020, reaching $32B, while the number of ecommerce companies surged by 275% to more than 256,000 businesses. The number of orders reached 2.3B, an increase of 68%, with food and supermarket sectors witnessing increases in excess of 200%.
Even before the pandemic, rapid sales growth coupled with a young population had established Turkey as an intriguing ecommerce playground.
Looking ahead, the Turkish ecommerce market is expected to grow at 14% compound annual growth rate or CAGR until 2023, slowing down on the way, but still leaving the country with one of the higher growth predictions in the JP Morgan Chase report on ecommerce. Aided by good smartphone penetration of almost 62% and readily available access to 3G and 4G networks, mobile commerce in Turkey is expected to outperform overall ecommerce, growing at an 18.6% CAGR until 2023.
However, doing business in Turkey is not exactly a walk in the park. The country suffered a dramatic drop in its currency value in 2021, which was followed by nerve-wracking inflation as a direct consequence of the government's failed economic policy of 'low interest rates at any cost.' That's why it's particularly surprising the country still breeds awesome digital companies capable of growing into impressively large enterprises worth $10B, like Trendyol. Maybe it's because they've been battle-hardened that they've also become strikingly resilient. Graduating from Turkey's school of hard knocks, living amid galloping price increases and negligible venture capital funding, those companies have learned to grow leanly and prudently into dazzling multinational corporations that stand proudly among their Western peers, albeit with curious names that are hard to pronounce in English. We'll talk about two of them below.
Trendyol
Trendyol is an ecommerce marketplace platform and company headquartered in Istanbul. Founded in 2010, the company has grown into one of the largest ecommerce enterprises in the world with more than one million packages delivered daily across a wide range of categories from fashion to electronics.
In August 2021, Trendyol raised $1.5B from a number of high-profile investors, thus valuing the company at $16.5B and becoming Turkey's first decacorn or private, venture-backed company with a value exceeding $10B. Alibaba has been backing Trendyol since 2018 when the Chinese emporium acquired a stake in the company, which it later raised to 86.5% in 2021. Alibaba's influence runs deep: Trendyol shares the Chinese marketplace model and calls itself a super-app, thereby announcing its ambitious intentions to offer a variety of services, some of which it already provides. When it comes to international expansion, Trendyol will most probably look to the East too, spreading to Eastern Europe and the Middle East to mobile-mad places where the super-app potential is much greater.
The company's founder, Demet Mutlu, protects the company from unnecessary media attention and mostly shuns interview requests. Among the few things that are well-known about the company's founder is that she's a Harvard dropout with an impressive track record and enviable entrepreneurial spirit. According to investors who are close to Ms. Mutlu, she's absolutely maniacal about tech. Although shy of media attention, Ms. Mutlu is a passionate advocate for women in the digital economy. In fact, women make up 50% of Trendyol's employees.
Getir
By contract, Getir's first foreign backer was Michael Moritz of Sequoia Capital, an American venture capital firm. Aptly, instead of looking at the East, Getir followed the Silicon Valley playbook: blitz scale first, make money later. Founded in 2015, Getir claims to have invented "ultrafast" deliveries of less than ten minutes. However, it was easier to get started with such a promise in Turkey, where few people live more than ten minutes from a shop.
Getir has expanded aggressively since then, generating $120M from sales in 2019, thereby attracting high profile investors, who poured more than $768 million into the company since its foundation. Getir's valuation subsequently rose to $12 billion. What Nazım Salur, the company's founder, bets on are the speed, discounts, and, perhaps in the future, the temptation to treat Getir like a personal butler. Having launched its business in the UK a year ago, the company has quickly expanded to more than 40 cities in both Europe and America. Mr. Salur has an unprecedented level of ambition — he has been eyeing America for a while, once saying that "If you're a startup guy, you want to succeed where the startups are."
Totally unlike Ms. Mutlu at Trendyol, Mr. Salur revels in media attention and welcomes journalists to Getir's brightly lit storage depots to showcase delivery mopeds and discuss his cash-guzzling business. All is going well so far for Getir.
Iran is a different story, however. The lack of reliable statistics and various conflicting estimates make it hard to evaluate the real state of affairs. However, from bits and pieces we were able to glean from different sources, we've managed to paint an adequate picture.
First, even though Internet penetration statistics are notoriously unreliable, with official rates being portrayed as high as 85%, it's reasonable to estimate that the real rate hovers around 65-70%. Internet quality is still low, prices are high, and the state-run Telecommunications Infrastructure Company holds a monopoly on bandwidth in the country.
On the other hand, there are some 94 million Internet devices in use among Iran's 80 million people with more than 70% of the population using smartphones. In recent years, an easily accessible 3G network has accelerated widespread Internet penetration and usage, which is why most Iranian people initially experience the Internet through their mobile devices.
Moreover, thanks to the efforts of a few ambitious operators and handsome government backing, the country has been increasing its deployment of networks based on 4G, having recently reached 90% of 4G LTE population coverage.
The Iranian government has also been eyeing 5G and has recently embarked on preparing regulations for 5G deployment and bandwidth allocation.
However, despite multiple efforts to transform the country's digital economy, the Iranian government still treats the Internet with suspicion, primarily because it has proven instrumental over the years in organizing people's protests. For instance, in the fall of 2019, during widespread unrest, the government imposed a near-total Internet blackout. Even scattered demonstrations have not been immune to shutdowns or service disruptions as was witnessed in the recent protests over water shortages in Iran's southwest. Lest the Internet spark dissension and lead to more turmoil, the government banned some social media platforms and messaging apps, thereby creating what authorities call a "halal net," a locally controlled, "clean" version of the Internet. This way, while a few of the platforms like Instagram and WhatsApp still remain unblocked, the majority of popular foreign websites such as YouTube, Facebook, Twitter, and Telegram were blocked a decade ago. Yet, it looks like the Iranian government still considers social media in the country "unbridled" and persistently calls for more control. The recently introduced Users Protection Bill, which has yet to be finalized, could lead to a disruption of the few remaining foreign media platforms.
Overall, Iranians have been practically shut down from the Internet both internally (because of the actions of the state) and externally (due to harsh American sanctions). Consequently, people have been severed from the international banking system and left with no option to shop internationally. To partially offset those sanctions, Iran came up with the Joint Comprehensive Plan of Action, which had a notable impact on Iran's business climate, including ecommerce, as it made it easier for foreign investors (except Americans) to invest in the country.
Despite those bifurcated setbacks, the share of ecommerce in Iran's GDP is growing. According to official statements, new technologies (particularly blockchain and cryptocurrencies) have helped the country withstand the U.S. economic sanctions and battle against the coronavirus pandemic. In February 2021, the head of the Iran Center for e-Commerce Development announced that the value of Iran's ecommerce transactions during the first six months of the previous calendar year of 2020 increased by four times compared to the same period in 2019.
The total value of digital transactions during the same period in 2021 surpassed 5.6 trillion rials (about $21.5M). Just like everywhere else in the world, the pandemic greatly accelerated the digital transformation of Iranian businesses, resulting in more than 190,000 businesses moving totally or partially online. In the meantime, those businesses that had already been operating online tried to strengthen their digital capacities. Among the most popular ecommerce websites in Iran are Digikala, Snapp, and Pintapin. We'll look in more detail at Digikala, the largest ecommerce business in Iran as of today.
Dijikala
Founded in 2006 by twin brothers with meager funds, Digikala has grown into Iran's third most-visited website and the largest ecommerce business in the country. Despite being known as the leader in online retail, Digikala has contributed far more to the country's ecommerce ecosystem than just an online marketplace. Driven by ambition and a healthy entrepreneurial spirit, the Mohammadi brothers want their platform to become the primary destination for online shopping—not only in Iran, but all throughout the Middle East.
As of now, Digikala offers same-day delivery in Tehran and Karaj and next day delivery in 20 other cities. With more than five million products, 160,000 sellers, and 40 million active monthly users, Digikala is already regarded as one of the major businesses in the Middle East.
As mentioned, Digikala is also more than just a marketplace. In fact, Digikala is a group of companies active in logistics, ecommerce, content, fintech, and innovation. The group has more than ten subsidiaries, including Fidibo, Digipay, Pindo, and Komodaa, among others.
Saudi Arabia (SA) is yet another, entirely different beast, worth a $50B dollar opportunity, according to a report recently released by BCG. The report, prepared in collaboration with Meta, describes how SA has so far sustained progress toward its 2030 vision of becoming a digital economy and how SA's ecommerce market has already outpaced that of traditional retail. However, since SA's digital market is still in its nascent stages of development, it presents a unique opportunity for nimble investors to cash in on this lucrative opportunity, according to the report.
Let's look at SA's current state of ecommerce affairs in detail below.
In 2020, online sales in SA amounted to 8% of total retail sales, compared to 18% worldwide, a figure that's much lower than those in leading ecommerce markets. There were a few reasons for such low numbers. For one thing, the SA market is considerably smaller than the markets in China or the U.S. Secondly, the lack of a robust ecommerce ecosystem hinders the growth of the budding sector.
The BCG report argues, however, that the investment and, consequently, the advancement in the ecommerce ecosystem in the next few years will present a myriad of business and social opportunities. While business opportunities seem obvious, the social possibilities are perhaps more discreet. The flourishing ecommerce industry will generate a significant number of jobs requiring varied sets of skills and qualification levels, attract present and future residents, and support entrepreneurial activities due to low entry barriers for specialized players.
Following the increasing shift in consumer preferences to everything digital, businesses have already started actively employing the existing ecosystem while looking for possibilities of extending current networks in order to facilitate the provision of efficient market access to new products and services. One of the primary enablers for the healthy growth of a digital economy will be the creation of a sustainable business environment that includes such factors as last-mile logistics, online payment adoption, and Internet connectivity, among other things.
So far, however, less than 1% of SA's logistics businesses utilize modern digital solutions. Again, this presents a huge opportunity for investors. Thankfully, SA's government recognized its good fortune and is encouraging additional players to enter the market. So far, SA has reached an investment of $21B in services and products varying between 45,000 shops and ecommerce platforms. Out of SA's total cross-border ecommerce market, 46% is carried out with China.
Among the most popular ecommerce stores in SA are Jarir, Extra, Al-Dawa Pharmacies, JollyChic, and others.
Jarir
Jarir.com, operated by Jarir Bookstore, is an online store with nationally focused sales. In its early years, the bookstore dealt in used books and art sold by expats living in Riyadh, SA, but since then, it has grown to be the largest retailer of books and consumer electronics in the country.
The company had an IPO in 2003, and a third of its shares are currently traded on Tadawul, the Saudi stock exchange.
Due to the pandemic, Jarir's online sales rose six-fold in the second quarter of 2020. In the same year, the store was recognized as a number one SA retailer and ranked 61st out of the Top 100 companies in the Arab World, according to Forbes.
Jarir's ecommerce sales, almost entirely generated in SA, amounted to $113.8M in 2021.
Jarir achieves the greatest part of its ecommerce net sales in the toys, hobby & DIY category, followed by the electronics & media sector. Jarir's brand value is number eight in SA and number one in retail, with an estimated worth of SAR 5.6B (~$1.49B).
Among Jarir's strategic priorities are 80 showrooms in SA and the GCC by 2025, retaining market leadership by forecasting future technology trends, utilizing innovative technologies, increasing the store's data-driven capabilities, and creating value in after-sales services.
The United Arab Emirates (UAE) is an absolute leader in ecommerce among GCC states. Unsurprisingly, UAE's market significantly benefited from the pandemic, jumping by 53% to a record $3.9B in online sales, which is 10% of total retail sales in the country. The Dubai Chamber of Commerce and Industry forecasts ecommerce will generate more than $8B in sales by 2025, which is more than likely considering that almost 100% of the UAE population has top-quality Internet and mobile phone access.
In 2017, Amazon.com acquired Souq.com, the largest domestic online merchant, thereby giving Amazon a large share of sales in the UAE. In the same year, as a competing force to Amazon.com, investors launched another, similar ecommerce platform, noon.com, which partnered with eBay a year later, in 2018, to bring more American products to the region.
More recently, brick-and-mortar retailers have been scurrying to add online stores to their traditional channels in hopes of augmenting revenues. Two of the largest retailers in the Middle East, Carrefour and Lulu Group, launched their marketplace portals in the early days of the pandemic with remarkably successful results.
Driven by growing consumer demand and opportunities the flourishing industry offers, other traditional retailers are also hurrying to join the digital bandwagon. The most lucrative product categories for online sales in the region are consumer electronics and appliances, computers, media products, fashion accessories, women's apparel, cosmetics, and perfumes. Some other major profit-generating categories relate to travel expenditures, such as airline tickets, hotels, and taxis.
Government services are also migrating to online platforms, striving to provide citizens with more efficient services, primarily in areas concerning utilities billing, traffic services, licensing, visa issuance, and so on.
If previously the most popular payment method for online purchases in the MENA region, including the UAE, was cash on delivery, then in the immediate aftermath of the pandemic and with the increasing transition of state services online, digital payment services started to get more traction as consumers felt more comfortable sharing their credit card details online.
Although ecommerce seems like an incredibly lucrative venture in the UAE, there are barriers that still remain in the UAE market. One such barrier is inadequate logistics processes that are prevalent throughout the region. A lack of a unified address system significantly adds to the challenges for last-mile delivery. However, as the digitization of the region continues, so do the improvements in logistics.
In fact, the UAE logistics market is expected to generate $30B by 2025, according to Ken Research, thanks to various government initiatives that serve to promote economic diversification and attract foreign investment to infrastructure development. The logistics industry is likely to witness the entry of more new players in the years ahead, new mergers and acquisitions that will consolidate and strengthen the fractured market.
The top 5 ecommerce companies ruling the UAE in 2022 are:
| | |
| --- | --- |
| Apple | 4.8 M |
| Amazon | 2.8 M |
| Noon | 1.6 M |
| Sharaf DG | 938.8 K |
| Namshi | 324.1 K |
Noon
Whether you need trending clothing, electronic gadgets, home essentials, or accessories, Noon is the place to shop in the UAE. As you might have guessed, Noon is Amazon's Middle East rival, a homegrown ecommerce company. Founded in 2017, Noon has grown into an ecommerce giant, offering more than 20 million products ranging from fashion brands and technology to groceries.
In 2021, Mohamed Alabbar, Noon's founder, revealed his further ambition to invest more than $2B in the digital marketplace over the next three years, aiming to improve the company's transport infrastructure network and fulfilment processes and reach a goal of delivery within 15 minutes.
As part of its company's expansion strategy and efforts to boost logistics operations, Noon opened its largest warehouse space in Riyadh, SA, in March 2022. The new customer fulfilment center, which spans more than 485,000 square feet, caters to the delivery needs of millions of customers throughout SA.
Namshi
Namshi is a Dubai-based ecommerce firm that sells designer clothing. Founded in 2011, Namshi has grown into one of the region's biggest online fashion retailers with a vast product mix that provides access to 1,300+ brands, including exclusives, in-house collections, sports and activewear, and globally recognized brands.
The huge mall culture that's prevalent in the GCC region initially thwarted the company's progress, but the situation improved dramatically in 2020, when people were left with no other option but to shop online.
The revenue reports for the first half of 2021 suggest a slight increase in proceeds compared with the same period a year earlier, for a total of $187M.
The majority of Namshi's business, around 80%, comes from mobile devices, which indirectly reveals the age of Namshi's customers, along with the region's infatuation with mobile technology.
Nashmi offers free and fast deliveries in the GCC, 24-hour delivery in the UAE, and a 14-day exchange policy.
In our next article in this series, we'll cover the state of ecommerce in Israel and Southeast Asia.
Stay tuned and subscribe to our email newsletter to receive updates to our blog and other important pieces of Virto Commerce news related to our ecommerce platform.
Looking to expand your business and explore market opportunities in new geographies? Virto Commerce is the best ecommerce platform for multinational trade. Schedule a demo now to see how you can grow your business with the Virto platform and the Virto team's expertise.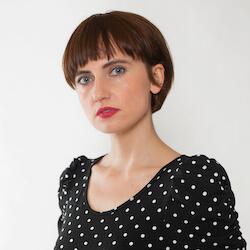 Marina Conquest
Marina Vorontsova has been working in IT since 2007, for the past three years as a writer. She covers all-things technology and contributes to business coverage.
You might also like...
B2B eCommerce Explained: A Comprehensive Guide with Real-World Examples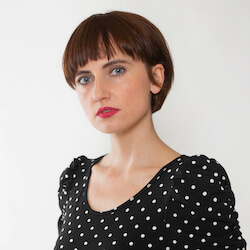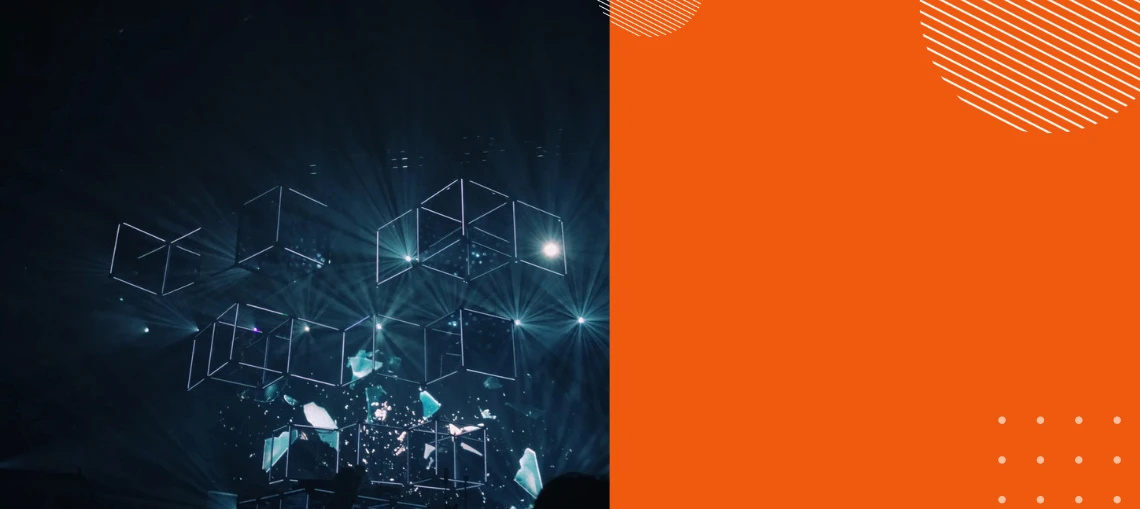 Top eCommerce Capabilities for Building Successful B2B Businesses