Virto Commerce Appointed Adam Willmouth as Responsible for Sales and Alliances in America
December 22, 2020 - Los Angeles - Virto Commerce, a leading provider of B2B digital commerce software, recently appointed Adam Willmouth as responsible for sales and alliances in America. With more than 20 years of software sales and consulting experience, he adds a tremendous amount of expertise and digital commerce know-how to the team.
"I am very excited to further grow and develop the market in America together with the team and our partners.", says Adam Willmouth, Sales Director Americas and Alliances at Virto Commerce. "During my recent start at Virto Commerce, I onboarded several new partners to cover different industries and to expand to multiple regions in America."
During the past few years, Adam has managed highly successful digital agencies and implemented ecommerce platforms, however he now wants to focus on improving the customer experience for businesses with more than one platform and more than one solution.
When Adam was introduced to Virto Commerce, he was immersed in a completely different approach, fitting the current trends and technology innovation encountered in today's API, composable and cloud native world.
"Giving up my comfort zone and following my intuition, I joined this next generation software commerce platform that I know and believe will set new standards to our B2B customers want and pursue better B2B options in the marketplace.", said Adam.
Adam has a proven track record in sales and consulting. With his extensive commercial and consulting experience, he assisted several companies with their digital transformation. He had executive leadership positions in some of the fastest-growing agencies and software integrators in the US.
Previously, as head of B2B at Object Edge, Adam was responsible for direct new growth globally in the B2B vertical across ecommerce platforms, digital marketing, creative services and digital transformation.

As VP Digital Strategy for Digital Advisory Group LLC, Adam's primary role was B2B/B2C business development and strategic advisor to mid and large enterprises.

As Head of Digital Strategy at Luminos Labs, his role was to further expand the digital services and practices areas Luminos Labs offers to their customers.

He also has been General Manager Technology Practices at AAXIS, Regional VP at Amplifi, and so on.
Virto Commerce CEO Alexander Siniouguine stated, "We are delighted that Adam Willmouth has joined our team to lead sales development in the Americas. During the first months of his tenure, Adam has already introduced a number of new partners in the US who will ensure that we continue to develop the market."
ABOUT VIRTO COMMERCE
Virto Commerce is a worldwide leader in B2B digital commerce software and was founded in 2011 by industry experts with decades of ecommerce experience. Virto Commerce provides robust composable digital commerce technology and expertise to over 100 companies worldwide. Customers of Virto Commerce strategically use the open source Virto Commerce platform to build stronger customer relationships, improve customer experience and rapidly increase global online sales.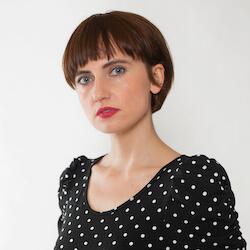 Marina Conquest
Marina Vorontsova has been working in IT since 2007, for the past three years as a writer. She covers all-things technology and contributes to business coverage.
You might also like...
Virto Commerce Achieves SOC2 Type II Certification, Ensuring Unparalleled Enterprise-Grade Security for Its Clients

Virto Commerce Earns Recognition in McFadyen's Marketplace Suite Spot Report 2022