B2B SaaS Meaning and B2B SaaS Examples | Virto Commerce
The trend in business processes digitalization in recent years reveals that companies prefer to purchase software subscriptions using the OpEx cost model in the cloud. B2B Saas (Software-as-a-Service) implements this flexible cost and scalability model. The traditional CapEx model, when companies buy a B2B ecommerce solution license from a vendor and install it on an on-site server, is becoming a thing of the past.
What is B2B SaaS?
This term consists of two parts: B2B means business-to-business, and SaaS stands for Software-as-a-Service. B2B typically sells goods and services from one company to another as corporate sales.
SaaS is a cloud model in which the vendor takes over all the tasks of deploying and maintaining applications. This includes cloud hosting of servers, operating system installation, virtualization and backup tools, middleware, and applications.
B2B SaaS means that the "First B" company as a vendor provides the software product to the "Second B" company for use in the cloud with a browser or mobile application for access (or on a desktop, but with a replication of files to the cloud). According to the SaaS model, the use of software usually takes place on the B2B marketplace website of the "First B" company on a subscription basis with a recurring payment, usually monthly or yearly.
SaaS is not the only cloud-hosting model for B2B applications. There are also PaaS (Platform-as-a-Service) and IaaS (Infrastructure-as-a-Service) models, which offer fewer client services but more flexibility in customizing applications.
In the PaaS model, a data center provides IT hardware with preinstalled operating systems of your choice, with tools for creating, testing, and launching applications. For IaaS, the number of services is even more limited, as the data center provides only servers, disk storage, and network connectivity to the internet backbone. In an IaaS model, software installation and updates are purely the client's responsibility.
Advantages of B2B SaaS products in ecommerce
Business users can access SaaS ecommerce applications directly from a web browser or mobile device, which is especially convenient for small businesses and startups. Immediately after making the first payment for a subscription to ecommerce software, your online store is created by the vendor, and you can start adding products to the product catalog and conduct marketing campaigns from the administrator panel.
The key advantage of SaaS is that your online store is immediately ready to go. This is a huge convenience for businesses that want to go to market faster with their products and services and cannot afford to hire a large IT team of developers, network engineers, and admins to run the ecommerce project.
The same approach is applied for B2B SaaS in other categories like office apps, accounting, customer relationship management (CRM), and other work-related activities – you get access to the software when the subscription plan is paid.
Disadvantages of B2B SaaS products
The downside of a SaaS model is the limited number of customization options. Clients have access only to those customization options that the vendor provides. Some examples of this are typical SaaS applications like Microsoft Office 365 and Google Workspace (previously G-Suite). While there are many settings in these apps, you cannot create your own function that the vendor did not design.
Make sure the ecommerce solution or other applications offered by your SaaS vendor can cover the needs of your business right now and for some time beyond. Be sure to choose a SaaS platform that fits these criteria, as well as being the fastest way for your products to go online.
In other cases, when the basic functionality of the SaaS solution does not suit you, and even applications that extend the functionality (add-ons) will not help, then you should migrate to an ecommerce platform offered by the cloud PaaS or IaaS model.
Differences between B2B SaaS and B2C SaaS
When looking for differences between B2B SaaS and B2C SaaS, in terms of software architecture, B2C SaaS and B2B SaaS have a lot in common. Both are subscription-based and often come with a similar feature set. For example, in Google, you can register a personal account and a company account, although the last one has a richer functionality, especially in terms of teamwork (calendar, email on a corporate domain, the ability to work together on documents, etc.).
Differences arise in the way companies use software to serve their customers. B2B and B2C (Business-to-Consumer) markets have many differences, such as customers, budgets, sales and marketing cycles, payments, delivery, and support options. So, differences are in the markets and the clients; the IT infrastructure where the software is deployed is not a key.
Why B2B SaaS is a better opportunity than B2C SaaS?
As we said above, B2B and B2C have different markets and different types of clients. When using ecommerce software under a SaaS model, ask, "Is B2B SaaS a better opportunity than B2C SaaS?" The answer is that the decision to choose a market is up to the business owner with the marketing team's help. SaaS is just a tool to run an online trade, while a business strategy is based on an understanding of the market niche, your customer needs, and the benefits of your products and services.
B2B SaaS Software 
The cloud-based software used by businesses to manage their sales to other businesses can be called B2B SaaS Software. This kind of software is paid like a usual service and offers a range of opportunities for eCommerce business tasks.
The number of B2B categories is large and is almost equal to the number of software categories that exist on the market. The most common category is the office software, in which the market is divided by Microsoft Office 365 and Google Workspace (formerly G-Suite). Nevertheless, software based on the B2B SaaS model is now actively developing in such areas as ecommerce, computer design, software for accountants, and business intelligence.
If you want to learn a complete list of B2B SaaS categories, refer to FinancesOnline, where you will find categories from all market niches.
B2B SaaS Marketing
Marketing is communication designed for the target audience of your products and services. The more competitive the market is, the more marketing techniques are used.
For exclusive B2B products, direct marketing works best. For example, if you manufacture locomotives, it doesn't make sense to advertise on Google. You'd do better to hire experienced salespeople who will call the railway companies and invite them to a demo of the new locomotive.
When we talk about B2B SaaS marketing, we are talking about the variety of B2B marketing tools that can be applied using the software offered by the SaaS vendor.
Market size
Allied Market Research claims that the size of a global SaaS market is projected to reach $702.19 billion by 2030 (instead of $121.33 billion back in 2020). The size of the market in a particular category of B2B SaaS is of great importance for marketing. One of the largest markets is the category of office applications because millions of companies of all sizes use them.
An example of a leading B2B SaaS application suite is Microsoft Office 365, which is used by more than a million companies worldwide – over 879,851 companies in the United States alone (according to Statista, 2022). Office 365 is the brand name used by Microsoft for a group of software applications providing productivity-related services to its subscribers. Office 365 applications include Outlook, OneDrive, Word, Excel, PowerPoint, OneNote, SharePoint, and Microsoft Teams.
B2B SaaS markets with untapped potential
When business owners discuss the B2B SaaS market, many people think that all the niches are occupied, and there are no more undervalued categories left.
Here is some general advice for you that business coaches give to all startups: choose a category and business topic in which you have competencies that drives you to succeed and ignites your passion. Hire a development team, then buy a subscription from a hosting provider for IT infrastructure to build an application according to the B2B SaaS model. This is the formula for success.
Research
When you have selected a category for B2B SaaS, it is time to research applications that are already on the market in this category. This will help you find out what features are common for this category, study what things are missed for more productive work, and determine why customers will be ready to make their choice in favor of your application.
Entrust this research to your marketing team and consult with a business coach who has already launched businesses in different categories of B2B SaaS. This will help you avoid common mistakes and shorten the time to market for the application.
Budget
If your company already has a well-established business, you just need to enter the expense items for B2B SaaS application development into your budget. You can consult with companies engaged in software development about how much it will cost, then select one.
If you are a startup, follow sound principles and search for investors the classic way. Write a business plan and apply it to as many venture capital funds as possible. These funds have experienced consultants who can estimate the budget required to develop and market your B2B SaaS application.
Marketing channel
There is an understanding that the B2B buying process is driven by the client's business processes, while consumers' choices are usually based on emotion.
The more diverse your marketing channels are, the more potential customers you can attract. Below we'll talk about the different types of B2B SaaS marketing.
Inbound Marketing
Inbound marketing is another commonly used term for content marketing. It is the process of creating content that engages potential customers with its usefulness or emotion. The basic tenet of inbound marketing is to deliver information to people in those channels where they are looking for it. The pandemic has limited face-to-face meetings, so the search for products and services has moved almost entirely to the internet.
Inbound marketing tactics include the following channels:
Search engines (SEO)

Article content (Blogs, guest publications)

Video marketing (YouTube)

Advertising mailing (Email campaign)

Social media marketing (Instagram, LinkedIn, Meta)
Almost-B2C B2B SaaS
Almost-B2C B2B SaaS companies target a wide audience with low-cost products. They sell to individuals within companies. Examples include office supplies, brand merchandise, computer mice, drinking water bottles, etc.
 Enterprise B2B SaaS
These brands target corporate buyers, who usually have a budget to pay for image advertising. You've probably seen ads for top-of-the-line Mercedes limousines for company executives, or Cartier watches priced at $50K for the same audience. There is a superior level of company prestige associated with the brands used in its culture.
Enterprise B2B client targeting includes:
YouTube ads

Print ads (booklets)

Event sponsorships

Direct mailing to company executives
Hybrid B2B SaaS
Hybrid B2B SaaS marketing often refers to account-based marketing. Here, the accounts with the greatest potential interest in the advertised product or service are selected. Personalized advertising campaigns are created for them, reflecting the specifics of the business of such companies and their market niche.
SEO
Search engine traffic is a very important lead generation channel for B2B. For most B2B sites, this traffic accounts for anywhere from 50% to 90% of all visitors. Google has the most weight in search traffic, although Bing and Yahoo are also popular in English-speaking countries.
This search traffic is usually divided into organic and paid traffic. The first is the most valuable because your site will show up there in the index for a long time. Google and other search engines never disclose the algorithms by which they rank pages, so all recommendations given by experts are indicative. To get more search traffic, page content has to be optimized according to SEO practices. Pages with rich content most relevant to the user's request are expected to be higher in the search ranking.
PPC
PPC (Pay-Per-Click) is an advertising channel used in search engines or on popular portals such as newspapers and forums. You can create an ad that the search engine displays at the top of the screen, along with organic search results. In addition to paid search traffic, PPC is also used as paid banners on portals with high traffic. When someone clicks on your ad, a certain amount is debited from the deposit.
SMM
SMM (social media marketing) is a real El Dorado for marketers. People from thematic groups are already warm leads because they are interested in a brand and its products.
Nevertheless, SMM works much better in the B2C segment, where people make choices based on emotions and beautiful pictures on Instagram. For B2B, marketing through communities on social media also works, but it is not as powerful as SEO.
Email marketing
Email marketing is a good lead-generation channel that has been working steadily for a quarter of a century. Although a few years ago it seemed that email marketing was gradually becoming a thing of the past, it gained popularity again during the pandemic. Many customers in the B2B segment respond well to emails that have interesting commercial offers, discounts, and sales messages.
Direct mail
It's a good old marketing channel that we saw in the films of the golden age of Hollywood. This is where the head of the corporation looks at a glossy booklet with a new car or a private jet. Today, it has become quite expensive to print and mail out paper envelopes with booklets, and there is little chance that they will end up in the hands of decision-makers.
Competition
Competition is the driving force behind the market, which is bearing fruit in the form of rapid technological advances, better services, and better user experiences. Different categories of B2B SaaS have different landscapes of competition. Where it is high, the possible income is usually higher as well. The challenge for entrepreneurs is to constantly develop their products and services provided by the B2B SaaS model in order to attract new customers and maintain the loyalty of existing ones.
Pricing
In many projects carried out by companies in the B2B segment, the price of equipment and materials purchased from other companies plays a major role in achieving margins.
Products and services sold by the B2B SaaS model should take this factor into account and not make unnecessary markups on the brand. For most of the B2B segment, the price is more important than the prestige of the brands used in the project.
B2B SaaS Sales
B2B SaaS uses a subscription model for the service provided by the vendor. The most common is a subscription with monthly plans, although it is quite common to purchase an annual plan. Some vendors allow you to buy one-time operations – for example, to convert a file from one format to another.
Subscription plans for Office 365. Source: Microsoft
In addition to the gradation by subscription term, B2B SaaS products also have a gradation in functionality; usually, there are options called Standard (or Basic), Business, and Premium. It could also be established according to the client's size – for a small business, a professional team, and an enterprise.
Sales strategy
B2B SaaS sales strategy is most often based on providing a free trial period. This free trial period is usually 30 days. The essence of the strategy is that a user who installs the software for 30 days and tries it, as a rule, does not want to uninstall it and, therefore, buys a subscription.
Black Friday offer for antivirus software by SaaS vendor. Source: BlackFriday.com
Also, for the B2B sector, there are typically offers of a discount for participants of various conferences, seminars, and other events or greatly discounted offers for Black Friday.
Sales process
The B2B SaaS sales process is very simple and straightforward - a client company chooses a subscription plan for a workgroup or for an entire company, then pays with a corporate credit card. Some companies request an invoice and pay through a bank transfer.
Immediately after payment, the vendor provides access to download the software or to use the software on the vendor's website. If this software is downloaded to the local computer, it also has a validity period in accordance with the subscription plan. When the plan expires, the subscription will either be billed for renewal or deactivated. Users can also change subscription plans by choosing more feature-rich and extensive ones, changing subscription terms, and choosing other options according to the vendor's price list.
Metrics
If your company is a B2B SaaS vendor, then it would be right to study the demand structure using metrics. These metrics include statistics on the most bought subscription plans by the time of year when customers buy more, the performance of marketing campaigns, and sales campaigns on special days such as Black Friday.
What tech can help with SaaS sales?
Since the purchase takes place on the internet, the most effective means of B2B SaaS selling is targeted advertising. If a user searched about the topic of the product or came to your site but did not buy, then using targeted advertising, you can remind them of your product or service for several days. This helps to increase the conversion rate significantly.
Effective methods also include sending an email with a reminder that you were on our site but did not buy, therefore enabling us to provide you with a discount. Or the email describes the product benefits the user will receive when buying it.
How to Follow the B2B SaaS Business Model?
In any business, and B2B SaaS is no exception, a key success factor is having a solid idea of the product, the team, and the funding. Therefore, a business model begins with a discussion of an idea in a narrow circle of like-minded people who will then become business partners. Further, key members of the future team are involved in the discussion. They assess the prospects in the market and either agree to join the team or decline.
After collecting all this information, business partners write a business plan and a proposed roadmap for the product and go for funding. It can include getting a budget from a well-established company or an investment fund. Having received funds, external employees are invited to the team, a list of tasks is formed, and developer sprints begin. At the same time, marketers are starting to warm up the market with news about the release of a future product.
Setup
At the setup stage, business processes for the sale and support of a new product fall off, and support is very important to debug. If the support goes badly, negative social media reviews and companies may become wary of purchasing this new product, and the project could fail. Therefore, not only excellent salespeople but also excellent support must be installed at the setup stage.
Growth
Business growth is inherently associated with the challenges of scaling business processes, product release volumes, and the number of employees to support sales, inventory, and delivery. At this stage, the goal of meeting demand becomes key. A rapidly growing team also requires a lot of management effort.
For B2B SaaS products, the growth stage can be quite long. For example, new Office applications will be bought for at least a couple of years before the next version is released. This is how it differs from B2C, where the growth in popularity of the product is usually short-lived.
Stabilization
At the stage of stabilization, the task of various improvements in the product and the creation of applications complementary to the product comes to the fore. The management and development teams are concentrating their efforts on finding the following key ideas that will allow them to make big new steps in the development of the product in the future. They add some interesting features to the product that competitors have to prevent customers from migrating out.
Top 9 B2B SaaS Companies in the World
We've covered a lot about the essence of the B2B SaaS business, the advantages and disadvantages, and the various stages involved in running this type of business. Let's take a look at a few of the largest well-known companies that operate on this model.
Note. Since October 2020, G-Suite was rebranded to Google Workspace, but many people still use its outdated name.
2. Microsoft Office 365
In the segment of desktop office applications, Microsoft has occupied a dominant position for more than 20 years. And as is often the case with giants, they overlooked the transition from desktops to B2B SaaS. A little later, their office suite was transferred to Office 365, but by that time, Google was already dominating the market. Therefore, the second place was left for Office 365. According to Statista, in the global market, Office 365 is holding at around 38 percent.
3. Adobe
Adobe Photoshop, without exaggeration, is the standard of computer graphics for designers. Today this software has been transferred to the Adobe Creative Cloud. This includes popular graphics packages designed by Adobe for a variety of applications.
4. Slack
Slack is a messaging application for workgroups that connects members of the team to the information they need. By bringing people together to work as one unified team, Slack makes an organization's internal communications much more effective.
5. Shopify
Shopify is a popular cloud-based omnichannel commerce platform aimed at small and medium businesses. Sellers can use the software to design, customize, and manage their online stores. Overall, Shopify is considered a very good platform for the B2C segment.
6. Salesforce B2C Commerce
Salesforce B2C Commerce positions itself as a platform with unified and intelligent digital commerce capabilities. B2C Commerce is part of the Salesforce Customer 360 Customer Success Platform, with a software ecosystem that supports the customer journey across all core functions: B2B and B2C commerce, OMS, order payment, marketing, sales, and customer support.
7. Ecwid
Ecwid is a popular B2C ecommerce platform used by thousands of merchants in 100+ countries. Ecwid has modules to connect with shoppers in person via a merchant's website, Instagram, Facebook, Amazon, or Google Shopping. It allows you to run email marketing integration and a dedicated mobile application to manage your marketing, merchandising, and sales.
8. Mailchimp 
Mailchimp is an email marketing platform that helps you manage your customers and leads. Advanced functionality and analytics allow marketers to create effective sales funnels using email messages.
9. GetResponse 
GetResponse is an email marketing alternative and automation tool that can be a great alternative to MailChimp. The company positions itself as more affordable SaaS software that is packed with useful features.
Sergey Berezin
Sergey Berezin has been working in IT for decades, as a programmer at IBM-360/370 and PDP-11 machines in the 1980s. In the late 1990s, he worked as a localizer for Microsoft Ireland at Windows 98 project. Since the 2000s, Sergey works as a marketing writer covering technology and contributes to business coverage.
You might also like...
Learn How to Use B2B Multicloud Platform for Your Business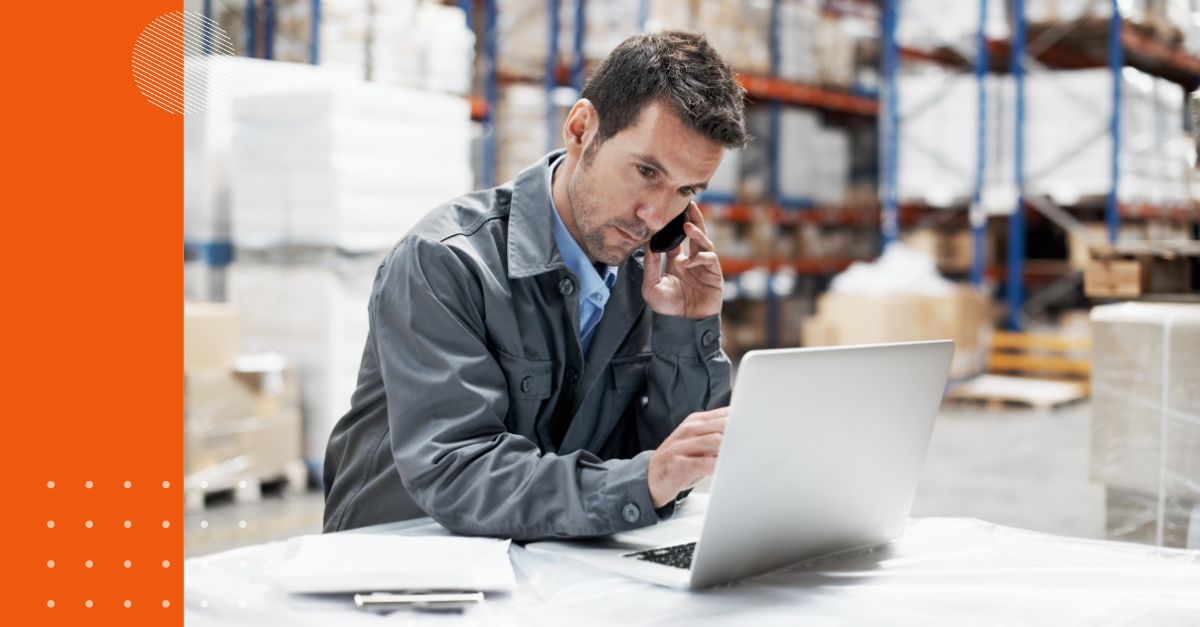 The Expert Guide to B2B Order Management Systems (OMS) and Software Comparison