Digital Transformation in the Real Estate Industry
Digital transformation is essential for all world markets. Over the past five years, we have seen this trend growing in the real estate market and new Proptech Companies appear every day. Global statistics indicate that at present, 62% of the buyers use digital tools when making real estate transactions and by 2030, this percentage will exceed 90% (and in some countries 100%) through the active market entry of the generations 'Millennials' and 'Z'. At least 9 out of 10 market participants will use the digital environment to buy or sell a property.
In these conditions, the completion of the property data and the speed of the market delivery will be crucial. Nobody wants to spend time exploring which side of the street the windows are facing if this information can be obtained in two clicks on another website or app where the data's quality is more accurate and complete.
A new digital real estate world
Imagine you are buying your dream house. The ideal digital future has already been created. You do not have to break through dozens of portals and websites, while "fending off" the annoying agents who offer "something extra".
You just submit your request to a voice assistant or a bot. Looking through the options found for you, you realize that they are almost 90 percent of what you are looking for. Each property is presented in the best way possible — it has all the data, including videos, virtual tours and live streaming views from windows by day or night. You don't need to write or call the agent to find out what size is the backyard, where the main bedroom windows are and whether there is a jogging area nearby. You can be sure this property is on sale for exactly the price you are currently seeing. Nothing stops you from submitting a viewing request.
In the ideal digital world of the seller, the sales flow is smooth and straightforward. He receives the most relevant information about the property on the app (by a cadastral number) and adds photos. The application itself chooses the best of them and offers a stunning selling description at the best possible market price, taking into account your sales strategy (as in advertising systems). All you have to do is to press the "publish" button. Within 15 minutes, the property will appear on all the appropriate sales channels. Within an hour the seller receives the first request made by a potential buyer (not a competitor, a neighbour or a bored housewife looking for a new experience).
Does that sound simple? But even now, in 2020, it does not work as described. (And in this article, we don't even describe the flow of the deal itself — the number of steps, interconnections and processes there are even more complicated).
One of the most common claims made by real estate buyers about the search for housing information is the inaccuracy and incompleteness of this information itself. The incomplete and unsatisfactory description is the second most important reason to refuse to buy in general. The house is for sale, but it has been sold already, or the home is located in another street (not as described)?
The price you saw is not the same when you call the realtor? Or did the seller forget to mention that 2 out of 3 bedrooms require substantial investment and repairs? Of course, realtor's techniques are as ancient as the world and you cannot get rid of them quickly. But the society as a whole strives for digital openness and transparency, ease of access to information. And in the long run, companies supporting digital transparency will have the most significant competitive advantage.
It is also vital because the offer in the real estate market is always limited by the physical boundaries of the location and the availability of the offer at that moment. Simply said; there are only ten three-bedroom houses in the area of a given school, currently for sale. Suppose none of the sellers have an exclusive agreement, then the same property will be presented in all local real estate agencies and on all property portals. This creates a "digital competition" and the winner will be the one who presents his product while taking all user preferences into account.
Learn how Estate Spain used Virto Commerce platform to build an online real estate website in 3 months! 
Why there is no digital future — specifics of creating real estate listings
A property listing of a chain real estate agency is usually compiled from several sources and includes:
Own properties for sale (from owners).
Properties for sale through a partner network (partner agencies through Multiple Listing Service MLS).
Properties from developers (new buildings).
Property from other suppliers (banks, assessors, etc.).
The types of incoming data (Ingestion resources) include:
.xml
Json
.Csv
Pdf
Api (pull)
.xls / .doc
Unstructured data from third-parties and vendors (developers, agencies) directly from CRM/MLS or email.
In addition to the complex flow of data gathering from various sources, the life cycle of property preparation includes other steps. These are enriching the data, localization, metadata, properties and tags assignment.
A typical example of a property's life cycle in a real estate company is the publication of housing, which the company's manager has taken from the owner. These data belong to the category of own content (they don't come from third-party suppliers).
The primary publication is done by the own staff (agent or content department). The average time to prepare and publish one new item takes about 40 minutes and includes:
setting parameters (addresses, features and their values) - 15% of the time
tagging - 5% of the time
photo upload and management (photo selection for the cover, an order of display, photo caption) - 30% time
creation of the property description (this is the most time-consuming task, since you need to create a unique selling text) - 50% of the time
localization into two additional languages (Spanish - English, Spanish-Russian). Translations are done automatically with further verification by the content department.
How the same process looks like with data from third-party content providers (such as developers).
We have a 60% share of properties from third-party directories. Most of them are offers from developers (over two hundred companies (vendors)). Each developer has its method of data delivery, and only a small part of this data is structured and possible for automatic download (via XML, Jason, API). Most developers place information in data warehouses like Dropbox, SharePoint, intranets, providing us with a link to them, as well as sending daily change notifications to email. And only a small part of them use the benefits of self-service, placing the data through a personal account within our company.
Employees of the publishing department spend the same amount of time (and even more, because we have to parse data from excels, pictures, Pdf files and translate them into a structured form) to create an object card from the developer, as well as to publish their properties from the seller.
The situation looks better if the data is processed automatically. The saturation of our catalog with other products goes much faster. But there are also some difficulties.
primary mapping of properties and their values and further control over possible changes
property descriptions (very often for SEO purposes, it has to be unique; or specifications may contain irrelevant information such as direct contacts of another agency or developer)
image management — covering photos, an order of image gallery, tagging
When importing new data from third-parties, content managers also have to check the final result and adjust it manually according to the quality policies. The same quality check procedure is also performed by the employees after the data have been imported.
After publication, the offer appears in the data management platform (Inmovirto). Also, the directory is syndicated to different sales channels and market platforms at once:
own website and mobile app (virtoproperty.com)
regional MLS system (Imovilla, Inmofactory)
partner agencies listings
real estate web portals (idealista, fotocasa, pisos.com etc.)
promotional and retargeting feeds (Facebook, Google and others)
email alert application
digital signage management system
Syndication is also carried out in different formats such as .xml, JSON, .csv and others. Additionally, an application has been created to manage the syndication settings, which defines the rules — frequency of updates and other flexible settings. Now it takes us 10-20 minutes from the moment an offer is published to its appearance in other sales channels.
Main challenges
The main challenges faced by agencies and portals in creating their listings:
The uniqueness of offers – all properties are different, they are rarely repeated (hardly anyone will buy and sell their apartment more than once a year).
At the same time, high competition and repeatability of offers by various agencies (it is necessary to distinguish themselves by creating unique and highly) relevant content, including photos, videos and 3D tours.
The average property sales period is about six months. This leads to a high cost for placing (listing). In some companies this means 500 euros for 1 offer, including all creation expenses.
A variety of incoming data sources that are difficult to control and manage).
Many types of incoming unstructured data (price lists from developers as an image or Pdf).
There is no single standard of property in the directory. Many of them have their own values.
Much time is spent on creating an offer (data enrichment).
Poor linking of items to categories (not all properties and tags are specified; so the item will not be shown in many listings).
The need for continuous monitoring and control of the directory (availability, price changes etc.).
As a result:
It is hard to maintain and ensure high-quality data in a catalog.
A long process of product delivery to market.
A high cost of listing (publication) of the offer.
Services and applications to help
The workflows for creating and managing a digital real estate catalog are sophisticated. Creating and maintaining such a directory is almost impossible without using a scalable PIM-system.
With PIM, it is possible to make significant progress in creating a single data source — the digital catalog. It will also be possible to simplify the flow of information and management with a higher speed of publishing and distributing the offer. You will be able to streamline your translation and processes, ensure quality and deliver a compelling offer presentation.
At its basis, PIM has many possibilities for proper product lifecycle and information management.
Small and local real estate agencies use off-the-shelf 'listing software' boxed solutions that cover some of these needs. In our company, we use the PIM module from Virto Commerce. With this, we have built processes of creation, management, moderation, delivery and syndication of our listing.
Also beneficial is the ability to quickly connect to PIM and use third-party applications to improve the user experience. Among them:
Cadastral public data service. By cadastral number, you can get maximum reliable information about the property, including the year of construction, size, and other essential features.
Sales history and property price estimation services. They allow to sell the housing at the price that corresponds to the market.
Geolocation services with coordinates. This helps you deploy catalogs faster, taking into account all locations and their coordinates. This enables a more accurate search of properties on the map. (For example, idealista/maps services are relevant in Spain).
Location data enrichment services: walkability services, cost of living databases, location scoring. Any services that provide the user with maximum information about the environment. These are distances to different points of interest, district rankings, school rankings, environmental parameters, cost of living, and more. Some examples:
https://inrix.com/industries/public-sector/cities/
Conclusion
Even now, the incomplete and poor-quality product description is the second most important reason for not purchasing or it becomes a barrier of distrust, which is very difficult to overcome. In 5-10 years, this trend will only intensify.
Therefore, real estate sellers (agents, realtors, brokers), it is essential not only to be the first to post your proposal, but also to do so qualitatively. The potential buyer should have no doubts, and the conversion from viewing to purchasing will be the highest possible. This brings us closer to the ideal digital future and the experience that both buyer and seller aspire to.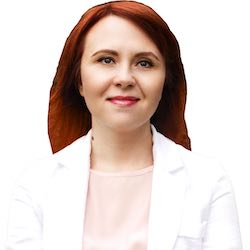 Olga Lomko
Olga has 13 years of experience in Digital Marketing, E-commerce and SEO.
You might also like...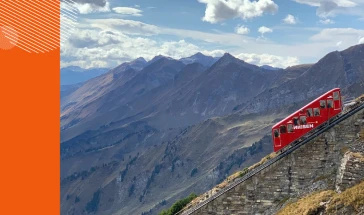 Discover the Game-Changer: Platform Extensibility in eCommerce Explained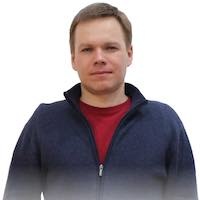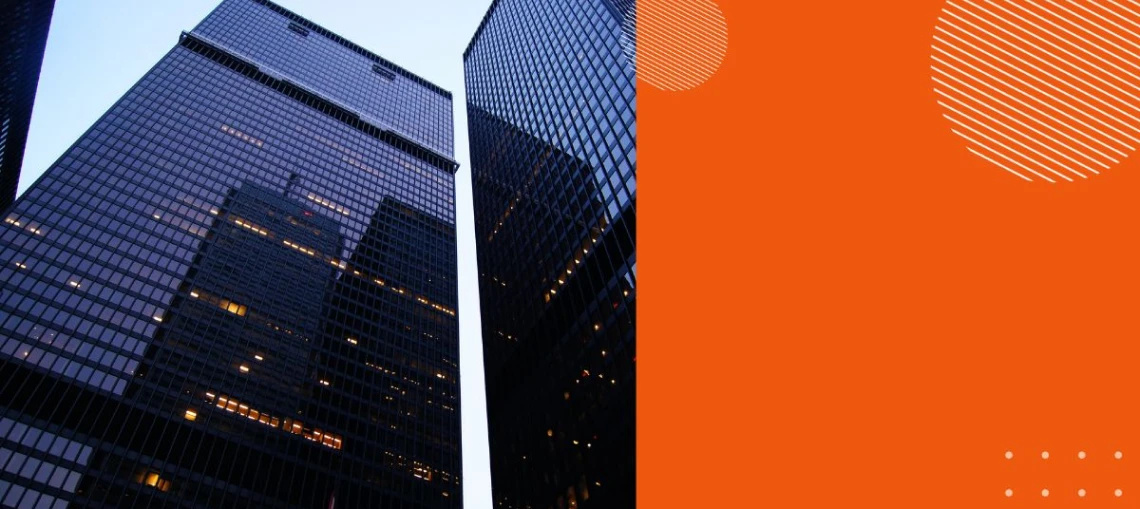 Scalable Ecommerce Architecture: From Theory to Practice