Dubai and UAE eCommerce Scene: A Look at its Booming Growth
eCommerce in Dubai and the UAE has experienced significant growth in recent years, fueled by the region's rapidly growing digital economy and a young, tech-savvy population. According to the EcommerceDB, the annual growth rate of the UAE ecommerce revenue will be 8.6% during the following three years (2023-2027), growing faster than most European countries.
With the general growth of global ecommerce popularity, more and more technical capabilities, and deep support of the UAE government, ecommerce businesses are going to thrive in the UAE, which means a great chance for everyone who wants to start their own ecommerce, win from starting a business in the UAE. In this article, we have collected reasons why starting the UAE ecommerce business now is a great idea, what to begin with, and how to choose the best ecommerce platform for your business.
eCommerce in the UAE and Dubai: Trends and Statistics
According to the Mordor Intelligence forecast, the CAGR will be even bigger in the following five years: the UAE growth will show 15.27% of growth by 2028 (the study is based on data collected in 2018-2022). This is possible due to the growing number of internet subscriptions (1.35M back in 2017, and 3.27M in 2021), rise of online shopping sales (expected to reach $9.2bn in 2026), and the general trend of more people buying online — 73% of total sales in the UAE back in 2022 were done online. Moreover, the studies show that during the previous five years, the number of online shoppers in the UAE almost doubled.
Statistics and forecasts on the UAE ecommerce market growth
Main trends contributing to the growth of ecommerce in the UAE
eCommerce is evolving globally, but the UAE provides some of the greatest growth opportunities for online stores. And here are the main reasons why this market is growing so rapidly:
1. Literally everyone uses the internet
Dubai and the UAE have some of the world's highest internet and mobile penetration rates, with around 99% of the population having access to the internet and using smartphones. This has created a massive market for ecommerce businesses.
2. Strong Logistics and Infrastructure
Dubai and the UAE have invested heavily in building world-class logistics and infrastructure networks, making it easier and faster to deliver goods to customers across the region.
3. Favorable Government Policies
The UAE government has introduced several initiatives to support the growth of the ecommerce sector, including the launch of the Dubai CommerCity. This dedicated ecommerce free zone provides services to businesses operating in the sector.
4. Growing Consumer Demand and Purchasing Power
With a population of over 10 million, the UAE represents a significant market for ecommerce businesses. Moreover, the country's young, affluent, and tech-savvy population is increasingly turning to online shopping, driving the growth of the ecommerce sector.
5. COVID-19 Pandemic
The Pandemic has accelerated the growth of ecommerce globally, and the UAE is no exception. With lockdowns and social distancing measures in place, consumers turned to online shopping in record numbers, leading to a surge in demand for ecommerce businesses.
Dubai's potential for ecommerce 
Dubai's potential as a hub for ecommerce growth in the Middle East is further boosted by the city's world-class infrastructure, logistics capabilities, and business-friendly policies. The city is home to one of the world's largest logistics hubs, Dubai Logistics City, which provides advanced logistics services and facilitates the seamless delivery of goods across the region.
Moreover, the Dubai government launched the Dubai ecommerce strategy to establish Dubai as the global logistics hub. The main idea is to attract more foreign direct investment in the ecommerce sector and increase Dubai-based firms' market share in local and regional distribution. The main ideas of the strategy are as follows:
Reducing the business cost of ecommerce activities by 20%, including expenses related to storage, customs fees, VAT, transportation, and other associated costs.

Reducing fees imposed on goods passing through free zones by minimizing paperwork requirements.

Building a free trade zone for ecommerce projects called Dubai CommerCity with three main clusters:
Business

Logistics

Social and events
 Legality of eCommerce in UAE
According to Chambers and Partners, the UAE ecommerce is regulated by the Electronic Transactions Law (the Federal Decree-Law No. 46 of 2021), which means that you have to follow some legal demands. A qualified lawyer can help to go deeper in all the details, but to make your work easier, we provide some general regulations related to the UAE ecommerce businesses.
You need a license
When starting your ecommerce business in Dubai, you have to get a DED trader license. It costs around AED 1400 ($380) and fits for LLCs, LLC-SOs (Single Owner), Sole Establishments and Civil Companies.
Important! The different Emirates might require different licenses, so if you are founding your ecommerce company not in Dubai, please make sure you get an appropriate license.
Mind payments and transactions
To process online transactions, ecommerce businesses in Dubai must integrate with a secure and authorized payment gateway. You have to choose a payment gateway that is secure and authorized by the UAE Central Bank, complies with local regulations, is easy to integrate with their platform, and has reasonable fees for transactions, setup, and other charges. Some examples of payment gateways available for ecommerce businesses in Dubai are Telr, Payfort, 2Checkout, and Checkout.com.
Ensure all fees are paid
In Dubai, ecommerce businesses must comply with local customs and taxation regulations. if the ecommerce platform operates as an independent retailer, then the platform is required to charge VAT on the sale of goods and services at the applicable rate of 5%. eCommerce businesses are also required to register for VAT if their annual turnover exceeds the VAT threshold of AED 375,000. Failure to comply with the VAT regulations can result in hefty penalties and fines
Challenges ecommerce business can face launching in the UAE 
eCommerce business in the UAE is easy to establish; however, new companies can still face some challenges when launching their project. We list some of them below:
Compliance with local laws
eCommerce businesses must comply with various local laws, including commercial rules, consumer protection laws, data protection laws, and ecommerce regulations. Non-compliance with these laws can lead to legal penalties, fines, and criminal liability.
Intellectual property issues
eCommerce businesses may face intellectual property disputes, such as copyright infringement or trademark violations if they use images, logos, or other copyrighted material without permission.
Payment processing and fraud
Companies must ensure secure payment processing and prevent fraud. Payment processing issues can lead to legal disputes, while fraud can result in financial losses and damage to the business's reputation.
Cybersecurity and data protection
You must protect customer data and prevent data breaches. Failure to do so can result in legal penalties and damage to the business's reputation.
eCommerce companies must comply with shipping and logistics regulations and ensure the timely and safe delivery of products. Failure to do so can lead to legal disputes and financial losses.
Taxation and customs duties
You must comply with local taxation and customs duties regulations. Failure to do so can result in legal penalties and financial losses.
TOP eCommerce Companies in Dubai and UAE
Top ecommerce companies (retailers and B2B) in UAE
1. Ounass.ae 
Ounass.ae is a luxury ecommerce platform that has achieved significant success in the Middle East.
Market share: > US$1m (2021)
Here are the reasons why the platform is good:
Ounass.ae offers a selection of luxury fashion, beauty, and home goods from leading global brands, providing customers with access to exclusive and hard-to-find products.

The company aims for a personalized shopping experience through its My Ounass feature.

The retailer has built a strong brand reputation in the region by offering high-quality products, providing exceptional customer service, and leveraging social media to engage with customers and build a loyal following.
With these factors, Ounass.ae has established itself as a leading luxury ecommerce platform in the Middle East.
2. Amazon.ae 
Amazon is the world's largest ecommerce platform and the most dominant player in the ecommerce sector.
Market share: US$520.1m (2021)
Here is why Amazon is so successful in the UAE:
Amazon is a well-known and trusted brand globally, which has helped to attract customers to Amazon.ae.

The platform offers a vast selection of products, including electronics, fashion, beauty, and home goods, which has helped to attract a broad range of customers.

The retailer allows customers to leave reviews on products, which helps other customers make informed purchasing decisions.
In general, the success of Amazon.ae can be attributed to its brand recognition, large product selection, competitive pricing, fast and reliable shipping.
3. Groupon.ae
Groupon.ae is an ecommerce platform that offers daily deals and discounts on a variety of products and services in the UAE.
Market share: US$7.5m (2022)
The reasons of Groupon success are listed here:
It offers attractive deals and discounts on a wide range of products and services

The platform has a strong presence on social media and utilizes targeted marketing campaigns to reach a broad audience.

Groupon.ae is a user-friendly website and mobile app, with a strong customer service.
All these factors made it a go-to platform for consumers looking to save money while still enjoying high-quality products and services.
Top ecommerce startups in Dubai
To bring some examples od ecommerce companies in UAE that have become popular really quick, we have chosen three startups:
YouGotaGift is a popular e-gifting platform in Dubai that offers a unique and convenient way to send personalized gifts to friends, family, and colleagues. One of the main reasons for its popularity is the wide range of options available on the platform.
Namshi has a wide range of fashion and lifestyle products, offers a seamless and convenient shopping experience with fast and reliable shipping, flexible payment options, and easy returns.
RestHero.io is a popular ecommerce platform in Dubai that offers innovative solutions to the restaurant industry. It is an already well-known company that offers a comprehensive solution to the challenges faced by restaurants in the region, providing a platform that is both convenient and effective.
Best online selling platforms in UAE
1. Souq.Com 
Ranked as the top ecommerce company based in the UAE, Souq.com is a popular online retailer in the Middle East. This ecommerce company in Dubai is believed to be the number one.
Market share: $82.4m (2021)
There are several factors that have contributed to the success of Souq.com, including:
Localized approach to ecommerce by offering products and services that are tailored to the local market.

Souq.com has built a strong brand reputation in the region by offering high-quality products and services, providing excellent customer service, and building trust with customers through transparent pricing and product information.

The company has formed strategic partnerships with major global brands, including Amazon, to expand its product range and improve its delivery and logistics capabilities.
In addition to these factors, Souq.com has also employed unique features and strategies such as Souq Fulfilled by Souq (FBS), a mobile app, and daily deals and flash sales, which have set it apart from other ecommerce platforms in the region.
2. Dubizzle.com 
Dubizzle.com is a popular classifieds website in the UAE that allows users to buy, sell, and rent various items and services, such as cars, properties, and jobs.
Market share: $28 million
Here are some reasons why Dubizzle.com is popular in Dubai:
User-friendly interface and easy to navigate website

Free to post ads for individuals and small businesses

Wide range of categories and listings, from real estate to job opportunities
It is popular among both expats and locals in Dubai, so it basically fits all types of ecommerce businesses.
3. Awok.com 
Awok.com is an online marketplace based in Dubai, UAE that offers a wide range of products at affordable prices, including electronics, fashion, household items, beauty products, and more.
Market share: $153 million
It is a popular platform, and for a reason:
The website offers secure payment options, including cash on delivery

Awok.com sells products at very competitive prices, making it a popular choice among price-sensitive customers in Dubai.

The website has a wide range of products in various categories, including electronics, fashion, home goods, and more, which attracts a diverse customer base.

These factors have helped the website attract a loyal customer base in the region and establish itself as a leading ecommerce platform.
Most Popular eCommerce Platforms in UAE 
Choosing the right ecommerce solution provider in Dubai and UAE is essential for businesses to succeed in the digital market. The ecommerce platform can impact the customer experience, sales performance, and overall efficiency of the business. Here, we have collected a few tips on how to make sure your platform is the best choice.
Factors to consider when starting your ecommerce in Dubai 
There are several factors to consider when choosing an ecommerce platform for your online business. These include:
The ecommerce platform should be user-friendly and easy to navigate, with simple tools for managing products, orders, and customer data.
The payment gateway integrated into the ecommerce platform should be secure, authorized, and easy to integrate with your website.
The ecommerce platform should be able to accommodate growth and scale with your business needs, with the ability to add new products, features, and integrations as required.
The platform should offer reliable technical support and regular updates to ensure that the platform is up to date and functioning properly.
The cost of the ecommerce website in UAE should be reasonable and within your budget, with no hidden fees or charges.
When selecting an ecommerce platform, industry-specific requirements should also be taken into account. For example, a business in the fashion industry may require a platform with robust product visualization and sizing options, while a business in the food industry may require a platform with strong inventory management capabilities and the ability to handle perishable goods.
By considering these factors when choosing an ecommerce platform, you can ensure that you select the right platform that will meet the needs of your business and help you achieve your online sales goals.
Top ecommerce platforms in UAE
Here are some more ecommerce businesses in UAE that can help you start your business quickly and seamlessly:
1. Virto Commerce
Virto Commerce is an enterprise-level platform that offers advanced features and customization options for creating an ecommerce website (UAE). It is a good fit for businesses with complex ecommerce needs that require high flexibility and scalability.
Pricing models include:
GMV-based Pricing Model

Order-based Pricing Model
Virto Commerce aims to use convenient and transparent pricing models that can lead your business to success. A headless API-driven structure enables companies to upgrade easily and pay for the really needed options only.
2. Shopify
Shopify is an ecommerce platform that offers a range of features and benefits, including easy setup and customization, secure payment processing, SEO optimization, and mobile responsiveness.
Pricing models include:
Monthly subscription fees

Transaction fees

Additional fees for premium features such as advanced analytics and shipping discounts.
Shopify's flexibility and customization options make it a popular choice for businesses of all sizes, from small startups to enterprise-level companies. Shopify may not be the best option for businesses with highly specific or complex needs, as it has limitations in terms of customization and flexibility. Additionally, the monthly subscription costs and transaction fees can be a drawback for small businesses with tight budgets.
3. Woocommerce
WooCommerce is an open-source ecommerce plugin for WordPress ecommerce websites in UAE, designed to enable businesses of all sizes to sell products or services online. WooCommerce offers a free core platform for building an online store, but there are some costs associated with using the platform. These costs can include:
Hosting. You'll need to pay for hosting to run your WooCommerce store. This can range from a few dollars per month for shared hosting to hundreds of dollars per month for dedicated hosting.

Domain name. You'll need to purchase a domain name for your online store, which typically costs around $10 to $15 per year.

Themes and plugins. WooCommerce offers a variety of free and paid themes and plugins to enhance your online store's functionality and design. These can range from a few dollars to hundreds of dollars per plugin or theme.

Payment processing fees. You'll need to pay a fee to process payments made through your online store. This fee can vary depending on the payment processor you use.
WooCommerce is suitable for small to medium-sized businesses looking for a cost-effective and customizable platform to sell their products or services online. WooCommerce may not be the best fit for businesses that have limited technical expertise or resources, as it requires some technical knowledge to set up and maintain.
4. Magento
Magento is an open-source ecommerce platform that provides businesses with a flexible and scalable solution for building online stores.
Magento offers three pricing models:
Community Edition (CE). This is a free, open-source version of Magento, which can be downloaded and installed on your own server. This is a good option for small businesses that have the resources to manage their own hosting and development.

Enterprise Edition (EE). This is a paid version of Magento that is designed for large businesses and enterprises. The pricing for EE is based on a per-year subscription model and includes support and additional features not available in the CE version.

Magento Commerce Cloud. This is a cloud-based version of Magento that is designed for businesses that want a fully managed hosting solution. Pricing is based on a monthly subscription model and includes hosting, support, and additional features.
Magento is a versatile ecommerce platform that can be used by businesses of different sizes and industries. However, small businesses with limited technical expertise and budget may find Magento's complex nature and high pricing overwhelming.
How Can Virto Commerce Support Your UAE Business
Virto Commerce is a perfect fit for both startups and experienced ecommerce players. The main idea of the platform is to build a unique CX, and drive businesses to bigger markets while keeping the implementation and maintenance affordable and easy.
The main reasons why Virto is the right choice for those seeking an ecommerce platform in the UAE are:
Extensibility. Virto's Extensibility Framework is a unique principle that allows customization and repurposing of all the modules and capabilities without breaking the code.
Scalability and flexibility. The platform is powered by the unique Atomic Architecture™ that can be easily customized to meet the exact needs of a business. It is API-based, so you can scale your business seamlessly by connecting more and more partners and suppliers.
Cloud-native and cloud-agnostic. Virto Commerce is a cloud-native B2B ecommerce platform. It is deployed in the cloud by design. Moreover, Virto can be deployed in any know cloud environment (Microsoft Azure Cloud, AWS, Google Cloud, etc.)
Multi-store, multi-language, multi-currency. Virto Commerce offers multi-store capabilities, works with different languages (including right-to-left writing), and supports multiple currenciy use.
Ready-to-use B2B ecommerce capabilities. Virto Commerce is a strong platform for B2B businesses and includes more than 60 enterprise-grade modules that are ready to be used. You can access the Virto Commerce full feature list here.
Virto powers the ecommerce engines of such companies as Heineken Global, Bosch, Grolsch, Standaard Boekhandel, and more. These companies have already digitized their routes to markets, reached more freedom with their process control, and launched huge catalogs for millions of clients.
Overall, Virto Commerce offers comprehensive features and capabilities that make it a great fit for businesses in the UAE looking to build a robust ecommerce platform.
Conclusion
Starting your ecommerce business in the UAE is easier than it might seem to be. The most important steps to take are complying with all the legal requirements and choosing the right B2B ecommerce platform with relevant capabilities. If you want to start with something easier, try dropshipping in Dubai: we covered it in our blog already. You can even start your business in Saudi Arabia (with little legal differences). In reality, these tips apply to most Middle East countries.
In case you cannot decide on where to start, reach out to the Virto team, and we will lead you through this path via the consultation or a free demo. Book a call with our sales team now to start your ecommerce journey right away.

Mary Gabrielyan
Mary is an B2B marketer and ecommerce enthusiast with more than a decade of experience in media and marketing. She loves covering B2B marketing, user journey , and B2B customer experience related topics.
You might also like...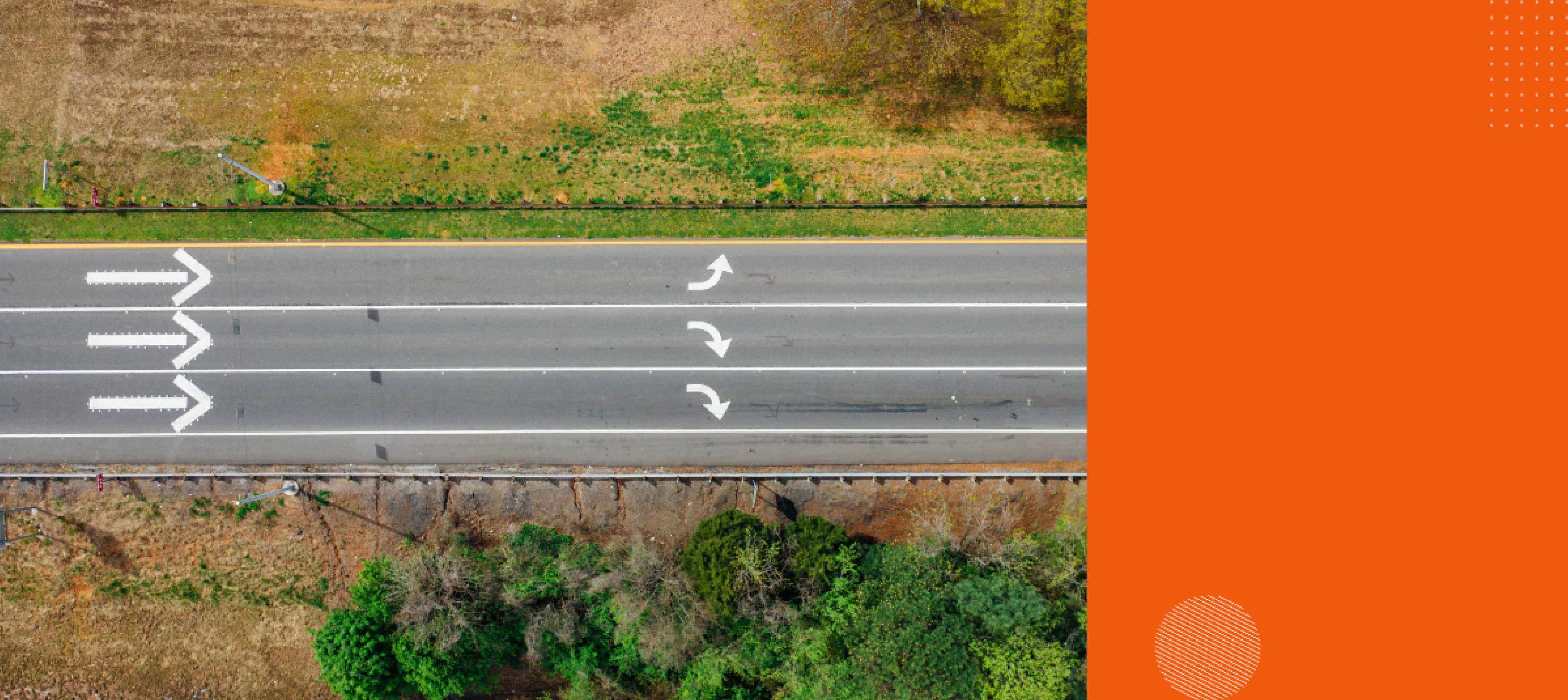 B2B eCommerce for Distributors and Dealers: Challenges, Best Practices, Examples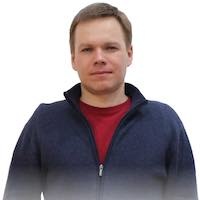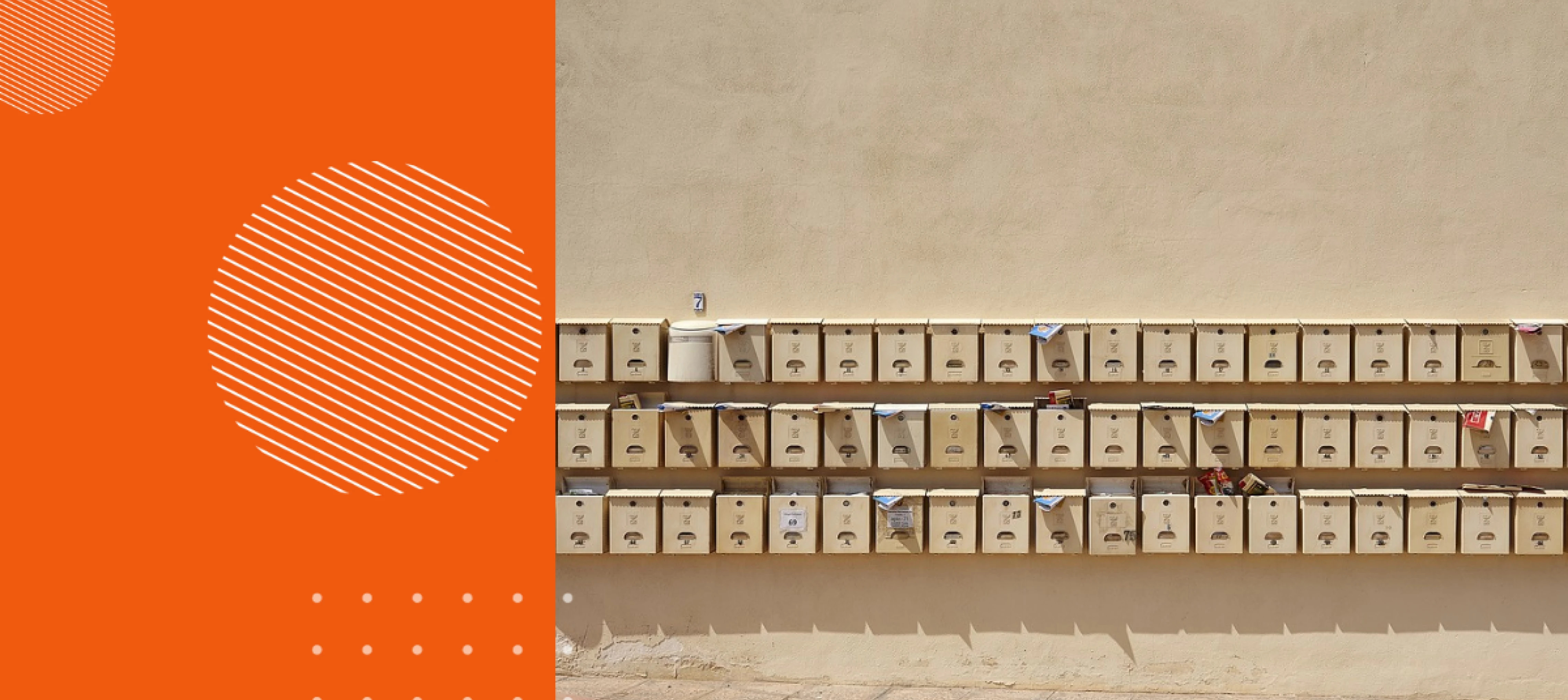 Understanding Corporate Purchasing & Procurement: From Basic Concepts to Advanced Tools