How to Create a Multi Vendor Marketplace
Few can deny that 2020 was truly the year of B2C multi vendor marketplaces. Seeing the success of B2C ecommerce websites, B2B marketplaces quickly followed suit in 2021, contrary to the expectations of many. Such a swift rise of B2B marketplaces can be largely explained by the COVID pandemic and the inability of businesses to conduct operations on-site or face to face. However, as the pandemic recedes, business-to-business marketplaces are here to stay. In August 2021, Gartner reported that the digital revenue for B2B skyrocketed and surpassed B2C. In fact, digital platforms accounted for a 45% increase in companies' revenue, a 25% increase since 2019
"

In 2021, digital platforms accounted for a 45% increase

in companies' revenue, a 25% increase since 2019.

(Source: Gartner)

"
As more businesses embrace digital channels, many consider building their own multi vendor marketplace or switching from a single to multi vendor business model. If you're one of those many who think of building their own marketplace website, then this article might help you get started.
Here, we'll talk about different types of multi vendor marketplaces and share some tips on multi vendor marketplace development.
Topics we cover in this article:
Definition and types of multi vendor marketplaces

Differences between B2C and B2B multi vendor marketplaces

Examples of multi vendor ecommerce marketplace solutions, including best multi vendor marketplace software

Multi vendor marketplace examples

Tips on multi vendor marketplace development
Types of Multi Vendor Marketplaces
There are different types of multi vendor marketplaces. Marketplaces vary by the target audience, purpose, focus, and management approach.
Multi vendor marketplaces by the target audience
If we differentiate marketplaces by the target audience, then there are business-to-business, business-to-consumer, and peer-to-peer or customer-to-customer multi vendor marketplaces.
B2B multi vendor marketplaces connect businesses with other businesses, for example, manufacturers to distributors. By carrying out orders and financial transactions online through an online marketplace, businesses facilitate multiple business processes, such as sales and procurement. Amazon Business, eWorldTrade, and IndiaMart are good examples of B2B multi vendor marketplaces.
B2C multi vendor marketplaces connect businesses to individual consumers. A B2C multi vendor marketplace can be compared to a digital retail store where buyers can shop for a variety of products offered by different providers. Amazon.com and Booking.com are good examples of B2C marketplaces.
P2P (or C2C) multi vendor marketplaces connect individuals on a single platform where they trade goods and services with each other. eBay, Etsy, and Uber are good examples of P2P marketplaces.
Multi vendor marketplaces by focus
Vertical marketplaces are ecommerce websites that cater to a particular niche market. Airbnb is an example of a vertical marketplace that connects people looking to rent a property with those offering accommodation.
Horizontal marketplaces are ecommerce stores that offer a variety of products or services from different vendors across many industries. Amazon and AliExpress are the most famous examples of horizontal marketplaces.
Multi vendor marketplaces by management approach
Unmanaged marketplaces are ecommerce stores where marketplace owners do not invest in vendor verification, product/service quality control, or feedback analysis. To compensate for the lack of quality assurance, unmanaged marketplaces typically offer lower commissions on transactions and implement review and rating systems.
Casually managed marketplaces selectively perform background checks on either or both vendors and customers and optionally review product/service quality. Other marketplaces, which have a stronger focus on customer retention, place special attention on quality assurance and have more stringent vendor policies, typically requiring sellers to provide return policies, terms of use, and guarantees.
Fully managed marketplaces are ecommerce stores where marketplace owners exercise full control over marketplace operations to ensure quality, reliability, and security of ecommerce transactions. Such platforms undertake critical assessment functions such as finding the most trustworthy providers, performing vendor and customer verification and background checks, ensuring product and service quality, and so on. As a consequence, these marketplaces offer superior customer service and are typically more expensive.
Multi vendor marketplaces by purpose
Product marketplaces are marketplaces where people buy and sell products. Amazon, Flipkart, and Walmart are examples of product marketplaces.
Service marketplaces are marketplaces that cater to the service industry. Platforms like Fiverr, Upwork are marketplaces that offer freelance services.
Hybrid marketplaces are marketplaces where people can expect to sell and buy both services and products on the same platform. Olx fits into this category.
Benefits and Challenges of Multi Vendor Marketplaces
If you're thinking of building your own multi vendor store, then you should be well aware of both benefits and challenges of operating such a marketplace.
Firstly, let's talk about its advantages.
Offering digital shopfronts for a variety of sellers means you're also offering a wide range of products and services to your customers. Buyers, in turn, always appreciate an opportunity to look through an array of options on a single platform rather than look for different products on different websites. Having a variety of products brings new customers and new market opportunities.

Operating a marketplace model gives you an opportunity to forgo having a large inventory since each vendor is responsible for maintaining their stock. Having little to no inventory releases a considerable financial burden that would have otherwise befallen your ecommerce business. Redirecting those freed funds elsewhere, say to scaling up or improving existing operations, will help focus on making your business more efficient, lucrative, and attractive to prospective partners and potential investors.

Sellers are also largely responsible for their own logistics, which means that you, as a marketplace operator, will not deal with the shipment and fulfilment process, thereby delegating those responsibilities to your vendors. As a marketplace operator, you'll instead concentrate on verification, quality assurance, and marketing.
Now, let's look at the disadvantages of operating a multi vendor store.
Quality assurance and maintenance is a laborious and costly process that involves different and complex activities. As the number of sellers and customers rise, so does the cost and time of quality assurance, which is surely a drawback of operating a bigger marketplace.

Despite the fact that some of the fulfilment and shipping responsibilities are delegated to vendors, you'll still have to look out for deliveries as well as oversee other important operations to ensure that customers are well served and vendors continue to be reliable.

Digital marketing can also prove expensive. For example, CPV on Facebook has significantly risen over the past year, creeping up almost +90% since December 2020 while YouTube's CPM rose 108% year-over-year in July 2021, both largely due to ad-tracking transparency regulations by Apple.

Customer management is also both time-consuming and expensive. You'll most probably have to operate a 24/7 customer service and technical support team, integrate your marketplace platform with various customer service add-ons such as live chatbots and so on.
Multi Vendor Marketplace Examples
There are many well-known examples of multi vendor marketplaces. Think Amazon, eBay, Etsy, AliExpress, TaoBao, Zomato, Instacart, Walmart, and so on. Among well-known B2B multi vendor marketplaces are IndiaMart, Rakuten, and Global Sources. Below, we'll look at the two best multi vendor marketplaces in greater detail.
Amazon – best B2C multi vendor marketplace
Amazon is the largest digital multi vendor marketplace with almost $470B in net sales revenue and $684B in brand value as of December 2021. More than 300 million buyers shop on Amazon worldwide while 200 million of them are prime members. In fact, 65% of US Amazon customers are also Amazon prime members. More than half of the units sold on Amazon come from independent sellers. Amazon has extensive and comprehensive guides and playbooks for newbie sellers that give them a head start in everything from shipping and fulfilment to brand protection and product reviews. To make things even easier for sellers to get started, Amazon offers an opportunity to delegate shipping, fulfilment, and customer service to Fulfilment by Amazon (FBA). The cost to sell on Amazon depends on several factors such as your selling plan, product category, fulfilment strategy, and so on. Amazon charges a referral fee for every product sold on the marketplace which depends on the product category and is typically between 8% and 15%. Some sellers may incur additional fees, such as long term storage fees, or pay for extra services, such as advertising.
Alibaba – best B2B multi vendor marketplace
Alibaba is a Chinese multinational technology company and a B2B multi vendor marketplace with a huge selection of products on sale at low prices. Alibaba has built an entire technology infrastructure around its marketplace that consists of merchants, brands, retailers, third-party service providers, strategic alliance partners, and end customers. In the fiscal year ending March 31, 2021, Alibaba Group's annual revenue amounted to $109.5B with a net income of $21.9B. Annual active customers of the Alibaba Ecosystem reached approximately 1.24 billion for the 12 months ended September 30, 2021. 26 million of those are active B2B buyers. There are currently three seller plans available starting from $3,499 per year. All plans include a sophisticated suite of tools to help sellers work more efficiently.
Multi Vendor eCommerce Platforms
If you want to operate a multi vendor marketplace, you'll need a marketplace platform. A multi vendor ecommerce platform is a digital solution that allows numerous vendors to create their online storefronts and put up different products for sale. As mentioned, such platforms are managed by an administrator, aka a marketplace operator or owner.
Types of multi vendor ecommerce solutions
There are different types of platforms available, ranging from proprietary solutions to open source. We'll discuss these below.
Multi vendor marketplace open source
Open source solutions are self-hosted platforms with open-source code, which can be easily used, reused, and modified. With an open source platform, you're free to choose a hosting solution on a supported web server.
SaaS/Managed or hosted multi vendor marketplace
SaaS/Managed or hosted multi vendor marketplace is a licensed, centrally hosted software with a proprietary code. While SaaS platforms are not as flexible as open source, they allow users to quickly build and launch an ecommerce business.
Best Multi Vendor Marketplace Software
If you're looking for the best marketplace platform, then you'll appreciate our article on the topic. Head to the
17 Best Multi Vendor Marketplace Solutions
to learn which software has made it to the top of our rating in 2021. Below, we'll compare some of those platforms and see how they perform against each other.
Multi vendor marketplace software

Advantages

Disadvantages

Mirakl B2B and B2C Multi Vendor Marketplace Software

High-quality platform and a freestanding SaaS application with a remarkable track record
Feature-rich functionality
Automation of customer-related communications
Comprehensive & extensive vendor management tools

Exceptionally high prices
Targets primarily larger merchants

Virto Marketplace eCommerce Solution

High-quality platform open-source solution
Can be attached to any existing ecommerce solution without replatforming
Feature-rich Vendor and Operator Portals
Headless and API-first
Low price
Great for B2B

Virto's marketplace is a new application launched in March 202

CS Cart Multi Vendor CMS eCommerce Software

Feature-rich functionality
Intuitive and easy to use
Wide range of add-ons


Works only as an extension to CS Cart, can be used with any other platform
Relatively economical but still pricey for what it is
Average customer service

Yo!Kart Multi Vendor Marketplace Builder

Intuitive and simple to use in certain areas
Relatively decent customizations
Reasonable one-time payment

Lack of flexibility, especially over design
Unstructured documentation
Customization costs can add up quickly
No clear product upgrade strategy
Below average technical assistance

Spryker Multi Vendor Marketplace Extension

PaaS approach that enables custom code and configuration throughout the system
Headless and API-first
Fully customisable and extensible
Support is fast and responsive

Complex architecture that might require longer onboarding
Steep learning curve
Some of the published modules are not production ready

Orocommerce Marketplace Extension With Multi Vendor Marketplace Module
Great for B2B

Open source
Adaptable and extensible

Complex so might require longer onboarding
No clear documentation for some backbone components
Multi Vendor Marketplace Development: How to Build a Multi Vendor Marketplace?
In this section, we'll look at the options you have in building a multi vendor marketplace of your own. We'll start with key considerations to bear in mind before commencing marketplace development and then we'll give a few specific instructions on how to build and set up a marketplace.
Things to keep in mind while setting up a multi vendor marketplace
Your development plan should have some specific key elements in place, such as your marketplace niche, product vision, target audience and monetisation strategy.
These are a few questions you should ask yourself to arrive at a multi vendor marketplace business plan and a specific strategy:
Are you planning to expand your current business or extend your existing ecommerce solution to incorporate a marketplace business model?

What is the purpose of your marketplace?

What niche are you trying to seize?

What is your target audience? What are they buying and why?

Who influences your customers' buying decision?

What are your customers' pain points? Are there any solutions you can offer with your marketplace?

Who are your vendors? What are they selling and why? Where are they currently selling their products or services?

Who influences your vendors?

What are your vendors' pain points? Can you solve them?

How are you planning on making money? Are you going to settle on transaction fees? A flat rate? Subscription fees? Advertising fees?
How to create a multi vendor marketplace website
There are several ways to create a multi vendor marketplace such as
Use a ready-made, out-of-the-box marketplace software like Mirakl or a multivendor marketplace builder like Yo!Kart

Choose an open source ecommerce solution with marketplace extension, multi vendor marketplace app builder, marketplace cms, and essential production-ready modules

Install a multi vendor marketplace plugin if you already operate an ecommerce site on platforms like WordPress

Create a marketplace from scratch
Your preferred method of development will depend on several factors that revolve around your business plan, your goals, your budget, and finally, the set of features you'd like your marketplace to have.
In fact, marketplace functionality is of utmost importance. Your platform users, both merchants and buyers, must have an excellent user experience. If your marketplace website is too complex to use or too slow to load, your prospective buyers will easily switch to a solution that's simpler and more convenient.
Both vendors and buyers will certainly require at least the following standard features:
Registration, authorization and security. Your users will need to sign up with their personal details and a password. If your business model requires verification procedures, there should be a comprehensive mechanism that allows you to perform verifications as smoothly and swiftly as possible.
User and account management. Granular account management is imperative for both customers and merchants in B2B. In B2C, however, only vendors might require granularity in account and user management where they can specify roles and permissions for managing a store.
Catalogue management for vendors and shopping lists for customers. There should be a publishing mechanism for sellers to upload products and provide product specifications and descriptions. Customers, on the other hand, might require multiple shopping lists or access to certain account-restricted price lists that have been contractually agreed upon.
Search and filtering. You need to provide both vendors and buyers with an efficient search and filtering mechanism. Integration with a reliable search engine is, therefore, a must.
Analytics and statistics. Analytics dashboards and sales statistics will help your vendors track and analyse their activities, such as leads, views, items sold/not sold, and so on.
Multi vendor marketplace template. Vendors will likely require themes and templates to make their digital stores more appealing to prospective buyers, so you'll have to invest in design and front end development to make sure your vendors have several attractive options for their storefronts.
Marketing options. Boost options, advertising, newsletters, coupons codes, and other marketing functionality provides you, as a marketplace owner, with more monetisation options and your sellers with opportunities to promote their product and increase sales.
Ratings and review system. This feature allows buyers to leave product reviews and rate sellers thus increasing the credit of trust with the platform and keeping sellers motivated.
Payment options. Your platform must be able to support advanced payment functionality and integrate with the best multi vendor marketplace payment gateways. Support for credit/debit cards, ACH, payment services like Paypal and Stripe are an absolute must.
How to set up a multi vendor marketplace with Virto Commerce
Virto Marketplace supports both first and third-party marketplace models and connects to virtually any existing ecommerce solution without re-platforming. The solution can be further adapted, extended, or recomposed to accommodate different marketplace requirements and business scenarios.
Virto Marketplace can handle millions of products, thousands of vendors, and an unlimited number of buyers. In addition to essential ecommerce out-of-the-box features, Virto Marketplace comes with vendor- and operator-specific functionality.
Previously available as an extension, Virto Marketplace is now fully available as a freestanding solution with all essential features required to get your MVP to market out of the box. Specifically designed with B2B complexity in mind, Virto Marketplace can nonetheless incorporate any business model, including B2C and so on.
Because Virto Marketplace is fully customizable, you'll be able to iterate and improve on your working product as you mature and scale. With Virto Commerce's unique expertise, you can create a truly memorable customer experience that will attract more buyers, vendors, and partners to your multi vendor marketplace.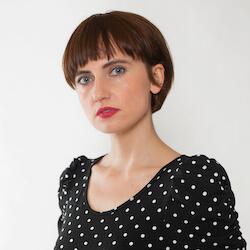 Marina Conquest
Marina Vorontsova has been working in IT since 2007, for the past three years as a writer. She covers all-things technology and contributes to business coverage.
You might also like...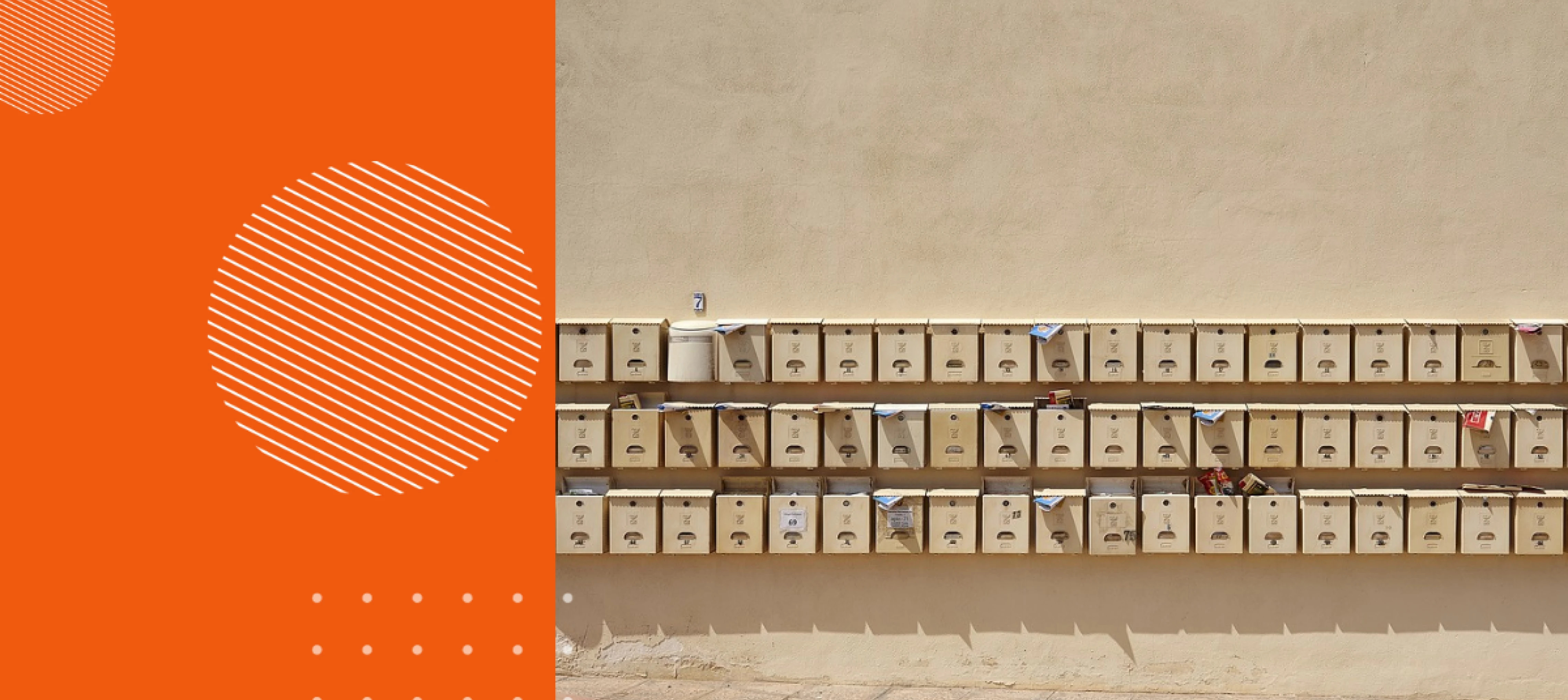 Understanding Corporate Purchasing & Procurement: From Basic Concepts to Advanced Tools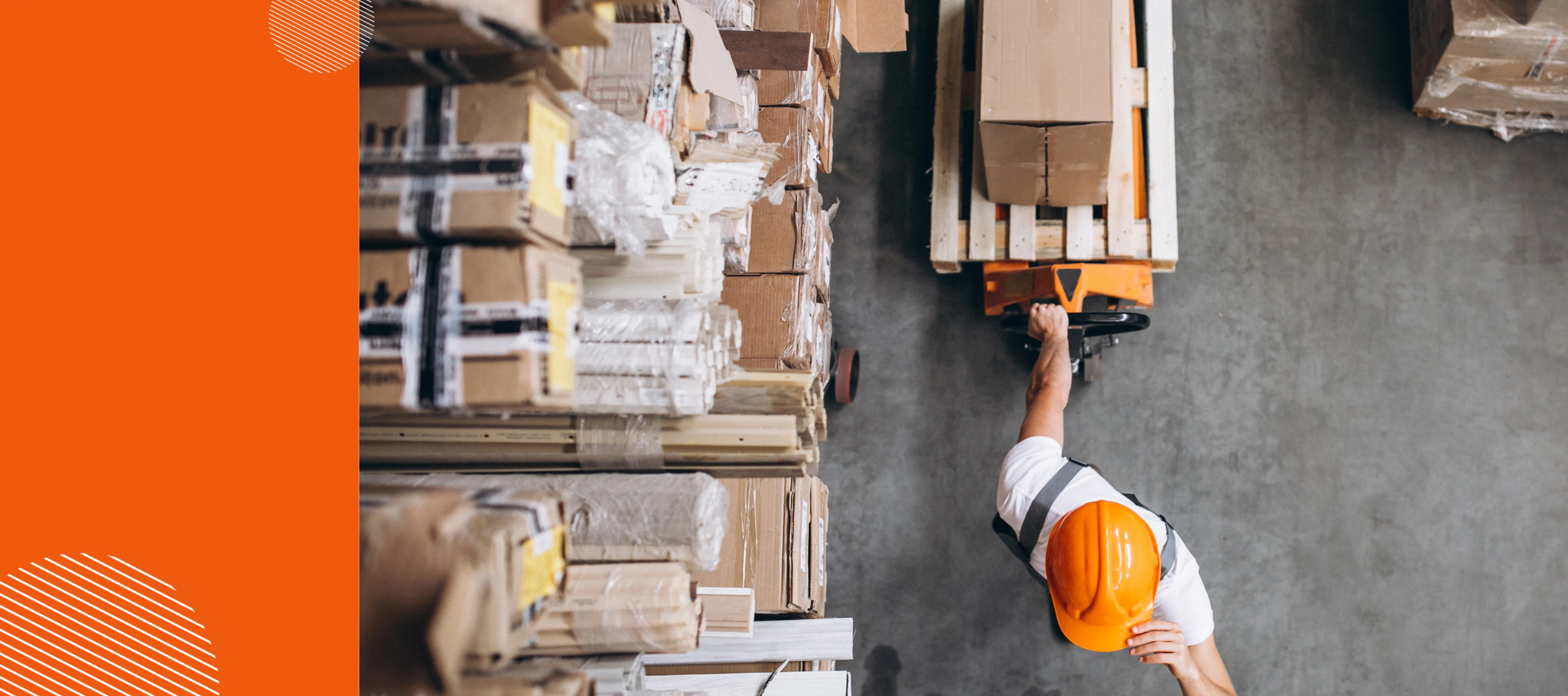 B2B Procurement Marketplace: Understanding the Difference Between Purchasing and Procurement Software