What Is B2B Marketplace Cannibalization and Should You Worry About It?
If a company is worried about online marketplace vendors snatching a piece of its sales pie, maybe it shouldn't. While not without the risks, B2B marketplaces offer fantastic opportunities to turn a negative into a positive. Let's see why B2B marketplace cannibalization is not something that should be at the top of a sales fear list.
Cannibalism in the business world is a garden-variety phenomenon that has come to describe a loss in sales following an introduction of a new product. Rather than create demand, the new product competes with the existing line for the same dollar.
When thinking of creating an online marketplace, many companies worry that with an expanding assortment from third-party sellers, they risk losing the market for their own products. But should they?
In this article, we'll address business owners' most common concerns surrounding market cannibalization and see if there's a way to turn it into an opportunity.
What Is Marketplace Cannibalization?
Marketplace cannibalization happens when marketplace vendors cannibalize sales from their own or the marketplace operator's core assortment, thus eating away at the demand for existing products. Even if new products drive sales, the net result might be a loss because of the reduced sales for the existing offering.
Consider the following example. When Alka-Seltzer introduced Alka-Seltzer Plus, the company wanted to cater to a new market that might want additional benefits along with the main product. However, as it happened, the existing customers preferred the Plus version and stopped buying the old product. While the company's sales increased, the growth came at the expense of the existing product that had been selling just fine before the new version came about, resulting in an unnecessary expenditure to design a new offering that ultimately has not paid off.
However, there's also a positive side to market cannibalization. Consider the next example. P&G had been selling soap products (Fig. 1) before introducing synthetic detergents (first Dreft and later Tide) in the 1940s, which eventually killed off an entire (soap-based laundry) product line. However, unlike Alka-Seltzer, P&G's introduction of new products was a complete success because it opened up a new market.
Common Concerns Associated with Marketplace Cannibalization
"

Research has shown that, on average, marketplaces increase gross merchandise value (GMV) per seller by 24% while growing the overall seller network by 46%, meaning that many "losing brand identity" fears are clearly unsubstantiated.

"
When considering either selling on a third-party marketplace or creating a B2B marketplace of their own, companies often raise the following concerns:
For B2B marketplace operators, adding external products will introduce unwanted competition and take away a chunk of their sales.

For vendors, selling on a B2B marketplace, along with other vendors, will take away sales from the supplier's own inventory.
However, the above concerns can be repudiated following a well-defined strategy that addresses both risks and opportunities associated with creating or selling on a B2B marketplace, something we discuss in more detail below. After all, research has shown that, on average, marketplaces increase gross merchandise value (GMV) per seller by 24% while growing the overall seller network by 46%, meaning that many "losing brand identity" fears are clearly unsubstantiated.
How to Not Compromise Brand Identity: Taking Advantage of Marketplace Opportunities
When customers are online, they are always one click away from a website that has what they are looking for. It's important to keep that in mind because unless you have what customers want, they will switch to a place that does. Marketplaces, in this instance, provide a single point of entry for a wide range of customers, all looking for different products.
When customers head to a company's site with a specific product in mind, they don't want to find out that it's out of stock or missing important complementary items. Chances are they might not be returning later. Creating a B2B marketplace with multiple vendors solves this predicament. By connecting numerous diverse sellers on a single B2B ecommerce platform, the company can expand product assortment, thus increasing the chances of catering to the customer's particular wants and needs.
Besides providing a wider assortment, marketplaces collect vital data that can be further employed to optimize the customer's experience and develop new products and services.
Moreover, as it happens, a broader selection of goods and services contribute to an increase in customer satisfaction. According to Mirakl, a wider assortment increases the CX index score by 1.5 basis points on average.
Using a B2B Marketplace as an Opportunity to Create an Entire Ecosystem
While it doesn't happen quickly and there's no guarantee that it will work out well, building a marketplace now can potentially pay off in the future. By creating a B2B marketplace and inviting multiple sellers to trade on a B2B eCommerce platform, the company can create an entire ecosystem of a specific industry's trusted sellers. Say the primary focus has always been a particular range of medical equipment. By creating a marketplace, the company can build an entire ecosystem of trusted sellers trading in healthcare equipment. Thus, rather than cannibalizing on one's own business, the company can gain significant relevance for its customers by providing a range of industry products, accessories and substitutes whenever applicable.
Using a B2B Marketplace as an Opportunity to Increase Average Online Order Size
According to research conducted by Mirakl, online marketplaces may increase an average online order size (AOV) by 15%. Provided that most marketplace owners, who trade on their own B2B ecommerce platforms and operate on a fee-based revenue model, report that around half of their transactions are mixed, that is. This consists of a marketplace item and their own brand item, an increase in AVO results and an overall increase in sales and fees from transactions.
By utilizing important information from gleaned marketplace data, a company can find out products and services that are the most popular or relevant to their customers and use it to increase AOV even further. Consider offering a free shipping threshold, giving product discounts, providing bundle deals, showing complementary and substitute products (where original products are out of stock), and so on.
Using a B2B Marketplace as an Opportunity to Improve SEO
Products, brand names, product descriptions and additional keywords all contribute to search engine ranking. SEO is also instrumental when placing suppliers' offerings on a third-party marketplace. Whether it's the company itself, the representative(s) managing the catalog or company vendors, there must be strictly mandated guidelines about how to add the products to the marketplace to ensure consistency across channels, assist users in finding the right products and contribute to higher ratings in search results. Below are a few suggestions for fields and information to mandate:
Consistent product titles

Minimum number of high-quality product images (and videos wherever applicable)

Comprehensive product description with at least __ number of characters (oftentimes 500-plus characters)
According to Mirakl, marketplaces increase results from search engine marketing worth $5.2 million on average. Therefore, it's critical to ensure content consistency across the board.
Using a B2B Marketplace as an Opportunity to Fight Off Competitors
When Airbnb (alongside other home-sharing businesses) started siphoning off hotel chains' market share, Marriott was quick to answer by launching its own home-rental business (Fig. 2). Although launching Homes & Villas by Marriott has probably impacted the sales from Marriott's hotels, the chain has gained a foothold in the industry while simultaneously unlocking new revenue streams for its business.
Rather than sit and wait for competitors to take a firm grip on new markets, start exploring new opportunities now and create a B2B marketplace the company's own. Even if building a marketplace means a company is bound to cannibalize their own products, it might be worth it in the long term.
How to Avoid Negative Market Cannibalization
To better brace a company before any unforeseen circumstances, including negative effects from potential marketplace cannibalization, it needs to follow the ensuing common-sense steps:
Analyze the current market: Understand where the company stands in the market with its existing products and services, and perform a deep dive into marketing analytics.
Assess the competition: Do the research to see if the company can exploit weaknesses in competitors' offerings and cannibalize their sales rather than the company's own.
Identify risks and opportunities: Find out if there is any potential for disruption, and learn to recognize opportunities. (For example, identify product features that can distinguish a company's products from those of vendors or platform services that distinguish the marketplace from similar businesses.)
Create short-term and long-term marketing strategies: Create strategies to better position the products to avoid cannibalization.
Bottom Line
For the sake of getting a rough idea of many potential benefits that marketplaces bring and what a company might be missing out on, perform the following simple calculation. Take the company's 10 most-searched items that are either not in stock or aren't carried at all. Multiply that by the average conversion rate of the company's site. The result is the financial value of a company's missed sales. Now, partnering with suppliers who carry those products can materialize those sales, and contribute to customer retention and satisfaction in the long term. If a company is worried about cannibalization, consider introducing complementary products first rather than those that are competitive with the main offering. By carefully vetting suppliers, the company can ensure the quality and consistency of marketplace products. In turn, this will eventually bring more customers and partners, and create a B2B marketplace that truly scales.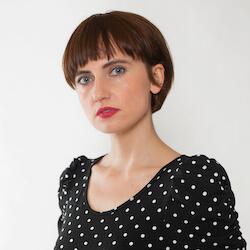 Marina Conquest
Marina Vorontsova has been working in IT since 2007, for the past three years as a writer. She covers all-things technology and contributes to business coverage.
You might also like...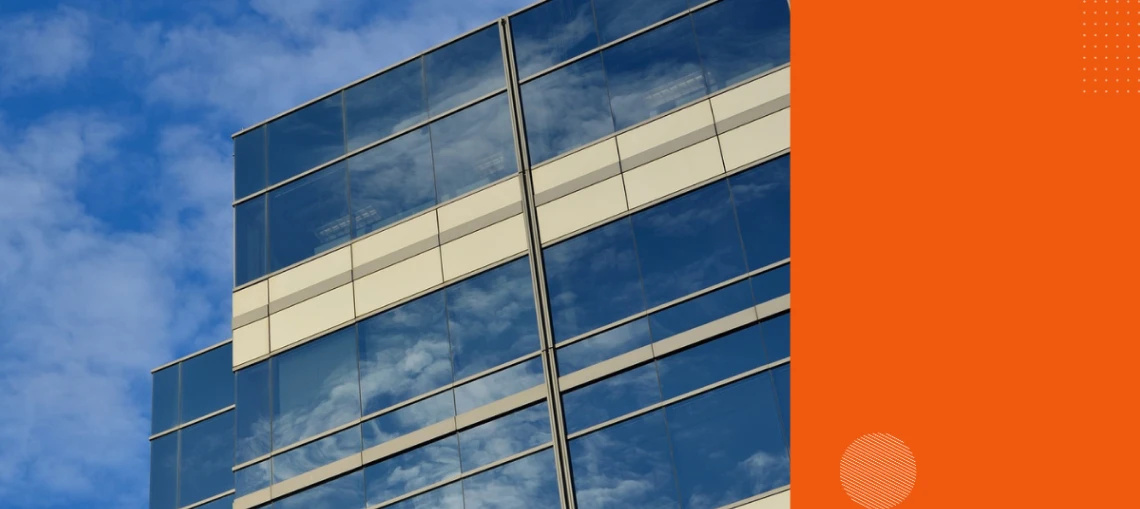 Enterprise eCommerce Platforms: Discover the Best Software Solutions in 2023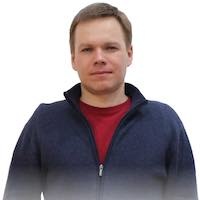 eCommerce Shopping Cart: Guide & Software Comparison