What is E-Commerce: Definition, Meaning and Examples
In our world today, ecommerce has become an essential part of marketing. It has helped reduce the stress of having to wait in line to be attended to, or get through traffic, to staying in the comfort of your home and choosing what you want at any time you want.
While some retailers see ecommerce as a threat to business, some succumb to the trend, set up, say, a b2b marketplace website and get a better sales experience. This article discusses the benefits of ecommerce in the modern-day and how it can affect your business.
Electronic Commerce: Definition and Meaning
eCommerce, also known as electronic commerce, is the marketing of goods and services , and every transaction done online involves a seller and a buyer.
The term ecommerce mainly refers to the sales of physical products on the internet. Still, one can also describe it as any commercial activity done on the internet. Individuals can perform these commercial activities on laptops, smartphones, tablets, and other intelligent devices.
eCommerce includes online retailers like Amazon, eBay, Etsy, Flipkart, Myntra, Paytm Mall, sellers of digital books like eBooks, online services, and many others.
History and Timeline of eCommerce
Retail eCommerce sales in the US from 2017 to 2024 (in million us dollars)
Source: Statista
A relatable example of ecommerce is when you paid for an eBook or software on an online store. You took part in ecommerce, which was done via one of the b2b commerce platforms.
Ultimately, every individual in the 21st century with internet access has engaged in electronic commerce in one way or the other.
However, this hassle-free technology began in 1960 when there was no internet. Companies were known to use an electronic system called the Electronic Data Interchange to enable the transfer of documents.
As time progressed, on the 11th of August, 1994, the first online sale was made by a man named Phil Brandenberger, who sold a CD called the Band Sting to his friend for $12.48 through his website, NetMarket.
Afterward, in 1969, CompuServe was founded by Dr. John R. Goltz and Jeffrey Wilkins, electrical engineering students. They built the system by utilizing a dial-up connection. In the 1980s, CompuServe dominated the ecommerce landscape by introducing the earliest form of emails and Internet connectivity to the public.
In 1979, Michael Aldrich, an English inventor, introduced electronic shopping by connecting a modified TV to the transaction-processing computer.
After this innovation, Boston Computer Exchange was launched in 1982, making it the first internet commerce company. Its main aim was to serve as an online market for people interested in selling used computers.
In the late 90s, particularly in 1992, Book Stacks Unlimited launched the first online book marketplace. Its pioneer, Charles M. Stack, changed from the original dial-up bulletin board format. And in 1994, the site switched to the internet and operated from its Books.com domain.
It is worth noting that in 1994 Netscape Navigator became the primary web browser on the Windows platform, (there is now Microfost-powered net ecommerce platform) before the arrival of modern giants like Google.
1995 saw the launch of a well-known Amazon.com, with Jeff Bezos being the brain behind the establishment. However, upon starting, it was initially introduced as an ecommerce platform primarily for selling books.
As time progressed, another essential piece joined the eCommerce puzzle, PayPal, the most reliable eCommerce payment system. It was launched in 1998 by Max Levin, Peter Thiel, Luke Nosek, and Ken Howery as a money transfer tool.
By 2000, it merged with Elon Musk's online banking company, marking a significant beginning to its fame and popularity.
In 1999, one of the world's largest online marketplace, Alibaba, was launched with up to $25 million worth of funding. By 2001, it went on to turn into a central B2B, C2C, and B2C platform that people used worldwide today.
Ultimately, we can conclude that from 1969 down to 2020 - in the outbreak of COVID-19 - electronic commerce has gone through a series of changes, resulting in a significant evolution.
It has evolved to make products easier to discover and purchase and has also helped independent freelancers and corporations sell their goods and services at a scale that would not have been possible on an offline retail platform.
Statistics of eCommerce
eCommerce has come a long way since the CompuServe launch in 1969 till date. The changes in technology have facilitated eCommerce growth, not to mention the global circumstances.
eCommerce has met consumers' expectations in different ways.
<

In 2019, US retail sales on Amazon increased by 19.1% and amounted to 222.6billion US dollars overall.

The total number of global eCommerce sales in 2020 was $4.28 trillion, and experts expect it to grow to $5.4 trillion by 2022.

95% of all purchases would be online as expected in 2040.

One of the primary reasons why people make online purchases is that they can shop whenever they want.

43% of eCommerce traffic comes from Google searches.

Websites that are slow in loading receive an abandonment of 75%.
eCommerce growth during COVID-19
Due to the COVID-19 outbreak worldwide, consumers only could use online marketplaces, which have developed to become a new normal.
By May 2020, ecommerce transactions reached $82.5 billion. It would have taken a long time of four to six years to get that number looking at previous records. Now, consumers have proceeded to online marketplaces to make purchases they would have typically made in physical stores. Many consumers have also considered this to be a safe way to prevent being infected by the virus.
What is an ecommerce business?
eCommerce business, otherwise called E-Business, is all the types of business activities performed through the internet.
As mentioned in the first part of this article, eCommerce sells goods and services online. On the other hand, eCommerce business goes beyond that trade as it involves the business management aspect and the trading of goods and services.
Activities involved in eCommerce business include online store setup, customer education, buying and selling products, monetary business transactions, Email marketing, and supply chain management.
This article aims to look deeper at the steps of setting up an online store soon. Keep reading to learn more.
Types of eCommerce Models
eCommerce has brought about a life-made-easy way of marketing both for sellers and buyers. You can purchase anything and everything online, from as little as coffee and action figures to massive items like vehicles and industrial machines right from your home.
eCommerce operates in six distinct segments, and they are:
Business to business (B2B):
Business to Business (B2B) is the direct sales of goods and services between two businesses. Essentially, an establishment sells its offerings to another company, and sometimes, the buying firm is the end-user, but often, the buyer resells to their customers.
Naturally, this business model presents significant benefits compared to the conventional methods of commerce. Such benefits include a higher-order value, longer sales cycle, and more recurring purchases.
It's worth noting that roughly half of B2B buyers will be millennial in 2020, making the eCommerce model more critical as the younger generation reach the age to perform business transactions.
Business to consumer (B2C)
This eCommerce model involves a commercial transaction between a business and the end-user. Currently, this method is most common amongst online companies for several reasons; however, the most significant advantage associated with B2C is the easy and short decision-making process during purchases.
Unlike B2B, it's easier for customers and businesses to trade money for low-value items. Due to this short sales cycle, B2C businesses invest less financial resources in marketing for sale. Unfortunately, companies opting for this model have fewer recurring orders and lower average orders than their B2B counterparts.
Consumer to consumer (C2C):
In the C2C eCommerce model, the two traders involved are consumers. In other words, C2C is when a consumer sells a good or service to another consumer. Subscribers to this model typically make their money by charging listing or transaction fees, and some organizations that implement this model are eBay and Craigslist.
Ultimately, C2C enjoys self-propelled growth as more motivated buyers and sellers interact; however, technology maintenance and quality control are this model's most significant drawbacks.
Consumer to business (C2B):
This model involves a consumer selling their products or services to a business or organization. Companies that use this model allow customers to showcase their work and bid for the offering.
An excellent example of this service is Upwork, a freelance website that allows freelance creators the visibility needed for companies to employ their skills. One advantage of this model is that customers can name their prices and have businesses meet their expectations.
Business to administration (B2A):
This model of eCommerce covers the transactions made between online businesses and administrations. Regularly, the products and services involved are related to legal documents, social security, etc
Consumer to administration (C2A):
This model is quite different from B2A in that consumers sell online products or services to an administration. Some typical offerings associated with this model include online consulting for education and tax preparation.
Examples of eCommerce
There are different forms of internet commerce involving several transactional relationships between businesses and consumers and other objects in between these transactions.
We are going to look at them one after the other.
Retail: this is the sale of a product by a business directly to a customer without a middleman.

Wholesale: This sells a product in bulk to a retailer who sells directly to a consumer.

Dropshipping: a third party comes in this example. The products are manufactured and shipped to the consumer by this third party.

Crowdfunding: Crowdfunding involves collecting money from consumers before a product is available to raise the initial capital necessary to bring the product into the market.

Physical Products: Any tangible item that requires an invention to travel physically to the customers after payment.

Digital Products: these are downloadable digital goods, templates, and courses, or media that individuals buy from an online store for consumption.

Subscription: this good is automatic and constantly recurring. Purchased products or services subscribed to are regularly until the subscriber chooses to discontinue.

Services: service involves someone providing their time for a fee in exchange for a skill or set of skills.
Advantages and Disadvantages of eCommerce
The benefits of opting for eCommerce are undoubtedly overwhelming; however, this essential, hassle-free concept comes with a few disadvantages worth discussing. Fortunately, this section will shed more light on both the pros and cons of electronic commerce.
Advantages of ecommerce
Easy access to new customers: through online platforms with the benefit of social media and email marketing, companies can easily reach their clients from anywhere in the world.
An ecommerce store doesn't tie to just one geographical location, making it open and available to any customer who visits it online.
Comfortable buying experience: for customers, ecommerce makes buying anywhere and time possible. This concept means consumers can get what they need faster without constraints, as would be experienced by operating hours of a brick-and-mortar store.

Increased selection: unlike brick-and-mortar stores, online stores can have the ability to offer a variety of products and services that wouldn't have been possible in a physical store. There is also an exclusive inventory for customers that is unavailable elsewhere.

Personal experiences: reviews on personalized experience from customers can be made and used as a marketing tool, leading to a higher average order value(AOV) and making the buyer feel like you understand them for real.

Lesser cost of operation: because all activities will be online, you would cut down the need to put up a physical structure and the worry of getting trustworthy staff. Reducing the cost of operation and the overall capital of starting an eCommerce business
As more sales accumulate, brands can quickly scale up their strategies without providing a more extensive workspace or workers.
Disadvantages of ecommerce
Inhibited Interaction With Consumers: Since products and services occur online, it is harder to understand the wants, needs, and concerns of your eCommerce customers, even though there are other ways one can gather this data. It takes a lot more than a face-to-face presence.

Technology Breakdown: Sometimes, internet connection can be slow, or if your eCommerce website is slow, broken, or unavailable to customers, you can not make sales.
This fact can affect relationships with customers and make them not come around again.
Inability to Touch Products: Customers can not touch or feel what they want to buy until purchased and delivered to physical products.
Online images do not necessarily reflect the true nature, and it can be unsatisfying when products do not meet customers' expectations.
How to Start an eCommerce Business
What products and services would I offer? Who would buy this? Who else is into this? How am I going to benefit from this? These questions are most likely on your mind as you conceive the idea of starting an eCommerce business and assess the pros and cons of the decision.
Keep in mind that starting an online business is equally as tricky as a brick-and-mortar one since it involves substantial research, financial resources, several steps, and many more. Both business types have notable differences in their mode of operation; nevertheless, the execution determines your success.
To begin your journey in the eCommerce world, below is a step-by-step guide on how to start:
Find your niche 
Before finding which platform to build your online store or deciding your brand's name, the first step is to research the market and find a niche. The analysis to discover which sector suits you is similar to opening a restaurant. You need to assess the environment and see what will be a valuable product or service to offer.

The thought process involved with finding your niche include asking yourself, "will I sell products or services?", "if products, will they be digital or physical ones?" "where will I source these products?" etc.
Keep in mind that starting an eCommerce business in a specific niche means competition with existing brands. Therefore, you need to position yourself in ways that make you valuable.
Select a business name and legal structure
After finding your niche and laying out the plan to enter the industry, craft a name for your business. Ensure that this name is either easy to remember or conveys what your business offers to its audience.
Also, it would be best to look at business domains and see if your desired name isn't already in use by another website. If taken, consider tweaking your current pick or go for another one entirely.
Afterward, pick the business's legal structure as this decision determines what corporate laws apply to your establishment. It's best to consult an attorney or legal professional for this part as their expert opinion is valuable.
*Note: Avoid picking a business name already used by another company to avoid legal issues.
Acquire the necessary permits and licenses
Depending on your country, you might need to acquire the necessary permits to operate your online store legally. If your business is primarily home-based, you won't need a plethora of documents to work like brick-and-mortar stores; nevertheless, it's best to consult a professional about the requirements needed to trade without legal issues.
A standard permit for home-based eCommerce stores is a Home Occupation permit as it shows the government that you aren't adding traffic, noise, or any possible problems to your location.
Build your store and market your business
After acquiring the necessary permit, proceed to build your store on a platform that you see fit. The typical examples include Shopify, Etsy, Wix, wooCommerce, and Big-commerce, and each website presents varying benefits that are best for your type of business.
Next, proceed to craft a marketing plan for how you will acquire customers shortly after launch, and this strategy may include Search Engine Optimization, Social Media Marketing, Email marketing, pay-per-click ads, and many more.
Advertising usually takes the more significant part of your budget; that's why we recommend being very good at marketing or hiring an expert to do the tedious work for you.
Choosing eCommerce Platform
As a brick-and-mortar business is a physical store, so is an ecommerce business to an online store. An ecommerce business has to have a platform where marketing takes place.
These include the following:
Designing your ecommerce website.

Choosing domain names

Checking out other ecommerce platforms and how they work.
However, the first and most crucial step is knowing your business world, including your business name, your business structure, the services rendered, and a website (as mentioned in the previous headline).
The Future of eCommerce
With the surge of online shoppers, eCommerce in the USA alone might reach $479 billion by 2022, with toys, hobbies, and DIY verticals taking the frontlines.
eCommerce is not a passing trend. It has come to stay.
Gary Hoover's data projects that eCommerce sales would eventually even out with that of brick and mortar. This fact doesn't only mean that the online sales would continue to grow but that there would be enough businesses to go around.
The ability to browse, shop, and make purchases between different devices and other platforms will soon be an omnichannel experience.
That is not all.
Other trends like whole customer journey and personalization, artificial intelligence-enabled shopping, and digital currencies would come up.
Even though eCommerce is still reasonably new in the picture of retail marketing, the future is bright, but its success and continuation depend on buyers' preferences in the future.

Mary Gabrielyan
Mary is an B2B marketer and ecommerce enthusiast with more than a decade of experience in media and marketing. She loves covering B2B marketing, user journey , and B2B customer experience related topics.
You might also like...
B2B eCommerce Explained: A Comprehensive Guide with Real-World Examples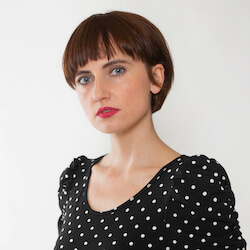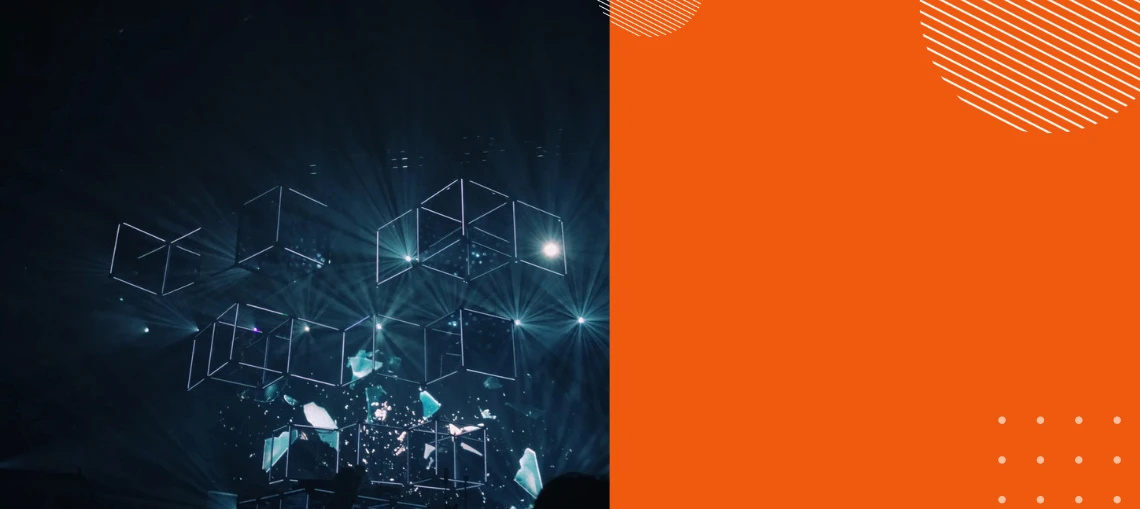 Top eCommerce Capabilities for Building Successful B2B Businesses