B2B Loyalty & Incentive Programs: Ultimate Guide & Software Review
B2B (business-to-business) loyalty programs and incentive programs are crucial for fostering strong relationships with business customers and driving long-term profitability. This is particularly important for enterprise ecommerce, as 75% of buyers¹ prefer buying from a shop offering a loyalty program. That's a huge number!
Customers expect companies to provide a unique experience and personalized approach, and the loyalty programs help companies thrive: while spending only 5 percent of sales², companies can improve their revenue in the long run and boost profits by 25% to 95%³. At the same time, the average company generates 30% of revenue⁴ from existing customers: nretaining them is cheaper tha spending at least 4 months⁵ to find new ones.
The article covers B2B loyalty programs and B2B incentive programs understanding, including explanations, examples, best practices, and a dedicated section about B2B loyalty program software.
* See the links to statistical data below the text.
Understanding B2B Loyalty Programs
B2B loyalty programs and loyalty portals are designed to incentivize and reward loyal customers in the B2B (business-to-business) sector. These programs aim to strengthen the relationship between businesses by providing added value and benefits to encourage repeat purchases and long-term partnerships.
The most important statistics on the B2B loyalty
Key elements of successful B2B loyalty programs
B2B loyalty programs should offer rewards that align with the needs and preferences of the target audience. These rewards can include discounts on future purchases, exclusive access to premium services or products, extended payment terms, or personalized offers tailored to individual business needs. Here are some factors to consider when implementing B2B incentive programs:
1. Tiered or point-based systems
While 86% of referral programs do not use a tiered reward structure, it would be perfect to recognize and reward customers based on their level of engagement or purchasing activity.
2. Personalization and customization
By understanding each business customer's unique requirements and preferences, companies can offer tailored rewards, recommendations, and communications to enhance engagement and satisfaction.
3. Data-driven insights
Customer data can be used to identify cross-selling or upselling opportunities. Businesses can leverage this data to gain insights into customer behavior, preferences, and purchasing patterns, enabling them to refine their offerings and communication strategies.
4. Integration with existing processes
Integration with existing systems ensures a smooth customer experience and simplifies the reward redemption process. This can be CRM or any other system related to customer management.
Effective B2B loyalty program examples
A nice B2B loyalty program case study is not a myth: many big companies have already found a way to retain and attract new clients. Here, we share a set of successful examples of B2B loyalty programs.
1. Amazon Business Prime
Amazon's Business Prime loyalty program provides business customers with free shipping, exclusive discounts, and access to business-specific products and services. The program is tiered based on annual spending, allowing customers to unlock higher levels of benefits.
2. American Express Business Extra
This is a B2B customer loyalty program targeted at small and medium-sized businesses. Enrolling in the program allows businesses to earn points for eligible purchases made on their American Express Business Cards.
3. Delta SkyBonus
Delta Airlines offers the SkyBonus program, designed specifically for businesses. Companies can earn points for their employees' travel on Delta and partner airlines. The program also offers reporting tools to track travel activity and expenses.
The key point of any successful loyalty program is understanding the unique needs of B2B customers and designing a program that provides compelling incentives.
Understanding B2B Incentive Programs Industry
While B2B ecommerce loyalty programs aim to build stronger relationships and retain customers in the long run, incentive programs aim to boost sales by offering rewards or benefits in return. Here are several kinds of such programs depending on the potential needs of the target audience:
Financial incentives that include cash bonuses, rebates, discounts, or credits applied to future purchases, to encourage businesses to buy more.

Non-financial incentives that focus on offering value beyond monetary rewards like exclusive resources, priority support, training and educational opportunities, and other unique advantages.

Recognition and status incentives that acknowledge and celebrate the achievements of businesses. This can include awards, certificates, public acknowledgments, or special designations.

Travel and experiential incentives offering the opportunities to earn trips, vacations, or unique experiences based on customers or partners performance.
How B2B Incentive Programs can be helpful
Key components of B2B incentive programs might seem usual, but in reality, they offer many benefits to the implementing business. Here are just some of them:
Increased sales and revenue. Increasing purchasing volume or frequency results in higher sales and revenue. This happens due to rewards tied to sales targets that motivate businesses to buy more.

Improved customer loyalty and retention. By offering exclusive benefits like self-service portals, personalized rewards, and recognition, businesses can strengthen their relationships with customers, leading to higher retention rates.

Increased brand advocacy. Incentive programs can motivate businesses to become brand advocates, actively promoting the offering company's products or services within their networks.

Data collection and insights. Implementing B2B incentive reward programs allows businesses to collect valuable data on customer behavior, preferences, and performance and refine their offerings and marketing approaches.
Small part of sales converts into the biggest part of revenue
B2B Loyalty Program Best Practices 
Designing effective B2B incentive programs might be challenging. However, here are some quick tips to make it easier:
1. Set clear program goals and objectives
Determine what you want to achieve with the program, whether it's increasing sales, improving customer retention, or strengthening partner relationships. SMART goals will guide the program's design and help measure its success.
2. Design a compelling rewards structure
Ensure that the rewards you offer are valuable and appealing to your target audience. Consider a mix of financial and non-financial incentives to cater to different business preferences. Moreover, McKinsey believes that foreign markets require deeper price analysis based on the needs of a particular group of buyers.
3. Segment and target B2B customers
Segmenting your customer base allows you to tailor the loyalty or incentive program to specific segments, increasing its relevance and effectiveness. Consider factors such as company size, industry, purchase history, or engagement level.
4. Incorporate gamification elements
Gamification can add an element of fun and excitement to B2B loyalty and incentive programs. Introduce game-like features such as point accumulation, leaderboards, challenges, or badges to encourage participation and create a sense of competition among participants.
5. Measure and analyze program performance
Track KPI metrics such as customer participation rates, redemption rates, sales growth, customer satisfaction, and return on investment (ROI). Collect feedback from program participants to gain insights into their experience and identify areas for improvement.
Examples of B2B incentive reward programs
Well-known brands and companies can demonstrate good examples of incentive programs that worked. Look at our examples to realize how it can be done:
1. FedEx Advantage
FedEx Advantage offers discounts and exclusive benefits to its members. Businesses enrolled in the program can access discounted shipping rates, streamlined shipping tools, and personalized support to meet their shipping needs.
2. Marriott Bonvoy Business
This one is a loyalty program specifically designed for business travelers. It offers various benefits, including exclusive member rates, room upgrades, late check-out, and access to the Bonvoy Business Elite status, which provides additional perks such as lounge access and enhanced rewards earning potential.
3. Verizon Business Rewards+
This program from Verizon is made for business customers. Participants earn points based on their monthly spending on eligible Verizon services. These points can be redeemed for various rewards, including device discounts, gift cards, travel, and experiences.
B2B Loyalty Program Software
Here, we talk about B2B ecommerce loyalty systems designed to facilitate the implementation, management, and optimization of loyalty programs for B2B customers. This software streamlines the processes involved in running a loyalty program, from enrollment and rewards management to data analysis and communication with program participants.
Key features and capabilities of B2B loyalty rewards program software include:
Program management. B2B loyalty program software allows businesses to set up and manage their loyalty programs efficiently: define program rules, rewards structure, tiers, and eligibility criteria.
Member enrollment and profiles. It allows for easy registration, creation of member profiles, and management of member information. Company details, contact information, purchase history, and preferences are stored here.
Rewards and benefits management. It allows for the creation of a catalog of rewards, including financial incentives, discounts, exclusive access to products or services, and non-financial rewards.
Points and tier management. Such a system enables businesses to assign and track points earned by program members based on their purchase volume, frequency, or other predefined actions.
Communication and engagement. Loyalty program software facilitates targeted and personalized communication with program members to send promotional messages, program updates, reward notifications, and exclusive offers.
Data analysis and reporting. B2B loyalty program software allows businesses to gain insights into program performance, member behavior, and engagement trends and make data-driven decisions.
Integration and scalability. Such software is designed to integrate with existing business systems and processes. It may offer integration with customer relationship management (CRM) platforms, sales systems, or other relevant databases.
Popular B2B loyalty program software providers
Zinrelo focuses on delivering personalized experiences to drive customer engagement and loyalty.
Their platform offers features like points-based rewards, tiered loyalty programs, personalized incentives, and referral programs.
Annex Cloud's platform provides features such as points and rewards management, member segmentation, communication tools, and data analytics.
Smile.io offers integrations with various ecommerce platforms and provides tools for rewards management, customer segmentation, and program performance tracking.
Virto Commerce's Customer Loyalty Portal is a feature-rich module that enables businesses to create and manage customized loyalty programs to engage and retain customers effectively. This is a cloud-native ecommerce solution that offers out-of-the-box flexibility and readiness for innovations. An enterprise-level technology allows to sync your B2B customer portal with third-party loyalty systems if needed, easily integrates with all your solutions, and supports a multichannel approach.
Conclusion
A loyalty program for B2B customers is exceptionally important to leverage your business results. Here are a few B2B loyalty program ideas on how to build your perfect incentive or loyalty program:
Set clear program goals and objectives

Design a compelling rewards structure

Segment and target B2B customers

Incorporate gamification elements

Measure and analyze program performance
And, of course, there are always easier ways to reach loyalty perfection: consult with an experienced vendor with international enterprise expertise. For example, the Virto team can share their insights, consult on the loyalty implementation as we did for Bosch Thermotechnik, help with it, and demonstrate how it works before you make the final decision. Contact us to learn about it right now or read more on the real examples of Virto success stories.
FAQ about B2B Loyalty and Invective Programs
Useful links
75% of buyers prefer buying from a shop offering a loyalty program (

Gitnux

)
While spending only 5 percent of sales (

Researchgate

)...
...companies can improve their revenue in the long run and boost profits by 25% to 95% (

Bain

).
The average company generates 30% of revenue from existing customers (

Komarketing

)

Retaining customers is cheaper than spending at least 4 months to find new ones (Klipfolio)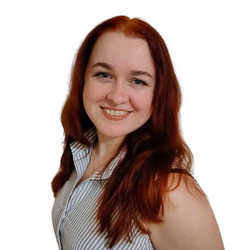 Elena Bekker
Elena is a deeply committed eCommerce Evangelist, bringing over three years of practical expertise in cutting-edge IT software and digital commerce marketing.
You might also like...
B2B eCommerce Explained: A Comprehensive Guide with Real-World Examples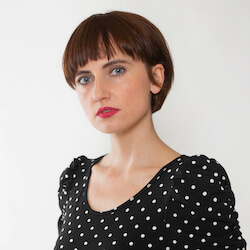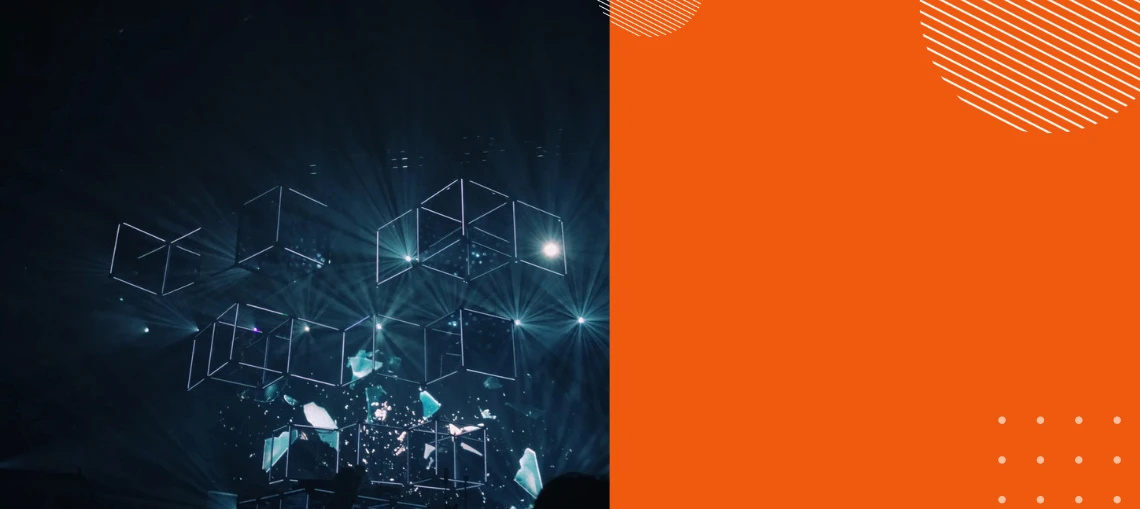 Top eCommerce Capabilities for Building Successful B2B Businesses