The B2B Marketplace Evolution: Insight into the Next Wave of B2B Marketplaces
B2B relations traditionally rely on direct communications via email, phone or face-to-face. Nowadays, such an approach is being increasingly considered as too slow, time-consuming and cumbersome. Modern ecommerce platforms provide more efficiency, easier management, automated document flows and much more. The new wave of B2B marketplaces makes B2B relations even more sleek, provides greater visibility for new products, speeds up time to market, reduces the time needed for market research and brings the best offers and quotes to the tips of the fingers.
According to the research done by Oracle, 87% of B2B procurers use B2B marketplaces in their daily work. 26% of buyers name B2B marketplaces as their preferred procurement channel. Adoption among younger professionals is even higher: with 97% of Millennials purchasing from B2B marketplaces.
What is a B2B marketplace?
A B2B marketplace is an ecommerce platform that connects multiple procurers with multiple suppliers and manages their transactions. The 'multiple' part is the key here. The main purpose of a B2B marketplace is to provide suppliers with an established customer base on the one hand, and to help buyers discover new suppliers on the other, so they can find the best deals on the market without having to search through the websites of many suppliers.
Modern B2B marketplaces can be classified in 3 categories:
global: having extensive offerings and providing virtually everything such as Amazon Business and Alibaba
vertical: serving a particular industry and providing a particular kind of goods, for example MoBase that serves the railroad industry
horizontal: offering various products with some similar features such as B-Stock that deals with excess inventories
B2B marketplaces can offer everything a business needs, from wholesale goods to professional services, from heavy machinery to foods and from private contractors to freight.
Multi-vendor and single-vendor marketplaces
A single-vendor B2B marketplace holds agreements with suppliers and acts as a single seller (agent) with associated responsibilities regarding product quality, timely delivery and so on. B2B marketplaces often use this model, offering multiple professional services or products from different suppliers as a single package. OEM distributors also belong to this group. On the other hand, a multi-vendor marketplace acts more like a broker, connecting sellers and buyers but offering limited responsibility and control over their relationships. This model is being utilized by most ecatalog marketplaces.
The history of B2B marketplaces, aka B2B Marketplaces 1.0
Technically, electronic B2B marketplaces existed even before the Internet. The Travicom reservation system, launched in 1976, can be mentioned as such because it connected multiple airlines with multiple travel agents through an automated network. Other industries, such as chemical, construction and so forth, also had their own multi-user data-processing systems developed.
However, the B2B marketplaces as we know them today were born in the 90s (aka B2B Marketplaces 1.0), with Ariba and CommerceOne as the most prominent names. Like many other internet startups of the dot-com era, they shined brightly but briefly in 2000 and disappeared with the bursting of the dot-com bubble, either drastically pivoting or going out of business. The term B2B marketplace became a no-no word in marketing for years to come.
The reason these marketplaces did not survive the dot-com crash was that they were ahead of time. Or, more specifically, they preceded technologies that were essential to their successful operations. Online payment services, as well as online security, two backbones of modern ecommerce, were then still in their infancy and could not support the demand of marketplaces. Once these matured, marketplaces began to re-emerge.
The Amazon story is rather representative. The company, now one of the leaders in B2B marketplaces, started in the 90s as an online bookstore and remained so for 8 years before establishing a technology subsidiary, Amazon Web Services (AWS). 4 years after that, in 2006, it opened its marketplace (at that time called Fulfillment by Amazon), based on technologies that AWS was already proficient in.
And the era of B2B Marketplaces 2.0 began.
B2B marketplaces 2.0 - understanding the second wave of B2B marketplaces
Once the necessary technologies were widely available, B2B marketplaces began to grow in number. For example, in 2010, there were only 10 B2B marketplaces in Europe; today, there are more than 300. These marketplaces vary widely, from worldwide to strictly local, offering everything to specific niche goods and services.
There are numerous marketplace platforms out there; almost anyone can start their own marketplace quickly and without heavy investments. These platforms are versatile, allow customization and contextualization, work with every possible catalog structure, and so on. Thus, newly emerged marketplaces have brand new features that distinguish them from the first wave.
Verticalization
Established digital B2B marketplaces tend to be horizontal (such as Amazon, Alibaba, and eBay Business), serving their customers everything they need. More recent B2B marketplaces are generally more vertical and cover a particular industry. In modern times, being vertical means that the marketplace can better cater to an industry (or an industry segment) than a horizontal one with a customized catalog structure, search tools and expertise, as well as an overall higher customer experience.
Low cost
Competition among marketplaces ensures that they attract customers by offering low-cost or even free allocations and commissions. Often marketplaces look for alternative ways to generate revenue, such as ads, premium placements or data collection.
User-friendly
Marketplaces want their customers to start doing business on day one. This means lightning-fast registration and onboarding without lengthy checks (those checks can be conducted later). Customers do not have to wait for approval to at least browse offers on a platform.
Highly automated
Modern marketplaces thrive on making sales and procurement processes as tight as possible by automating everything from creating a PO from a CSV file to generating invoices. Many real-time tools are usually available as well, allowing customers to get an up-to-date order status or see a freight movement.
Building trust
Feedback-based reputation systems allow marketplaces to build trust between sellers and buyers. Marketplaces also typically monitor the quality of the goods and services offered and act as referees in case of potential conflicts.
Download white paper to learn how to grow your B2B ecommerce business with a great customer experience
And beyond - what's next – the next generation of B2B marketplaces
As B2B marketplaces evolve, new concepts and business models emerge and may become mainstream in the near future. Here are some examples.
Service marketplaces
Service B2B marketplaces such as Upwork were on the rise before, but the COVID pandemic caused them to skyrocket. If your employees all work remotely, why bother hiring people when you can outsource? Thus, not just medium and small companies, but also large corporations began to hire freelance professionals and agencies. Likewise, service marketplaces must meet this new demand by providing fully managed and curated services since their client base always expects top performance from outsourcers nowadays.
Niche marketplaces
Niche B2B marketplaces have long existed in industries such as the aviation market which relies on the second-hand (serviced) parts business. The construction industry is another good example as they need access to local contractors and suppliers wherever they work on a project. Nowadays, new niche marketplaces are rapidly emerging such as for the production of kids' toys or organic foods and beverages.
Brand marketplaces
B2C marketplaces for branded goods have long been known (e.g., Farfetch), but now the time has come for them to start up in B2B as well. B2B marketplaces like ASOS allow brands to sell surplus, overstocked or obsolete items to retailers who previously had no access to them. Brands are getting used to this way of doing business and are also noticing the returns, so eventually, they will start offering their usual assortment on such platforms as well.
Hybrid marketplaces
Hybrid marketplaces are established online B2B vendors who decide to open a B2B marketplace as an additional offering, attracting new vendors who were not previously qualified to become an official supplier for the vendor. Interestingly, such marketplaces are not always focused on additional revenue, but sometimes these are used for assortment enrichment, discovering new manufacturers or collecting data. DigiKey B2B marketplace, for example, clearly proposes to use it as a 'bridge' for establishing direct relations in their ebook.
Branded single-vendor marketplaces
Modern B2B marketplaces are evolving in various ways, and it is hard to predict what new idea will emerge in the near future. One example is branded (white-label or OEM) single-vendor marketplaces, where the owner of the marketplace acts as a vendor branding everything he sells. For example, an OEM marketplace may allow sellers to offer their manufacturing proposals to retailers, and once the proposal has enough orders, the marketplace itself places an order to produce the goods under its own brand. This provides an excellent opportunity for innovative startups to quickly start selling their goods with no marketing expenses. Xiaomi is an example here, although its business model is way more complex than just that.
Contextualized marketplaces
In some cases, being vertical is not enough. Deeper contextualization may be needed to better serve customer demands. To do this, a marketplace can create multiple front ends for its one back end, so that each can serve a particular audience and display products in a way that a customer (or an industry segment) expects to see them. For example, a B2B marketplace for electronic components may have different front ends for the automotive industry and medical hardware manufacturers – even though the actual products and vendors are be the same in both cases. Modern microelectronics have extensive specifications, some of which are needed for one industry, others for another. It is not necessary to show everything to everyone.
Specialized marketplaces
Certain industries, such as aerospace or medical devices, require a great deal of specialized technical knowledge from the vendor or the marketplace if it serves such products. While huge B2B marketplaces like Amazon or eBay try to enter such industries, established manufacturers, such as Airbus, Toyota or Siemens, have the upper hand in such businesses with the expertise and customer confidence required. Thus, for example, eBay's attempt to enter the aerospace B2B marketplace has failed, while Airbus successfully operates not one, but two specialized multi-vendor B2B marketplaces, offering helicopter and airplane parts not limited to Airbus products. Yes, there are even Boeing parts present as well.
Workflow-centric marketplaces
Modern technologies make it possible to create a workflow-centric B2B marketplace instead of a product-centric one. This means that products and services selected by a B2B buyer are not just placed into a 'shopping basket', but in a workflow according to the production schedule. Such a marketplace has automated tools to control all workflow stages and thus provides a seamless service from the initial goods selection to the final product's delivery. For example, the production of an electronic device may include the procurement of multiple electronic parts according to the BOM (Bill of Materials), printed circuit board (PCB) manufacturing, PCB assembly (soldering), 3D-printing, plastic part manufacturing, booklet printing, packaging, QA testing, logistics and more. All of these products and services are provided by different vendors, but a marketplace can gather the customer's selected products and services in a workflow and provide a seamless production process.
Regional marketplaces
Due to the large number of marketplaces, new entrants often prefer to establish themselves in a particular geographic region rather than going global and facing immense competition. This is especially true for marketplaces that serve goods with a limited shelf life – such as agricultural marketplaces that connect farmers with local stores and restaurants.
API-based marketplaces
As more and more B2B marketplaces emerge, suppliers face the problem of populating and supporting multiple product catalogs (which have essentially the same content) on different platforms. APIs help mitigate this problem. A headless API-based architecture means that the front end is separated from the back end. For a single-vendor B2B ecommerce platform, this means multiple front ends (e.g., B2B and B2C) on the same back end. For an API-based multi-vendor B2B marketplace, this means multiple back ends connect to the same front end. A marketplace provides API documentation and vendors ensure that their back ends can automatically connect and transmit product data. In most cases, this means creating an 'API-translating' service for each marketplace, but it is immensely easier and cheaper than manually supporting multiple catalogs on different platforms. Of course, such automation is much easier if a vendor's ecommerce back end is headless, API-based and composable, but in most cases it can also be done by using API wrappers over an existing legacy ecommerce engine.
Conclusion
With the majority of B2B procurers now using marketplaces in their purchasing processes, they have become an important B2B business tool. Every vendor, large or small, should consider either starting one or listing one (or more). Fortunately, modern technologies make such a task a trivial one, and the level of automation of B2B marketplaces allows them to be easily incorporated into the business ecosystem.
Virto Commerce offers an enterprise-ready B2B marketplace solution that can solve multi-channel business scenarios of any complexity and is trusted by companies around the world.
The benefits and limitations of a multi-vendor B2B marketplace will be covered in the next article.

Mary Gabrielyan
Mary is an B2B marketer and ecommerce enthusiast with more than a decade of experience in media and marketing. She loves covering B2B marketing, user journey , and B2B customer experience related topics.
You might also like...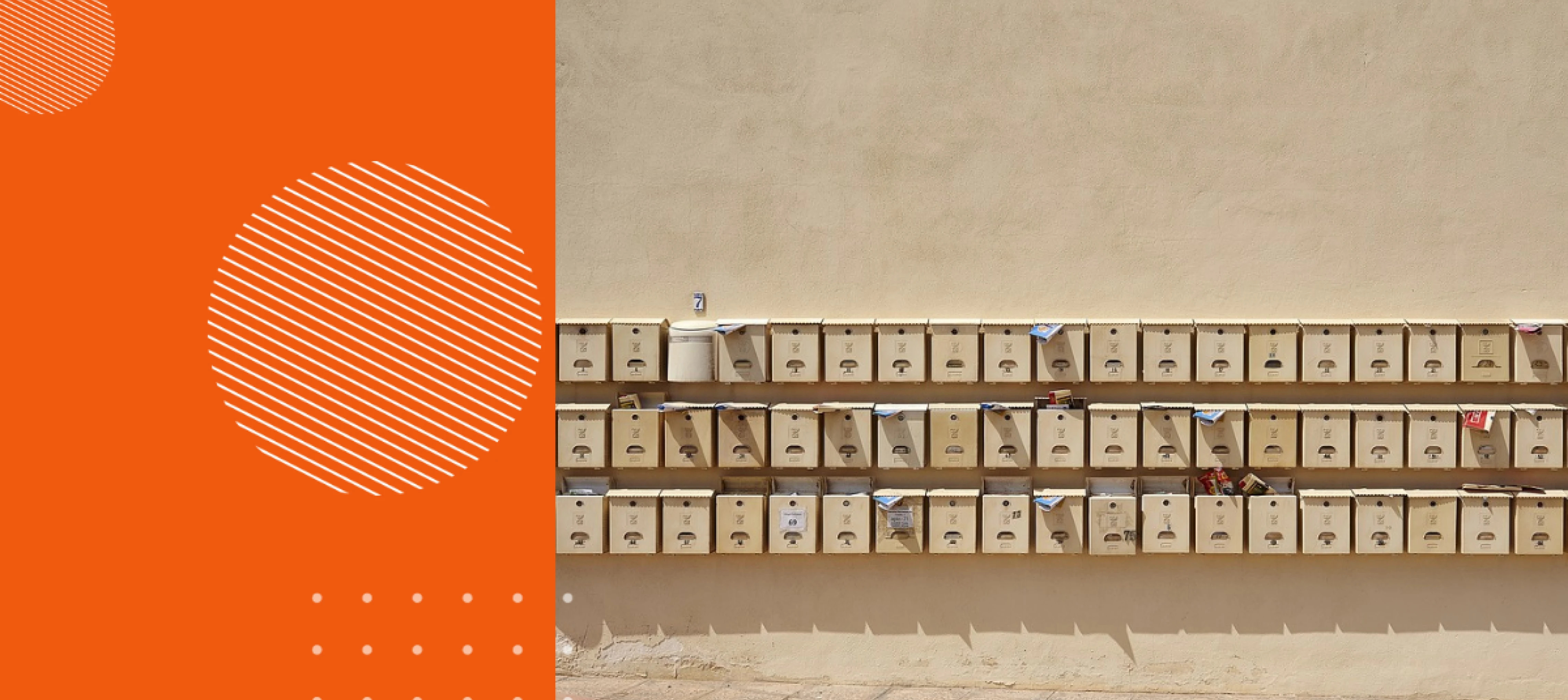 Understanding Corporate Purchasing & Procurement: From Basic Concepts to Advanced Tools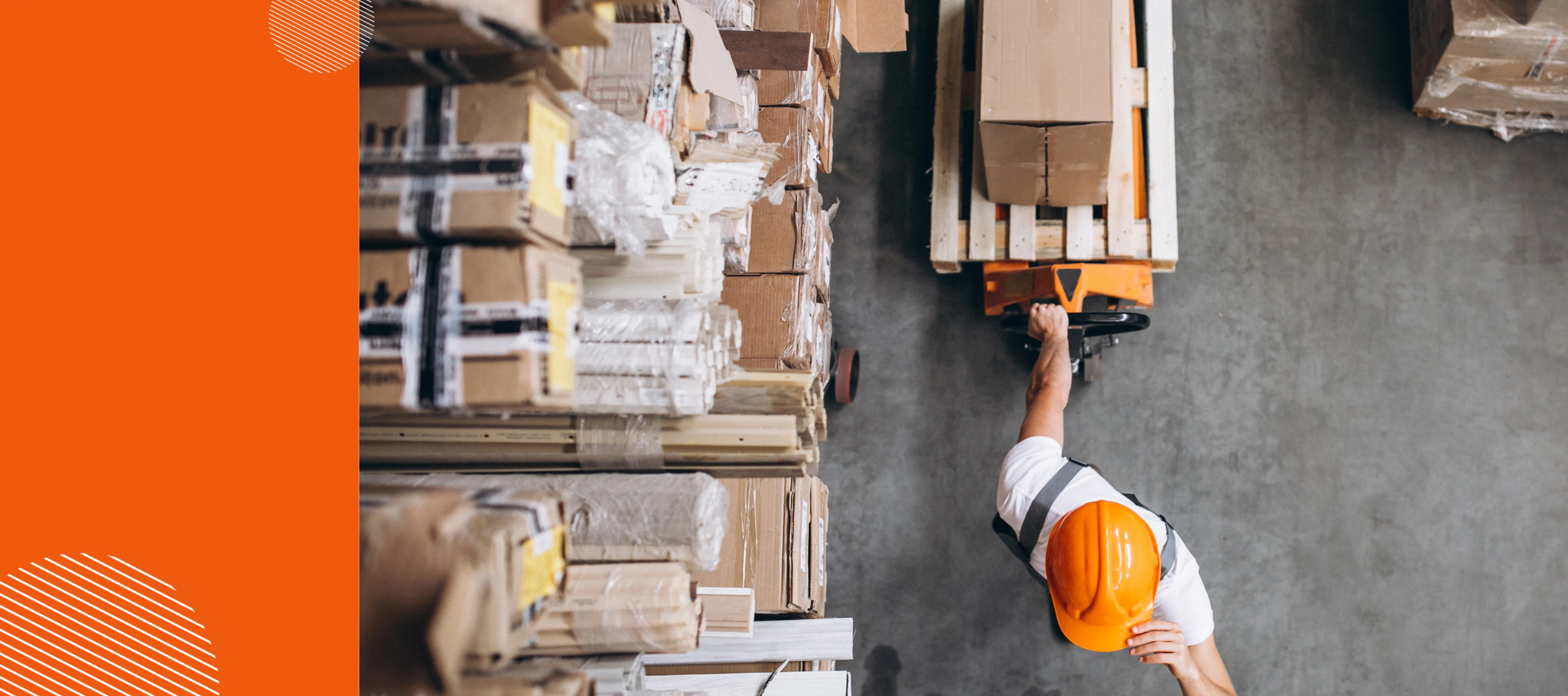 B2B Procurement Marketplace: Understanding the Difference Between Purchasing and Procurement Software