B2B eCommerce Best Practices
Is there any success formula behind prosperous ecommerce ventures? While there's no recipe book as such, there are certainly best practices you can follow to make your ecommerce store more attractive for customers and therefore, more lucrative in terms of sales and profits. In this article, we explore the B2B ecommerce website best practices you can use to outsmart customer expectations while simultaneously boosting your conversions, increasing sales, and reserving your place under the sun for years to come.
Best Practices for B2B eCommerce Website
While B2B ecommerce is certainly less about fancy frills than B2C, B2B buyer expectations are higher than ever, so it's best to keep up with the Joneses, pay attention to evolving marketing trends, and try to emulate the best practices in your store. It will surely pay well in the future.
Below are a few hard-boiled no-nonsense ecommerce best practices in B2B to try.
Make sure your site is user-friendly
Although the saying goes as 'clothes do not make the man, ' we live in a world where the visual element makes the first impressions that count. After all, you never have a second chance to make the first impression. The lesson here is simple, try to make sure your website is attractive and pleasing to the eye but most importantly, user-friendly. Invest in a good, appealing design but with simple navigation and intuitive search, which we'll elaborate on in detail in the next few sections.
A good design, however, doesn't imply garish colors and intricate flashy figures; in fact, 76% of users say that the most important thing in a website's design is its simplicity as demonstrated by their answers such as 'it's easy for me to find things. ' that's why it's important to make everything on your website (from product categories to product filters) as glaringly obvious as possible.
Since the website design acts as your business facade, it should reflect your brand, while simultaneously translating messages of credibility and professionalism. Having consistent design across all sales channels, not to mention across all website pages, makes the design more memorable and recognizable, thus improving and increasing brand awareness.
To ensure your website offers a robust user experience, consider paying attention to the following points:
Creating attractive, modern design but with a clear-cut site structure, simple navigation, and intuitive search function;

Creating content structure around your customer's expectations;

Offering rich, informative content addressing buyers' common pain points and offering solutions;

Creating trust and credibility by featuring testimonials, reviews, and case studies;

Allowing your users to reach out for product demos and a sales team easily.
Whenever you design your website, think of its prospective users, their expectations, pain points, and concerns, and then try to build your online store around those experiences. Help your potential buyers arrive at the decision faster by making call-to-action buttons as crystal clear as possible. Sometimes, all the buyer truly needs is a little nudge, so keep that in mind.
Make your website mobile-responsive
Unfortunately, a few B2B websites offer a truly outstanding responsive mobile experience, despite the fact that many B2B buyers use their mobile devices to research or contact potential partners. As a matter of fact, 60% of B2B buyers report that mobile played a significant role in a recent purchase, while more than 90% say that a superior mobile experience is a significant decision-making factor. Moreover, with google rolling out its mobile-first indexing in march 2021, it's more important than ever to ensure that every aspect of your store's web experience is completely optimized for mobile devices.
Let's digress for a minute and talk about the importance of mobile experiences from the seo point of view. According to Google, "mobile-first indexing means google predominantly uses the mobile version of the content for indexing and ranking, " which means that the older version of desktop indexing has given way to newer, more agile indexing that favors mobile experiences above anything else. That also means that if Google was to assess your website for search-related purposes, it would go to the mobile version of your site first before heading to the desktop version. Even if you think that mobile doesn't play a key role in your buyers' decision-making process as they still prefer ordering from desktop computers or laptops, you should by no means ignore creating responsive mobile experiences, at least for the sake of retaining your google rankings, or alternatively, boosting your search rankings for other, more mobile buyers, to help them discover your brand.
Invest in on-site search technology and create excellent search terms on the site
Search is a significant part of the overall customer experience that can become a real dealbreaker if performs poorly. The primary purpose of a website search engine is to query your database and pull up a correct answer to a buyer's question. The better configured the search engine, the better the results and easier it is to find the information buyers are looking for. The first thing you should do is to carefully clean and structure data, create logical taxonomies, meticulously organize and describe data (like your products, for example), while paying careful attention to a particular group of keywords you want to emphasize, thereby, creating excellent search terms for your site.
What you should do next is to invest in a good search technology such as Azure Cognitive Search or Elastic Search that can perform sophisticated queries and fish out the necessary items from the immense pool of available data.
Educate your buyers and allow them to educate themselves
It's extremely important to provide as much educational content as possible for a few reasons. Firstly, if your buyers can find the necessary information on their own, they are less likely to switch to your competitor who provides such information or resort to calling your already strained customer service or technical support. And secondly, educational content helps buyers arrive at an educated, balanced decision that would save both parties time and money and help avoid such situations where buyers have to return incorrectly ordered items.
Educational content embraces the buyer's desire to be taught rather than pitched. It reveals information in a digestible and comprehensible fashion, provides clear and actionable insights and, makes buyers feel empowered by a product or service they are about to buy or use.
To create superior educational materials, you first need to recognize buyers' touchpoints and common issues at each stage of the buyer's journey. Next, you'll need to organize your educational content around those findings and provide it on a consistent schedule.
Best Practices for B2B eCommerce Buying Process
Convenient buying process
According to Gartner, those companies that deliver great buying experiences grow twice as fast as those that deliver experiences that are just average. By the buying experience, Gartner means the entire buying process, from looking for a place to purchase the desired product to purchasing it. According to various estimates, around 70% of the B2B buying process is done before the buyer engages with a sales representative, which means that the buying process should be organized accordingly. To figure out where that process needs improvement, you need to understand what experience your buyers are currently having versus what experience they want to have. As you design the buying process, remember that it needs to be buyer-responsive and focused on helping the buyer move to the next step in their shopping journey. To achieve that objective, supply your buyers with all the necessary tools to arrive at a purchasing decision faster.
Multichannel selling
Multichannel selling means selling your products or services in multiple locations, whether it is on-site or online. The process has many advantages, from broadening exposure to different markets to reaching a wider pool of potential customers. The key to successful multichannel selling is using a robust B2B ecommerce software that can integrate with different third-party systems and ensure consistency of data across all channels. A B2B ecommerce platform allows you to create a single entry for a multi-channel listing and share it with buyers from every channel.
Detailed product/service descriptions
As mentioned above, providing as much information about your products and services is critical for the success of your online enterprise. While there's no single formula to creating such descriptions, following the few common-sense recommendations will do the trick:
Think about the target audience, the who, what, when, where, why, and how your product is going to be used;

Determining the best format to describe your products, such as text + bulleted list of specs or features + text;

Think of the tone of voice you want to use, make descriptions short but sweet, include a call to action;

Get technical to instill trust and credibility;

Think of KPIs to track and measure the success of your product descriptions;

Make and choose high-quality images or 3D models of your products;

Make several versions of product descriptions and perform A/B testing to see which one wins.
Personalization
Personalization and tokenization are not only B2C prerogatives, they work well, albeit differently, for B2B companies just as well. Account-based pricing and catalog management, as well as custom-tailored promotional messages, are what constitutes personalization in B2B. Again, the degree of personalization that you can achieve in your store heavily depends on the B2B platform you're going to use. The B2B ecommerce platform of choice needs to support a flexible account structure that's able to differentiate between varying business units and users with varying levels of access and permissions. Moreover, B2B software needs to support account-based pricing and catalogs, meaning it needs to deliver personalized price lists and relevant catalogs to different accounts depending on the contractually agreed-on obligations between parties.
Different types of ordering: in bulk/on schedule
Since bulk ordering, scheduled ordering, and reordering are common features of the B2B buying process, you need to make sure your online store accommodates such ordering patterns. If you're operating a marketplace, your B2B ecommerce platform needs to support your business and revenue models and charge a relevant subscription, transaction, or promotional fees.
Best Practices for Checkout Process in B2B eCommerce
Choose payment processing solutions optimized for B2B
Your payment solution must meet the B2B buyer demands, such as bulk ordering or ordering on credit. Settling on credit/debit cards or consumer e-wallets would not do, you need to look for a more sophisticated solution that would enable B2B-specific payments. Thankfully, a robust API-powered B2B ecommerce platform can connect to multiple third parties, or payment processing companies in this instance, and ensure your B2B buyers are able to choose the payment method that best suits their business needs. Besides credit/debit cards, look for solutions that support ACH, bank and wire transfers, checks, and trade finance options.
Provide electronic invoicing at checkout
Electronic invoices or einvoices help improve your end-user experience and help you get paid faster. Combining einvoices with other services such as an embedded link to payment and integration with existing payment instruments can further streamline the process and reduce friction across several touchpoints.
Offer local (and international) payment methods
Local payment methods are payment methods that are popular in a specific region. Offering local payment options is very important if you're selling in multiple regions or across different geographical areas because letting people pay in their preferred way greatly increases your chances for a sale. Explore all the popular payment methods in a region of your interest and choose the few most common to integrate with your platform. If you're selling internationally, look for payment providers that support international payments.
Consolidated Best Practices
Eliminate unnecessary friction
Friction in a business context is anything that keeps progress and growth from happening. It's therefore critical to identify the friction or pain points and successfully tackle and eliminate them. For example, if a buyer wants a free trial, they'll have to fill out a form, and if the form is too long or complicated, chances are your buyer will abandon the page and move somewhere else where the form is simpler. There might be a myriad of other similar friction points across your buyer's shopping journey and your job must be to fish them out and fix them. By removing friction points whenever possible and making it easier for buyers to proceed through a sales funnel, you'll not only serve your audiences better but you'll also contribute to your future growth.
Combine branding and marketing
Since marketing strategy incorporates both business and brand strategies, branding should be the cornerstone of your every business endeavor. To build and nurture a strong brand image, you'll need to use a multidisciplinary approach that combines owned, earned, and paid media in a thoroughly prepared and well-coordinated marketing strategy. Below are a few marketing channels that you can incorporate into your brand strategy and use to ramp up your brand image:
A robust social media presence;

Third-party validation like certification and awards;

Content on and off-site;

Paid marketing and advertising in different business/industry-related media;

SEO;

Email marketing;

Event management through conferences, webinars, and so on.
Be mindful of fraud, risk, and compliance
The shift to remote work, and consequently the reduced oversight and greater decentralization, has significantly exacerbated the vulnerability of businesses to digital fraud and various other risks associated with the near-permanent shift to digital. To combat fraud effectively, you first need to understand what you're dealing with and what different types of fraud are out there lurking to slip unnoticed. Needless to say that understanding won't get you anywhere unless you take serious measures in detecting, intercepting, and eliminating threats. Employing anti-fraud professionals, sticking to compliance requirements, and enforcing security policies across the entire organization will help you keep your sensitive information safe and secure.
Organize and document
Technical documentation both directly and indirectly impacts such important aspects of your business as revenue: it reduces support time and customer service expenses, increases team productivity and employee efficiency, reduces onboarding time, among other important things. Creating, organizing, and maintaining documentation is therefore essential and should be one of your top priorities.
Build trust
According to various estimates, almost 90% of companies reported that they are more than likely to buy from another company if it stilled trust and credibility. There are multiple ways you can instill trust, build and maintain a trustworthy relationship with your customers and partners through your b2b online portal. One of the strategies you can employ is to build trust through content, establishing your brand as a thought leader. You can hold webinars, conferences, and seminars with important and recognized industry experts and use your platform to publish your perspective on the developments in the industry. Collaboration with other companies and participation in industry-specific events can help you spread your message and increase brand awareness.
How Virto Commerce B2B eCommerce Platform Helps You to Follow eCommerce Best Practices
Virto Commerce B2B ecommerce software offers a fantastic opportunity to build and maintain a robust ecommerce platform that would make it easier for you to follow best ecommerce practices. Because of its modular nature, Virto allows you to assemble your own, custom-tailored solution that would fully meet your business requirements. Virto Commerce is extensible, scalable, and headless solution that can easily integrate with any internal or third-party system, stretching the platform's possibilities even further.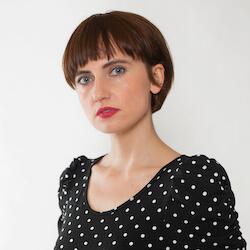 Marina Conquest
Marina Vorontsova has been working in IT since 2007, for the past three years as a writer. She covers all-things technology and contributes to business coverage.
You might also like...
B2B eCommerce Explained: A Comprehensive Guide with Real-World Examples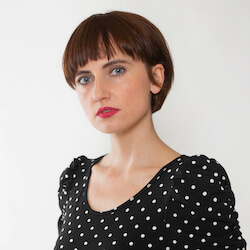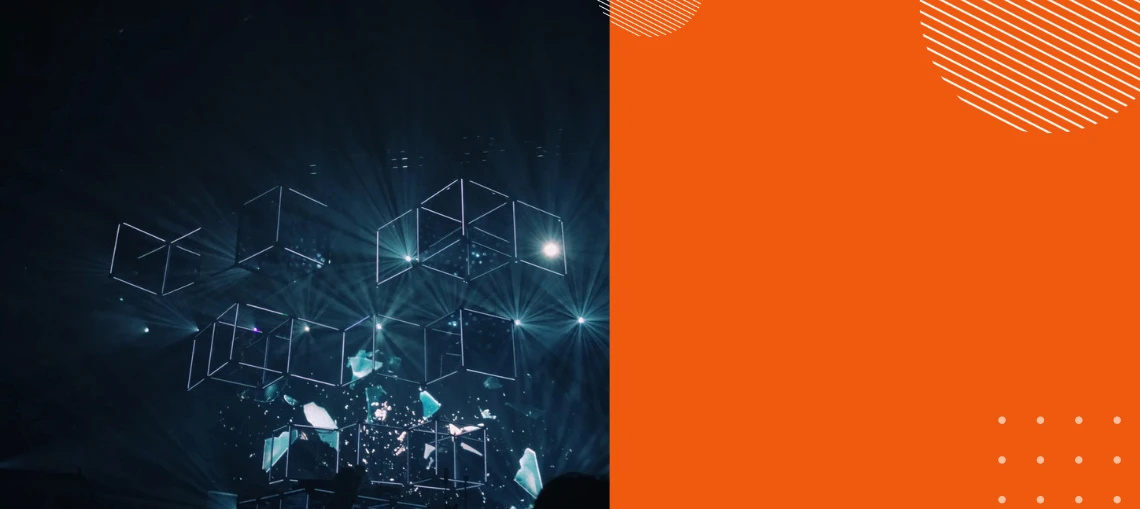 Top eCommerce Capabilities for Building Successful B2B Businesses