Features of B2B eCommerce Platform Your Business Needs | Virto Commerce
To address the needs of business buyers and make it easy for other companies to do business with you, your B2B ecommerce platform needs to be specifically tailored for B2B scenarios. Thankfully, there are a number of key ecommerce features you can look out for in a platform to understand if it's going to work for B2B ecommerce. This article will guide you through those key features.
Top 10 B2B eCommerce Features
In the next few sections, we're going to look at some of the must-have features of B2B ecommerce in more detail.
Corporate account management
The ecommerce platform capabilities should be able to address complex and hierarchical corporate account structures with multiple divisions, sub-divisions, units, branches, departments, teams, and so on. Moreover, users should be able to configure their own account structures and purchasing rules so that they directly correspond to the structures and regulations they use in their organizations. The flexible account management capabilities should be built into the admin console so the users can appropriately self-serve to replicate their account structures without unnecessary intervention from either your sales or development teams unless they specifically ask for assistance.
In summary, corporate account management functionality should include the following features:
Account granularity (that supports complex hierarchical organizational structure)

Sales representative masquerade with the "Login on behalf" functionality

Access levels, roles & permissions 

Invoicing

Account-based personalization 

Real-time B2B financing

Guest user accounts that can be transformed into corporate accounts
Access controls, roles, and permissions
Business customers have different degrees of accountability. What a purchasing manager can do, a sales assistant cannot and should not be able to do. That's why it's important to ensure users have access to only the information and actions that directly correspond to their job responsibilities. A B2B ecommerce platform typically has an administrative account that can grant access to other users depending on the job function they perform and restrict access to information that's not intended for non-authorized users. This way, a purchasing manager gets to work with orders and RFQs and an account manager with invoices and taxes.
In summary, access controls and permission management functionality should include the following features:
Access levels, roles, and permissions, depending on a job title, responsibility, and accountability.
Catalog management
B2B catalog management, personalized for customers and account-restricted for sellers, is among the most critical features of a robust ecommerce solution. Personalization options should enable you to show different catalogs and prices for different companies and tailor your recommendations and promotional campaigns on an account basis.
In summary, catalog management functionality should include the following features:
For buyers: B2B personalized catalogs

For sellers: account-restricted catalog management; required login functionality to access particular content

B2B catalog search that connects to any search engine

Personalized customer experience with personal pricing/catalogs/etc.
Segmentation
To understand segmentation, let's consider the following example.
To achieve granular differentiation between different users and personalize the platform's content accordingly, the Virto Commerce ecommerce platform uses user group attributes.
A user group is an abstract entity that links a customer (or a group of customers) with personal products, prices, promotions, landing pages, and dynamic content. The primary purpose for introducing user groups is the personalization of ecommerce data for each customer.
User groups can be created and managed within the Virto Commerce system and integrated with third-party business software for efficient customer segmentation through APIs.
The user group segmentation is achieved through the application of relevant tags: by tagging products and price lists and assigning those tags to customers, you'll ensure the customers can only access those products and prices that are relevant to their contracts.
You may want to watch our webinar on user groups for customer personalization in Virto Commerce to see the hands-on example of assigning different tags to customers and how this affects what your customers see when they log into their accounts on your ecommerce platform:
The tags can also be imported and exported from the external system (ERP, CMS) through APIs to work across the whole ecosystem and automatically apply to the correct entities with their respective contractual obligations.
In summary, segmentation (which can be implemented differently by different ecommerce solutions) achieves the following purposes:
Distribution of personalized content, including account-based pricing and catalogs
Order management
B2B order management significantly differs from order management in B2C. For one thing, B2C customers rarely order in bulk quantities, place repeat orders for thousands of dollars every month, or consistently order on behalf of other people – something which is all too prevalent in the B2B universe. A B2B ecommerce platform, therefore, should attend to those B2B-specific scenarios and provide the appropriate tools for sales/purchasing managers to assemble orders quickly and error-free.
In summary, a B2B ecommerce platform needs to create a convenient shopping experience for both sellers and buyers, and therefore should have the following capabilities:
B2B inventory management 

EDI/Punchout and dropship

B2B order management

Warranty support and RMAs 

Facilitated communication between sellers & buyers

Saving and retrieval of multiple shopping lists

Quick reorder functionality

Bulk functions

One-page checkout
Payment method control (including credit/debit cards, ACH, etc.) & 
Purchase Order management  

Quotes & Request for Quotations (RFQ)
Content management system
To ensure that B2B buyers have enough supplemental information regarding their products, you need to provide as much information about your offering as possible, including product and services descriptions, warranty, technical specifications, high-quality images, videos, certifications, marketing sheets, and so on. The information you provide serves several purposes: first and foremost, it educated your users and allows them to arrive at a purchasing decision faster, second, it helps search engines discover your website and improves your search rankings. To be able to provide such information, your ecommerce platform needs to have a robust content management system that allows you to have complete control over the platform's content and layout.
In summary, a B2B ecommerce platform needs to have a robust content management system with the following features and capabilities:
Allow full control over content, layout, embeddables

User-friendly and intuitive

Responsive and adaptive
Pricing management
Pricing in ecommerce is very complex because prices can depend on multiple factors, such as purchasing volume, quantities, discounts, purchasing frequency, and so on. Pricing can have a number of price points, tiers, and currencies, which certainly adds to its complexity. Your ecommerce platform needs to be able to account for such complexities and replicate contractually agreed-on prices electronically.
In summary, a B2B ecommerce pricing management should be able to accomplish the following:
Customer-specific pricing for B2B and B2C

Integration of multiple price lists with ERP and price engines

B2B account-based pricing

Contract-based catalogs
Marketing (promotion) management and merchandising
Although there's no 'one size fits all' approach to B2B ecommerce, the common trend among B2B buyers to prefer a higher level of user experience is obvious. In order to provide those experiences, your platform needs to cater to users' demands and expectations and personalize the displayed content accordingly. Even though the goal for such personalized experiences in B2B is distinctly different to B2C – to help assemble orders accurately and faster rather than sell more or for a higher check – personalizing content for B2B clients is just as important. Personalization doesn't end with showing contractually-agreed on prices and catalogs per respective accounts but also incorporates dynamic content and personalized recommendations like bundle products or substitute parts.
In summary, a B2B ecommerce platform should have the following marketing management capabilities:
Promotions and marketing campaigns for B2B and B2C

AI-powered personalization

Product, customer, and shopping cart promotions

Coupons

Personalized banners

Upsell/Cross-sell functionality

Rule-based recommendations 
Reporting
One of the many advantages of ecommerce solutions is the ability to keep track of important business-critical KPIs, gather valuable data, and analyze market conditions. Hence, a built-in customizable reporting engine is a must-have feature in any given ecommerce platform.
In summary, a B2B ecommerce platform should have a customizable reporting engine with the following capabilities:
Track any metric

Segment the results to narrow them down

Integrate with third-party reporting engines and data analytics tools

Have an intuitive user-friendly layout (dashboards, etc.)

Have an exporting feature
Flexible, customizable workflows
One of the crucial features you should look for in a B2B ecommerce platform is the ability to create custom workflows for both seller and buyer-related processes. Everything from onboarding new sellers or buyers to receiving requests for a quotation should be customizable and easy to modify.
In summary, a B2B ecommerce platform should have flexible customizable workflows that would eliminate time-consuming tasks and make it easy to personalize both seller and buyer experiences.
Payment and billing options
While a typical ecommerce business is spoiled for choice in payment methods, few B2B companies are taking advantage of the multitude of opportunities ecommerce offers, falling behind the payment technology curve. From our experience, most B2B companies still prefer dated payment methods such as a purchase order or paper check. However, there are also other, trendsetting players, who refuse to put their long-term growth at risk, and therefore, embrace modern flexible payment options. And so should you. Thankfully, there is a number of technology solutions that can address the payment processing complexity in B2B and make the adoption of different payment methods quite simple. Your B2B ecommerce platform should be able to connect to different payment processing companies and payment gateways to ensure you can take advantage of different payment methods and offer your customers a better choice when it comes to payment. Apart from purchase orders and credit/debit cards, some other payment options include the following:
Mobile wallets

ACH

COD

Net 30/45/60: Payment due in 30/45/60 days with discounts on paying early (example, 1%10/ Net 30)

BNPL

Trade financing options (dynamic discounting and supply chain finance)
Extra B2B eCommerce Features
Self-service options
Your B2B portal should be responsive and easy to navigate so that users don't feel threatened by technology or, worse – find it completely unusable and retreat to dialing support numbers for help. That said, while your sales team should always be available for assistance, your users need to be able to self-serve. Whether it's tracking their own shipment, modifying deals, or requesting a quotation – customers need to have tools they can use on their own.
Integration with different apps and tools
Your ecommerce solution should be designed to handle multiple integrations of any complexity and with different systems, such as
ERP Systems, CRM, CMS, PIM, SAP

AI recommendation systems

Configure Price & Quote (CPQ) solutions

Search engines (Elastic, Azure Search)

Google eсommerce analytics

Payment processing systems

Tax automation systems

Logic Apps, among others.
Security & trust
With half of the world still working remotely, the need for extra security has never been more acute. It's therefore imperative to ensure your B2B ecommerce solution is secure and protected against cybersecurity threats and corporate data theft. Using the right security software and hardware, regularly reviewing access controls and permissions, obtaining necessary certifications, and keeping up with security challenges will ensure your digital assets are appropriately protected.
Virto Commerce Comes with Must-Have Features of B2B eCommerce
Virto Commerce B2B ecommerce platform comes with all the critical features to help you get started selling B2B or B2C out-of-the-box. Under the hood, you can add as many new features and functionality as your business requires, thus extending and stretching the platform's capabilities to serve your agenda.
Moreover, with Virto Commerce, you're getting access to a widespread partner ecosystem with hundreds of apps to complement your B2B solution, such as advanced search, product information management systems, payment processors, shipping couriers, back-office systems, and more. With other partners like EPAM and InfoSys, Virto Commerce can extend the functionality of your existing platform or offer an alternative, unique solution that caters to your specific business needs.
Conclusion
In summary, a good B2B ecommerce platform, in addition to the standard B2C platform functionality, has the following crucial attributes and business features:
Corporate Account Management, which allows for registration of both individuals and organizations, personalization of B2B accounts, and permission management.
Access Controls, Roles & Permissions, which allows for creating, accounting for, and managing complex hierarchical organizational structures with the highest degree of granularity.
Personalized Customer Experience, which allows for the implementation of specific account-based price lists and catalogs.
Invoicing, which allows for creating and delivering invoices in integration with ERP services or any other relevant internal or third-party systems.
Warranty Support, which ensures that customers receive quality after-sales support that closes the product life cycle with professional return and warranty services.
Marina Vorontsova
Marina Vorontsova has been working in IT since 2007, for the past three years as a writer. She covers all-things technology and contributes to business coverage.
You might also like...
B2B eCommerce Explained: A Comprehensive Guide with Real-World Examples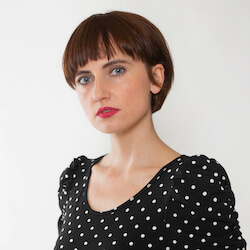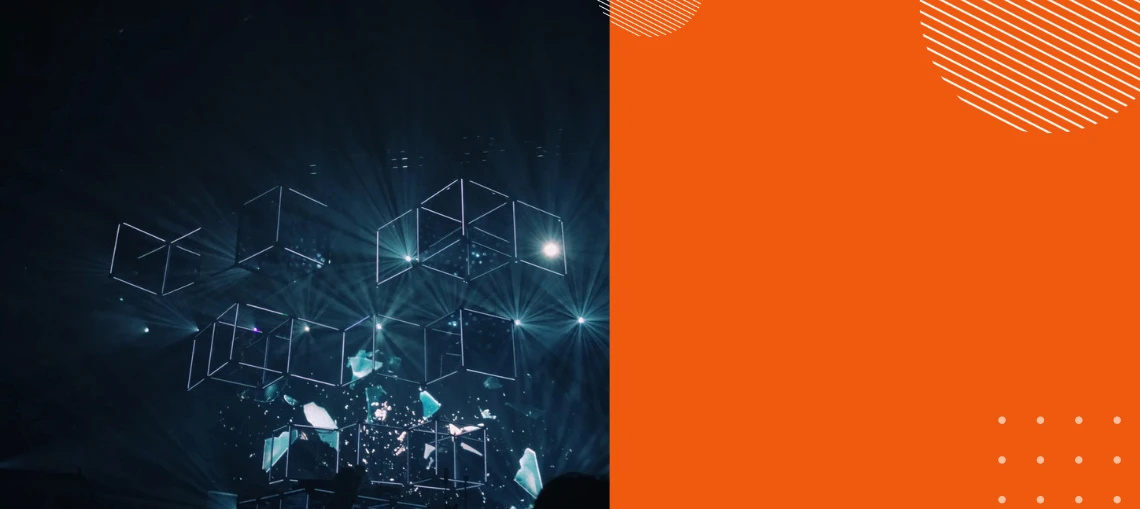 Top eCommerce Capabilities for Building Successful B2B Businesses