Best B2B eCommerce Companies and Websites Examples   
With the advancement of information technologies and digital systems, the new way of doing business has evolved. E-business, electronic or online business, is a unique form of business that includes information technologies in producing, trading, and distributing goods and services. Going online requires a thorough best B2B ecommerce platforms comparison, it is becoming an important B2B ecommerce trend among all businesses.
Nowadays, B2B ecommerce websites continue to gain in popularity since they offer unique opportunities and convenient ways to explore and unlock new revenue streams, connect with suppliers across different regions, enter new markets, and reach new customers. For smaller businesses, B2B websites offer a better chance to compete with larger companies while learning more about the market, testing new concepts, and establishing new partnerships along the way.
B2B websites run on special software, most commonly referred to as B2B ecommerce platforms or shopping cart software, which is especially valued for its versatility, usability, and ability to connect with other business systems to create one single source of truth for an ecommerce business.
In this article, we'll look at the features that define a good B2B site and explore different B2B websites.
How to Define a Good B2B Site
Successful B2B websites handle everything from connecting different systems to create seamless commerce operations to showcasing the company's products and talent. A good B2B website is designed around customer needs and wants and thus completely meets customer expectations. Therefore, in order to create such a website, you'll need to understand your customer requirements, identify key actions you'd like your customer to perform, and delineate key performance indicators (KPIs) you'll need to measure the success of your venture.
Below are a few common features of a good B2B website:
Visually appealing modern design

User-friendly intuitive interface with simple navigation and a well-structured site map

Mobile responsiveness

Good catalog organization

Comprehensive product descriptions with technical specifications and high-quality images and videos

High-quality content (with clear messaging, educational materials, case studies, reviews, testimonials, and a blog)

CTA's for each stage of the buyer's journey.
For essential features of a B2B ecommerce platform, see an article on B2B ecommerce features
Top B2B Challenges and Solutions
Since B2B ecommerce is a specific business model with its own process challenges, it requires a specific software solution that can easily handle modifications and customizations. We've written a special report on B2B challenges and solutions, which you can peruse here.
The Focus of Top B2B eCommerce Sites: Must-Have Features of a B2B eCommerce Portal
While compiling this list, we focused on several features that every B2B ecommerce company and portal should have.
Complex pricing options. B2B ecommerce companies often offer different prices for different business partners.

Flexible checkout process and delivery. The checkout process should always match your company's regulations for payment and shipping.

Navigation and search. User experience is critical in evaluating the quality of an ecommerce website. Every buyer has to be able to easily find what they need and place the order as quickly as possible. It is also crucial for every B2B ecommerce platform vendor to have a relevant and high-quality website search.

Customer registration. B2B websites usually require mandatory registration to provide their clients with custom products, special prices, and deals.

Mobile commerce and e-mail marketing newsletter. The website must be accessible to mobile users and interact with its buyers daily.

Certified ecommerce trust marks that prove the reliability of the website when it comes to purchasing goods and services.
The Largest B2B eCommerce Companies with Great Websites
Having a great website is one of the factors that lead companies to bigger client loyalty and increased revenue. So which are the largest B2B ecommerce companies in the world? Let's discover.
Among the biggest B2B companies are Alibaba, Amazon, TradeIndia, Global Sources, and Made in China. Good examples of B2B ecommerce companies are Thomasnet, Mscdirect, Grainger, Quill, Medline, Tradewheel. Prominent B2B brands include Atlassian, Adobe, Formlabs, Salesforce, Hubspot, Slack, Virto Commerce, speaking of software technology companies.
Amazon Business and Alibaba are both great examples of B2B brands. Alibaba is the largest B2B ecommerce company in the world: it has nearly 20 million buyers and sellers from around 240 countries. In 2021, the company's revenue reached 110 billion dollars. Let's discover more examples of such businesses below.
Top 13 B2B eCommerce Websites
Below we have compiled a list of the top 13 B2B ecommerce websites that have all the essential B2B ecommerce features and are, therefore, can be referred to as 'exemplary.'
eCommerce websites trending in 2023
1. Alibaba
Alibaba was launched in 1999 out of China. It is currently the world's largest global ecommerce platform for small businesses that showcases a great variety of products in more than 40 industry categories ranging from raw materials to finished goods. More than 1.24 billion active consumers from around 190 countries and regions use the Alibaba website. Alibaba Group does not sell products and services directly. Instead, it offers a platform that connects B2B sellers and buyers from around the world. The big advantage of Alibaba is that it is free to join, as it makes most of its profits via commissions and advertising. Being a seller, you can display up to 50 products/services free of charge; with the Gold membership, you get a mini-website to display an unlimited number of goods or services. As a buyer, the only thing you need to do is to "Request a Quote" and let sellers come to you. It's safe to say that Alibaba might be considered as the go-to English-language platform for cross-border trade and expansion into overseas markets.
 2. Made-In-China
Made-In-China is a comprehensive service platform for foreign trade that connects Chinese suppliers of varying products and overseas buyers. Made-In-China currently lists more than 40 million products from 27 industries across 3,800 categories and features more than 6 million registered suppliers and 14 million buyers. Based on different procurement demands from different buyers, the platform also provides various possibilities to source products. To increase and maintain the credibility of its platform and partners, Made-In-China verifies the website's suppliers in partnership with such renowned inspection companies as SGS, Bureau Veritas, or TÜV Rheinland, and provides comprehensive audit reports upon suppliers' approval, which buyers can review before purchasing.
3. ThomasNet
The Thomas Register of American Manufacturers was established in the 19th century. Now, ThomasNet is North America's number one industrial sourcing platform and a leading resource for the industrial marketplace. ThomasNet currently serves more than 950,000 active users and features 500,000+ supplier profiles of more than 6 million products. Although ThomasNet targets the US and Canadian markets, it attracts hundreds and thousands of engineers, facility managers, and purchasing agents globally. Unlike Alibaba, however, ThomasNet does not allow a buyer to publish a general "Request for Quote."
4. Tradekey
Tradekey, established in 2006, is one of the leading and fastest-growing online B2B marketplaces that connects small and medium businesses for international trade. Although the Tradekey website claims its global ambitions, the company primarily targets the Asia-Pacific market. Tradekey offers various Service Packages, such as VIP and GoldkeyPlus, among others, to assist companies in closing deals faster and with greater frequency. Despite its relatively modest size, it offers a great selection of products across nearly 40 categories. The website's design, however, might be considered a little too intrusive since many of its floating pop-up windows, which offer registration and what-not, cannot be easily removed, something which we definitely recommend avoiding.
5. MSC Direct
MSC, established in 1941, is a leading North American distributor of metalworking and maintenance, repair, and operations products (MRO) and a two-billion-dollar company with 6,000 experienced associates and more than 3,000 suppliers. MSC features close to 2 million products with 500,000 items ready for next-day delivery. The company has dedicated considerable effort to fully optimizing its website and search function, which now both work on the fly.
6. Grainger
Grainger is another American Fortune 500 industrial supply company. Founded in 1927, Grainger has grown into a powerful corporation with almost 12 billion dollars in revenue, and 23,000 employees, spread over 300 locations. The Grainger website lists more than 1.5 million products and serves more than 3.5 million public and private sector customers. Apart from offering tangible products, Grainger offers consultative services, product expertise, and a premium digital experience. The Grainger website and mobile app offer a fantastic user experience and a convenient way for customers to place their orders, re-order quickly, and track their deliveries in near real-time.
7. Quill
Quill.com, established in 1956 and currently owned by Staples, is the largest office supplier purposefully created for B2B ecommerce. The company's website has a user-friendly interface and boasts a wide variety of general office supplies, electronics, furniture, cleaning supplies, and break room products. One of the greatest things about Quill is its customer-benefit coupons, special deals, and rewards, which you can get by subscribing to Quill's newsletter. Quill also offers fast, free shipping anywhere in the 48 contiguous states of the US, no matter how big or small, orders are delivered free of charge within 1-2 business days. The company also offers convenient payment methods, including the ability to buy on credit with Net-30 Terms. Named Newsweek America's Best Customer Service 2020 & 2021, Quill's customer support is outstanding and can be reached in a variety of ways, including email, telephone, fax, live chat, and mail.
8. Ferguson
Ferguson is the largest US distributor of plumbing supplies, PVF, waterworks, fire and fabrication products, HVAC equipment, and industrial products and services. Established in 1953, Ferguson has grown from a local distributor to a $22.8 billion dollar company with more than 1,600 locations and over 31,000 associates in North America. Obviously, considering the scale, Ferguson's expertise goes beyond plumbing – the company's world-class associates provide expert advice and offer a range of services for customers who want to improve their construction, renovation, and maintenance projects. Ferguson's website also looks top-notch: the merchandising team has put much effort into making sure customers find what they are looking for.
9. Medline
Medline is a private American healthcare company and the largest privately held manufacturer and distributor of medical supplies providing products, education, clinical programs, and services across the continuum of care. Established in 1966, Medline has grown into a powerful corporation with more than 20,000 employees, offices in 20 countries, and 20 million square feet of warehousing. Medline currently distributes more than 300,000 products, has 45 distribution centers and 20 manufacturing websites across North America. Medline's website is representative of the company's 50 years of successful consecutive growth: it features a modern design, simple navigation, a clear-cut comprehensive structure, neatly organized catalogs, high-quality product images, and a good deal of educational materials.
10. Thermo Fisher Scientific
Thermo Fisher Scientific is an American supplier of scientific instrumentation, reagents and consumables, and software services. Established in 1956, the company has grown to become one of the world's leading science and technology corporations with more than 30 billion dollars in revenue and 100,000 employees. Thermo Fisher Scientific products include such brand names as Thermo Scientific, Applied Biosystems, Invitrogen, Fisher Scientific, Unity Lab Services, Patheon, and PPD. The company is highly valued among biotechnological and pharmaceutical laboratories and corporations, universities, research facilities, and hospitals. Thermo Fisher Scientific has expanded to more than 150 countries and currently serves more than 350,000 customers with more than 600,000 products and services.
11. DHgate
DHgate is a Chinese B2B and B2C cross-border ecommerce marketplace that facilitates the sale of manufactured products from wholesale sellers to small and medium retailers globally. DHgate hosts over 30 million products in a wide range of categories including apparel, computers, consumer electronics, toys, health and beauty, and jewelry, among others. DHgate website is offered in multiple languages and provides secure payment services, logistics solutions, escrow protection services, and internet financing, which makes it easy for international buyers to order products in bulk directly from manufacturers. The DHGate has more than 2.2 million sellers and serves more than 26 million enterprises and individual customers in more than 200 countries. Similar to Alibaba, DHgate's website offers a comprehensive catalog, superior search and filtering, coupons, discounts, and so on.
12. Global Sources
Global Sources is a Hong Kong-based award-winning B2B marketplace and multichannel media company that serves buyers and suppliers both online and offline since 1971. The company connects more than 10 million registered international buyers and verified suppliers globally with tailored solutions through trade shows, digital platforms, and magazines. Global Sources was a pioneer of virtual summits and tradeshows during the pandemic and continues to work on improving digital experiences for online shows. The Global Sources website is nearly structured and organized, which provides for a smooth and easy shopping experience. There's a sourcing club to join to earn rewards and a sourcing knowledge center where buyers and sellers can learn about Global Sources, different products, chat with an expert, or attend an online lecture or event.
13. Tradewheel
Tradewheel is another B2B marketplace for global manufacturers, suppliers, buyers, importers, wholesalers, and traders. Tradewheel currently serves more than 7 million buyers, has more than 6 million suppliers, and features more than 20 million products. Tradewheel buyers are welcome to work alongside a dedicated sales manager who can assist them in any stage of the buying process, from finding and connecting with leads to negotiating a deal and order closing. There are special marketing services for suppliers who can use those services to promote their listings in order to attract a target audience. The Tradewheel website is user-friendly and simple to navigate and has plenty of information to get both buyers and suppliers started. Thanks to the company's human-to-human approach, buyers can get assistance from sales managers any time they require.
Conclusion
As could be deduced from the above examples, a good B2B ecommerce website is easy to navigate and has a modern and attractive user-friendly design. A good B2B website has a neatly structured and well-organized catalog with product images and descriptions and provides plenty of information about the company, its product, and services. To nudge the buyer to purchase or subscribe to the company's services, many B2B companies offer incentives such as one-time promotions, daily discount coupons that can be received by subscribing to an email newsletter, rewards for those who join the company's club or attend a live event, and so on.

Mary Gabrielyan
Mary is an B2B marketer and ecommerce enthusiast with more than a decade of experience in media and marketing. She loves covering B2B marketing, user journey , and B2B customer experience related topics.
You might also like...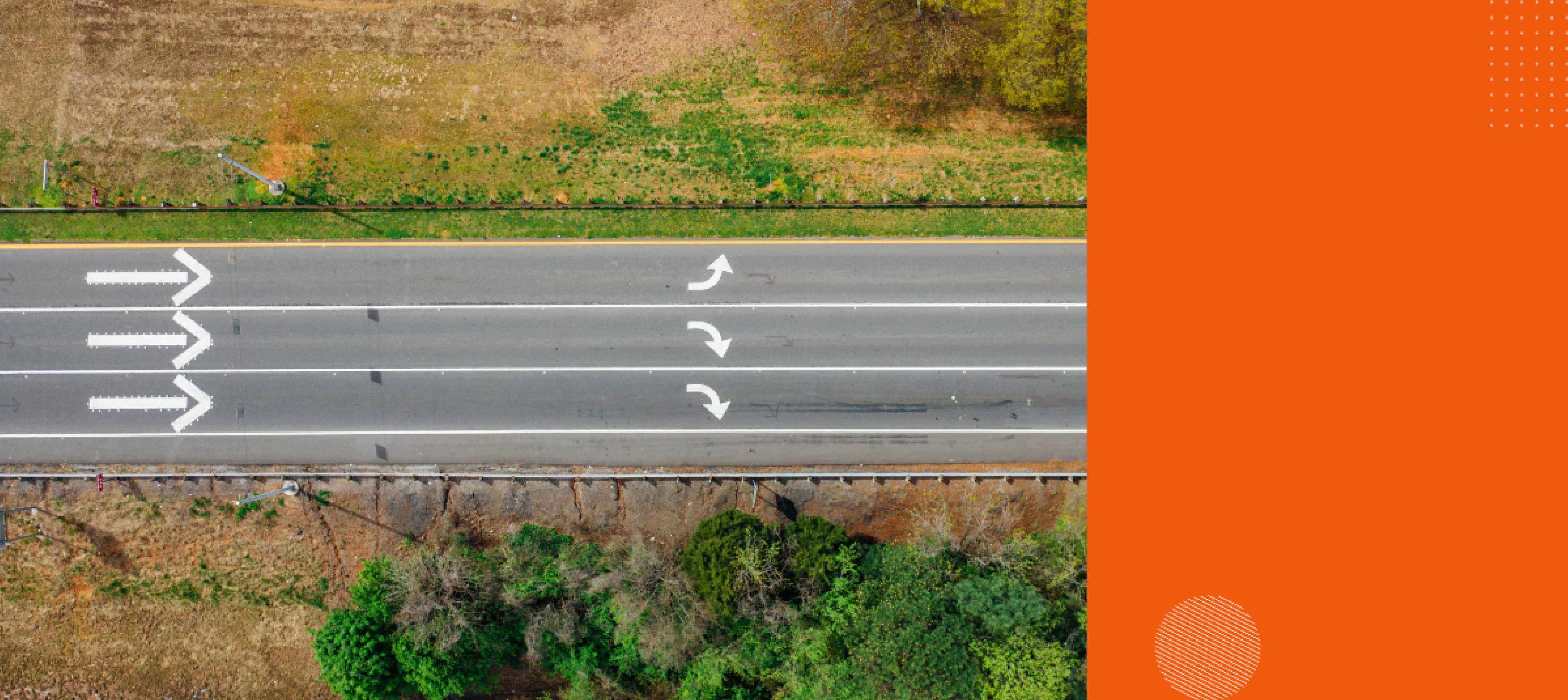 B2B eCommerce for Distributors and Dealers: Challenges, Best Practices, Examples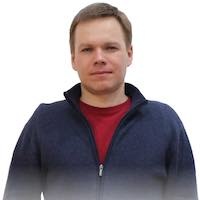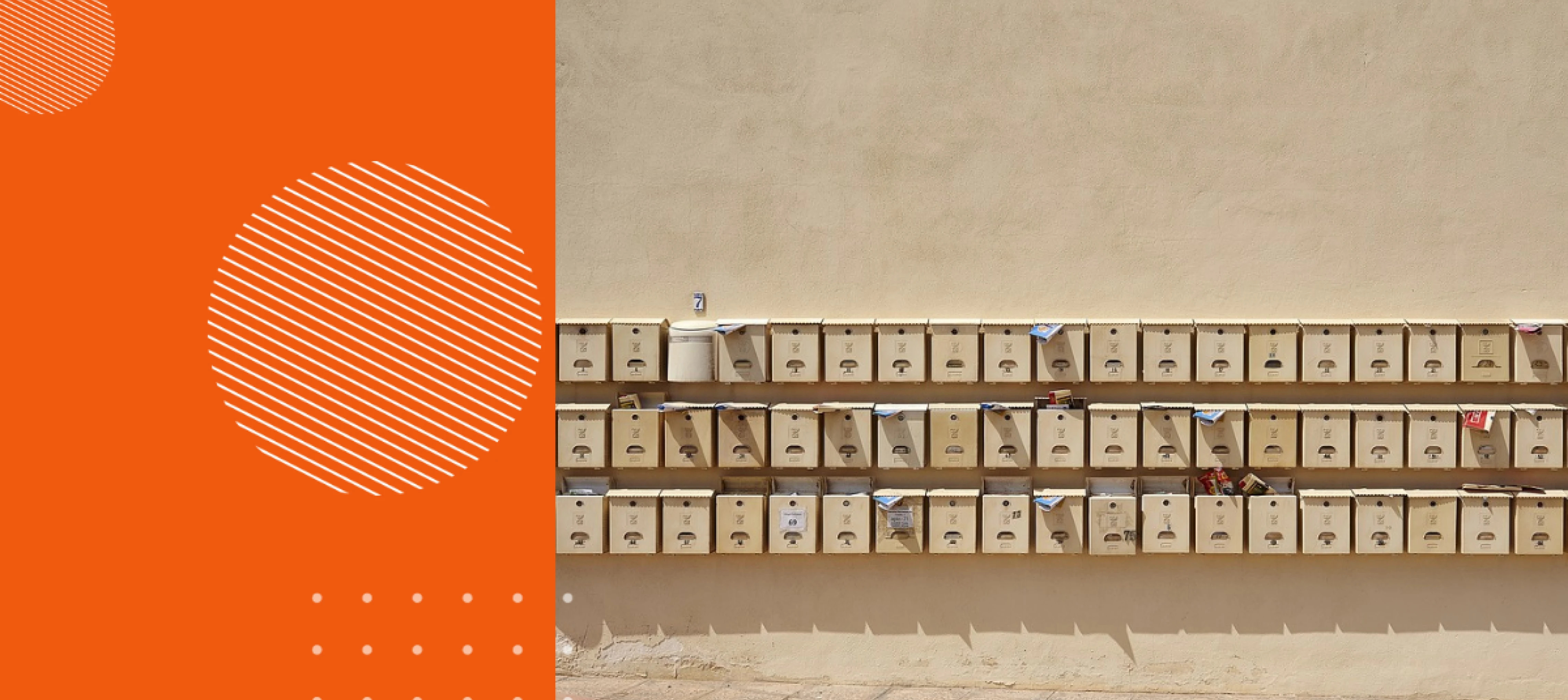 Understanding Corporate Purchasing & Procurement: From Basic Concepts to Advanced Tools