Unlocking New Revenue Streams: Connecting to Third Party Marketplaces
Although marketplaces have been popular with B2C buyers since the dawn of the Internet (think eBay or Amazon), B2B players have been slower at adopting new business models. The proliferation of technologies and the recent pandemic have certainly accelerated their pace. B2B marketplaces, in particular, have burgeoned into entirely new digital ecosystems. Gartner estimates that 70% of transactions on enterprise marketplaces will be B2B by 2023.
Inspired by these favorable statistics and seeing great demand (and eager interest) from its customers, Virto Commerce thinks it's time to explore that fertile ground and unlock new revenue streams that a marketplace river might hide.
In this article, you will learn:
What are the benefits of connecting to third party marketplaces?
Connecting to marketplaces is an excellent opportunity to widen your consumer base and get a fair share of customers you wouldn't have access to otherwise.
Since some marketplaces serve international communities, you can expand your geographical boundaries, test new concepts, and see if your products are worth marketing overseas.
– Analyzing competition and target market
B2B marketplaces based on a quality B2B marketplace software provide a good overview of your competition and allow you to get a glimpse into your competitors' business strategies, prices, and product features. By carefully researching your competition, you can tweak your offering or adjust your strategy to gain an advantage. You can accompany competitive analysis with the foray into your target audience to gain deeper insights into your customers' needs and market demand.
– Standardizing your offering
Since B2B marketplaces typically have rules to follow, expanding your business model to include the marketplace gives you an idea of how to better standardize your offering and improve the procedures related to the curation and launching of your products.
Situation
All articles in the 'revenue streams' series assume that your company is digitally mature enough to explore new market opportunities. As is evident from the above preamble, one of the revenue streams you can unlock relates to connecting your business to a third party marketplace. Below we discuss some of the few challenges and solutions you should address before integrating with a third party system.
Challenges
Besides managing customer experience, the marketplaces handle the products' taxonomy. The marketplace provider typically has the rules and policies for all suppliers to follow, including the list of prohibited items, correct product names, and accurate descriptions. For example, if you sell groceries, you might be required to rename some of your food items ('yellow bananas' to just 'bananas') to align with the marketplace policies. Since different marketplaces tend to have varying policies, chances are that your established practices will conflict with some of the required rules. Here comes the challenge of adapting your current digital catalog (with its product names and features) to fit the framework approved by the marketplace.
– Following the marketplace pricing model
Different marketplaces tend to have different pricing strategies, which typically fall into the following paradigms:
A percentage of revenue;
A fixed fee on all transactions;
A fixed monthly fee;
A varying monthly fee depending on turnover.
If you integrate with several marketplaces (and create different sales channels), your B2B ecommerce platform must translate different prices to other channels. For example, if the marketplace charges 2% on each transaction, you need to add that mark-up to your product prices to not operate at a loss.
– Adjusting account (user) management and data handling
The next challenge comes with translating all the relevant business information back and forth between your B2B sales platform and the connected marketplace. If the marketplace provides access to customer information, your account management module needs to reflect it.
– Order processing and inventory management
Perhaps the most critical challenge is connected with order processing and inventory management. Whereas you used to deal with only one digital channel, now you need to structure your data to fit both your channel and third party channels. Your B2B ecommerce platform needs to transform the structured data it receives from the marketplace into data the system understands while sending the relevant information back to the marketplace. Furthermore, all your channels have to be in sync and display the same information across the board. Suppose you have 2 pounds of bananas in stock; in that case, you need to make sure the marketplace accurately reflects the remaining stock and doesn't display incorrect information, which might result in the sale of non-existent bananas.
Solution: Virto Commerce headless ecommerce platform
While some of the discussed problems are organizational, others are purely technical and can be solved by adopting modern technology.
The B2B ecommerce platform of your choice needs to be capable of extending both vertically and horizontally, so each subsequent integration with third parties is fast and painless.
Vitro Commerce, a prominent example of open source asp net ecommerce, is the ultimate solution that is technologically capable of extending either way; moreover, it is multi-channel out of the box. The multi-channel functionality allows Virto Commerce to translate relevant business logic to each channel (such as catalog structure, prices, and so on).
To solve the taxonomy problem, Virto Commerce has three powerful tools:
Virtual catalogs, which can produce varying data structures based on the same physical data;
Modularity, which allows building an extra module on top of the main platform to verify and authorize the data passed to other channels;
Pricing module that supports individual pricing and can broadcast relevant price lists to different channels. Moreover, if the marketplace allows your company access to customer data, you can further differentiate the price lists and translate individual prices to your end customers.
Virto Commerce B2B ecommerce platform has a flexible order management module that allows syncing orders across different systems: the data is being accumulated in a master system (either Virto Commerce or another platform), processed, filtered, and sent to subsequent channels.
It is worth mentioning that you don't necessarily have to abandon your existing ecommerce platform or dispose of it at once but use both platforms co-jointly and delegate some functions, which your current solution doesn't support, to Virto Commerce. To put it shortly, Virto Commerce makes unlocking new revenue streams possible without re-platforming.
Virto Commerce has its own tracking inventory mechanism: the platform seamlessly integrates with the ERP, which remains the "ground truth" point of inventory, and acts as a buffer that broadcasts the information on the remaining stock in real-time to all digital channels while periodically syncing with the ERP. Such an arrangement protects the ERP from information overload. Virto Commerce has several successful business case scenarios where it stores inventory data of thousands of products, translates, and syncs that information across hundreds of warehouses.
The Virto platform also has a flexible B2B account management module which allows you to add an unlimited number of business units and differentiate them by access levels, permission controls, and approval workflows.
Speaking of use cases, Virto Commerce had a client, an American wholesaler in the furniture business who was using a well-known ecommerce solution. Unfortunately, this technology didn't allow the necessary flexibility for the company to connect to multiple marketplaces. Since the company was not ready to abandon its existing platform, Virto Commerce proposed a scenario where the required functionality was built on top of the current solution. This way, Virto Commerce became a slave system and the existing platform a master system.
You can schedule a demo to learn more about Virto Commerce and how it can help your business unlock new revenue streams and connect to different third party systems, including B2B marketplaces.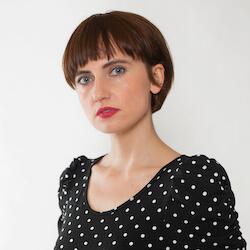 Marina Conquest
Marina Vorontsova has been working in IT since 2007, for the past three years as a writer. She covers all-things technology and contributes to business coverage.
You might also like...
B2B eCommerce Explained: A Comprehensive Guide with Real-World Examples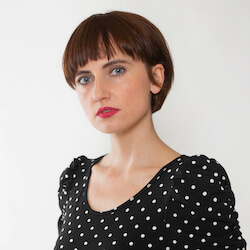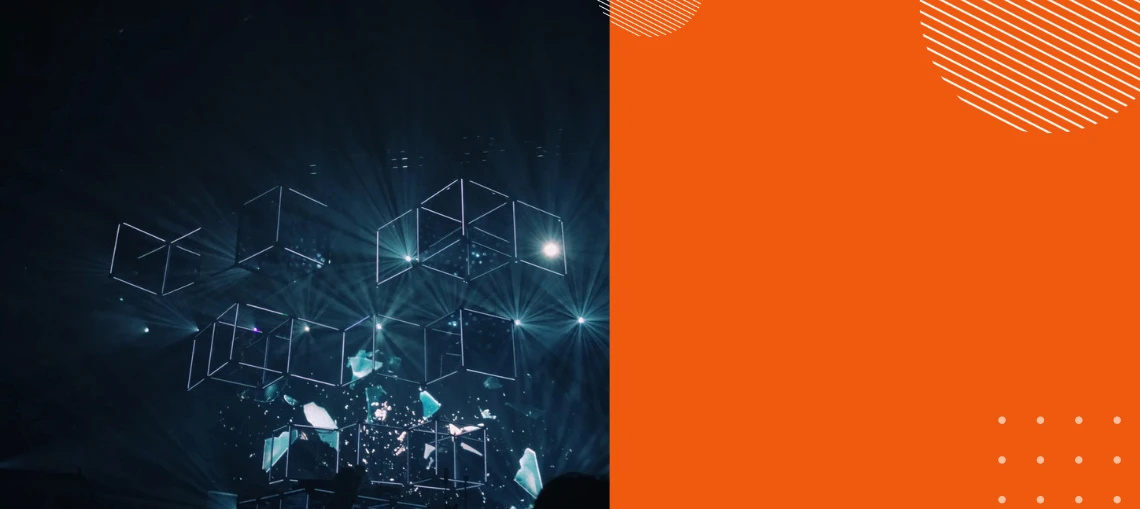 Top eCommerce Capabilities for Building Successful B2B Businesses