eCommerce Shopping Cart: Guide & Software Comparison
The one thing that all ecommerce businesses definitely need is a shopping cart. For enterprise ecommerce businesses, choosing the wrong one can be risky as responsibilities are high. This part of your ecommerce should often be upgraded to provide constant CX enhancement. They are tailored to lead your customers through the checkout process seamlessly. This is why paying enough attention to the shopping cart is crucial for any business.
In this article, we discuss the types of ecommerce solution shopping cart software and find out which solution fits the best for enterprise-level businesses. Here, we will categorize shopping cart solutions and provide some examples of shopping cart software vendors and ecommerce shopping cart comparison.
Introduction to Online Shopping Carts
The ecommerce shopping cart is almost the last step in the customer's buying journey. This application is crucial in facilitating online transactions for B2B enterprise ecommerce businesses. Besides providing efficient inventory management, order tracking, and other critical practical tools, they also streamline order processing and strongly impact customer experience at checkout.
When the customer finishes their buying journey, they come to the two important steps: online shopping cart + checkout.
How the end of the buying journey looks like
The checkout part is the payment process, but before paying, the client needs to see what's chosen, confirm it with their managers, and probably buy something else or provide some confirmation documents. All this should be done seamlessly to make the customer wish to make another purchase soon.
A well-designed shopping cart can significantly impact not only the client retention part. If it was built to satisfy all your buyers' needs, it will push the business's conversion rates, increase customer satisfaction and even increase the number of items sold.
Choosing the Right Type of Shopping Cart
There are three types of shopping cart software that might seem similar due to the same functionality but are very different in their capabilities. This is why choosing the wrong shopping cart can become one of the biggest mistakes that are expensive to replatform. Let's dive into what the market offers.
Simple SaaS shopping cart solutions
This is the most popular type of shopping cart software. SaaS shopping carts are owned, maintained, and upgraded by an ecommerce vendor. This functionality is often offered by payment solution providers (the check-out part) or separate vendors who built their own shopping cart solutions. You can access the actual shopping cart application ready to work by paying a subscription.
This is a separate app that processes all transactions and purchases inside it. All you need to do is to create a link to your online shopping cart software and place it inside the "Buy" button for your customer.
Sounds easy, and it is! SaaS shopping cart online solutions enable you to grow your assortment and sales without purchasing a full-scale ecommerce solution.
However, with many OOTB features, these solutions are tailored to cover small business sales or B2C. For example, if the company receives up to 200–300 orders from different buyers monthly, choosing a totally separate software is perfect. Choosing a full-scale ecommerce platform that can cover all the B2B buyers' needs sounds better for the enterprise level.
eCommerce platforms with shopping cart functionality
All enterprise-level ecommerce platforms offer full-scale shopping cart functionality. Generally, any ecommerce consists of four main modules or microservices:
The catalog

The CMS module

Shopping cart and checkout
The place of a shopping cart in the ecommerce
Each of these blocks is crucial for building a robust ecommerce. This is why purchasing the whole platform enables customers to go seamlessly through the whole journey: from the awareness stage to the final purchase.
In this scheme, the shopping cart is a separate application tailored to complete the final step of buying before the checkout.
Headless API-first shopping carts
Sometimes the business owns its own ecommerce platform that doesn't offer a shopping cart functionality out-of-the-box, or its capabilities are insufficient. In this situation, the enterprise doesn't have to replatform or purchase some weak SaaS solution. Headless hosted shopping carts will fit.
All parts of the ecommerce we described can function as separate applications if the solution is headless. For example, you can integrate only one part of it. And today, this is going to be a shopping cart.
Once the application is installed, it can integrate with all your existing solutions and be configured to process all the data needed. You get a fully functioning shopping cart that works just like part of your existing ecommerce.
For example, we have recently embedded the Virto Commerce Shopping Cart module into the third-party ecommerce solution our client already had. The module is integrated into the client's ERP, CMS, and CRM, so when the client clicks on the "Buy" button, they are transferred directly to Virto to check their cart and make a purchase. Then, Virto exchanges the data with the CRM again.
The great bonus of choosing a headless shopping cart is that you can use it separately, scale it, and deploy it into the full-functioning ecommerce once you need it.
Key Considerations for Choosing eCommerce Shopping Cart Platform
Abandoned carts and using remarketing to retain the client
One of the first capabilities businesses seek is the software's ability to track and manage ecommerce shopping cart abandonment. This feature allows for implementing effective marketing strategies to bring potential clients back and let them complete the purchase. In an ideal world, ecommerce shopping cart solutions should provide cart recovery emails, personalized offers, and retargeting campaigns.
Automated data fill-in
All ecommerce aims for is client convenience. The autofill of fields during the checkout process is one of the best ways to make this journey easy. Moreover, it speeds up the purchasing process as the customer doesn't need to enter their information repeatedly. This is why even the simplest website shopping cart app must offer a collection of credit card data and other details, still providing safety and other features like saving the order history.
Scalability
B2B enterprises often experience growth and increased demand. This means the whole ecommerce platform, including the shopping cart, must be able to handle a growing number of products, customers, and transactions. Modular solutions like Virto simplify the process, handling both peak and constant load growth.
User-friendliness
The shopping cart design should be intuitive and easy to navigate. It's important to find out what clients really need and offer them precise product categorization, search functionality, and a streamlined checkout process.
UI and design
One of the most challenging things is providing customers with all the necessary info while keeping a high level of UX. The well-built UI enhances the overall user experience. It should have customizable themes and templates, the capability of removing header and footer and adding unique features and capabilities, allowing businesses to create a consistent and visually appealing online store.
Upsell capabilities
The perfect shopping cart software should have built-in upsell capabilities so customers can buy more during checkout. Using carts with this feature can increase the average order value and encourage customers to explore additional products.
Mobile and desktop availability
Today's customers are busy keeping up with all the things they need to do. This is why more and more often search for products via mobile. Researchers claim that mobile ordering in B2B increased by at least by 250% since 2020. However, many prefer shopping across various devices simultaneously: they select things on mobile and want to complete the purchase from the desktop, or sometimes they want to change a device and continue searching for products. This is why a responsive and mobile-friendly ecommerce with a shopping cart always wins.
Integration capabilities
B2B enterprises often rely on multiple systems and tools for their operations. Nowadays, every enterprise has tens of separate solutions to control it all: CRM, CMS, PIM, ERP integrations, shopping cart, warehouse solutions, internal database, and tens more — this is what their ecommerce should handle. And the shopping cart must be able to connect to them all as well. Even the simplest solutions offering a link or QR code must be able to communicate with the client's CRM and CMS so employees do not do loads of manual work.
Pricing models and cost analysis
Pricing models of various shopping cart solutions differ significantly. Most often, the difference lies in the type of the solution. So here are some of the frequently used cost models the vendors use.
For SaaS solutions, the standard pricing model is a subscription. It depends on the number of products, transaction volume, and additional features or services required. Some SaaS solutions charge based on the number of transactions processed through the shopping cart. And, of course, many of them offer custom prices tailored to specific business requirements and needs. While some of the SaaS solutions offer trial periods, most of them continue charging additional costs once the business needs any additional feature that wasn't included in the box.
Headless shopping carts often use API-based pricing that depends on the usage of their APIs. Another popular option is traffic-based pricing, as the front- and back-end communicate over the Internet. Some offer subscriptions; however, custom pricing is the most popular pricing model for headless solutions. This pricing model involves tailoring the cost to the business's specific requirements, scale, and complexities. It's important to note that while some core software is free as open-source, businesses should consider the costs associated with hosting, development, and ongoing maintenance.
Full-scale ecommerce solutions. Subscription-based pricing is among the most common pricing models for full-scale SaaS ecommerce solutions. Modular solutions usually choose another way: it may either be transaction-based pricing, traffic-based pricing, or custom one. In addition to recurrent fees, many offer one-time setup fees. The pricing model highly depends on the ecommerce shopping cart provider. For example, Virto Commerce uses either a GMV-based or order-based pricing model. It is highly convenient for those needing to start with separate modules deploying their ecommerce steps.
Top eCommerce Shopping Cart Software Solutions
1. Woocommerce
WooCommerce is a robust and flexible shopping cart solution mostly tailored for WordPress. It consists of many plugins, which limit its integration capabilities. Mostly tailored for small businesses due to poor scalability.
2. Bigcommerce
BigCommerce is a versatile shopping cart solution with many great features. While user-friendly, it may have a steeper learning curve and be more resource-intensive in terms of pricing than other alternatives.
3. Shopify
Shopify is a popular solution ready to integrate into any platform. While cheap and convenient, it can have limited customization options as it was initially tailored for small B2Bs and additional transaction fees for third-party payment gateways.
4. Magento
Magento offers a highly customizable and feature-rich shopping cart solution, but due to some outdated technologies requires technical expertise for setup and maintenance, making it more suitable for those who have enough time for implementation and maintenance.
5. 3dcart
3dcart is a comprehensive shopping cart solution that offers a wide range of built-in features and integrations, but some users have reported occasional performance issues and limitations in terms of design flexibility compared to other platforms.
6. Virto Commerce
Virto is an easy-to-integrate solution as it can be connected to any API channel. While challenging in the beginning, Virto quickly becomes a solution enabling you to cover all your customer's needs at the shopping cart and checkout steps.
eCommerce shopping cart comparisons
| | | | | | | |
| --- | --- | --- | --- | --- | --- | --- |
| Abandoned carts | + | + | +/- | +/- | + | + |
| Automated fill-in | + | +/- | +/- | + | - | + |
| Scalability | - | + | + | + | +/- | + |
| User-friendliness | + | + | + | +/- | +/- | + |
| UI and design | + | +/- | + | + | + | + |
| Upsell capabilities | +/- | + | + | + | + | + |
| Mobile and desktop compatibility | + | +/- | + | + | + | + |
| Integration capabilities | +/- | + | + | + | + | + |
7 Free eCommerce Shopping Carts 
Some vendors offer freemium or completely free ecommerce shopping cart. While mostly tailored for small businesses, these can be a good try for those who want to understand how the cart works:
PrestaShop

OpenCart

osCommerce

Zen Cart

Ecwid

Big Cartel

J2Store
Virto Commerce Shopping Cart Capabilities
Thanks to its atomic architecture, Virto Commerce can fit into any class of shopping cart software: it can be offered as a separate solution, communicate to all the client's solutions via API, or act as a part of the comprehensive ecommerce solution.
For B2B purposes, Virtocommerce offers numerous out-of-the-box advantages such as supporting various B2B scenarios, quote management, customizable multi-step checkout allowing for additional attachments like recipes, permissions, additional addresses, etc., and support of different payment methods including POs, invoices, or points bonuses.
Virto also enables quote-based marketing based on personalized contracts, allowing for more personalization. Here is a list of capabilities theVirto Commerce shopping cart is ready to cover:
Multiple B2B scenarios

Quotation support

Multistep checkout with the capability to add any steps or fields so users can attach any necessary info or documents

Various payment methods

High-level customization

Deep scalability

Mobile-friendliness
With all these capabilities, Virto Commerce can be considered a perfect comprehensive solution for building your shopping cart. And one more bonus: Virto is a modular system; it can be easily scaled up to a comprehensive ecommerce solution once necessary.
Wrapping It Up
Everyone is striving to improve conversions, and to do this, you have to keep up with the market demands and customer expectations. For example, a single-page checkout was popular not long ago; but now B2B has transitioned to multi-step checkout. While there is no perfect solution, there are already established best practices: the platform should allow for easy experimentation and adjustment to accommodate changes.
Choosing a perfect ecommerce shopping cart solution for your B2B enterprise, consider all points that can affect your speed of work and customer experience. Headless solutions would fit the best in modern shopping carts for enterprises. And if you want to learn more about how it can work with your business, contact the Virto team or order a quick free demo with our experts.
FAQ about eCommerce Shopping Carts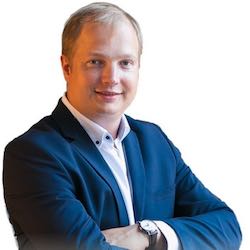 Oleg Zhuk
Oleg is a leading technologist and has grown professionally from being a senior C++ and C# developer to solution architect.
You might also like...
B2B eCommerce Explained: A Comprehensive Guide with Real-World Examples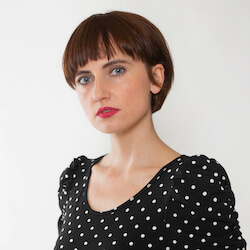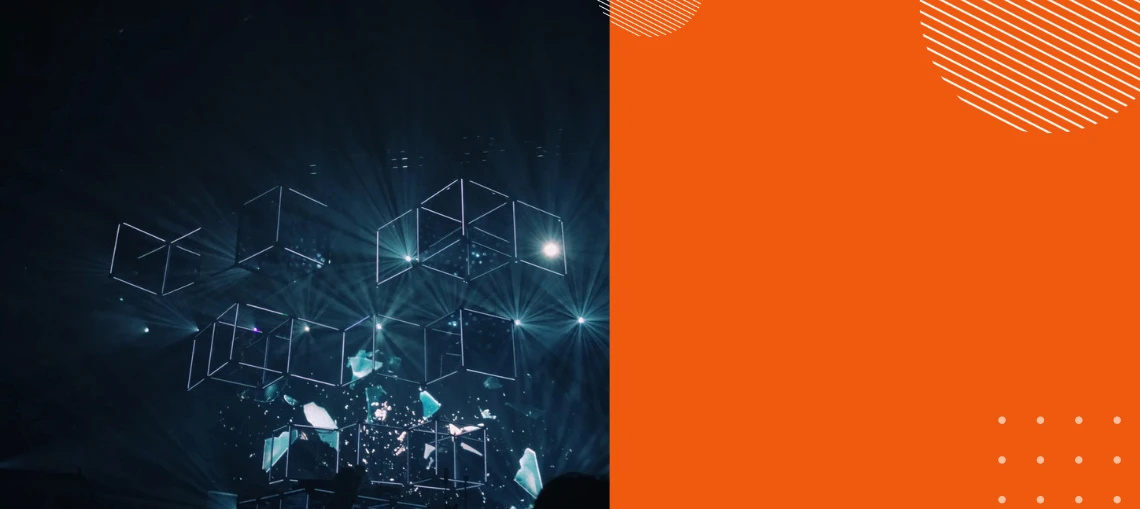 Top eCommerce Capabilities for Building Successful B2B Businesses