Discover the Game-Changer: Platform Extensibility in eCommerce Explained
When you hear about scalability, you can easily imagine scaling your business in all aspects: growing revenue or pushing up your sales, offering more products, etc. So this is something that widens your resources and capabilities. But what about extensibility? Is it the same or something different? How can you extend your business? Let's go deeper and find it all out on a technical level.
eCommerce platform extensibility refers to the platform's ability to go beyond out-of-the-box features and create more features than initially meant. For ecommerce businesses, software extensibility and affordable innovation becomes a game-changer in terms of stable growth. It enables companies to innovate seamlessly with less effort, keep up with the market, and overrun competitors. However, only technical experts can confirm and guarantee that the particular platform is truly extensible.
Understanding Extensibility in eCommerce
Software developers describe extensibility framework as the power of a platform to add new features or functionality to the existing system quickly and seamlessly. In ecommerce, this term has a bit of a detailed explanation. It includes:
Well-architectured extensibility framework.
Transparency and open code.
Basic out-of-the-box features available for modification.
API-first functionality to connect to third-party apps.
And an important note: extensibility is not the same as scalability. Scalability refers to enhancing resources capacity for better processes efficiency, while extensibility means creating or attaining new capabilities.
Scalability means growing the company's potential while spending the optimal number of resources.
Extensibility means creating and using features and capabilities not planned in the solution initially.
Basically, when the platform is scalable, you can do more of the same actions or be more efficient with the same resources or growing them. When the platform is extensible, the business can quickly adapt to the latest requirements and flexibly implement whatever feature it needs.
The difference between scaling and extending ecommerce
The Advantages of Extensibility in eCommerce
Today, the most valuable business asset is its audience. To attract an audience and keep its loyalty, businesses should constantly care about customer experience. The better CX is — the higher the company's customer loyalty.
Extensible platforms provide unconditional benefits to those who own them:
A greater time-to-value. Companies can overrun their competitors in all aspects: fast innovation, the latest trends, the most convenient applications, and more.
It allows us to create unique CX and get more loyal customers.
It enables businesses to attain new features faster than their competitors do.
As a result, companies extend their clients' lifetime value and become stable even in a volatile market.
Most non-extensible platforms force companies to fit their business into their platform. Companies using non-extensible platforms cannot innovate not because they do not want to spend resources for innovation but because they physically cannot or, most often, because such an extension may cost customers a fortune.
For example, most of the outdated platforms advertise their existing OOTB features but do not allow building your own capabilities efficiently. OOTB and limited "platform settings" is all you can deal with, and any new feature would take an eternity to implement. As a result, even if you download and install any of the additional plugins and features, you will have the same opportunity to win the market as your competitors do, as all of you are using the same set of features.
At the same time, modern platforms like Virto Commerce go beyond "just configuring" solutions: you can build whatever you want on the platform: from making small changes to checkout pages to building huge loyalty programs and marketplaces: all in one place.
This means more than just connecting to other apps: this is about the rapid creation and use of new features and functionalities. In this case, your ecommerce platform stops being your limitation and becomes a booster of the journey to continuous innovation with no extra effort.
How Platform Extensibility Benefits Businesses
What is the benefit of extensibility of a platform? Besides this general urge to innovation, software extensibility significantly contributes to businesses' growth and success. Here are just some of the benefits businesses can get with an extensible platform:
Extensibility provides a higher development speed in the long run. In three or five years, your solution will still be able to extend and add new capabilities.
Companies with greater ability to provide customers with what they want to easily win the superior CX race, get more loyalty, and can even disrupt the market.
Companies significantly reduce their spending on innovation.
Why are extensible platforms so good for innovating cheaper? Most of the old solutions are not extensible. They might provide the capability of connecting with third-party solutions via API, but you will have to wait months or years to get the new needed features and might never get them at all. Replatforming is expensive and if choosing the wrong vendor again, might lead to replatforming again. But that's a lot of money! With the scalable and extensible platform, you will never need to replatform as all the new features are already there: you don't have to choose anymore, you can create them whenever you need.
For example, one of Virto's customers, Heineken, develops their ecommerce business all over the world. As they moved to Virto, the implementation costs in new regions dropped by 65% as they implemented the solutions with deep regional specifics.
Choosing the Right Extensible Commerce Platform
eCommerce tools with no open code are similar to "black boxes" (just like any other closed-code software): you never know what's inside. This means realizing the extensibility level is hard until you check it out in a working process.
Most of the solutions with hundreds of OOTB features will turn out to be monolithic or rigid. Even if the platform is extensible for real, it depends on the extensibility framework power if it can easily handle your pace of innovations. Let's consider an open-source Magento solution as an example. The platform promises many features out of the box, but when the business needs any unique capabilities, they need a load of additional effort and payments, such customizations are expensive and risky.
The only way to find out if the platform is truly extensible is to check the platform code with your own or third-party technical experts who will test the platform and confirm its scalability and extensibility. This is why engaging an expert for platform evaluation is essential before you purchase it.
Which criteria to consider when choosing the platform?
If you are looking for a really extensible commerce platform, and all-ready for continuous innovation to skyrocket your business, think about the important capabilities you are going to need. Here we provide a check list for your engineers to ensure the vendor will provide a high-quality system:
Extensibility framework capabilities and readiness to foster innovation. The methods platform uses to extend might be different. Some can only connect to third-party apps, while others can provide you with a complete readiness to add endless capabilities and applications. This is why open code and transparent app creation is also important.
Cost of innovation. The cost of innovation may become the biggest part of the whole TCO. This is why it is so important. Ask your vendor how much it would be to create a new feature and upgrade an existing one. Most likely, you will not get a reply with the exact sum of money as innovation price rises over time, but you will still have an opportunity to realize which sum of money sudden innovation would be. Ensure that your technical experts confirm the stable velocity of innovation implementation, this will guarantee an adequate cost of innovation.
Nevertheless, TCO (total cost of ownership) is also important. This usually includes the cost of licensing related to pricing modules, operation costs, innovation cost and the cost of the initial integration (here, extensibility is important).
Updateability. When choosing an application with an open code or any other capability to build your features, upgrading your platform seamlessly is deeply important. For example, if you change something in outdated platforms like SAP, the next time the vendor upgrades the platform, you might encounter some issues and adapt your piece of the solution manually. Lack of upgradeability means the solution is not extensible, even though the vendor claims the opposite.
Transparent architecture. Ensure that the vendor offers a transparent view over the architecture used for building ecommerce solutions. All frameworks must be documented and easily accessible.
Heineken, again, uses the extensible and upgradeable Virto solution that enables them to change over 15 of their regional ecommerce solutions significantly while receiving seamless upgrades from Virto.
Virto Commerce is a genuinely extensible option. With many capabilities tailored to grow, it features the greatest speed of innovation on the market:
It is API-first. This means that Virto supports any third-party solution to be stuck to it. This is an unlimited number of the solutions and modules needed for company growth.
Virto is an adaptable open-code solution. You can build a solution that 100% fits your business on the Virto platform and never worry about upgrades: all Virto updates adapt to what you have created.

Composable ecommerce

with

Virto Atomic Architecture™

enables companies to create features and innovate cheaper. As this approach is even better than

ecommerce microservices

, companies can get quick features to address their here-and-now needs.
The

headless ecommerce

approach allows for seamless work of the front end and backend. Moreover, it enables you to extend storefronts while keeping them all connected to the same backend and data.
Conclusion
eCommerce business requires constant changes. Without scaling and growth, you will never be able to win over competitors. This is why extending, modifying, and advancing your extensible ecommerce platform is essential. And to grow fast enough in an ever-changing market, you need a trustable, flexible, scalable, and extensible solution.
Future ecommerce promises that more and more companies will turn to CX as the key driver of their growth. And the ones who can adapt their platforms to ever-growing customer requirements will show up with higher standards for the platforms and their CX. The ones who switched to extensible platforms and provided constant, affordable innovations will win the market, pushing the slower companies to replatform.
Most likely, these will be middle and enterprise companies. And those who have chosen enterprise solutions in advance. These market leaders will need more transparency and freedom as less dependency on the vendor leads to greater results.
And modern extensible platforms like Virto Commerce can cover it. Not in the future, but today: Heineken, Bosch, and many others have already switched to Virto and grown their businesses. While complicated, the topic of extensibility software and innovations must be understood. And if you need some help with it, reach our teams to learn more about what you can start with.
FAQ about Extensible Ecommerce
Nikolay Sidelnikov
Nikolay has nearly 15 years of experience in business software requirements management and enterprise solutions implementation. He previously worked as a business analyst, project manager, and product owner background in e-commerce, wholesale, manufacturing and others. Nikolay is now responsible for building a product management framework for the Virto Commerce platform and product team management. He holds a degree in mathematical economics from Novosibirsk State University.
You might also like...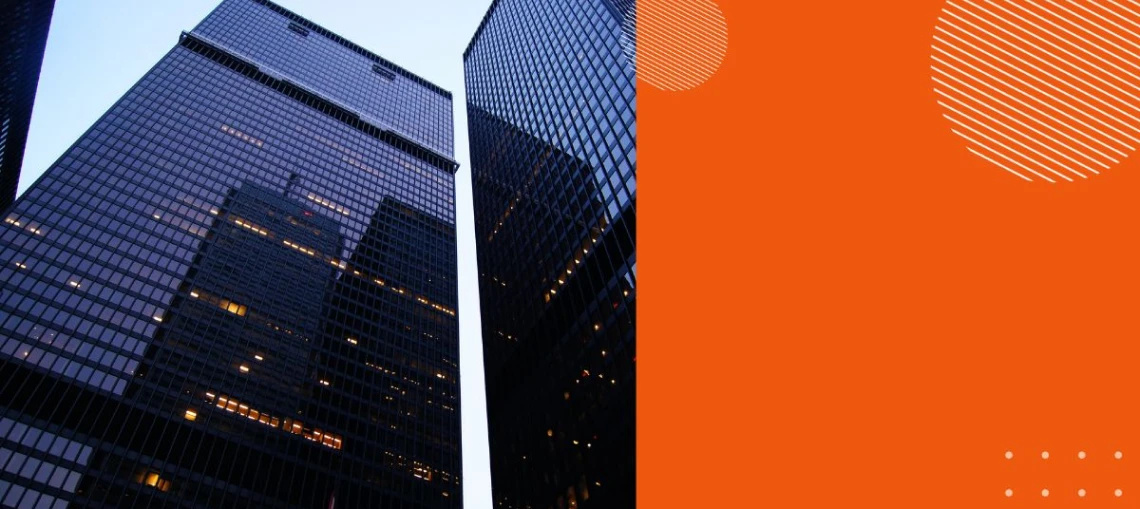 Scalable Ecommerce Architecture: From Theory to Practice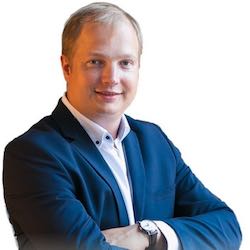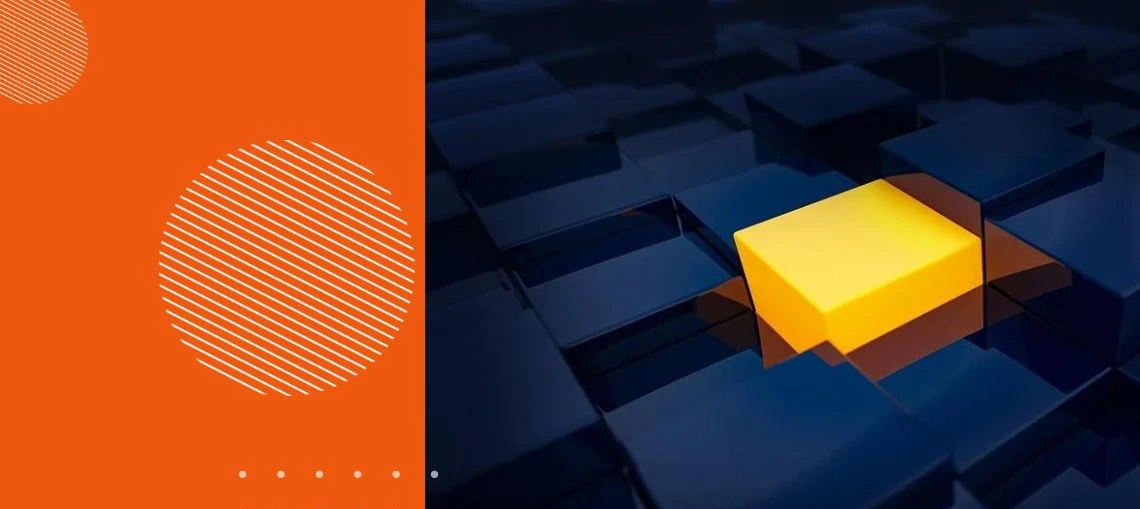 Mastering eCommerce Scaling: A Step-by-Step Guide